This Winter Opal Apple Salad is perfect for eating healthy along with the bright fresh opal apple that adds so much flavor to a simple salad. Fresh salads are great for appetizers or simple dinners.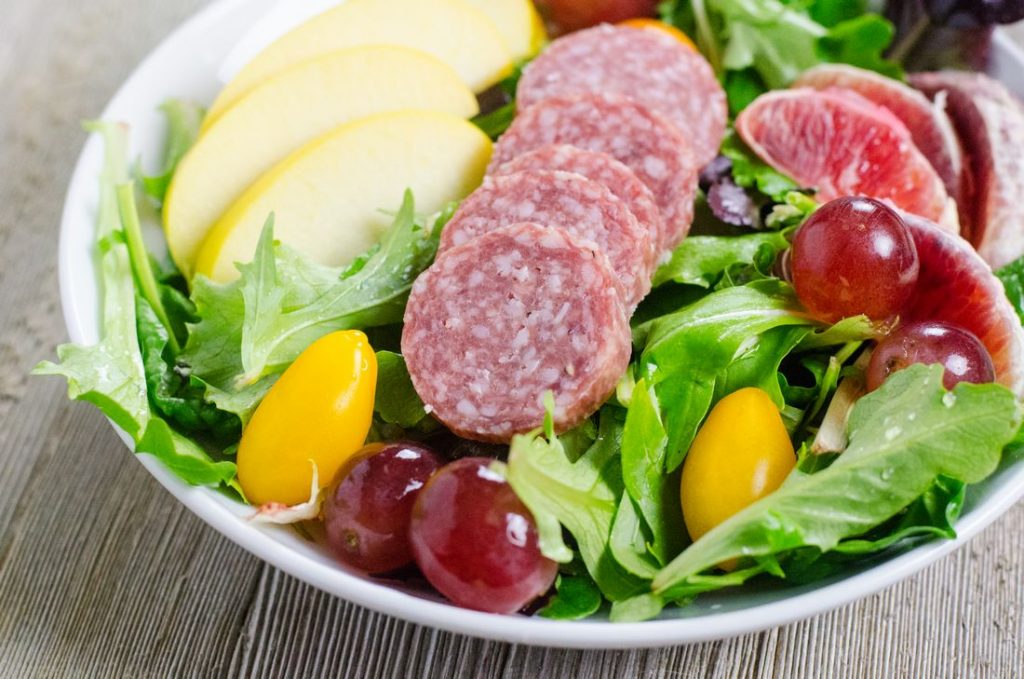 When it comes to salads I like to put one or two a week into my meal planning. Hence, salads are quick to put together and great for lunches.
Therefore, the salad can be pre prepped the day before and ready to eat when working a busy schedule. Additionally, salad can be prepped up to a week in advance.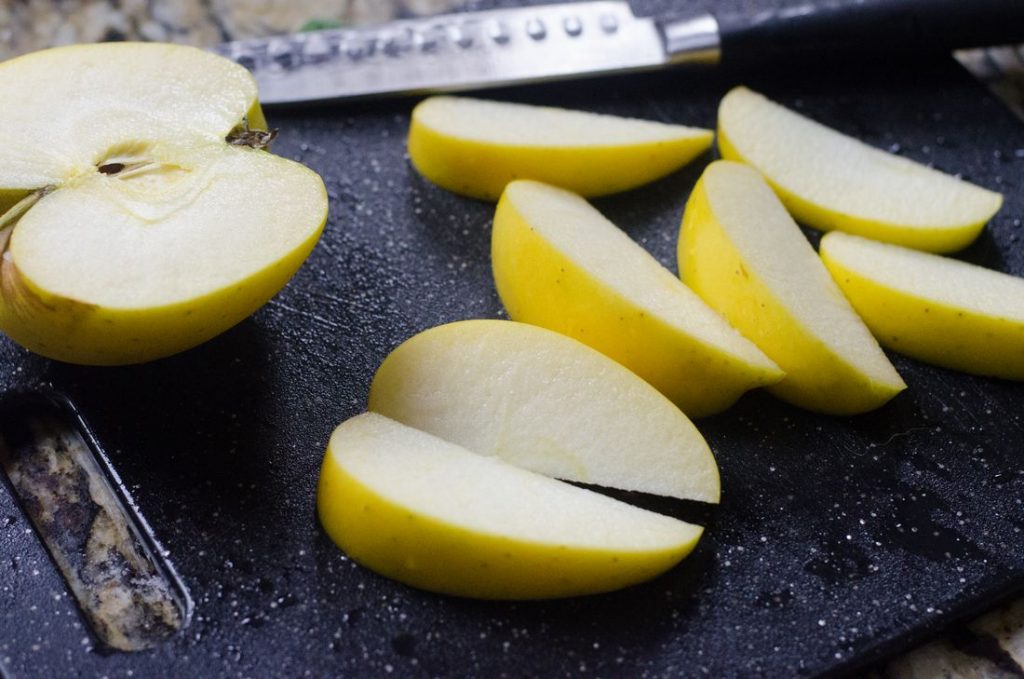 This winter opal apple salad is made with spring mix along with being topped with opal apples, blood oranges, and heirloom tomatoes.
Additionally, the salami is a wine soak dry aged salami that we topped on the salad. However, prosciutto or peppered salami pairs fantastic with this winter salad.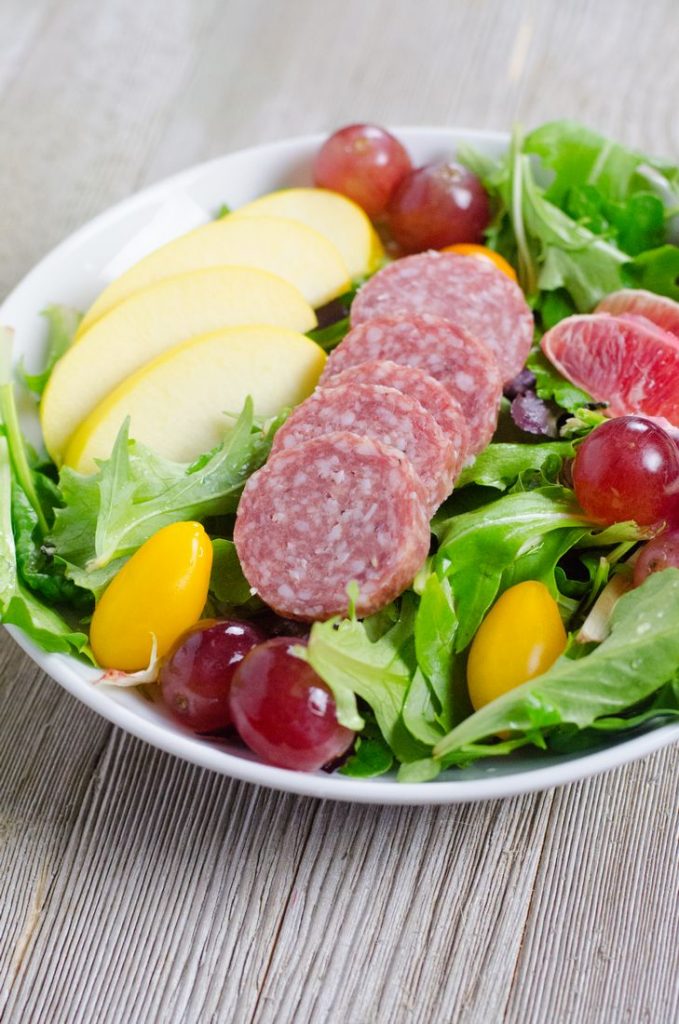 First, using winter fruits is healthy and changes up the salad with so many colors. Second, the winter fruits pair well with light dressings.
A few dressings that match well are pesto dressings, vinaigrette dressings, and possibly french dressing.
Although, if you like ranch it can also work with this winter salad. The dressing is really just personal preference.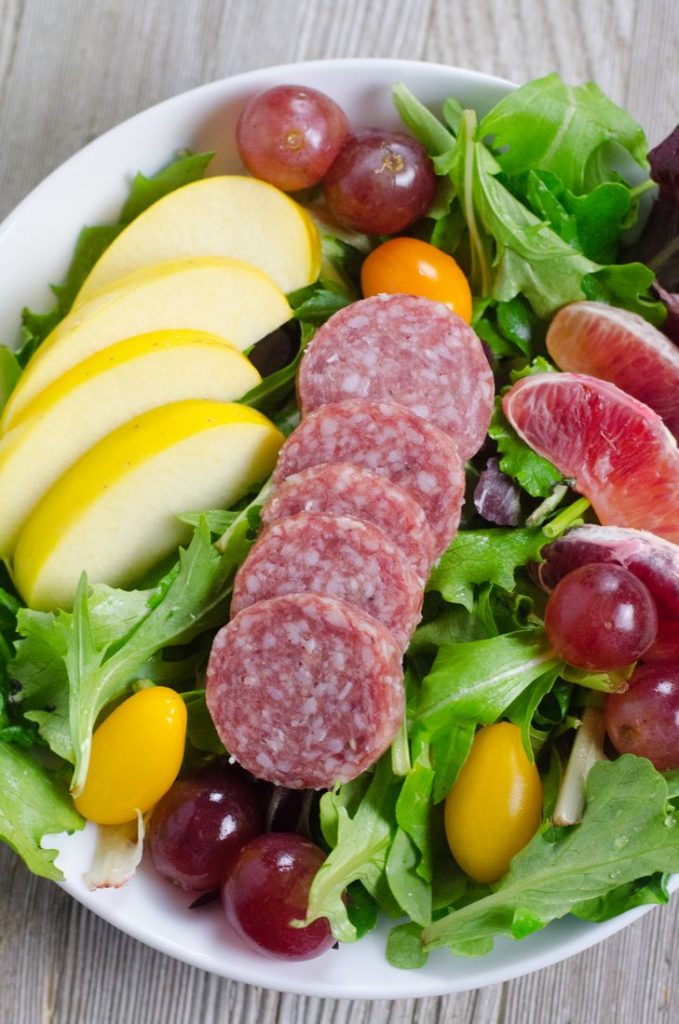 The red holiday grapes really make this salad. However, if you cannot find them green grapes will add color and sweetness to the salad.
Lastly, changing up the tomatoes could be just as fun. Try heirlooms, sunbursts, or any other tomato you find delectable.
This salad can also be topped with cheese like a parmesan or pecorino cheese. We hope you enjoy this salad and we will have more coming soon!
You Can You Serve with the Opal Apple Salad
Fish
Baked Chicken
Baked Skinless Chicken Tenders
Veggie Wraps
Pin Me: