This Smothered Kale with Baby Bella Mushrooms is an easy, healthy, and delicious recipe. It's perfect served as a side dish or eaten as a meal.
Do you eat Kale? I love Kale cooked with mushrooms. I think it tastes delicious.
Sometimes I'll eat a large bowl of Kale by itself for dinner. Kale is known as a nutritional powerhouse.
Especially when it's cooked with Baby Bellas, also known as crimini mushrooms, extra virgin olive oil with minced garlic, onions, and red pepper flakes. This kale recipe is a very healthy yet tasty dish!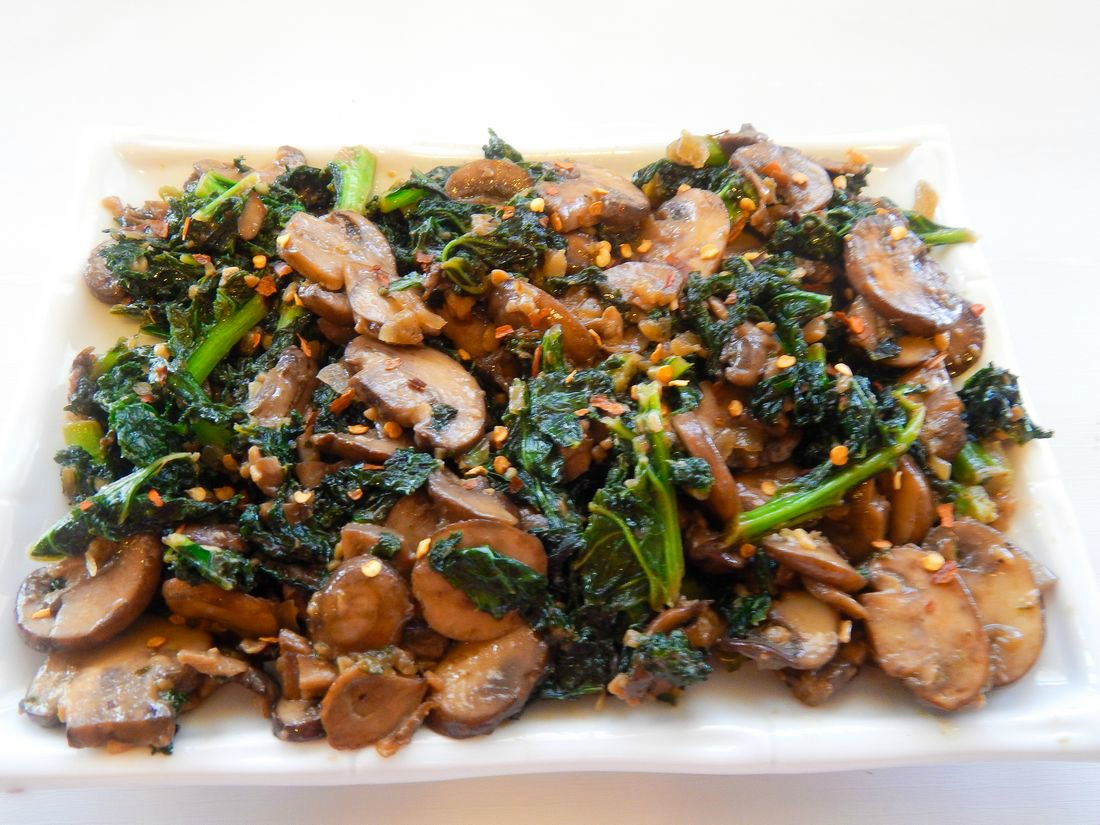 How Smothered Kale with Baby Bella Mushrooms was created
Smothered Kale with Baby Bella Mushrooms recipe was created by combining spices with healthy vegetables.
Of course, my family loves the bold, spicy flavor and all the health benefits of this dish. We usually, eat the kale recipe as a side dish accompanied by baked chicken or fish.
Surprisingly my little boy ate two big bowls of this kale recipe. He has always loved spicy food but, I didn't think he would eat the kale.
Lucky enough for me my son has found his new favorite vegetable. Now if I could get him to drink more water!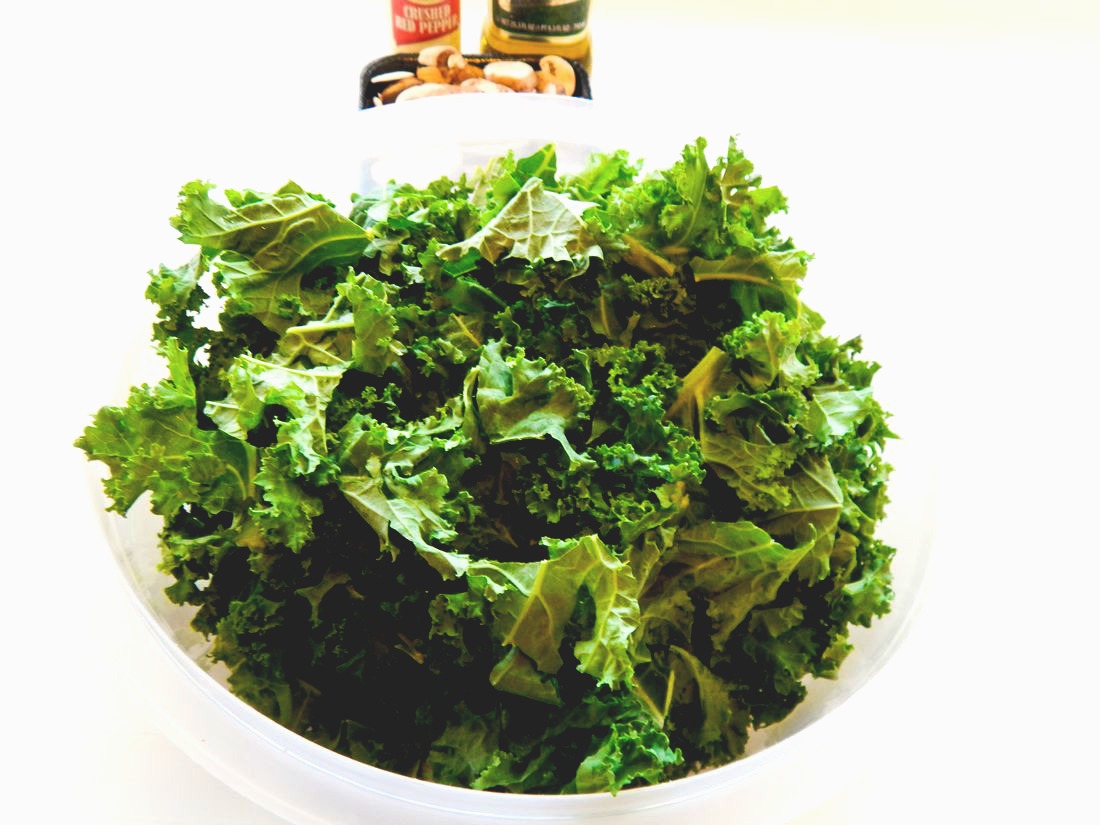 Did you know that Smothered Kale with Baby Bella Mushrooms makes this recipe high in fiber, calcium, low calorie, and high in iron, vitamins B, K, A, and C? Yep, it is!! 
It's a very flavorful recipe that you end up forgetting that it's healthy for you. Additionally, it's a quick and simple recipe that's perfect to whip up for a busy weeknights.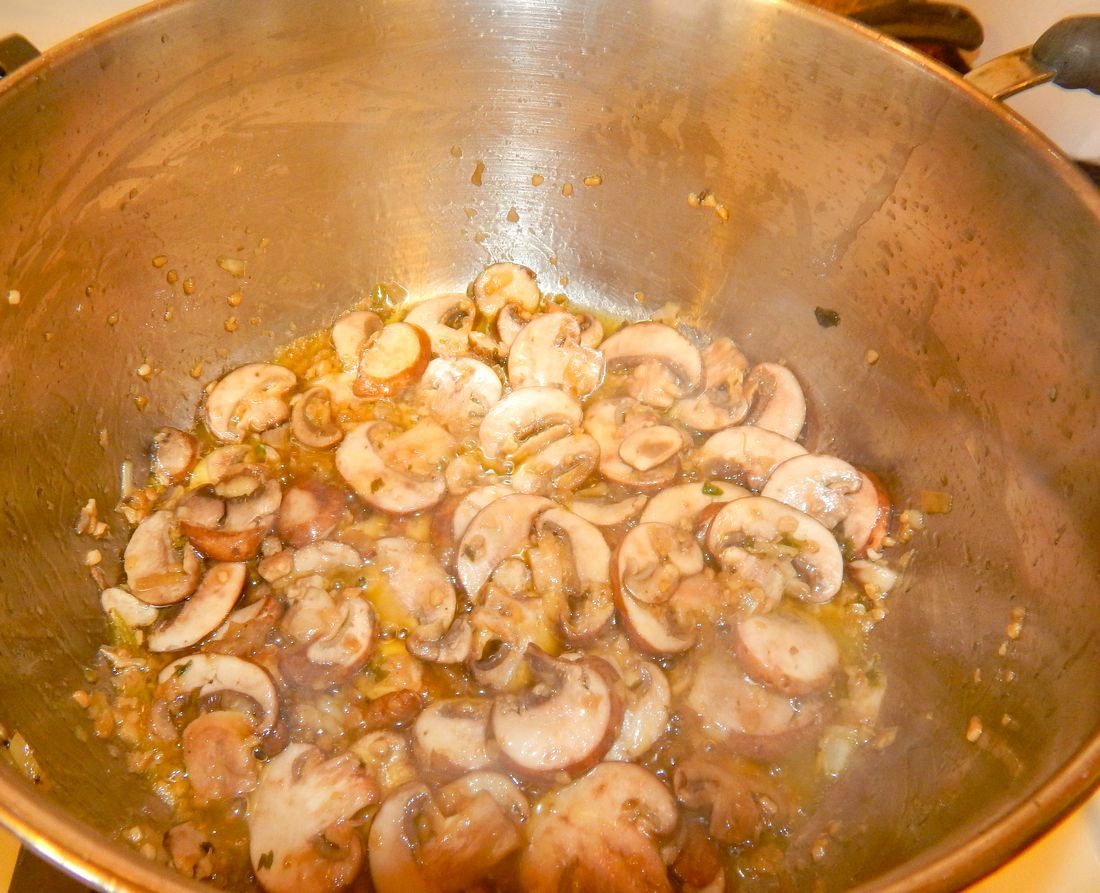 Usually, the times when I make this recipe, I'll make extra to eat for lunch the next day.
Either way, my family ends up eating a lot of kale and mushrooms.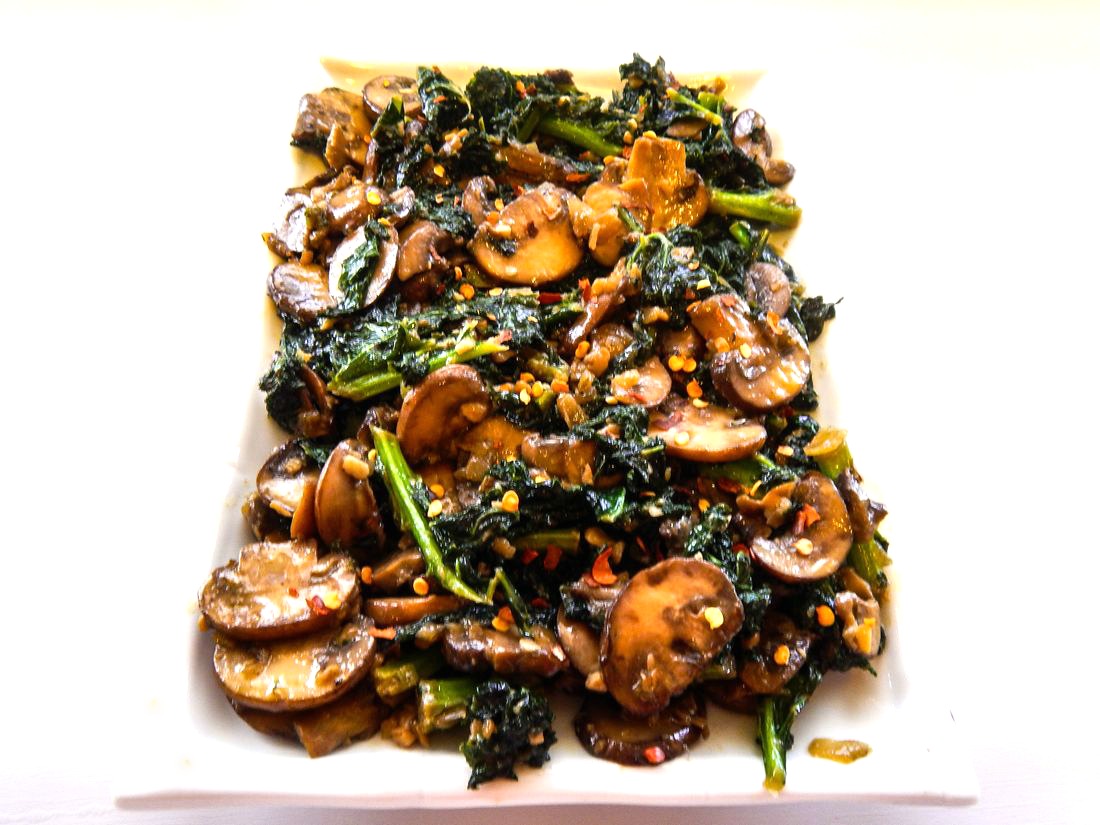 Kale is one of my favorite vegetables. What's your favorite veggie?
We hope this dish inspires you to try cooking a little healthier. You might even like my cauliflower recipe or my green bean recipe. 
PIN ME: