These Szechuan Green Beans only use a few ingredients and makes a quick and healthy side dish. It's the perfect side to pair with your favorite Chinese meal.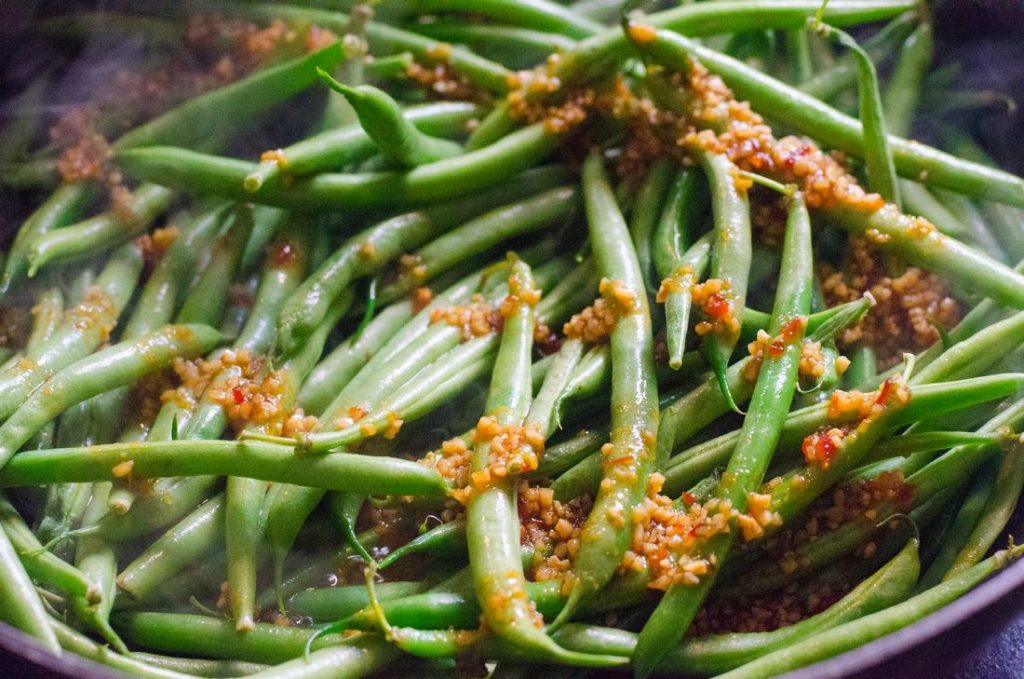 If you love Szechuan Green Beans you get from a Chinese restaurant you'll like this recipe.
You can make your Chinese meal at home that tastes just as good as takeout.
And, the best thing about making your own Chinese food at home is having control over the ingredients you use.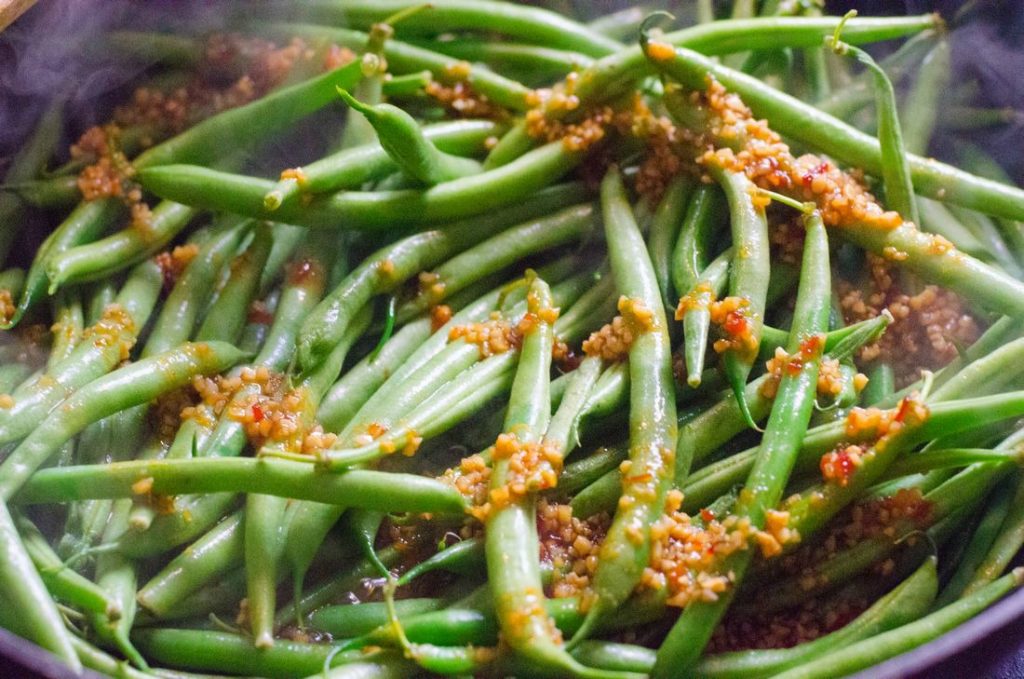 Also, these Szechuan Green Beans have few calories and remind me of the Chili-Garlic Green Beans or Sichuan Green Beans from P.F. Chang's that uses lots of fresh garlic and chili sauce.
Furthermore, since this side dish doesn't use meat, it's considered a vegan recipe.
Of course, if you wanted to add hoisin sauce and meat, you could make Szechuan Green Beans and Chicken as the main course.
Additionally, you could add shrimp instead of chicken to the beans and make a Szechuan Shrimp and Green Beans.
There are many ways to prepare this recipe; it's really up to you.
That's the reason I'm sharing two methods of cooking this recipe, and one process is cooking the side dish on the stove-top and the other way using an Instant Pot.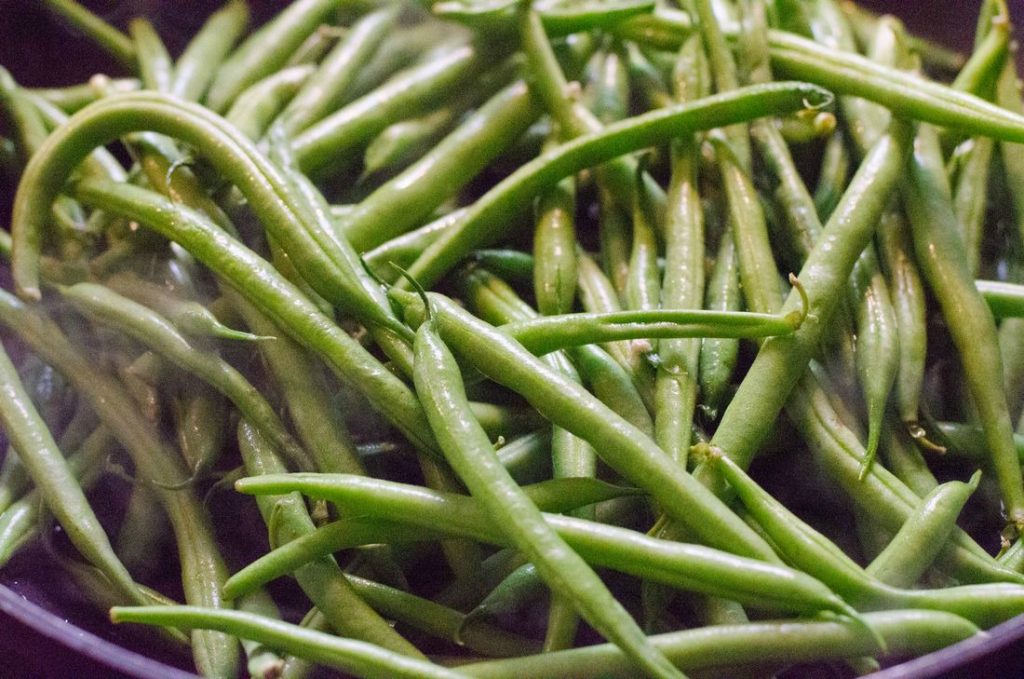 Cooking the Green Beans
First, place your green beans in a colander and rinse under cold tap water in the kitchen sink. Remove any dirt from the green beans using your fingers.
Second, lightly pat the beans dry using a paper towel. Next, trim the ends of the green beans.
Third, place the green beans and the oil in a saute pan or wok, cook for 10 minutes on medium-high heat.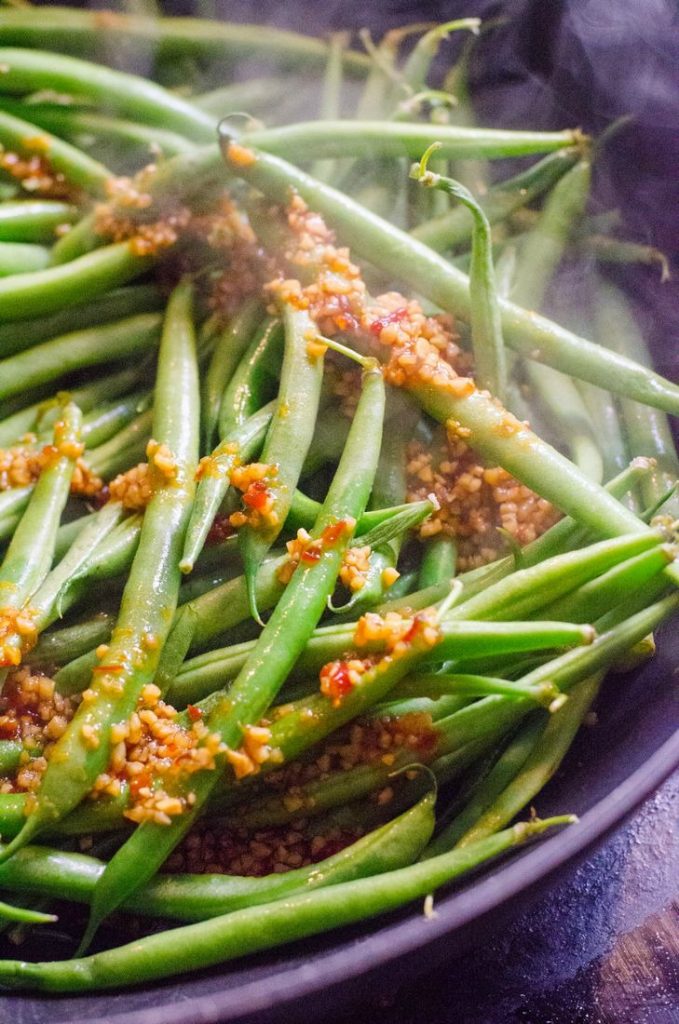 Last, add in the chili sauce, garlic, salt, and pepper. Toss the green beans and serve with your favorite Chinese dish or favorite meal.
Also, if you want your green bean recipe to be gluten-free make sure to use a gluten-free Garlic Chili Sauce like I used and read the labels on the olive oil bottle before using the oil in your recipe.
This recipe is vegan, dairy free, paleo, and keto friendly.
You could also cook this recipe in an Instant Pot. Check out my recipe card below for both the stove-top and Instant Pot recipe. Also check out all my Instant Pot recipes.
PIN ME: