This Cheesy Taco Penne Ziti ground beef pasta recipe is simple, delicious, and quick. It's the perfect pasta recipe to make for busy nights.
And, excellent way to use leftover ground beef from tacos cooked on Taco Tuesday.
Also, the Cheesy Taco Penne Ziti is my family's favorite comfort food that we enjoy eating, sometimes even for Taco Tuesday.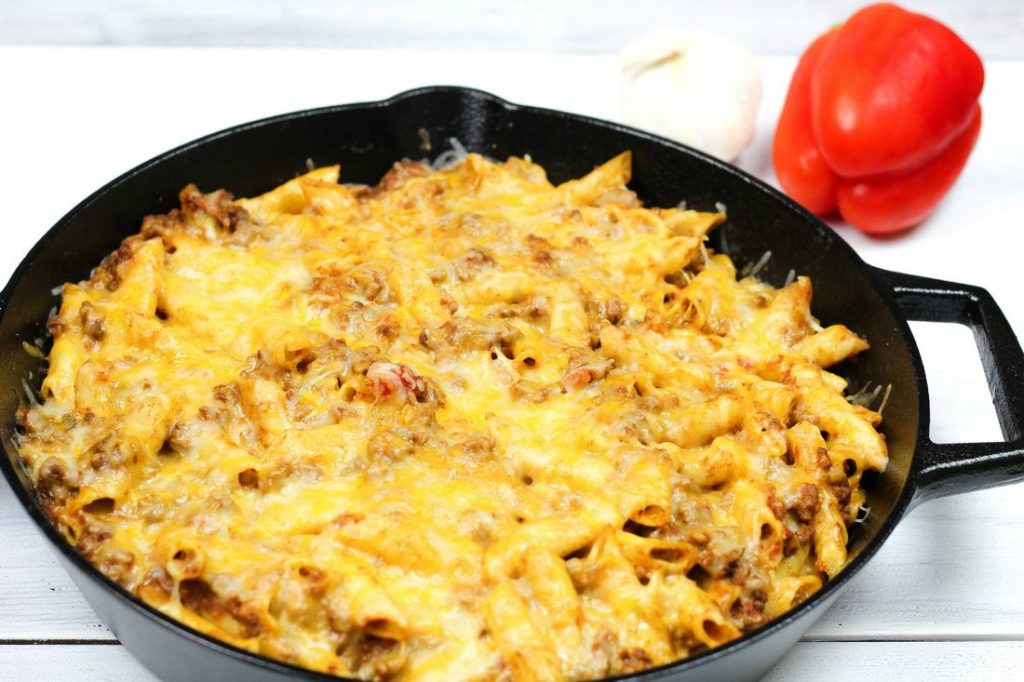 We make this recipe up in a skillet. Boil the pasta separate for the best results.
Then we like to cover it all in cheese and melt the cheese in the oven over the top.
Ground beef pasta is always easy to add different ingredients to give you a simple meal.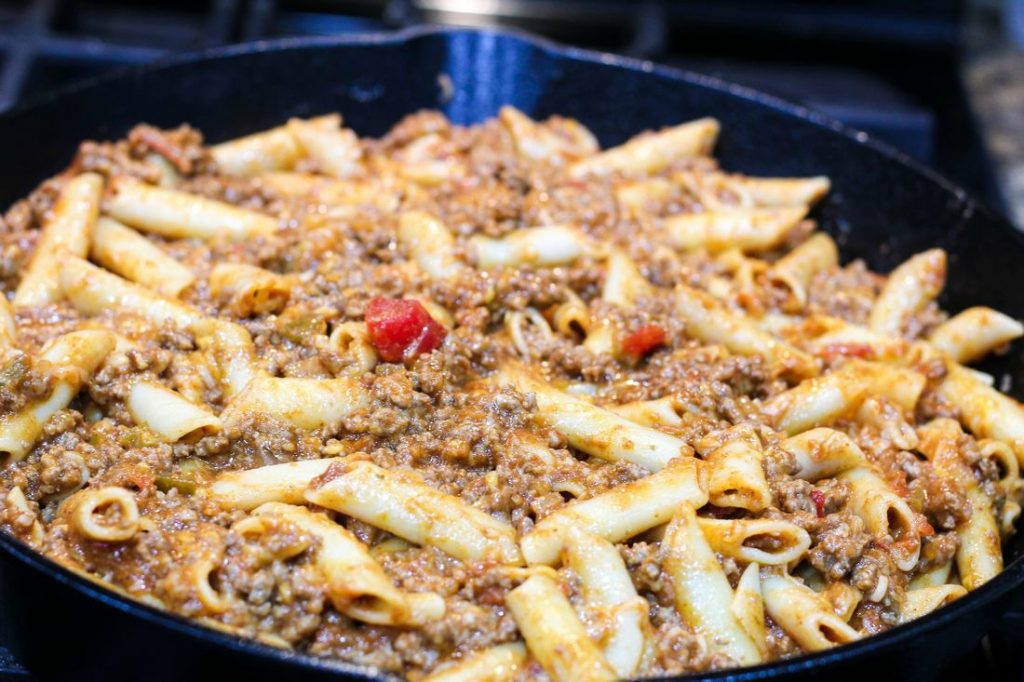 For this cheesy taco penne ziti we used jarred salsa from Taco Bell. It's a brand we enjoy but you can feel free to change up the salsa.
This ziti noodles recipe is great for weeknight dinners. We like to use the leftovers for an easy lunch the next day.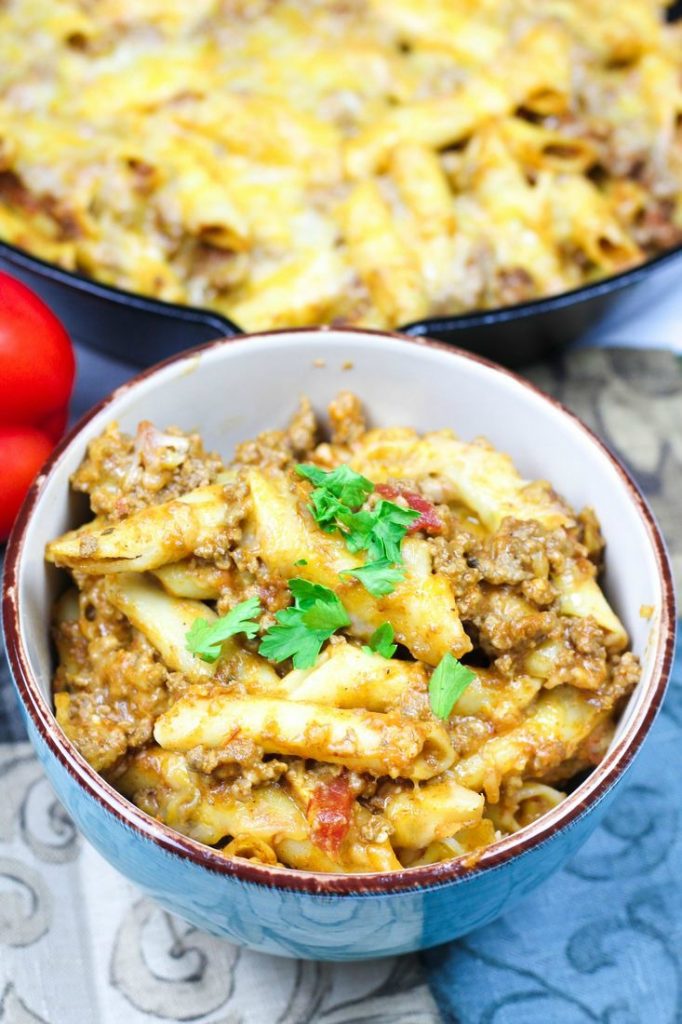 Do you make any pasta skillets? We have quite a few we make and hope to share more of them with you soon.
Here's one of my skillet recipes you may like it's for Skillet Chicken Rotini.
Furthermore, to add some chunks to this recipe you can add fresh tomatoes but we just used salsa as it is easier and perfect for quick meals.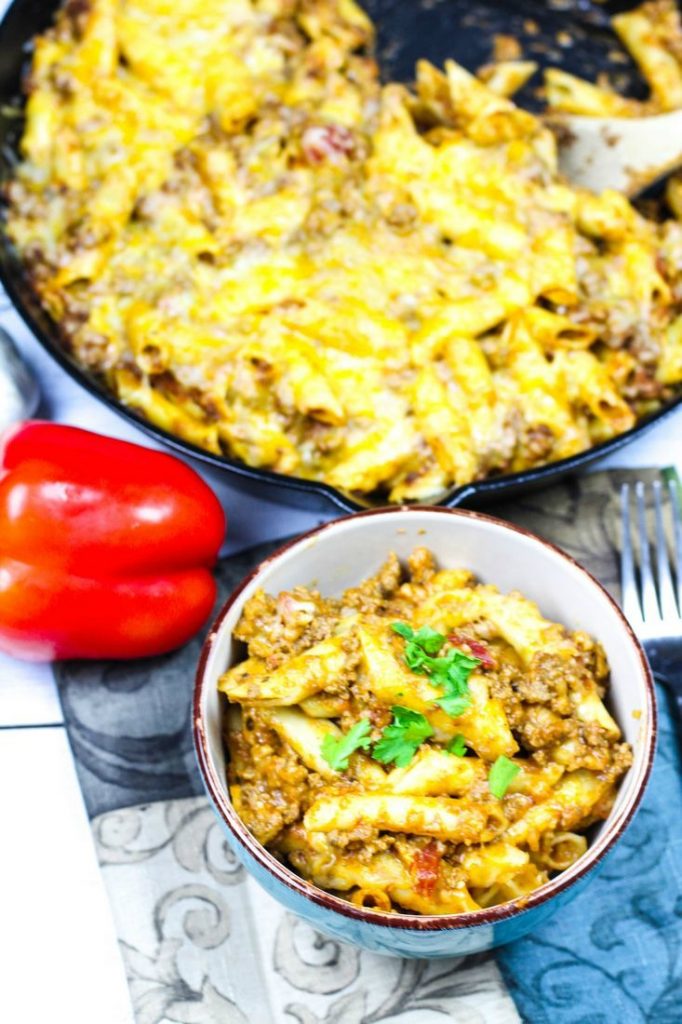 This Cheesy Taco Penne Ziti can be served topped with guacamole or sour cream. Additionally, it can be served with tortilla chips.
For instance, we like to serve up this dish topped with cilantro, sour cream, and guacamole.
It's the perfect simple weeknight meal for Taco Tuesday or any day of the week.
What meals do you make on Taco Tuesday? Do you have a favorite recipe using ground beef? Share it with us below in the comments.
More Pasta Recipes
Pin Me: