This easy Skillet Chicken Rotini recipe is a quick and simple meal to make when you need dinner on the table in a hurry. It's kid approved, too!
It would make a great family meal paired with a salad, veggies, and your favorite side.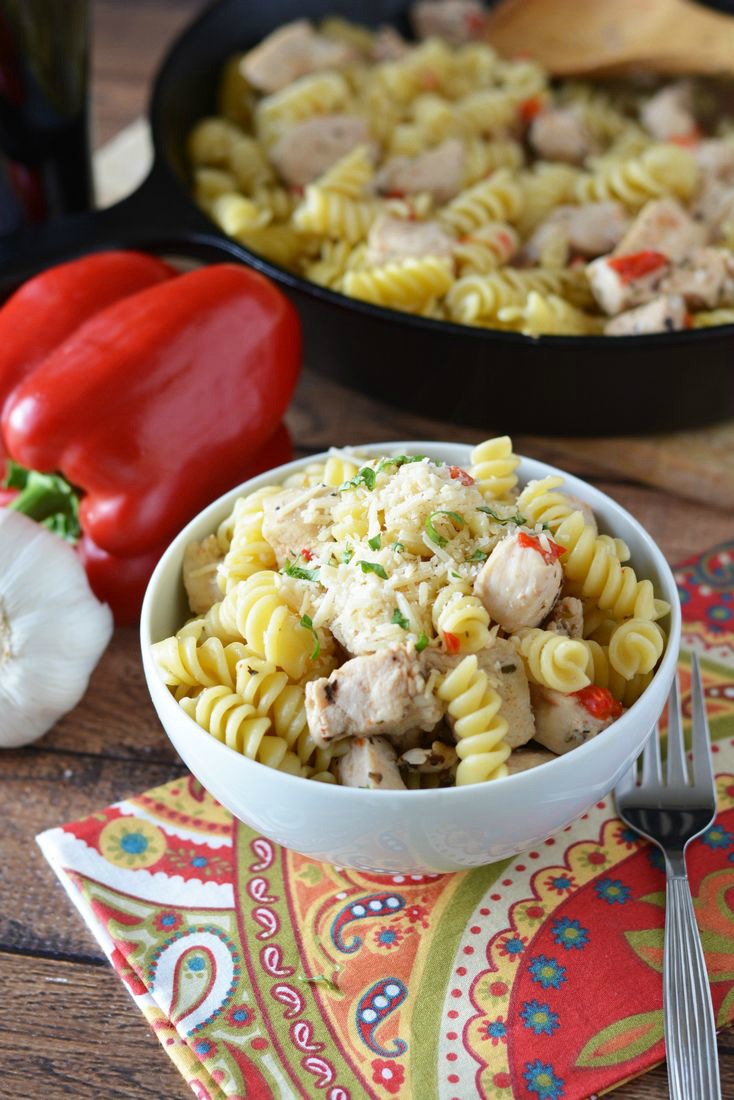 When I am rushing around bringing my kids from place to place the skillet recipe is my favorite to whip up.
The cheesy chicken pasta skillet takes less than an hour to make, and it's filling.
Your whole family will thank you for fixing them a hot meal.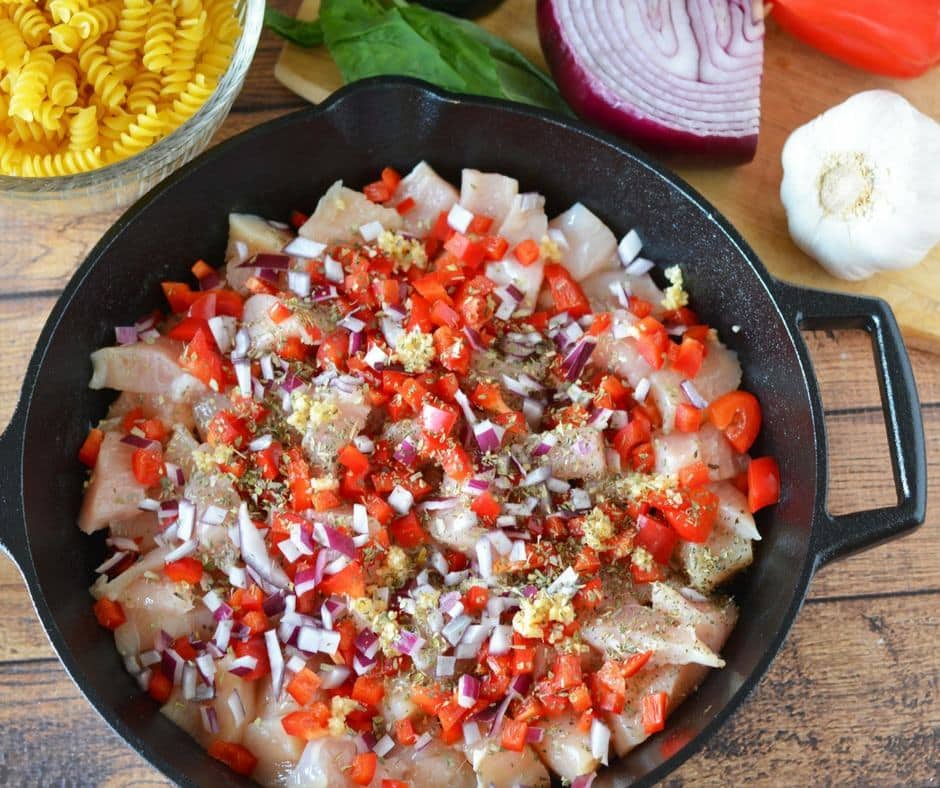 My son loves covering his skillet chicken rotini with lots of parmesan cheese.
However, your family chooses to eat this delicious pasta dish don't plan on having leftovers.
Sometimes when I know I'm going to have a busy day I'll  make this chicken pasta skillet in the morning.
After my kiddo gets home from school I'll heat it up and serve it with a big salad.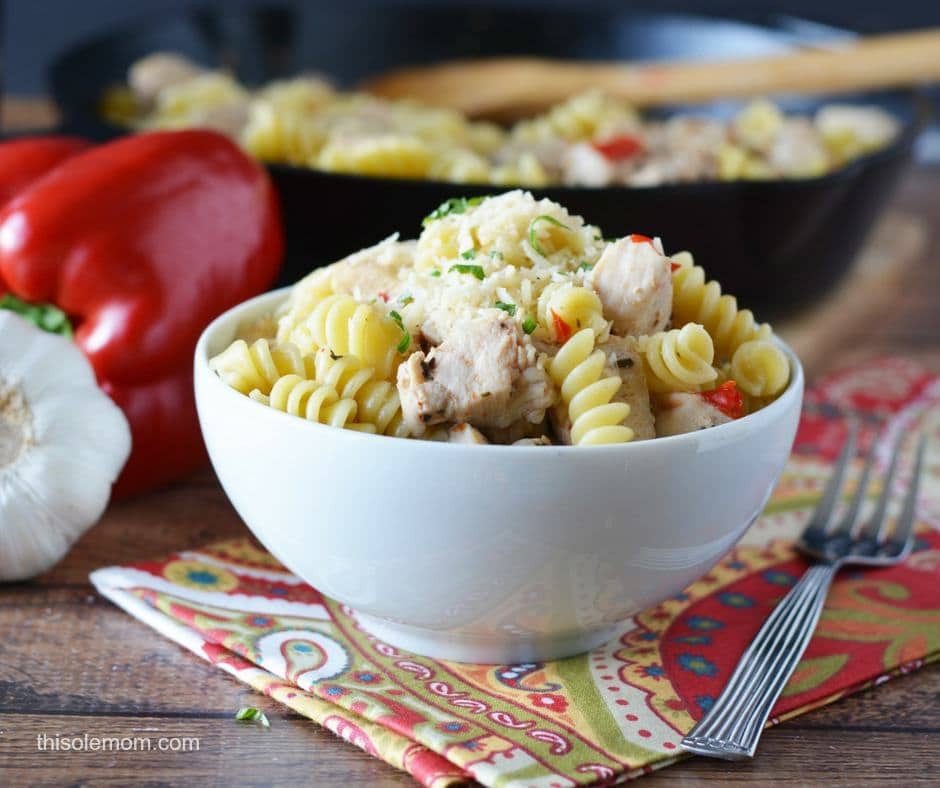 Now you know how to make this easy and delicious one-pot pasta recipe.
If you make this delicious meal, I hope your family enjoys it as much as my family does.
I can't wait to share more chicken pasta recipes in the near future.
More Pasta Recipes:
If you enjoyed my easy chicken pasta recipe make sure to check out my other pasta recipes. Also you can see more of my comfort foods and recipes here.
PIN ME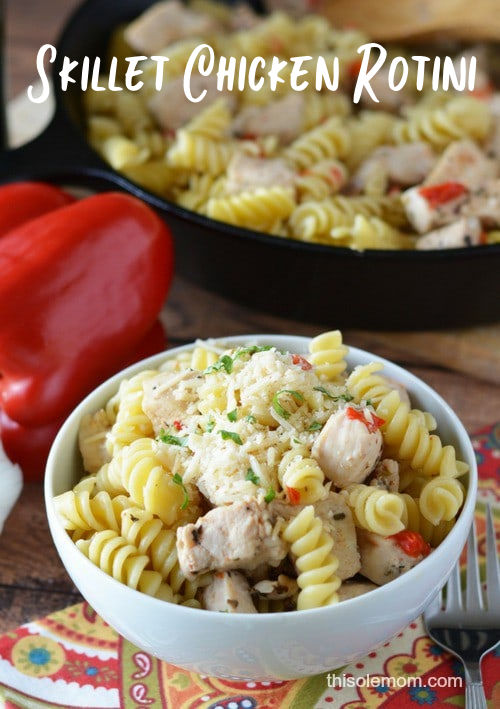 Do you have a favorite skillet dish you make?