These easy and delicious No Bake Oreo Balls are the perfect sweets to make any day of the year. Especially, for a special day like Valentine's Day!
What better way to show someone you love them than with homemade chocolate covered treats.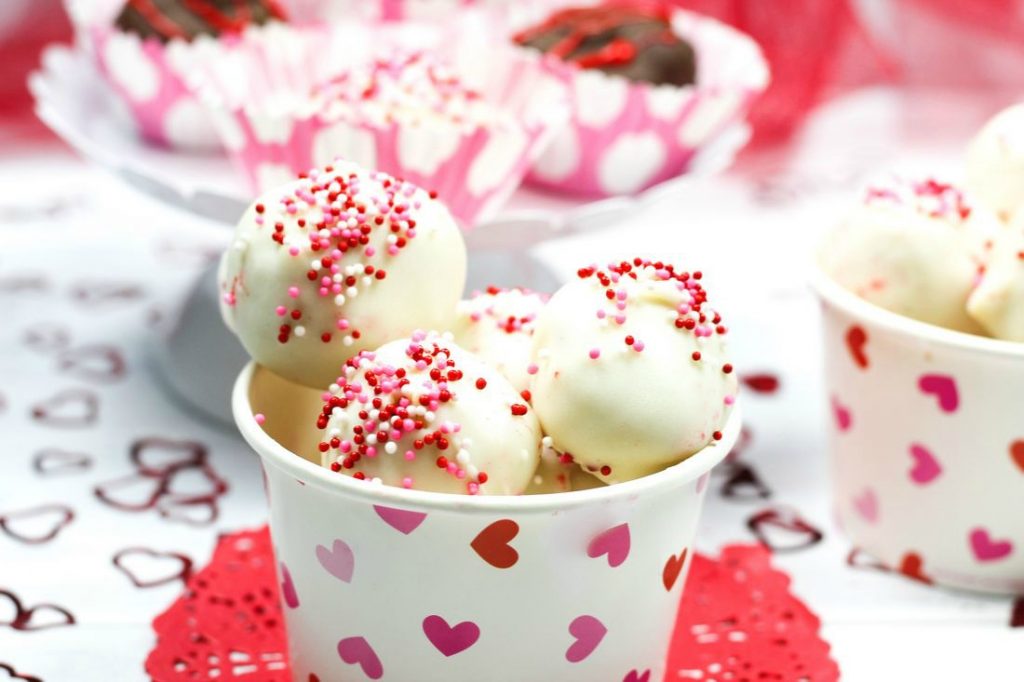 Additionally, this easy no bake truffles recipe would be perfect to make for a special date night at home.
You could serve the No Bake Oreo Balls with a glass of champagne and fresh strawberries.
Additionally, you could use any kind of sprinkles to add a personal touch to the Oreo Balls. Personally, I love glitter sugar and colorful sprinkles the best.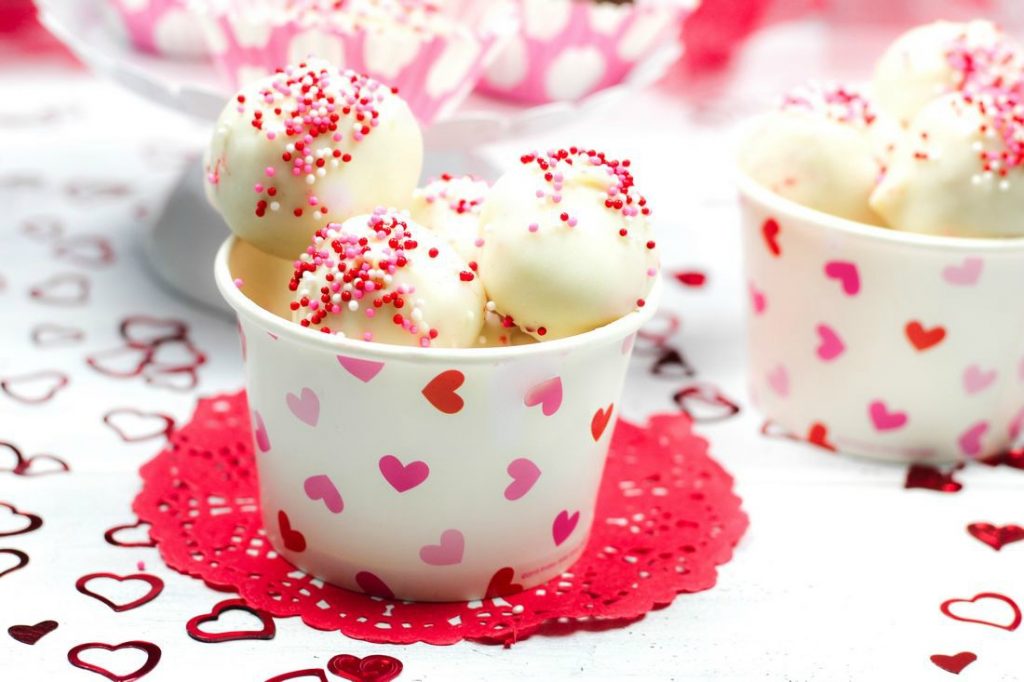 Only 3 INGREDIENTs For No Bake Oreo Balls
Furthermore, these three ingredients Oreo Balls are the perfect easy recipe for kids to make too.
Also, you could set up an area in the kitchen for your kids to crush the Oreo sandwich cookies.
After the cookies get crumbled into pieces and the cream cheese added the children could roll the dough into balls.
Just think how proud your kids would be to give these Valentine treats to their teachers and classmates on Valentines Day!
Maybe, pack a few of these round balls of goodness, in a cute gift box for the kids to give to grandma when she picks up the children for your special Valentine's date night.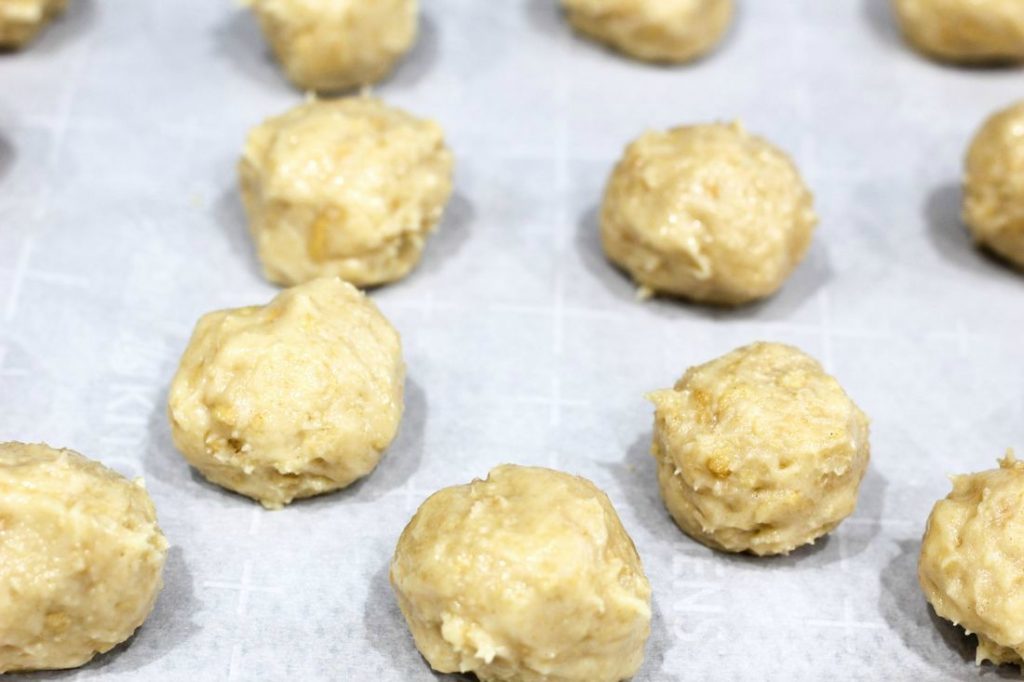 After the dough gets rolled into balls and placed in the freezer for at least 30 minutes, don't forget to melt the chocolate.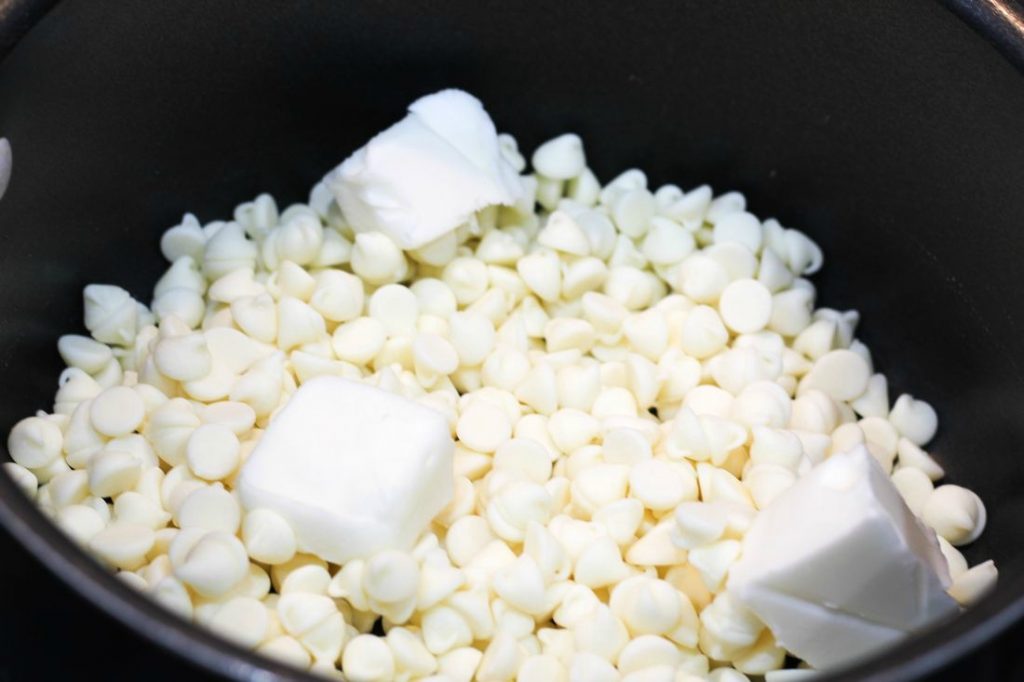 We used Nestle white chocolate and dark chocolate baking chips for our dessert balls recipe.
My son made Valentine's Day cards while I dipped each of the cookie balls into the chocolate and topped them with the Wilton sprinkles.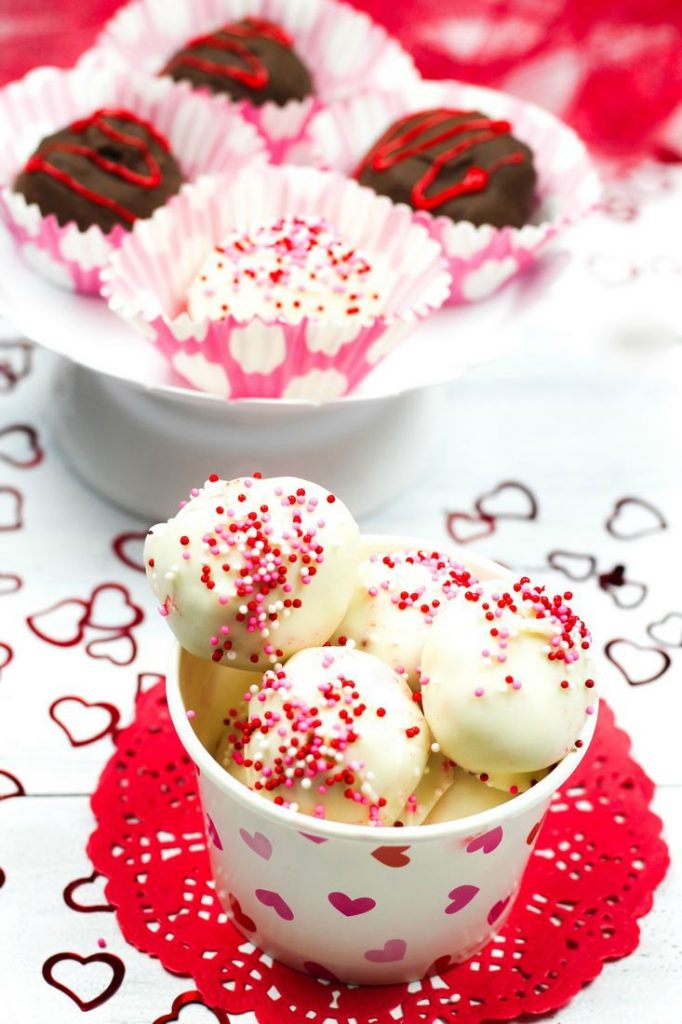 Oreo Balls make an easy dessert. Any flavor Oreos can be used.
We used Oreo Golden sandwich cookies. Next time, I'll use Lemon, Red Velvet, or Chocolate.
Note: Instead of using sprinkles, you could also melt any colored candy melts you like.
Pour the melted chocolate in a squeeze bottle. Then squeeze a fun design on the oreo balls.
More Valentine Ideas
PIN ME