These Swedish Fish Printable Valentine Toppers make the perfect Valentine party favors for classroom parties. Print out the toppers, then staple to a bag.
The bag toppers are so cool! Your kid will be the class favorite after handing these Valentine's Day goodies out.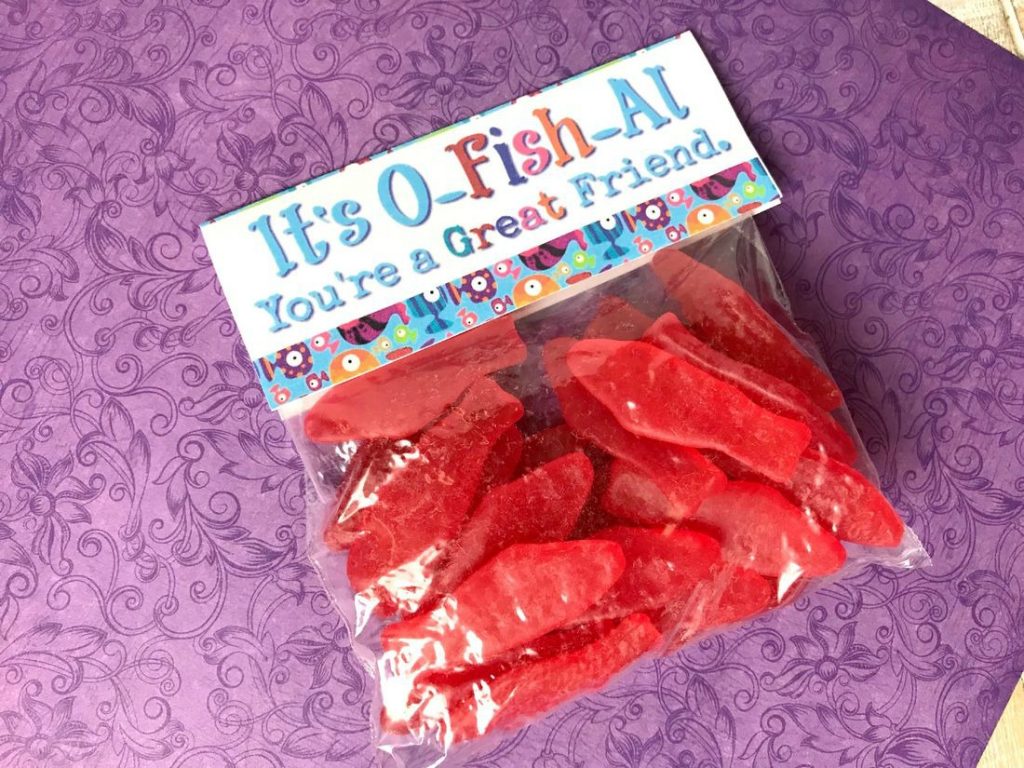 Valentine's Day is the one day besides Halloween kids can get away with eating lots of sugary sweets.
The Swedish Fish are perfect for kids especially older school-aged children.
My fourth grader is looking forward to handing out these Valentine treat bags to his classmates.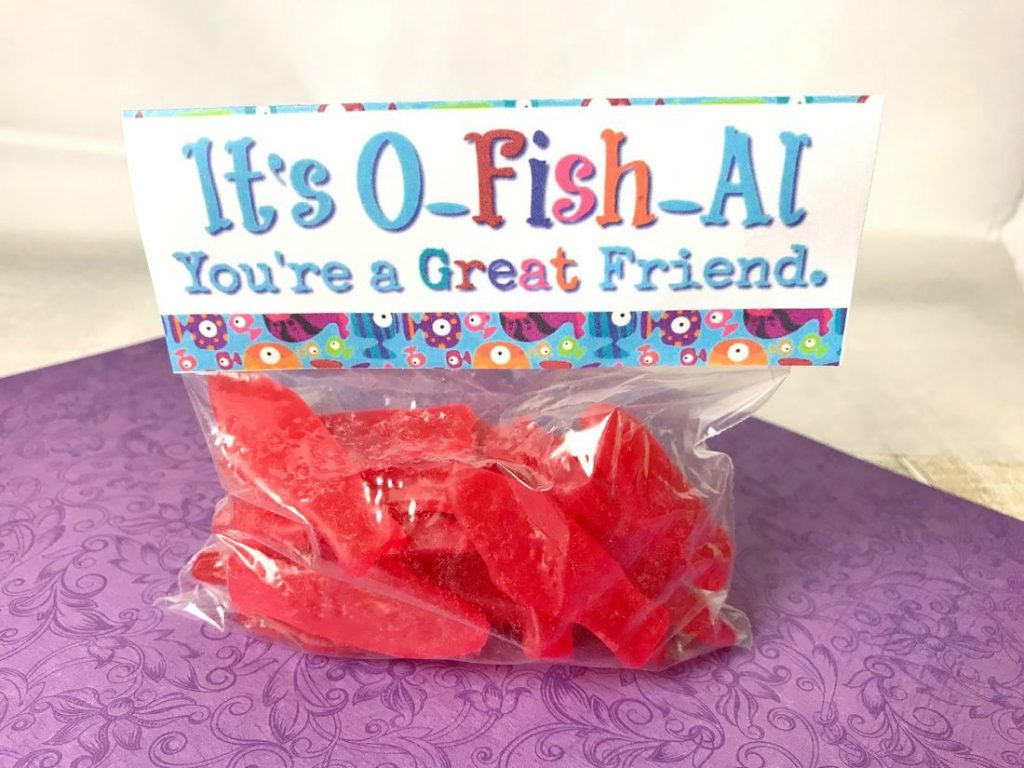 Younger children and those that attend daycare or preschool might enjoy their party favor bags filled with Goldfish crackers.
Hence, the "It's O-Fish-Al" Valentine bag toppers are perfect for children all ages and gender neutral.
Additionally, you could give kids a choice between having their treat bags filled with Swedish Fish or Goldfish crackers.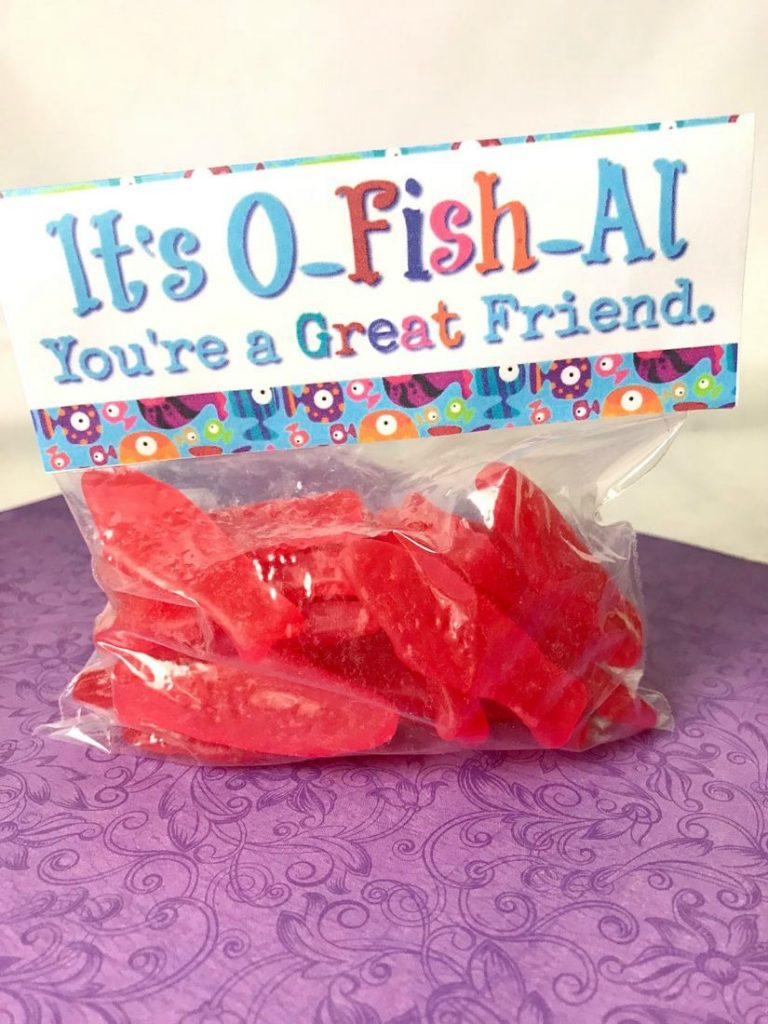 What do you need to make Swedish Fish Printable Valentine Toppers
First, you'll need cardstock, a printer, Ziploc sandwich bags, and scissors.
Second, print out the printable.
Third, have the kids collect the printables from the printer, or you can do this yourself.
Fourth, cut out the printables.

Next, fill the bags with the candy or goldfish.
Last, fold the Swedish Fish Printable Valentine Toppers over each baggie, and attach by using a stapler or tape.
Additionally, you can let your child signed their name on the back of each treat bag topper.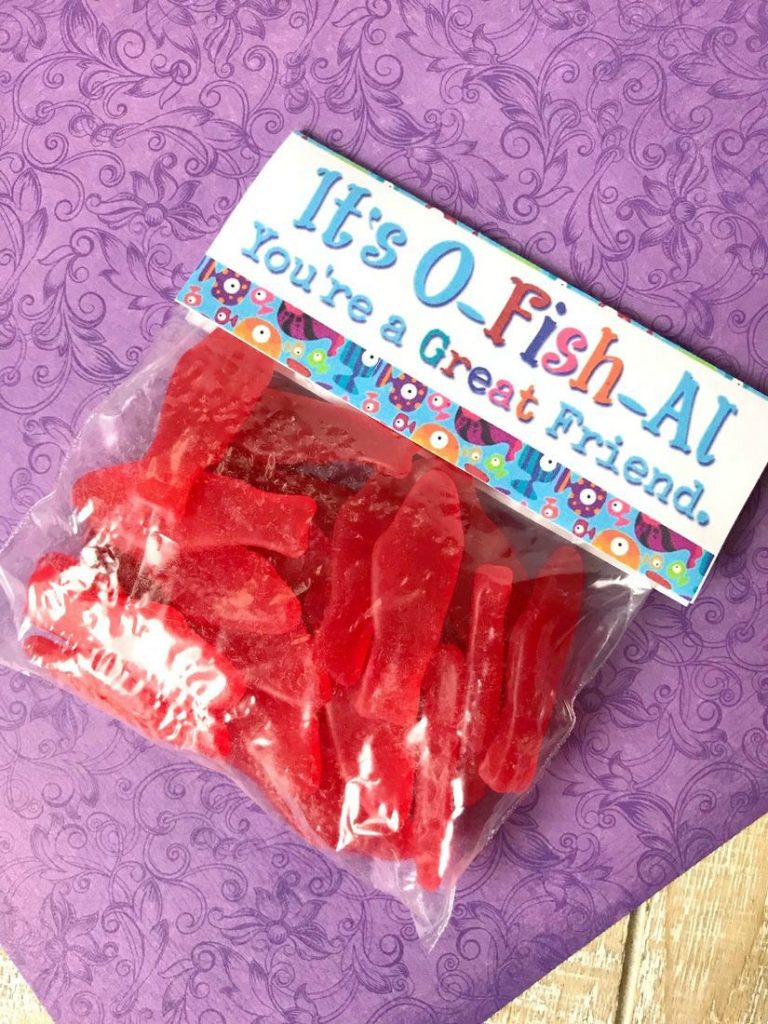 Aren't these printable bag toppers cute? Print them out free here.
You can find the Swedish Fish Candy (#aff) and also the Pepperidge Farm Goldfish Crackers (#aff) online at Amazon.
This post may contain affiliate links and as an Amazon Associate I earn from qualifying purchases. Read my privacy policy.
More For Valentine's Day
PIN ME: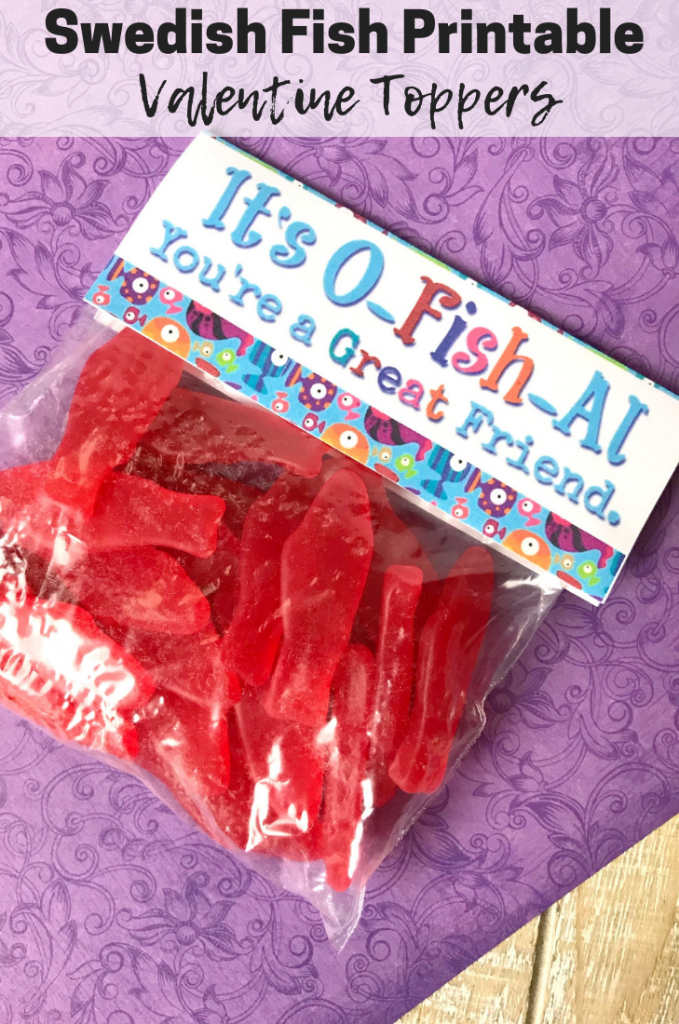 OR