These Easy Biscuit Beignets is deep fried to a golden brown perfection then covered in powdered sugar. Perfect pastries to serve for breakfast or a midday snack with a hot cup of coffee or hot chocolate.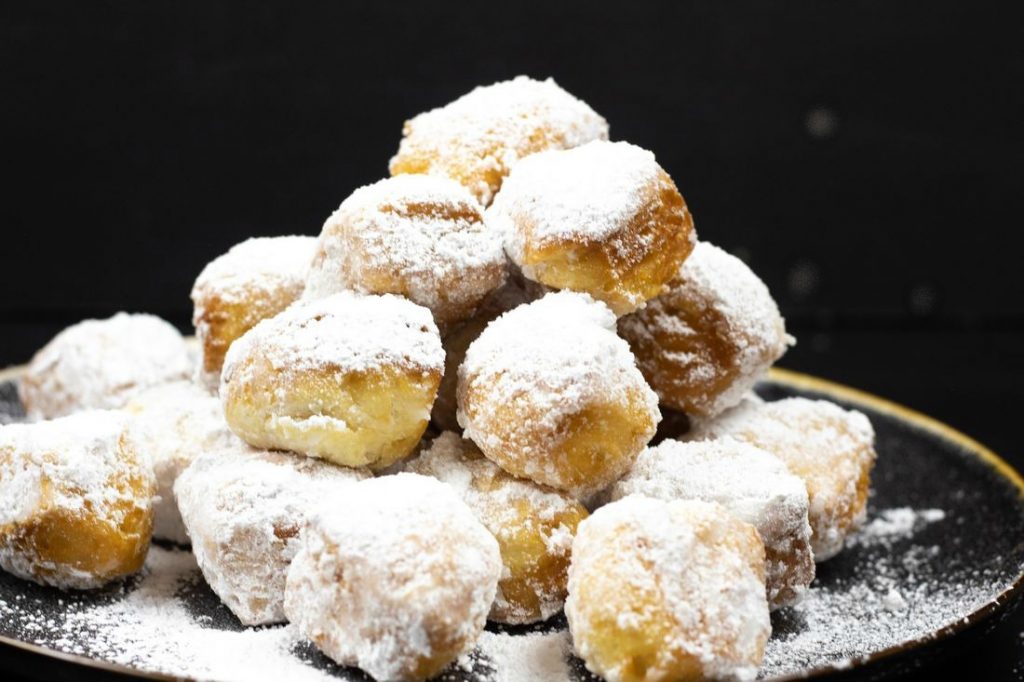 Growing up in New Orleans, Beignets at Cafe Du Monde was always a weekend treat for my siblings and me.
Usually, my mom would find a table to sit with us while my dad would wait in the long line to get our hot beignets and glasses of chocolate milk.
By the time we would leave the French Market Coffee Stand we would all be covered in powdered sugar.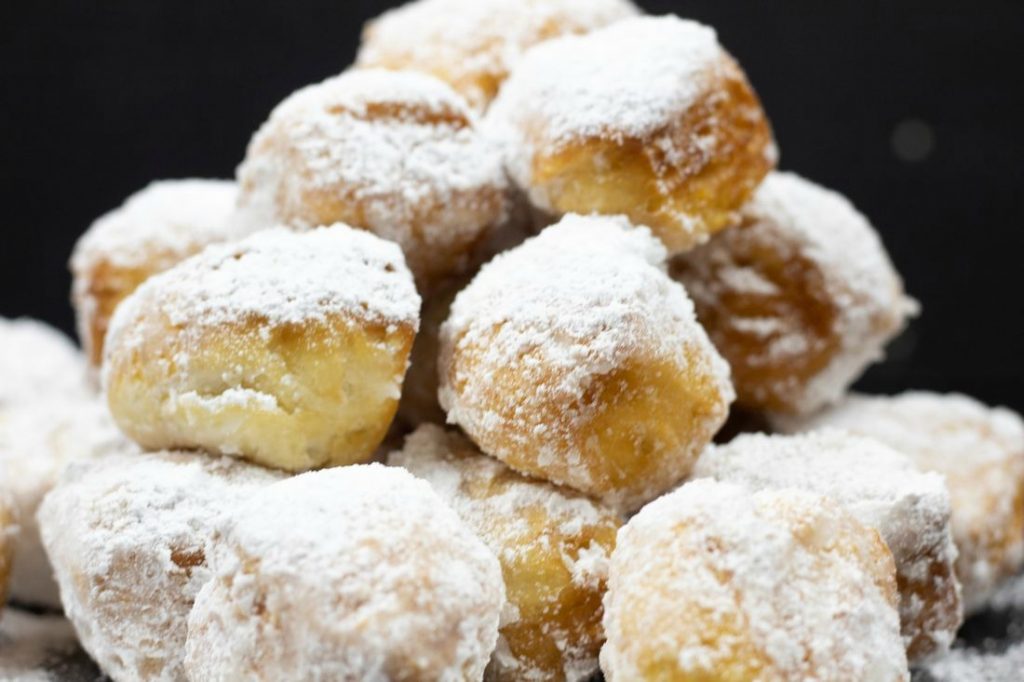 I even remember one time going to Cafe Du Monde on a field trip in Elementary school.
Additionally, each student received a paper hat to wear, and they gave us a behind the scenes tour.
Eventually, as I grew older and had kids of my own, I moved away from New Orleans for a while.
But, I always brought my kids to eat beignets and walk around Jackson Square when we visited my parents.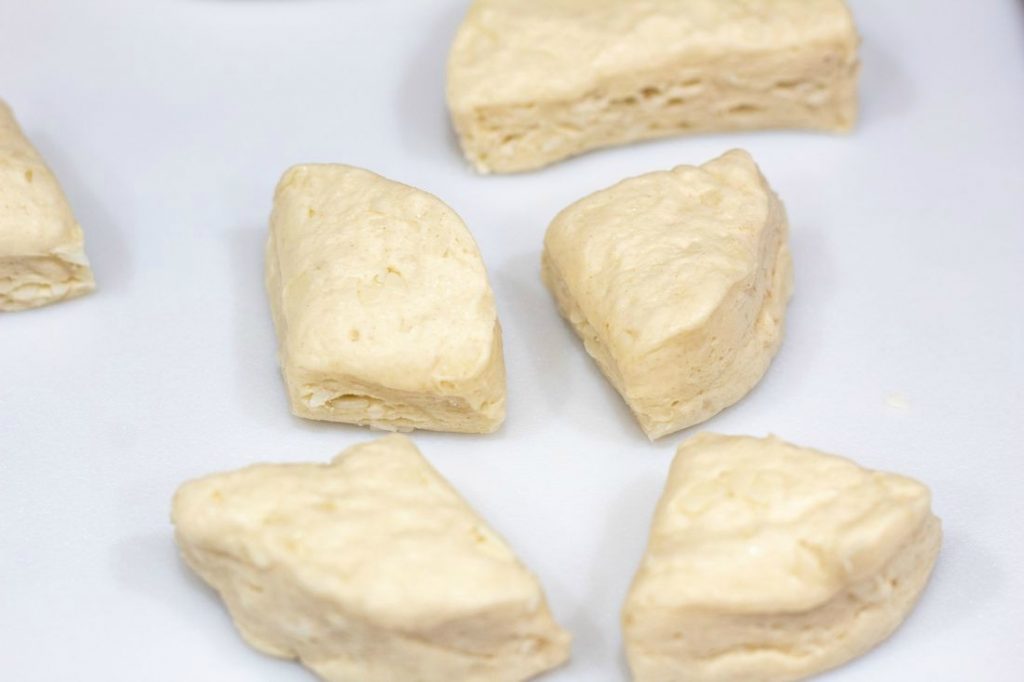 Now that I live 40 minutes away from New Orleans and my life is busy I don't get to visit Cafe Du Monde as much as I would like.
That's the reason I starting making these Easy Biscuit Beignets.
They're easy to make when I'm short on time.
Though there are occasions when I have more time, and I buy the beignet mix or make beignets from scratch with my kids.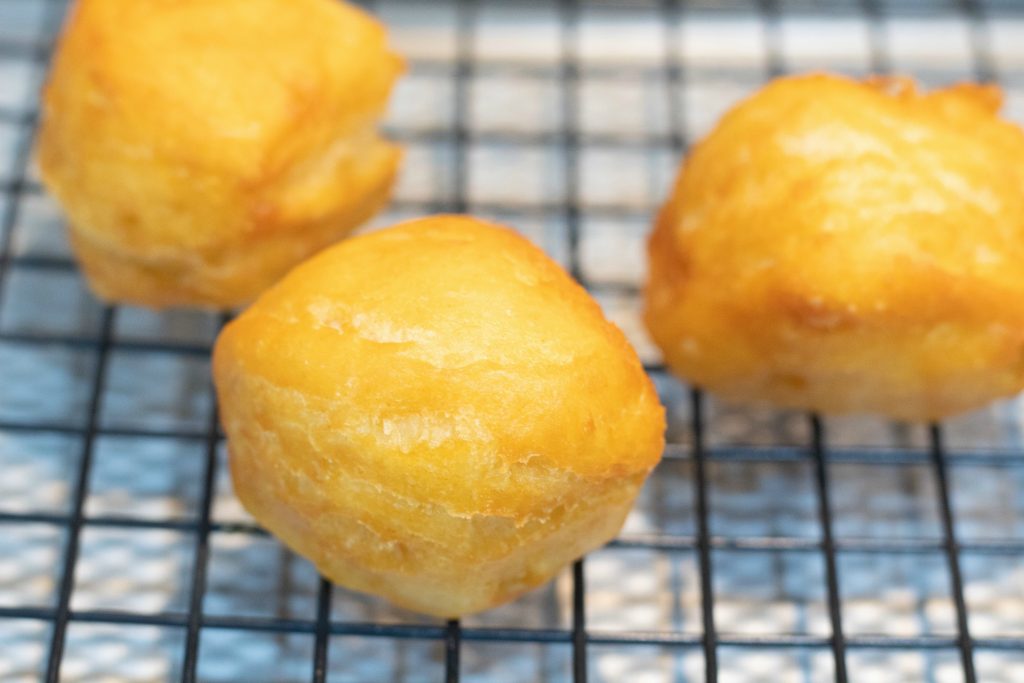 How do you make beignets with Pillsbury Dough
This easy beignet recipe uses Pillsbury Biscuits. And, you only need 3 ingredients. You'll need a can of biscuits, oil for frying, and powdered sugar.
First, to make the biscuits using the Pillsbury biscuit dough you'll need to cut each biscuits into fourths.
Second, drop a few pieces of dough into hot oil in a deep fryer.
Third, cook the biscuit beignets until they're golden brown.
Fourth, remove the dough and place on a wire rack over a cookie sheet.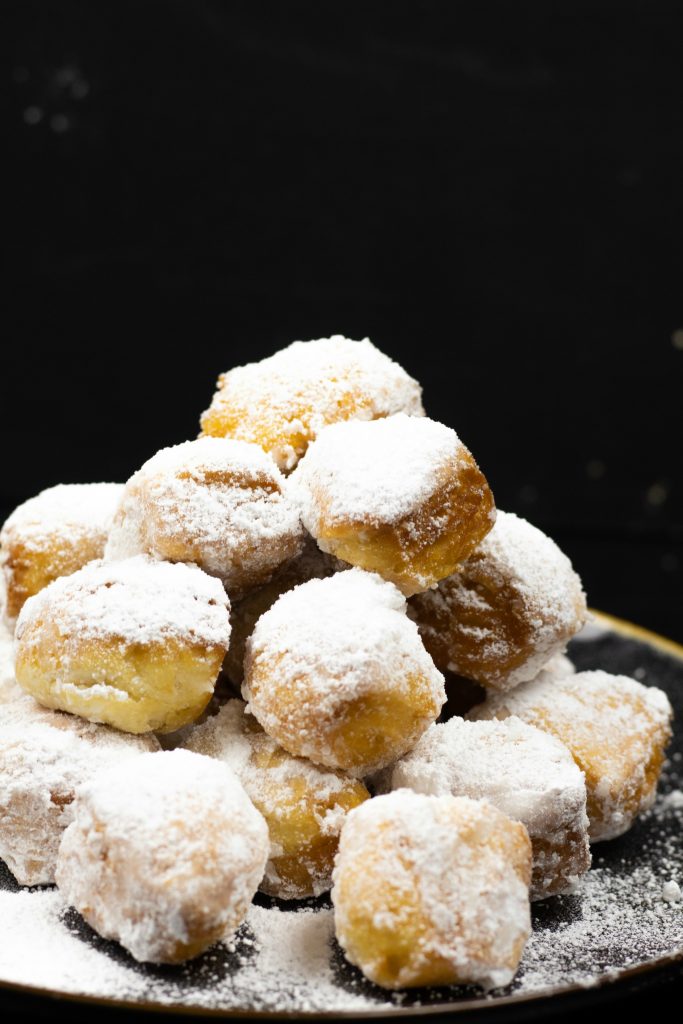 Last, roll each beignet in powdered sugar. Place each beignet on a serving dish and top with more powdered sugar.
These easy biscuit beignets taste incredible. You could also cut each biscuit in half instead of quarters.
You could also make your own beignets using Cafe Du Monde Beignet Mix.
And, try their Chicory coffee. Buy the Cafe Du Monde gift set from Amazon Prime.
Have you tried a beignet yet?
More Recipes For You:
Pin Me: