It's Mardi Gras time! And, these festive Mardi Gras Printables are the perfect way to add some purple, green, and gold to your home.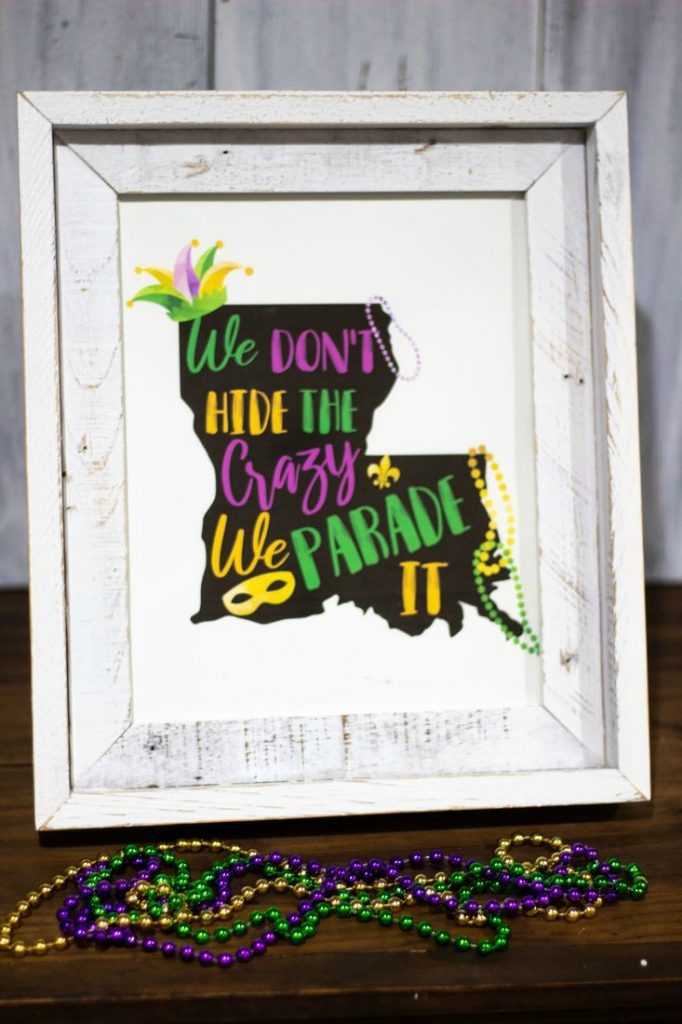 Whether you're celebrating Mardi Gras in New Orleans or celebrating it in the comfort of your home, you'll love adding these Mardi Gras Subway Art printables to your decor.
It's a simple and easy way to add some festive flair to your surroundings.
Of course the first printable I'm sharing from my Mardi Gras Printables selection is my favorite. It's bright and colorful and looks great in any frame.
"We Don't Hide the Crazy; We Parade It." That statement is so true especially here in the south during Mardi Gras.
I choose a white barn wood frame to showcase my printable, which can be purchased online at Amazon or from Hobby Lobby.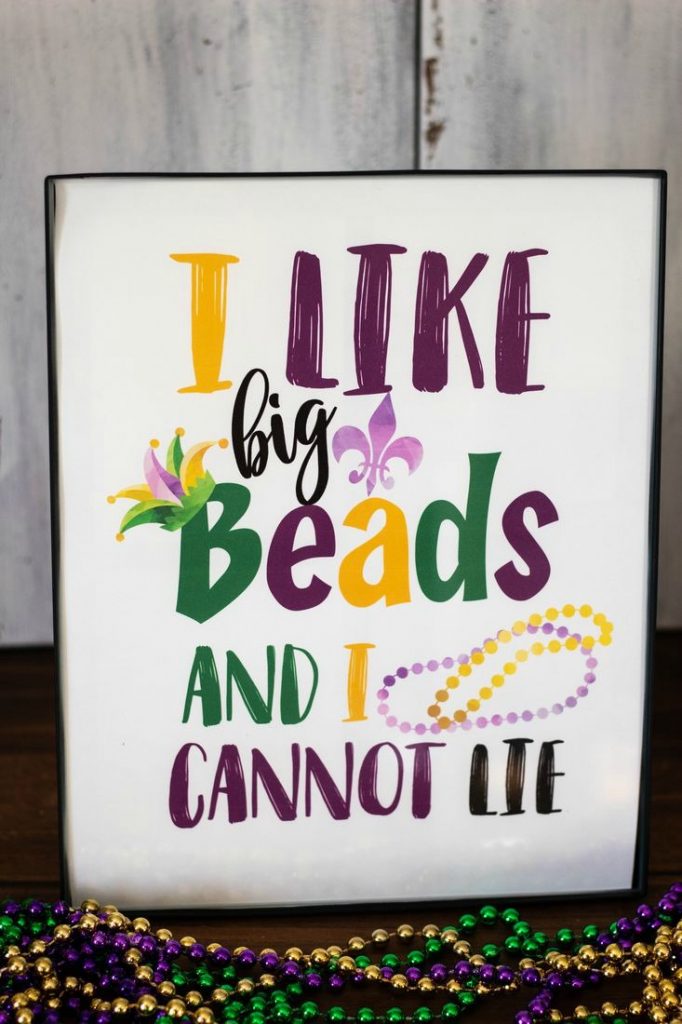 The second printable looks great in a simple black frame and would be perfect on an entryway table. "I Like Big Beads and I Cannot Lie."
If you have been to a Mardi Gras parade you know revelers try to catch the biggest and shiniest beads they can from the floats.
I guess catching the biggest and most beads give some sort of bragging rights amongst friends.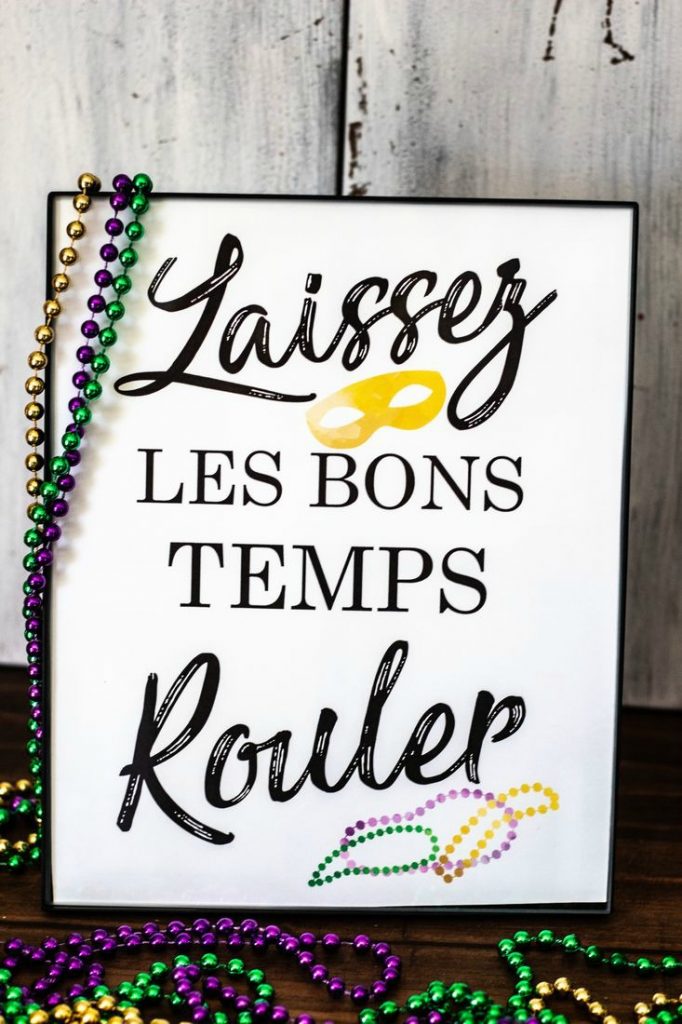 The third printable in my Mardi Gras Printables selection is another favorite of mine. "Laissez Les Bons Temps Rouler" or Laissez Le Bon Temp is a phrase used often around Louisiana or the Gulf Coast where Mardi Gras is celebrated.
The phrase is cajun french for "Let the good times roll."
And, this is exactly what people do during Mardi Gras time they let the good times roll or pass a good time!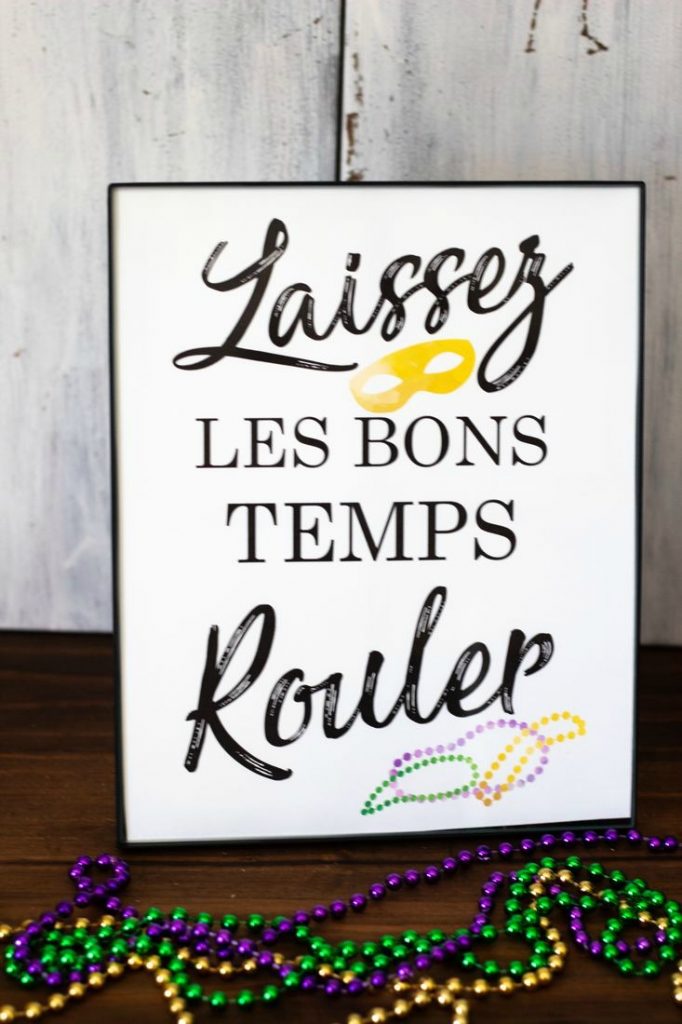 How to Print the Mardi Gras Printables
To print out the printables download each and print on cardstock.
If you use an 11×14 frame the printable fits perfectly, if using an 8×10 frame you'll have to trim the printable to fit into the frame.
Frame the printables and place on a table top, shelve, or hang on a wall.
Click on each title to download and print out the printable or printables you want.
"We Don't Hide the Crazy; We Parade It" and "I Like Big Beads and I Cannot Lie" and "Laissez Les Bons Temps Rouler".
I hope you enjoy these printables. If you decorate with them share a picture with us, if you want.
PIN ME: