This recipe for Fried Soft Shell Crabs is a relatively easy recipe. The deep fried crabs come out of the fryer crispy and full of flavor.
If you love soft shell crabs you should try cooking this delicious recipe.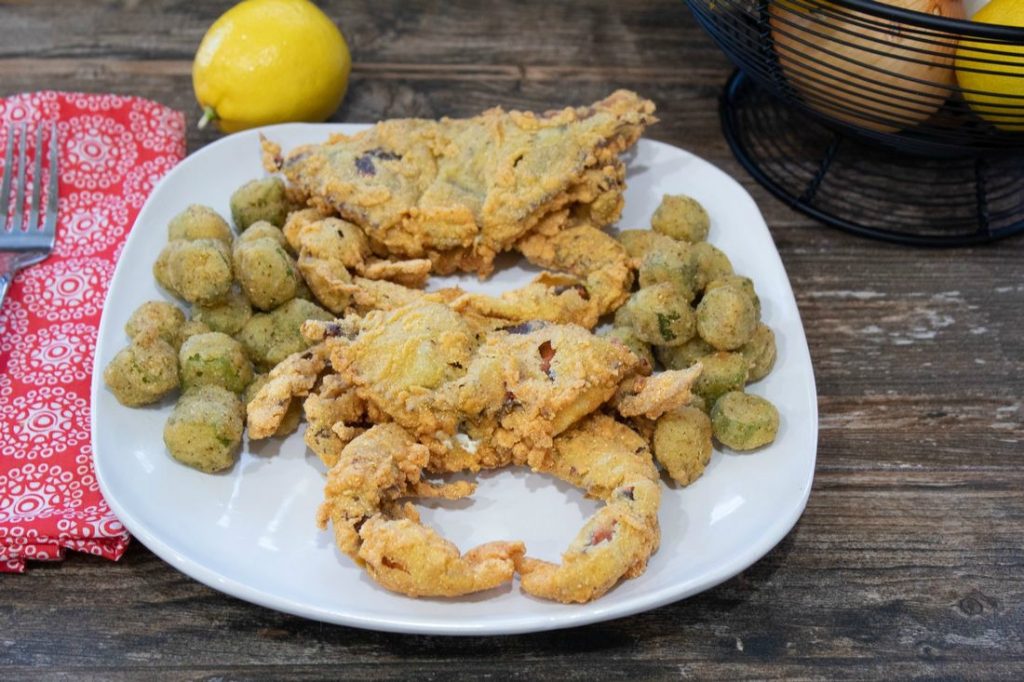 If you have ever purchased Fried Soft Shell Crabs while dining out at a restaurant you know, they can be a bit pricey.
I find it cheaper to buy the soft shell crabs from a seafood market and cook them myself at home.
Also, I can control the amount of seasoning being used in my food by cooking at home.
I find certain seasonings and batters cause me awful migraines, especially premade fish fry with lots of cayenne pepper.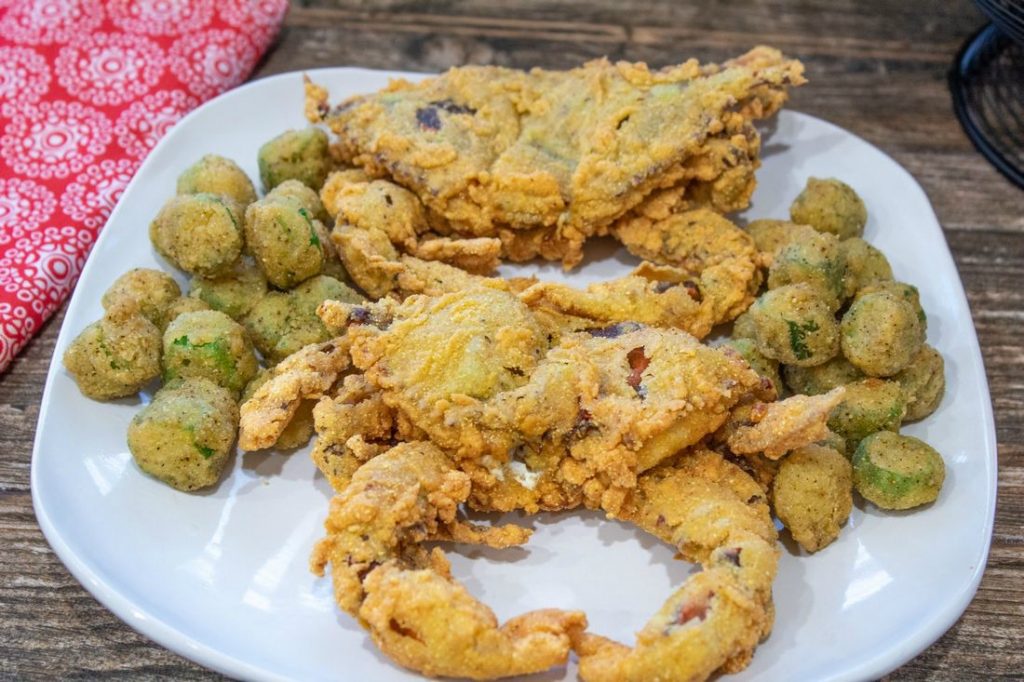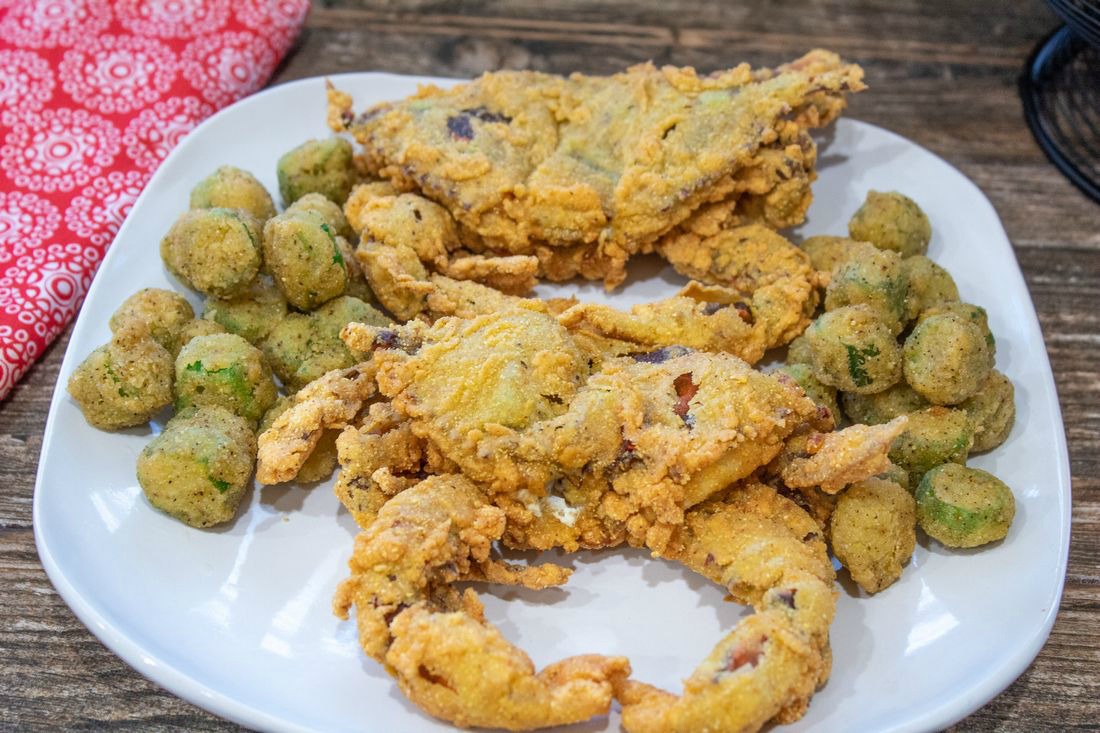 How to Make Fried Soft Shell Crabs
First, you will need to thaw the soft shell crabs if they're frozen.
Next, use my tutorial How to Clean Soft Shell Crabs if you don't know how to clean and prepare them already.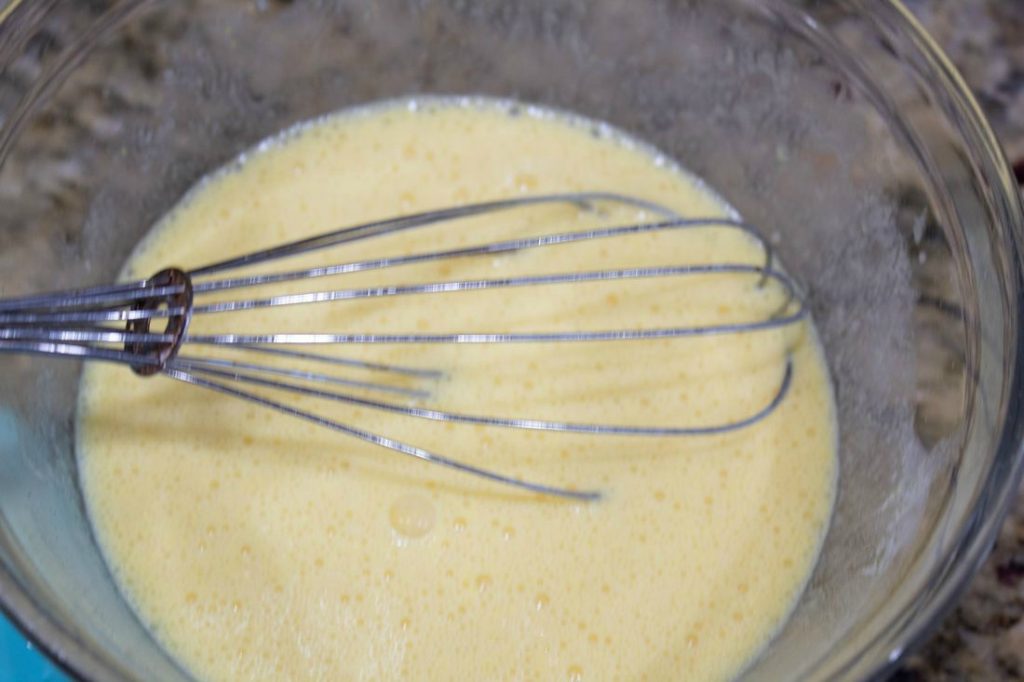 Second, make a milk bath to dip the crabs into using eggs, mustard, and milk.
Third, coat each soft shell crab with a mixture using flour and your favorite fish fry. We used Slap Ya Mama Fish Fry.
Next, dip each crab back into the milk bath then coat each crab again with the flour mixture.
The next steps are very important this is how to fry soft shell crabs correctly!
Fourth- heat oil in a deep fryer like this deep fryer until it reaches 350 degrees. Make sure the oil is hot are your crabs will turn out soggy.
Place the crab legs first into the oil to make sure the oil is hot enough before submerging the entire crab.
The oil should bubble and sizzle when the legs touch the oil.
Note- you can make Pan Fried Soft Shell Crabs if you don't have a deep fryer by frying your crabs in a little oil in a skillet.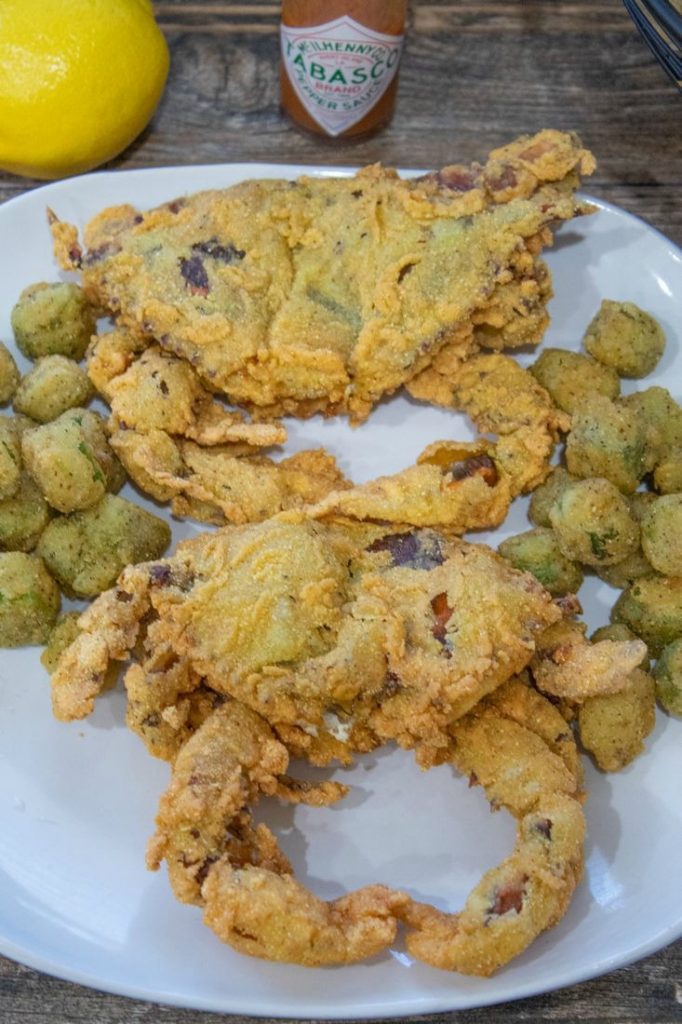 Lastly, fry each crab for about 2-3 minutes or until they're golden brown and crispy.
Then place the crabs on a wire rack until you're ready to plate and eat them. And yes, you eat the entire soft shell crab.
Serve the Fried Crabs with fries, fried okra, and coleslaw like my Homemade Creamy Coleslaw recipe or my Cajun Red Potatoes.
And, if you're feeling a bit adventurous try my Fried Soft Shell Crabs With Crawfish Sauce.
Additionally, these recipes are perfect to serve anytime of the year especially during Mardi Gras and Lenten season.
Now you know how to deep Fry Soft Shell Crabs!
more seafood recipes for you
PIN Soft Shell Crabs