Fried Soft Shell Crabs With Crawfish Sauce is a favorite dish of mine to make for my family. Especially during crawfish season.
I always make sure to peel some of our boiled spicy seasoned crawfish to use for this soft shell crab recipe.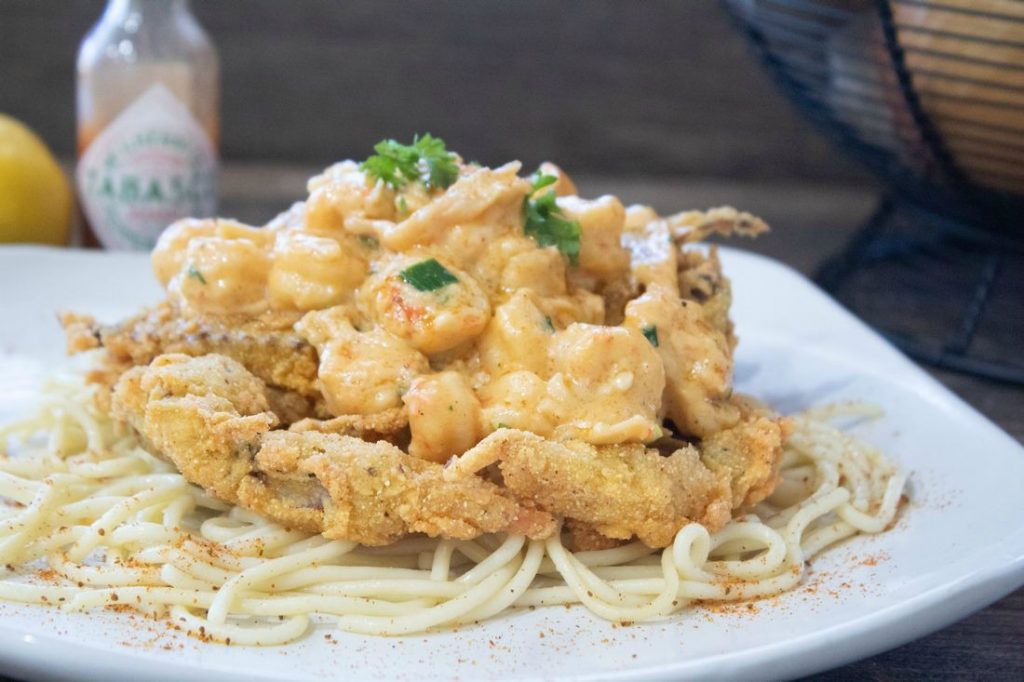 A few years ago my husband and I decided to sell our home on the Bayou and moved to a neighborhood.
We wanted our son to have a safe place to play. So we traded in our backyard filled with some of Louisiana's finest seafood and Alligators for paved sidewalks and green grass.
Sadly, we miss living on the water and being able to catch fresh seafood from our backyard.
Also, we both miss raising soft shell crabs. We had several fiberglass shedding boxes that we would keep buster crabs until they shed, then we would freeze them to use in our recipes.
Fortunately, for us, we have found a local Seafood Market that has fresh seafood. So we can still enjoy cooking soft shell crabs and other seafood that we love.
Have you ever eaten a soft shell crab?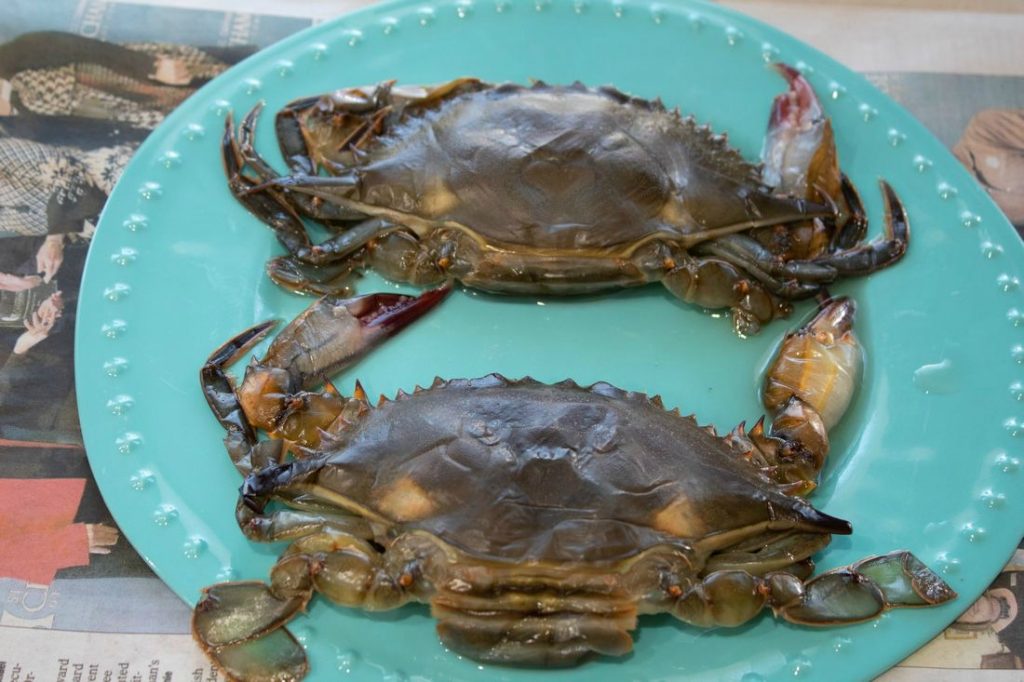 What is a Soft Shell Crab?
A soft-shell crab is technically a Blue Crab that has recently molted their old exoskeleton, and that is soft.
Soft Shell crabs that are starting to shed is called a buster crab. Once, the crab sheds they are moved from the water to prevent hardening.
It's incredible to watch a crab go through the molting process, it literally backs out of its old shell through a split in it's back.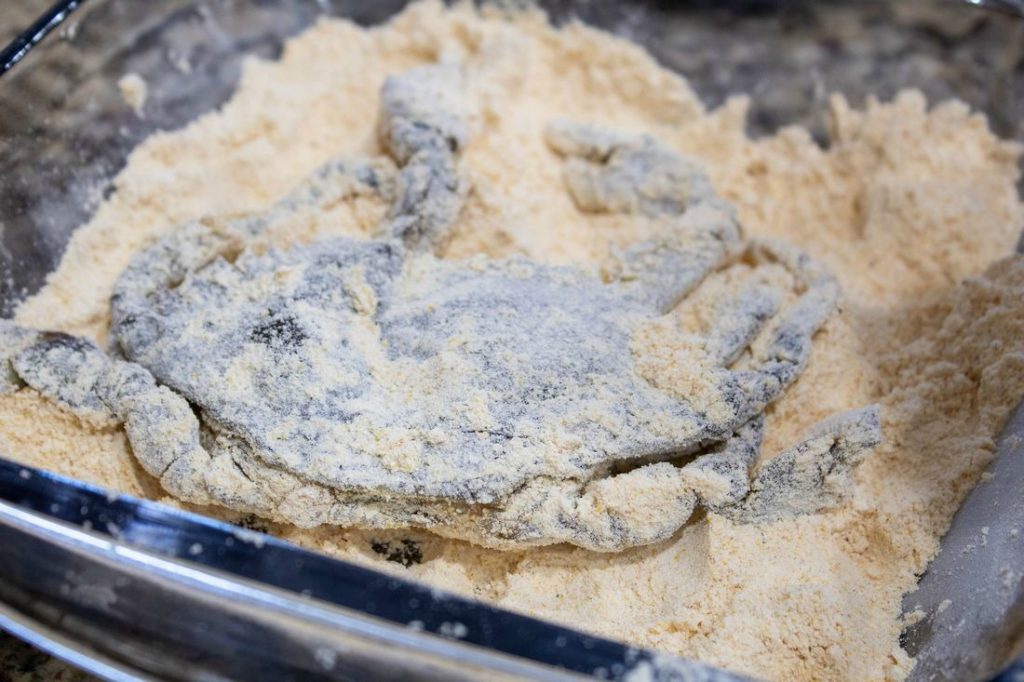 How to Make Fried Soft Shell Crabs With Crawfish Sauce
First, to make Fried Soft Shell Crabs With Crawfish Sauce we cleaned and prepped the soft shell crabs. Next, we made a milk bath to dip the crabs into using eggs, mustard, and milk.
Second, we coated each soft shell crab with a mixture we made using flour and Slap Ya Mama Fish Fry. Additionally, we dipped each crab back into the milk bath then coated each crab again with the flour mixture.
Third, we heated oil in the deep fryer (like this one) until it reached 350 degrees. Make sure the oil is hot are your crabs will turn out soggy.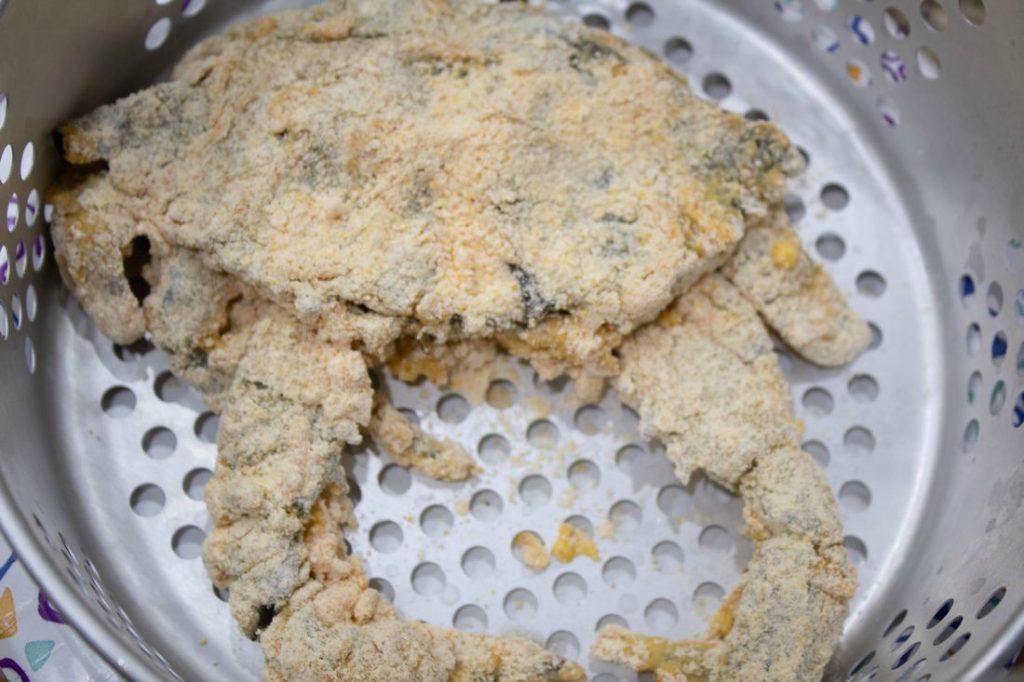 Fourth, we placed the soft shell crab legs into the oil to make sure it was hot enough before submerging the entire crab.
The oil should bubble and sizzle. Furthermore, we fried each crab until they were golden brown. Then we placed them onto a wire rack.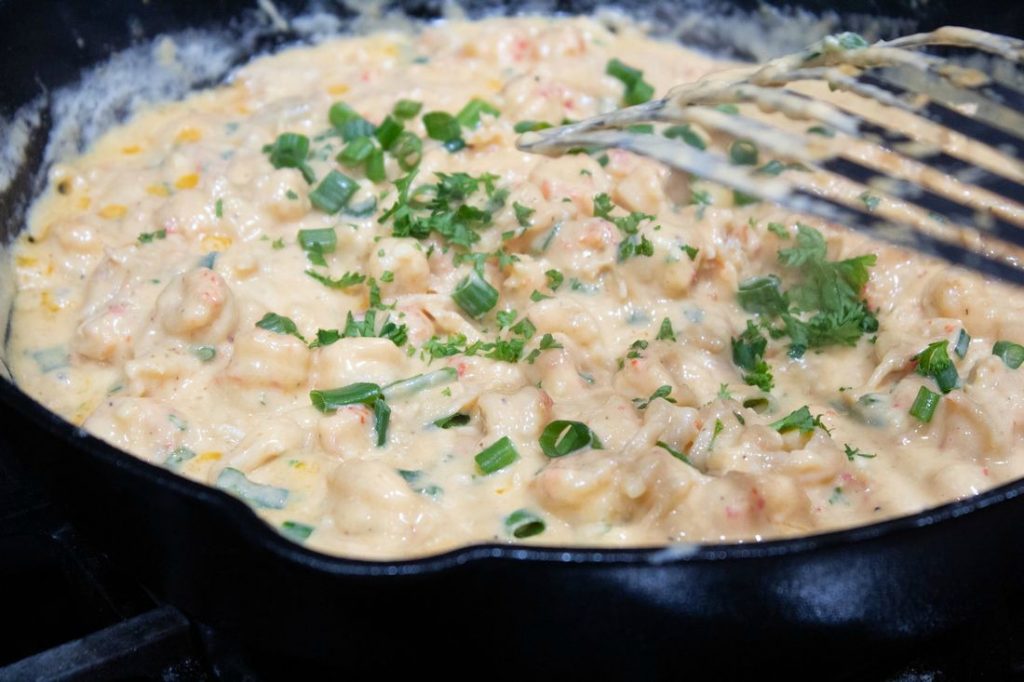 Fifth, we made a Crawfish Sauce in a cast iron skillet using crawfish tails we peeled and saved from a previous crawfish boil.
And, we added butter, whipping cream, minced garlic, green onions, and parsley.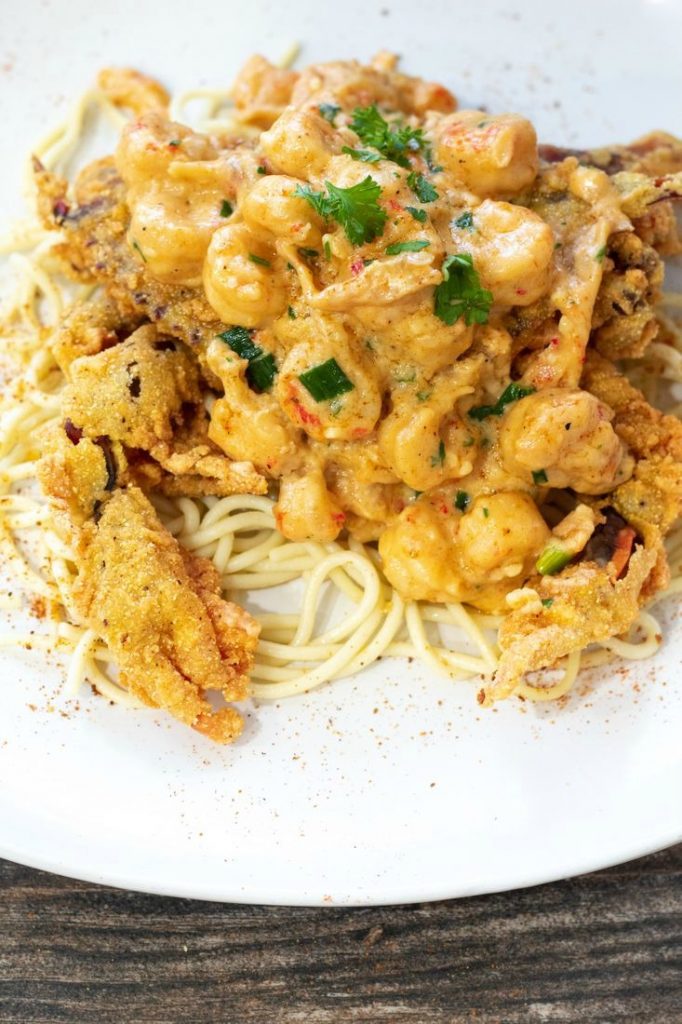 Plating the Fried Soft Shell Crabs With Crawfish Sauce
Last, we placed pasta on a plate then put a hot deep fried soft shell crab on top. And, spooned some of the crawfish sauce over the crab and pasta.
Additionally, we topped the crawfish sauce with parsley and a little bit of Slap Ya Mama.
But, you could use any cajun seasoning or Old Bay if you like. Doesn't this soft shell crab and crawfish recipe look delicious?
Just in case you're wondering how to eat a soft shell crab, you eat the entire fried soft shell crab!
Just like you eat any other fried seafood. Learn How to Clean Soft Shell Crabs Easily with my step by step tutorial.
more seafood recipes for you
Pin Me: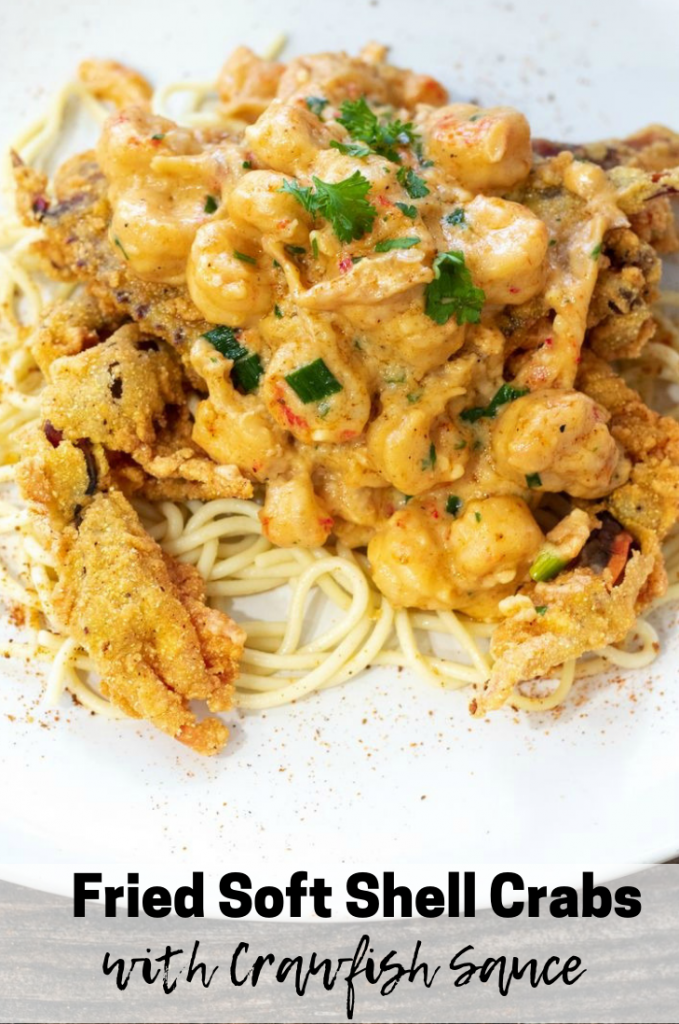 Check out my Louisiana Crab Boil recipe and my Crawfish Boil recipe.