Learn how to make authentic Louisiana Chicken and Andouille Sausage Gumbo! There's nothing better than a big bowl of Gumbo!
Especially when the weather is chilly and drab outside.This is my family's favorite Chicken and Sausage Andouille Gumbo recipe!
How about some Chicken and Andouille Sausage Gumbo? Packed with tons of flavor this Louisiana gumbo recipe will hit the spot.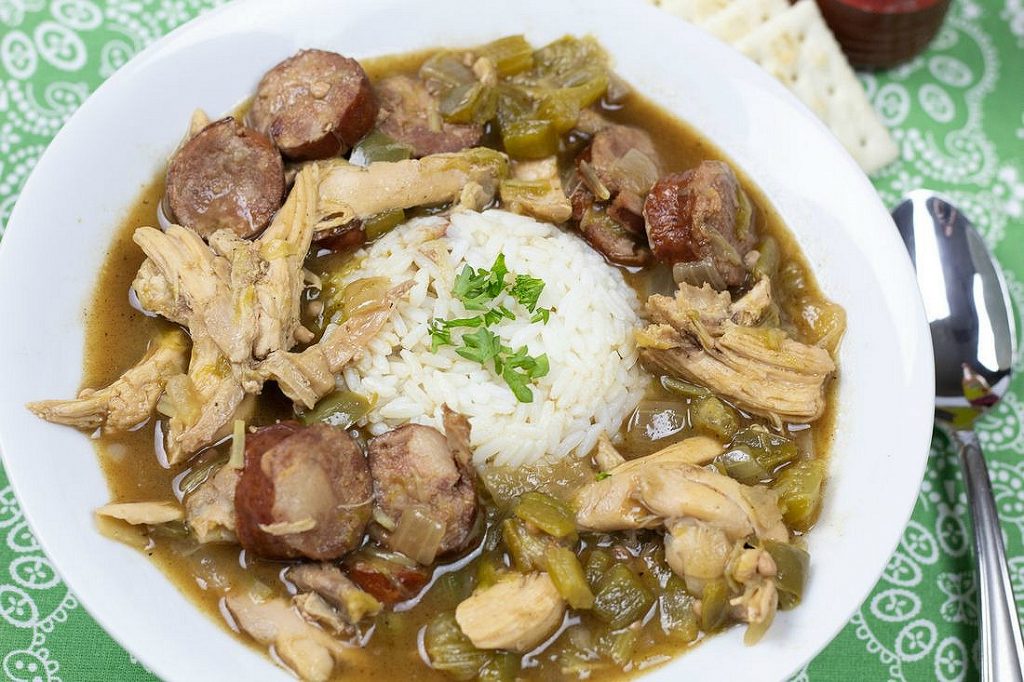 When I made this pot of gumbo, you can see I used a shallow bowl to show all the meat and veggies.
This is for a better visual experience. Usually, when I make a bowl of gumbo, it will have a lot of juice. Sometimes I add pickle juice to my bowl … LOL! Have you ever done that?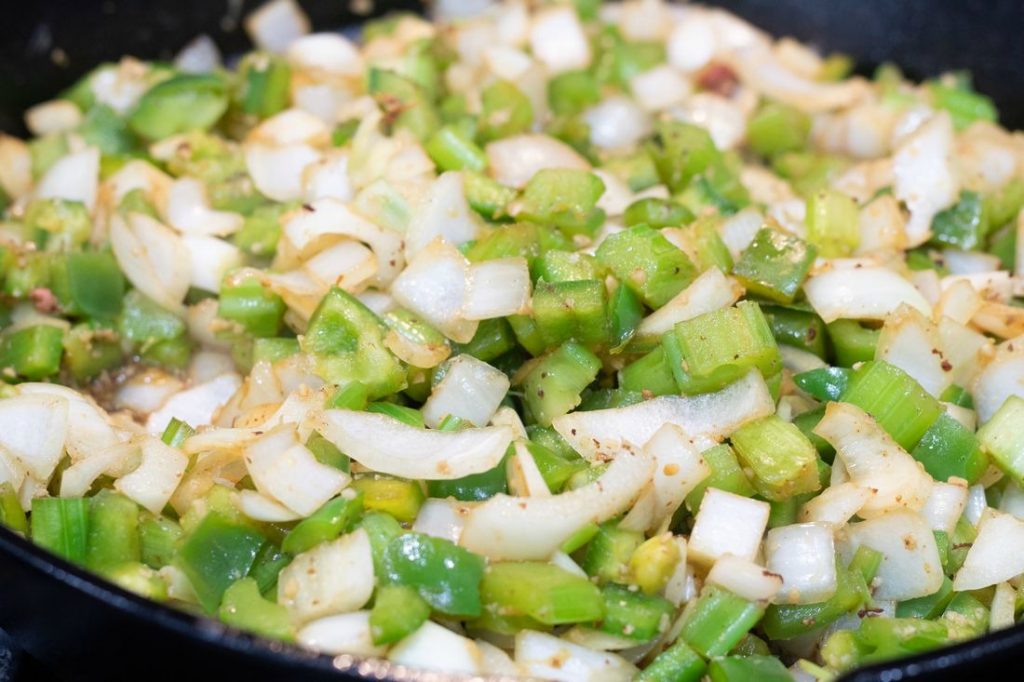 The Art of Gumbo
Cajun chefs use the Holy Trinity in their gumbo which is bell pepper, onion, and celery. This is key to an authentic gumbo recipe.
Additionally, I add garlic and bay leaves. I know some cajuns say they don't put garlic in their Gumbo but, I love garlic in everything.
Don't forget the gumbo filé powder! Some people use it on their Gumbo after it's plated. However, I put some in the Gumbo while it's cooking.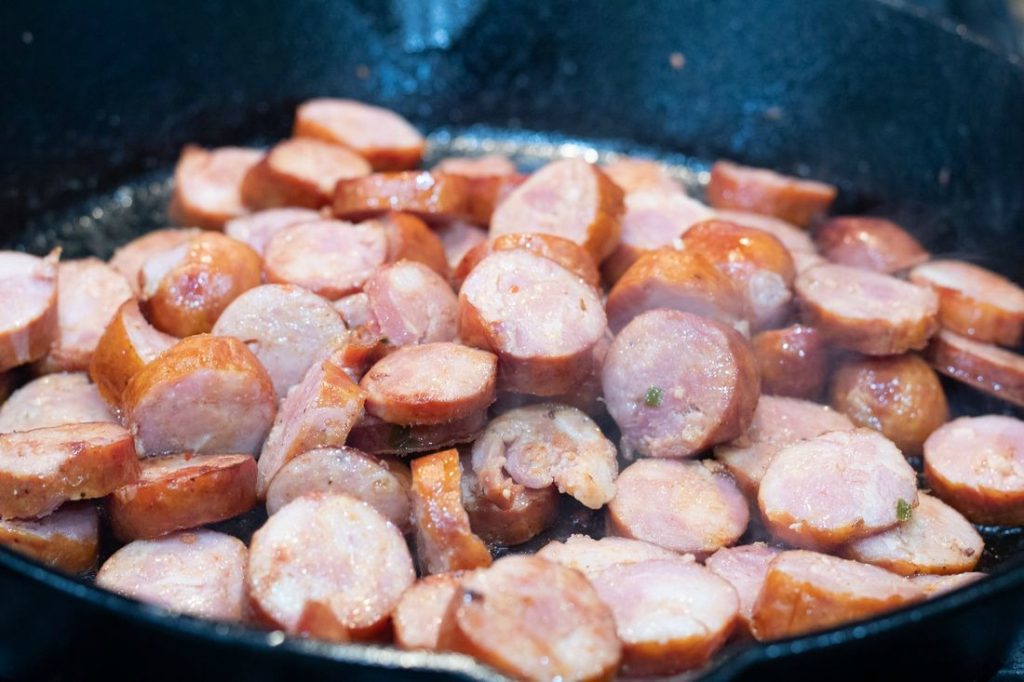 Furthermore, I shredded the chicken for my gumbo. However, when growing up my dad and maw-maw always used legs and thighs; and left them whole. My daddy even puts chicken gizzards in his gumbo.
Also, you could use leftover chicken from a store bought rotisserie chicken or chicken you picked from the bone from last night's dinner.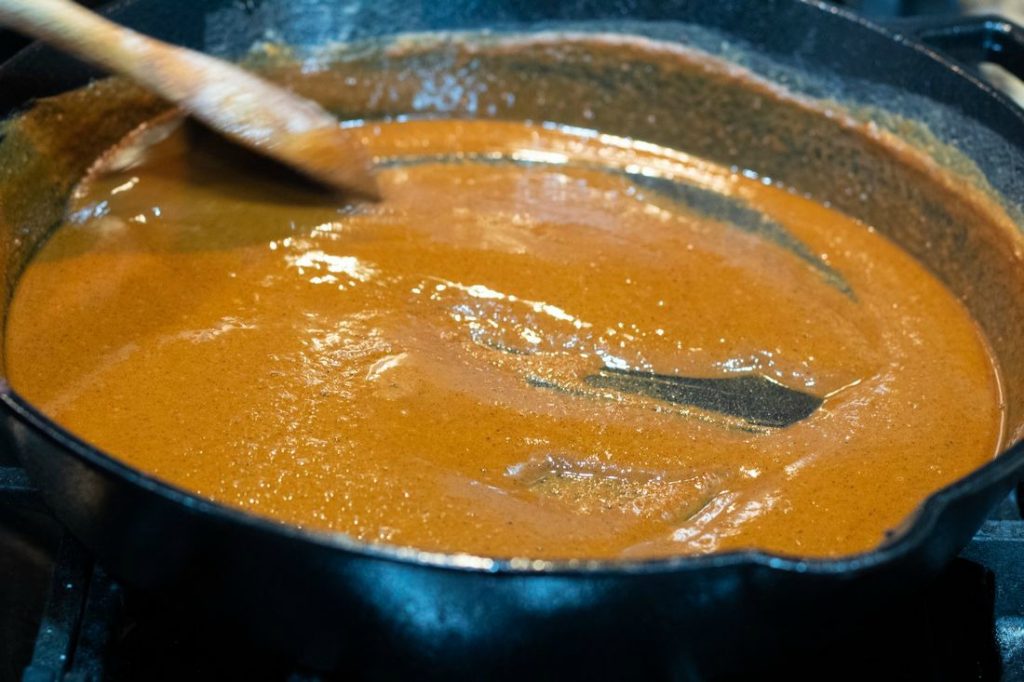 My grandmother always made a big pot of Gumbo. And, when she would go to the hen house we knew she would come back with a chicken for us to pluck and clean!
Then she would make that big ole pot of gumbo. This chicken gumbo with okra was always one of my favorite recipes.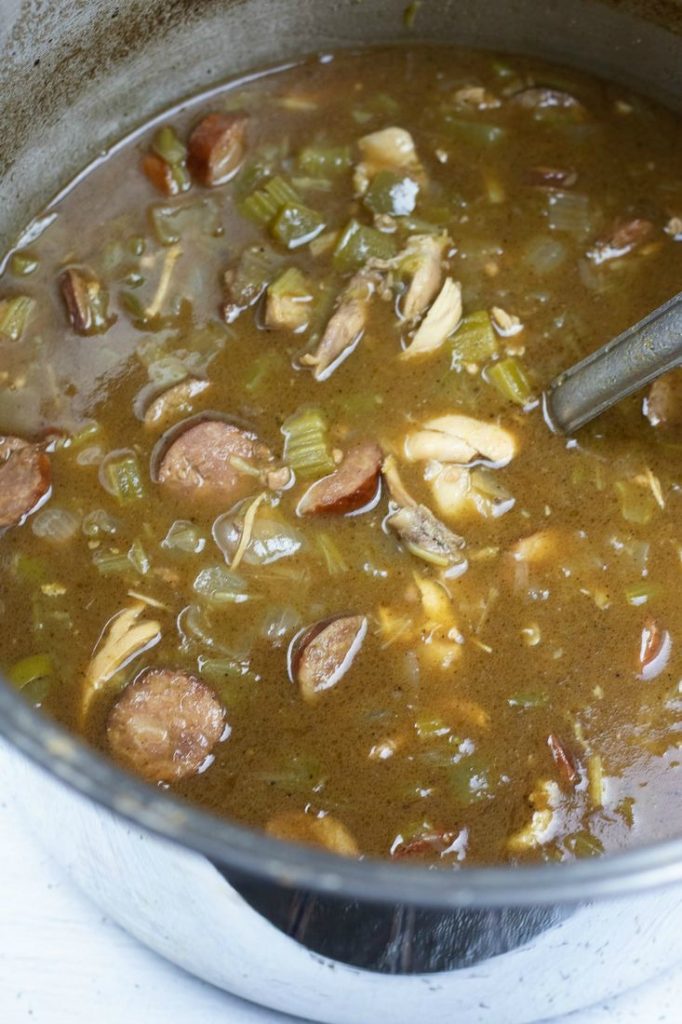 To this day we like to make this easy gumbo recipe to enjoy. We especially love making it when it is rainy and cold outside.
Gumbo is all about the roux. Get that right and you have the best bowl of gumbo.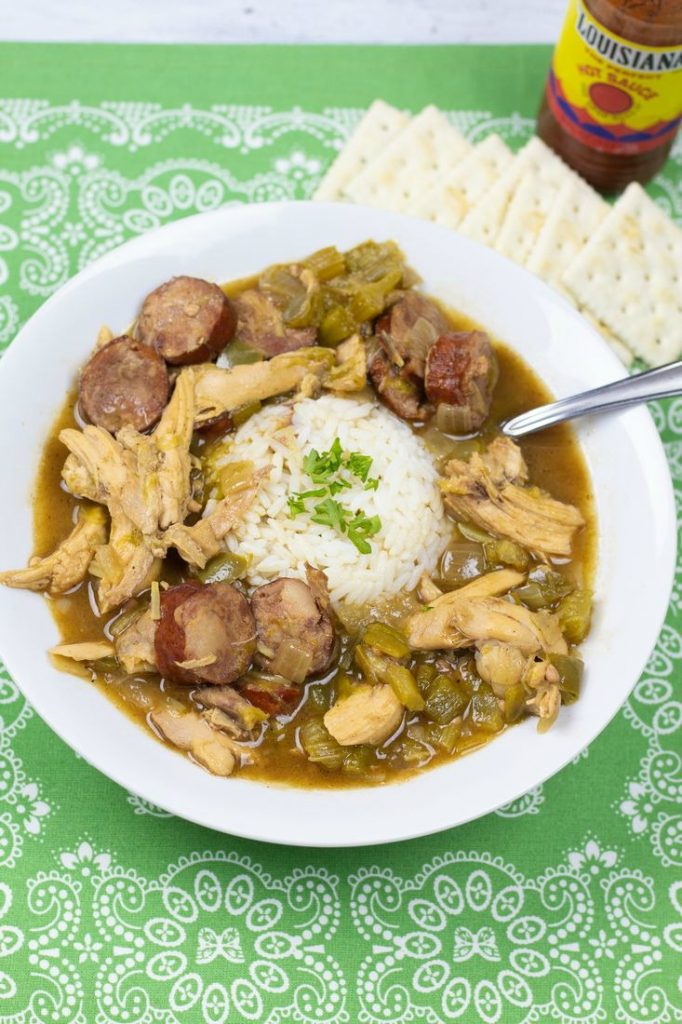 As you can see Louisiana Hot Sauce is a must to accompany this gumbo.
While there is plenty of different styles of gumbo out there we like the Chicken and Andouille Sausage Gumbo. The andouille sausage is a name sake to Louisiana!
You may Also like these cajun recipes
Pin Me: