This Louisiana Crab Boil Recipe is an easy and delicious family favorite crab boil recipe. If you ever wanted to have a Crab Boil but wasn't sure how to prepare and cook the Crabs.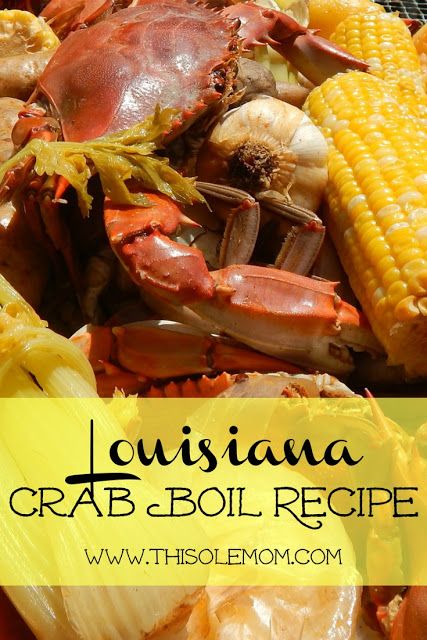 I am going to share my husband's Blue Crab Boil recipe. My husband has been boiling and cooking seafood since he was a young boy growing up on the Bayou in South Louisiana.
And, this recipe has become a family favorite. I am fortunate that my husband has taught me how to boil seafood the way he knows how.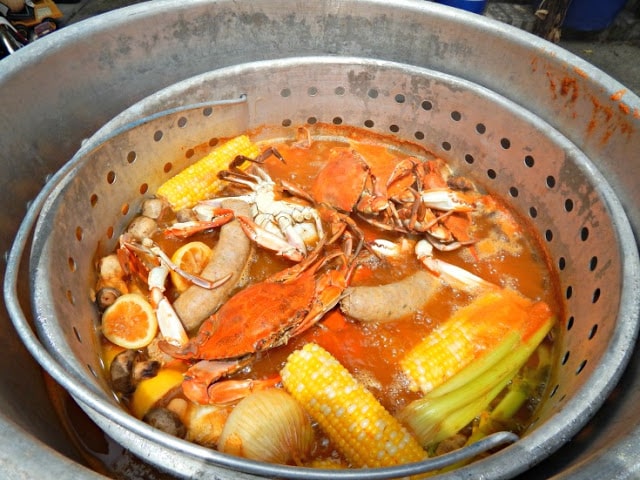 What is needed to make the Louisiana Crab Boil Recipe?
The first thing you will need is a boiling pot and a propane burner. We use a 160 Qt. Aluminium pot with a strainer basket.
You can use a 90 Qt. Pot or bigger for this recipe.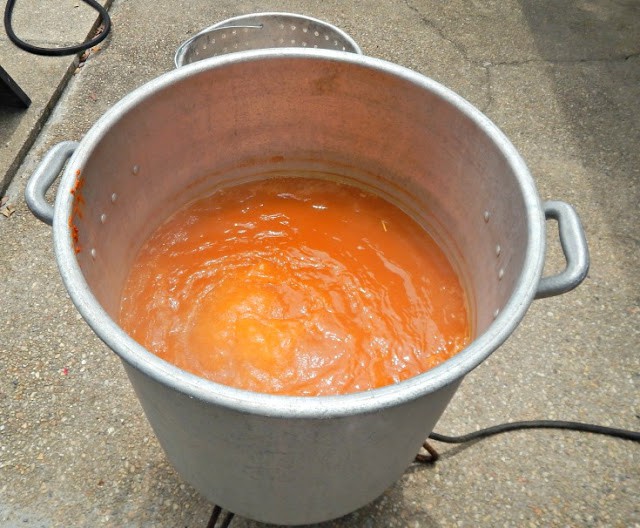 Louisiana Crab Boil Ingredients
These are the ingredients we used for our Louisiana Crab Boil.
Mushrooms
Corn on the Cob
Onions
Lemons
Whole Garlic
Small Red Potatoes (Try to buy potatoes in the netted bag. You can throw the entire bag in the boil.)
Lemon Juice
Celery
4 Dozen Blue Crabs (fresh & live)
Bag Louisiana Crawfish & Crab Boil (powder)
Louisiana Liquid Crab Boil
What crab boil seasoning is best to use?
We personally prefer Louisiana Crab Boil seasoning for our crab boils, but you can use your favorite seasoning.
Louisiana Crab Boil just happens to be our favorite Crab Boil mix we use.
There's many great crab boil seasonings on the market like Zatarain's or Slap Ya Momma.
Where to buy Louisiana Crab Boil
You can buy Louisiana Crab Boil Mix from Walmart, Target, Rouse's, Winn-Dixie, HEB, and online at Amazon. Also check out your local seafood markets too.
While we get all the ingredients ready we ice our blue crabs. This is a must so they don't lose their claws.
Did you know blue crabs drop their claws as a mechanism to protect themselves, this is known as autotomy.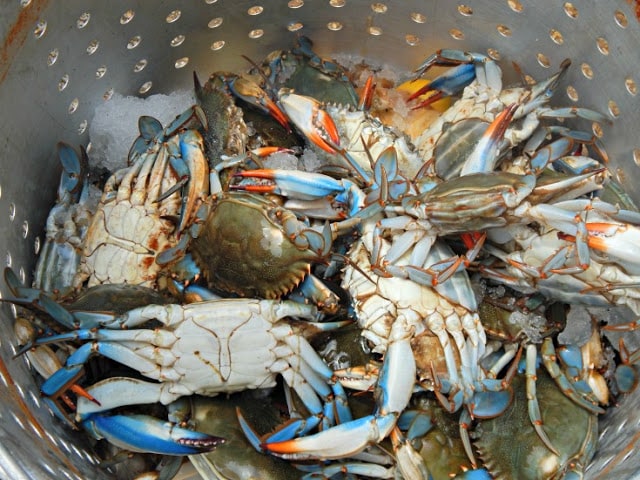 Please be careful when working around open flames and hot water!
Next, it's time for your crabs to go in the pot along with the vegetables.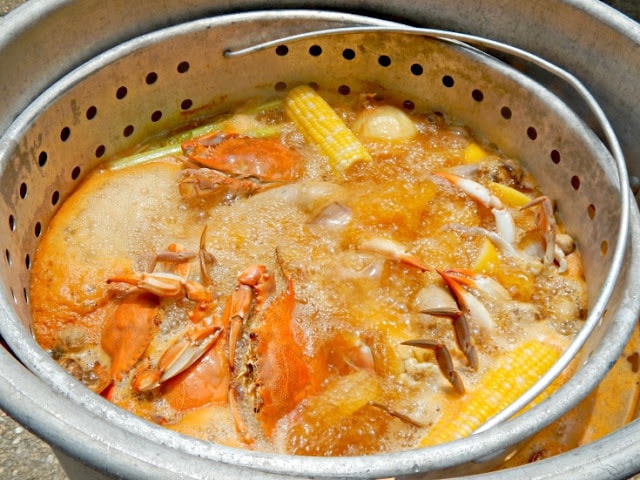 Who doesn't love a crab boil! If you haven't tried it then it should be a must on your list.
Check out my DIY Homemade Seafood Cooling and Holding Rack.
We made the seafood rack to use for our seafood boils or like some people call them Low-Country Boils.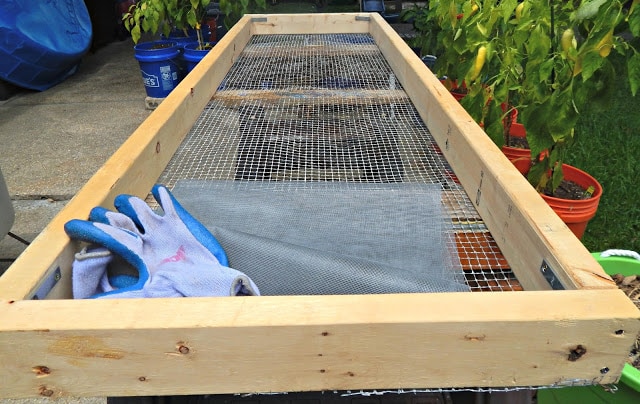 What can you add to the Louisiana Crab Boil Recipe?
You can add many different ingredients to your crab boil such as:
Artichokes
Sausage
Hot Dogs
Cauliflower
Andouilles
Bell Peppers
Pineapples
Corn
Mushrooms
Small Red Potatoes
Lemons
Whole Garlic
Onions
Oranges
Also, once you have your crabs on a tray you could sprinkle on a bit of Old Bay or Cajun Seasoning on top of them if you like.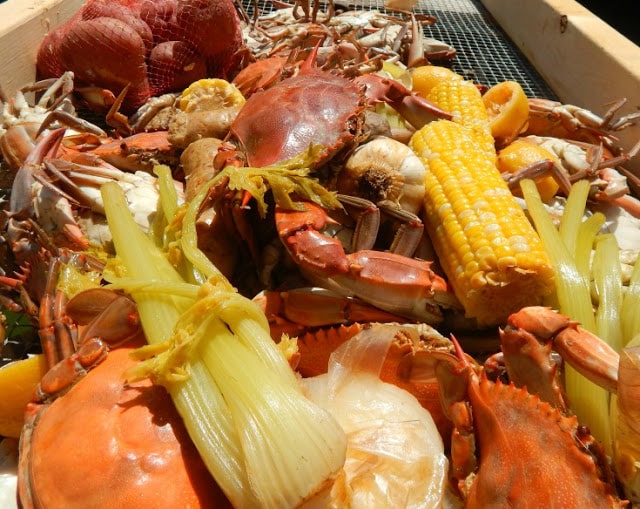 Do you have a favorite seafood recipe? Share it in the comments below.
We hope you enjoy our Louisiana Cajun crab boil recipe or should I say our New Orleans crab boil since I'm from New Orleans.
Honestly, whatever you call it we think our Crab Boil is the BEST!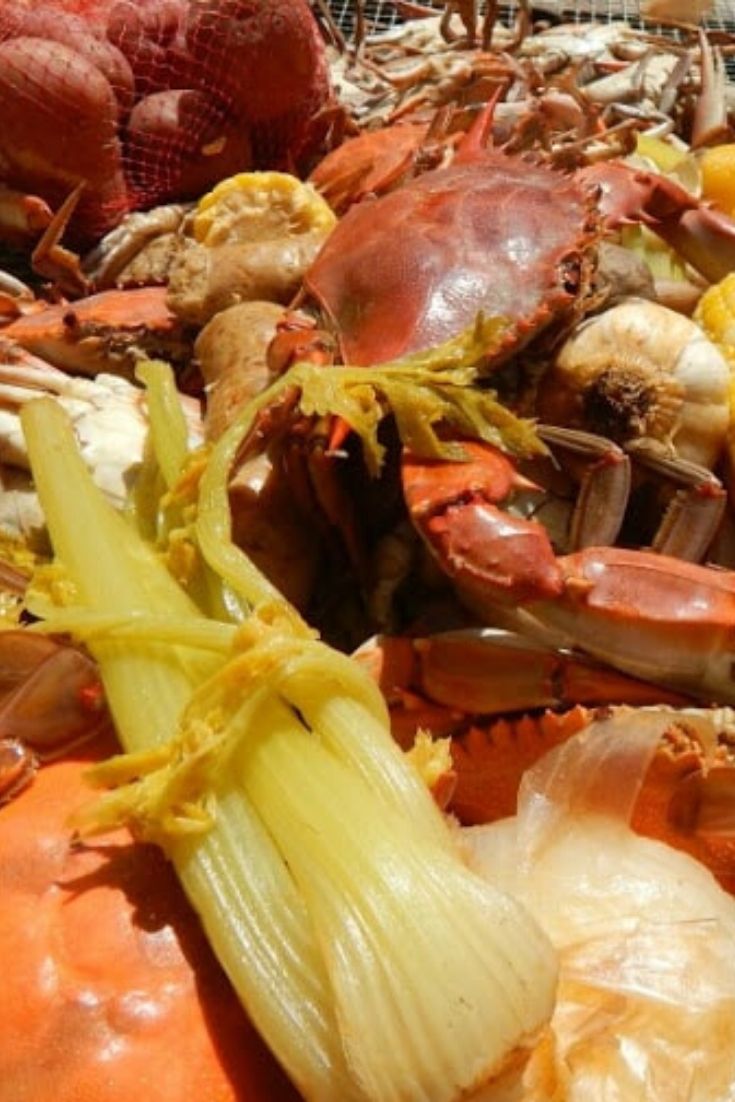 Here's a few more recipes you might want to check out like my Louisiana Crawfish Boil recipe. We think you'll love our crawfish boil.
And, my other Louisiana Seafood Boil recipe and all my seafood recipes.
Maybe next time I'll make a Louisiana Seafood Boil in a Bag recipe. Now doesn't that sound good?!
more crab recipes
Crab Printable
You can download and print out this FREE funny printable on cardstock.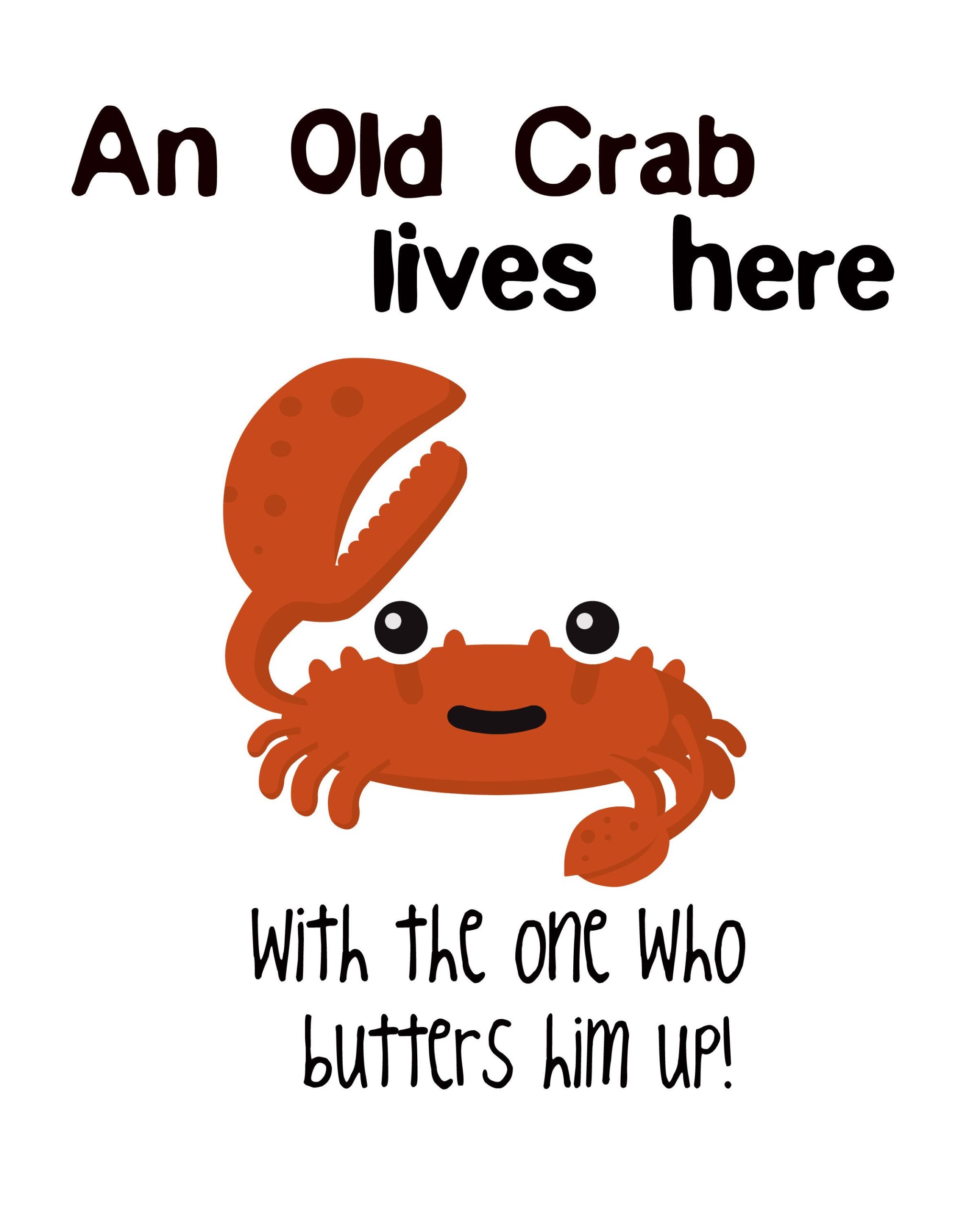 PIN ME: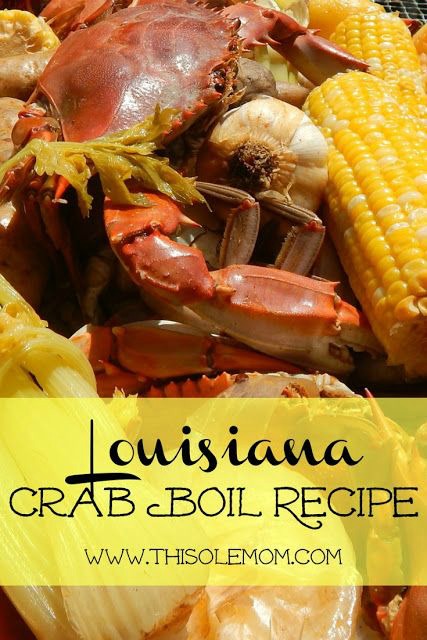 This post was updated 10/14/2020