These crispy Crab Balls are stuffed full of crab meat and fried to a golden brown perfection.
The little round balls of goodness make the perfect finger food and the best crab appetizer, even for the ULTIMATE Crab lover!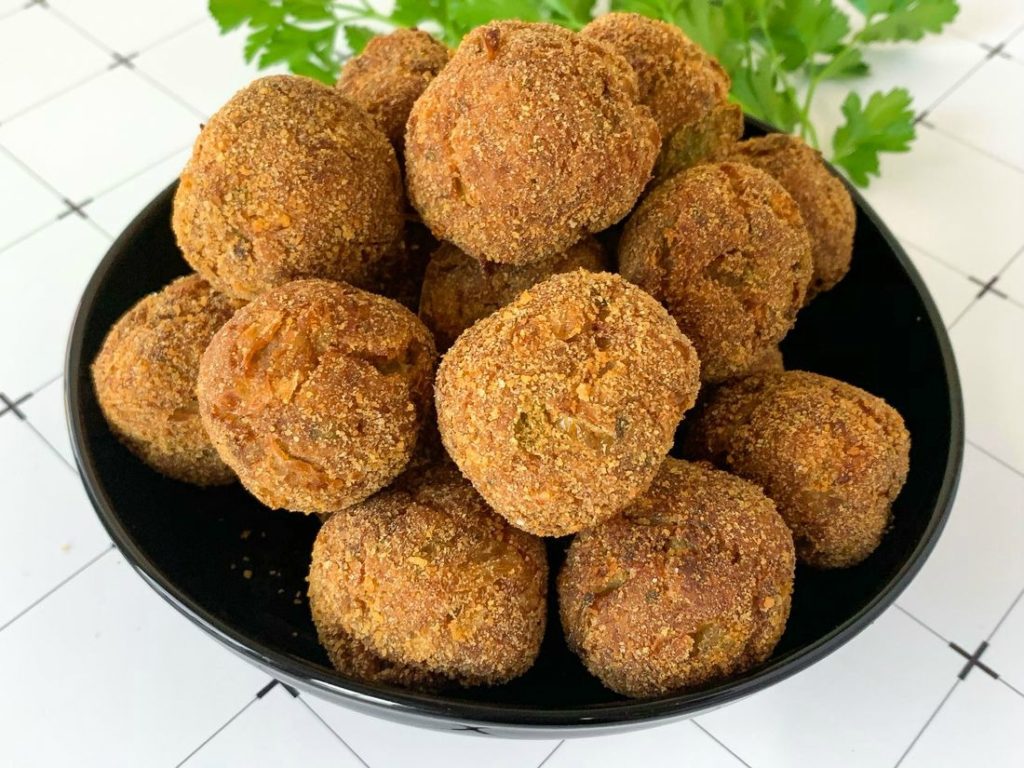 So if you love crabs, then you'll love this recipe for these AMAZING tasting Cajun crab balls.
It's my husband's original recipe that he concocted over 20 years ago.
Initially, he made the crab recipe to use for stuffed crabs But, I had a brilliant idea to make fried crab balls!
It's like eating mini stuffed crabs but rolled up in a yummy ball.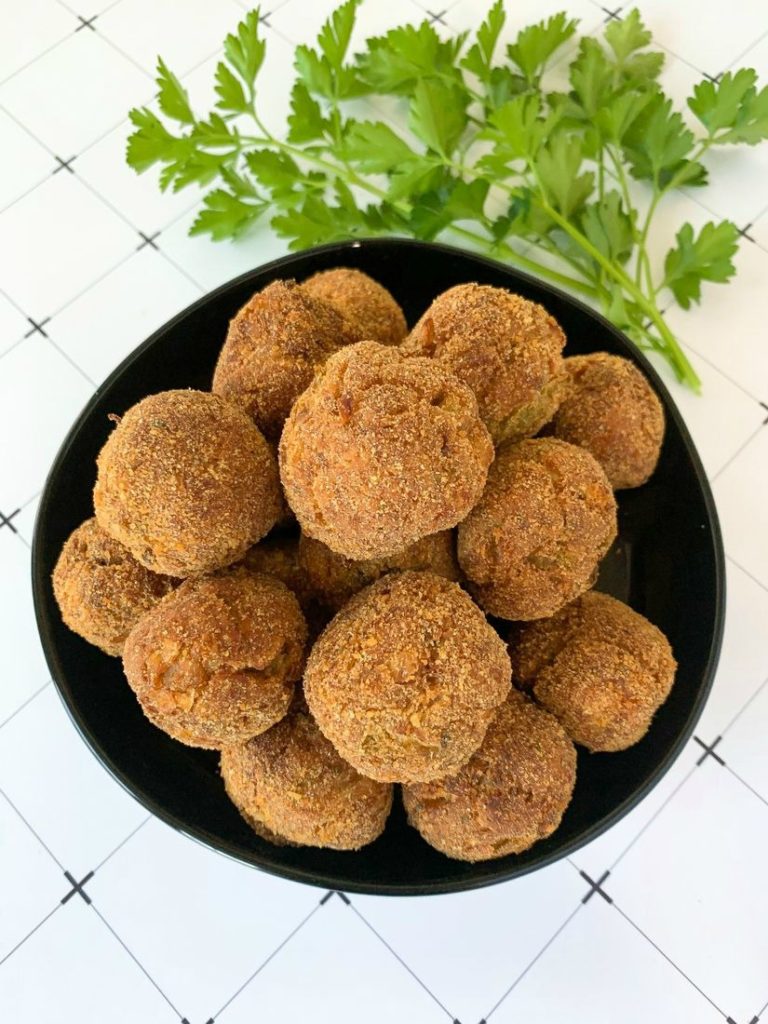 Of course, my family loves this seafood recipe. It's so good dipped in a sauce like shrimp cocktail, boom boom sauce, remoulade sauce, or even buffalo sauce.
Our crab ball recipe uses freshly cooked claw meat, and you could even use lump crab meat instead.
We choose crab claw meat because we like the taste better.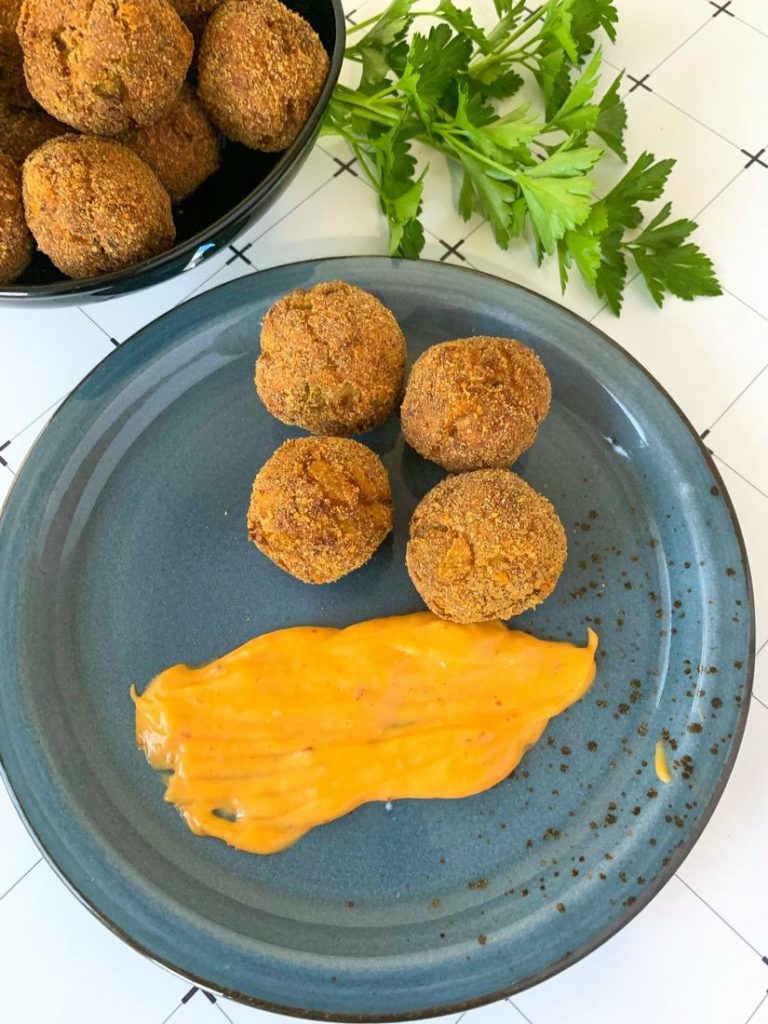 Additionally, my kid loves this recipe. He calls it the breaded crab claw recipe. LOL!
We say you could call it whatever you want too. The fried balls remind me of fried crab meatballs.
Heck! This mouth-watering fried recipe is the perfect snack with crab meat.
It's such an easy crab recipe to serve as an appetizer at parties, crawfish boils, crab boils, seafood boils, or any gathering.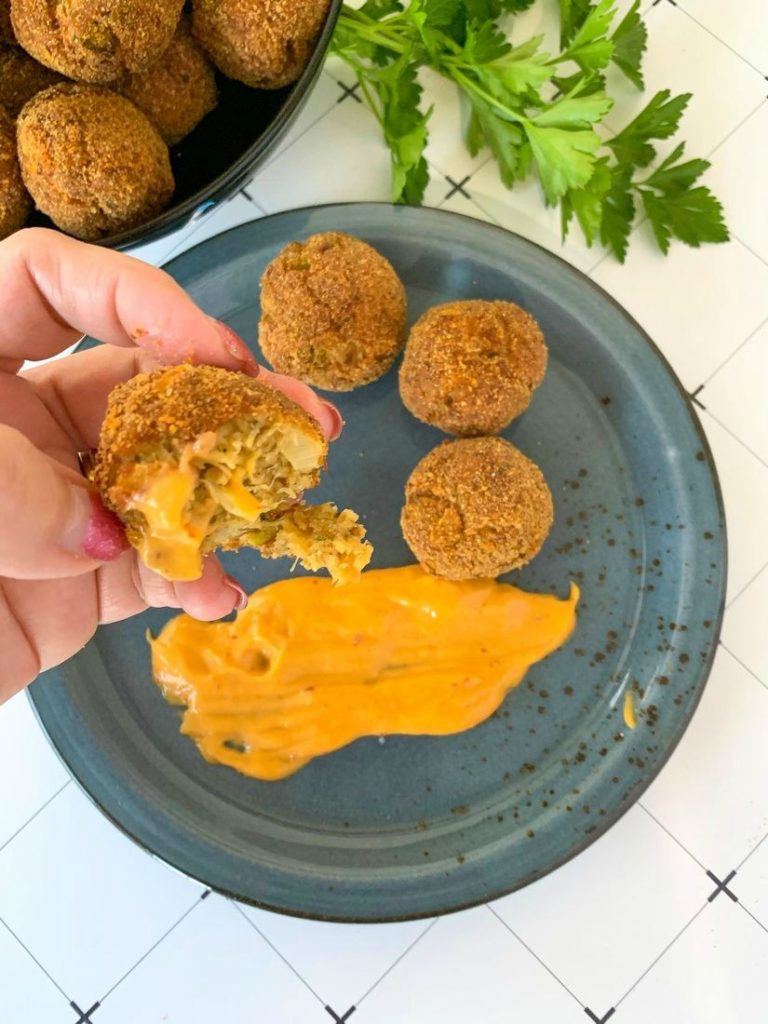 what to serve with crab balls
You can serve homemade creamy coleslaw , Cajun boiled red potatoes, french fries, a salad, or serve it with brown gravy and rice.
Crab Balls and gravy is so delicious. You could make a brown gravy and serve the round balls over rice covered in brown gravy…. YUM!
Also, you could even serve the Crab Balls recipe with my Instant Pot Cajun Corn on the Cob or my Instant Pot Mac and Cheese.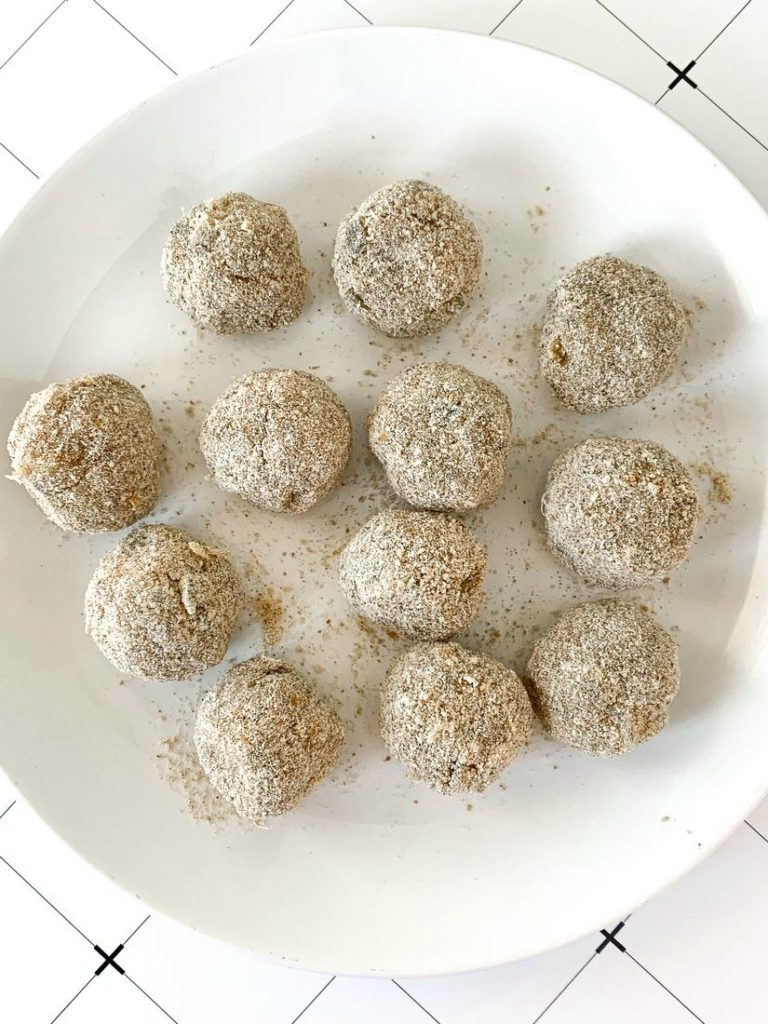 What's in the Crab Balls
Crab Claw Meat
Butter
Italian Bread Crumbs
Plain Bread Crumbs
Eggs
Onions
Garlic
Bell Peppers
Cajun Seasoning
Salt, Pepper, etc.
However, you choose to serve these Crab Balls they will be perfect for any seafood lover.
Heck, you might even like my recipe for Shrimp Balls and my Crawfish Balls recipe.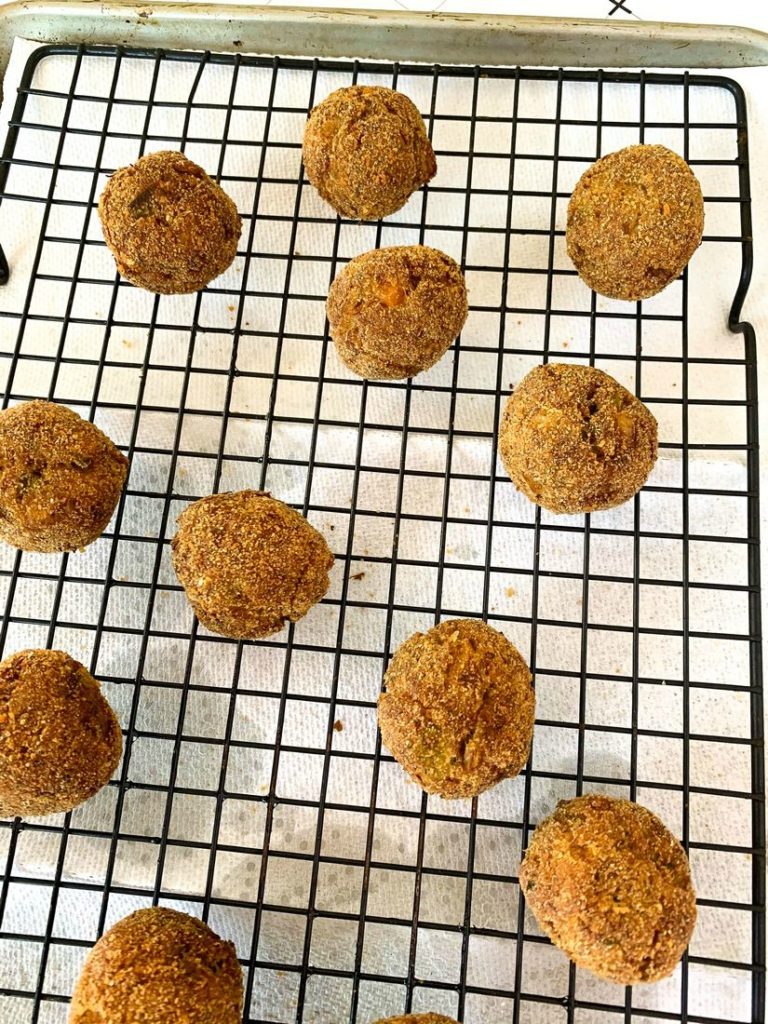 Plus this recipe is the perfect excuse to have a crab boil. Here's my recipe for Louisiana Crab Boil.
That way you can eat the meat from the crabs and the claws.
Then save the other half of the meat from the boiled crabs and crab claws to pick for recipes like this one!
We hope your family enjoys this AWESOME New Orleans inspired Cajun recipe.
Do you have a favorite recipe using crabs? Share it below in the comments with us.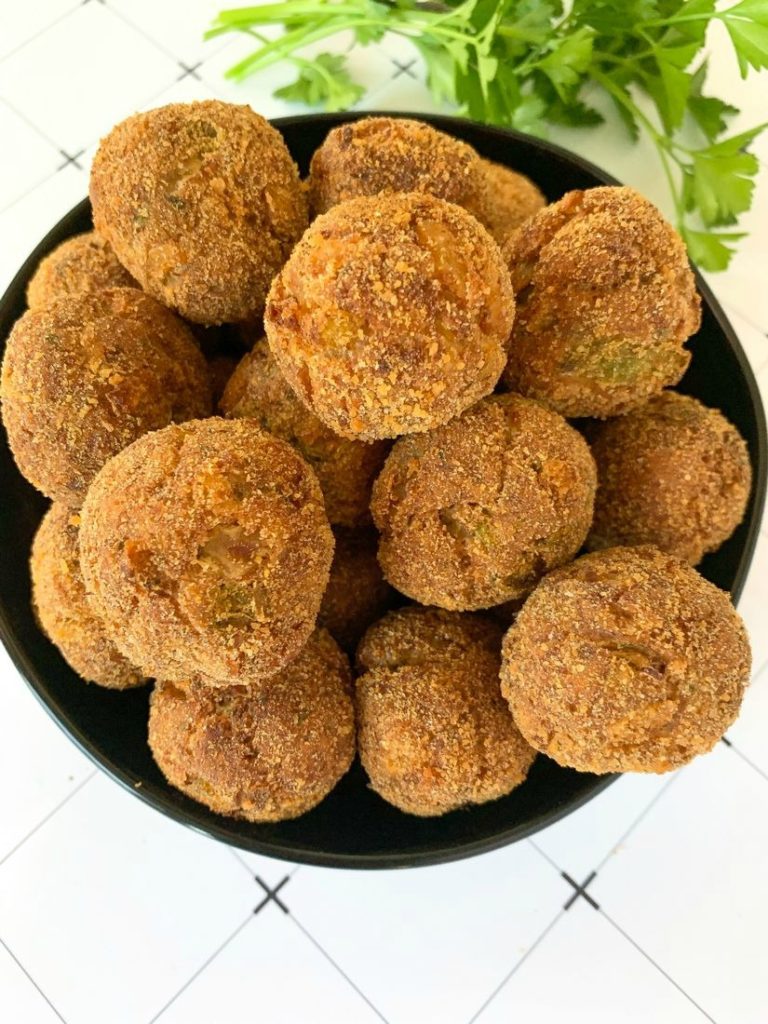 More Crab Recipes you may like:
More Seafood Recipes You May Like:
pin Crab Balls