These Crawfish Omelette Egg Cups are a great way to start the day off with a protein-filled breakfast. They're also easy to make and perfect to grab and go for busy mornings!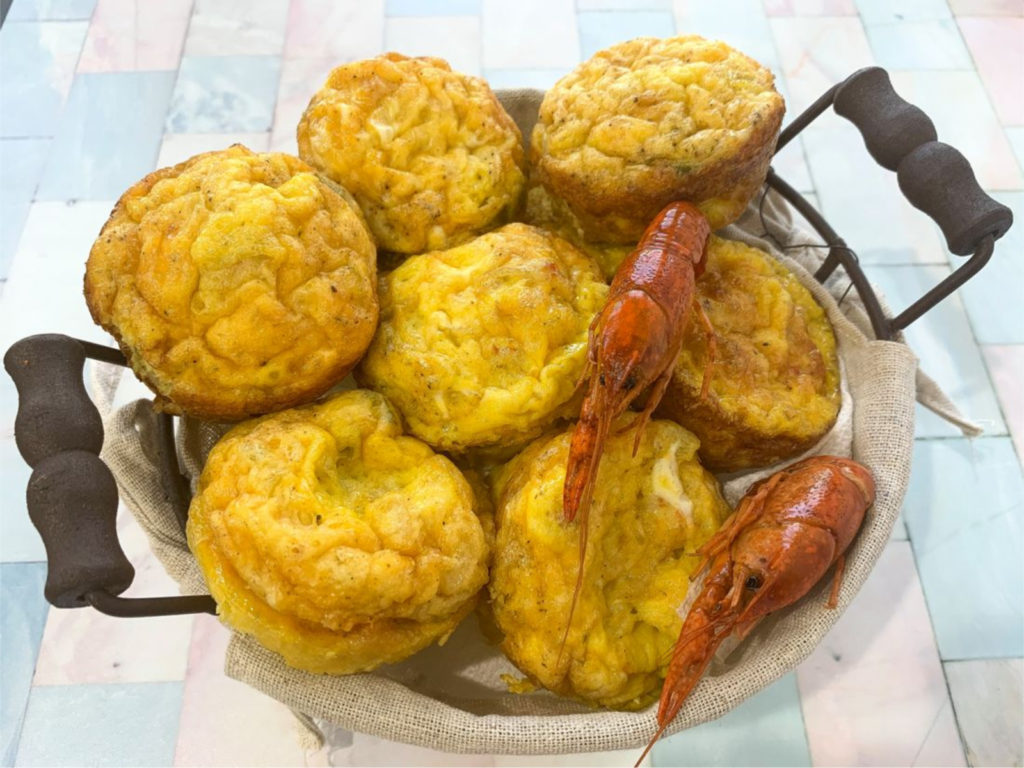 Each egg cup is chock full of crawfish, eggs, cheese, seasoning, and tender veggies.
Additionally, the bite sized omelettes are baked in a muffin pan in the oven.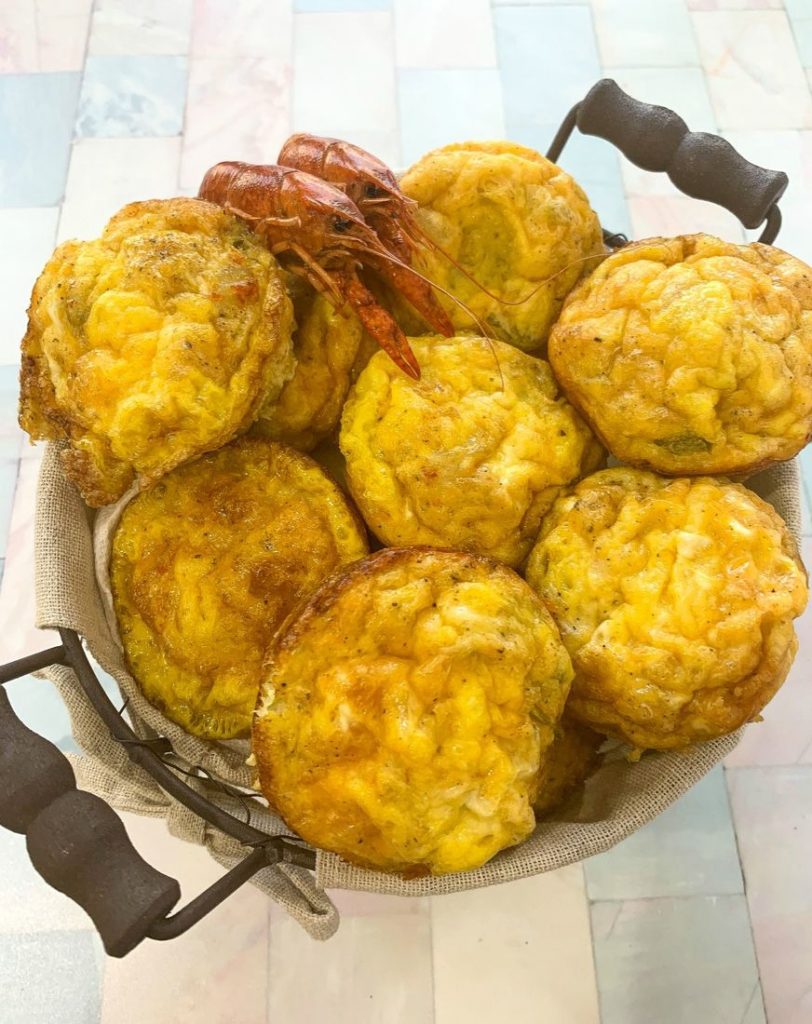 This breakfast recipe is perfect for those that love crawfish.
If you boil crawfish and have some leftovers, you'll need to peel about 2 cups of the tail meat.
I promise you'll love this crawfish recipe. It's perfect for serving any day of the week with a fruit salad.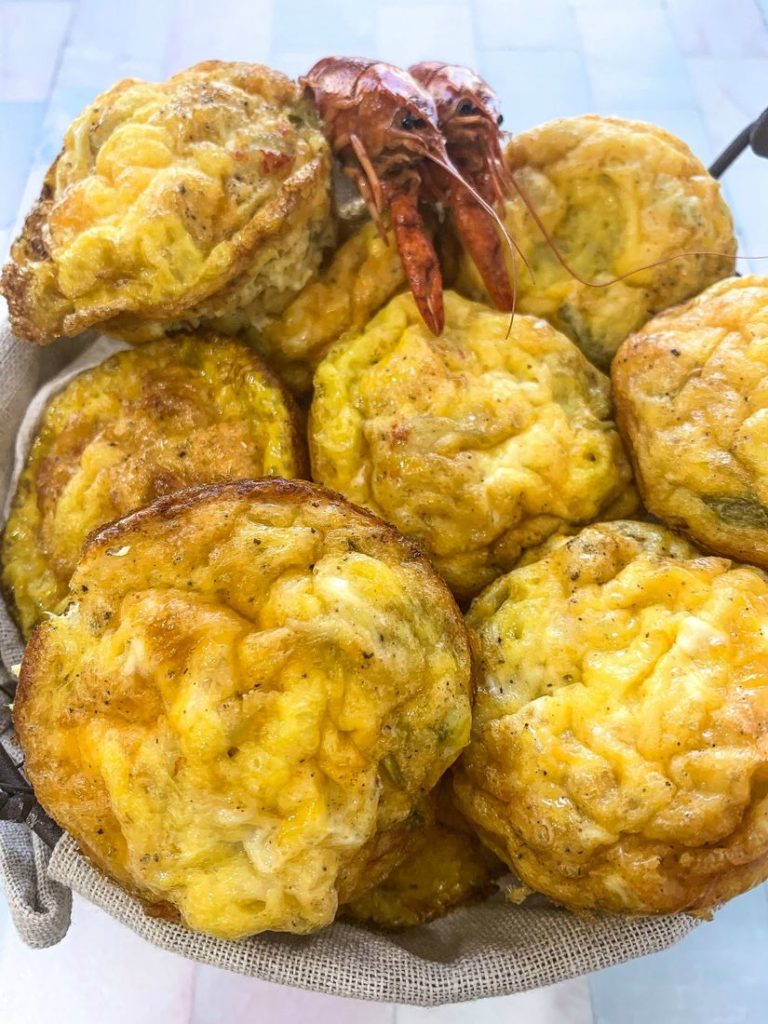 Additionally, the crawfish egg bites are great for breakfast or brunch during the Lenten season.
You may want to serve these mouth-watering egg bites for a Valentine's Day brunch or even for a bridal shower brunch, too.
Heck! They would even be perfect to serve for Easter breakfast or brunch!
Can you freeze the Crawfish Omelette Egg Cups?
Yes, the crawfish egg cups can be frozen for up to 3 months.
Store them individually or freeze them all together with wax paper between each one, placed in an airtight container or freezer Ziploc bag.
Also, the omelette bites or omelet bites can keep in the fridge in an airtight container for up to 3-4 days.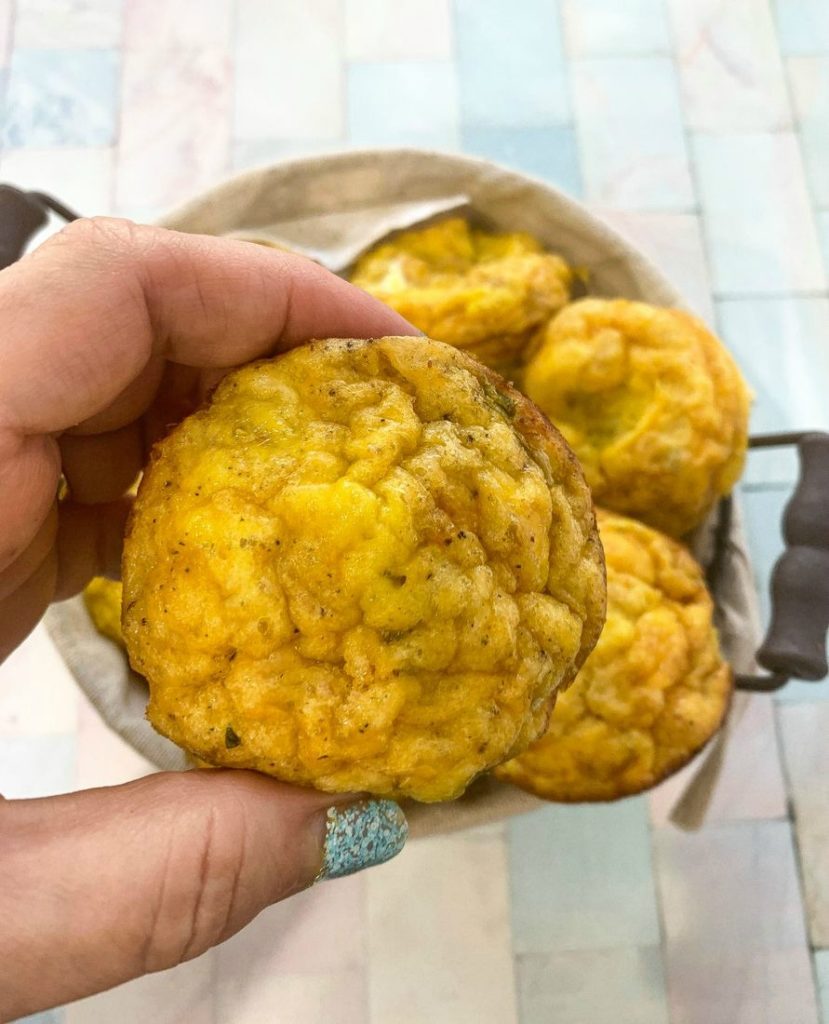 Is the crawfish Keto-friendly?
Yes, the crawfish is keto-friendly. Which makes this breakfast recipe is excellent for those on a keto-friendly diet.
The crawfish, also known as crayfish, mud mugs, and crawdads are an excellent substitution for chicken and red meat.
WHAT'S in the Crawfish Omelette Egg Cups
Eggs
Shredded Cheese (Mexican Blend)
Peeled Crawfish Tails
Butter
Onions
Green Bell Peppers
Celery
Parsley
Salt
Pepper
Garlic Powder
Cajun Seasoning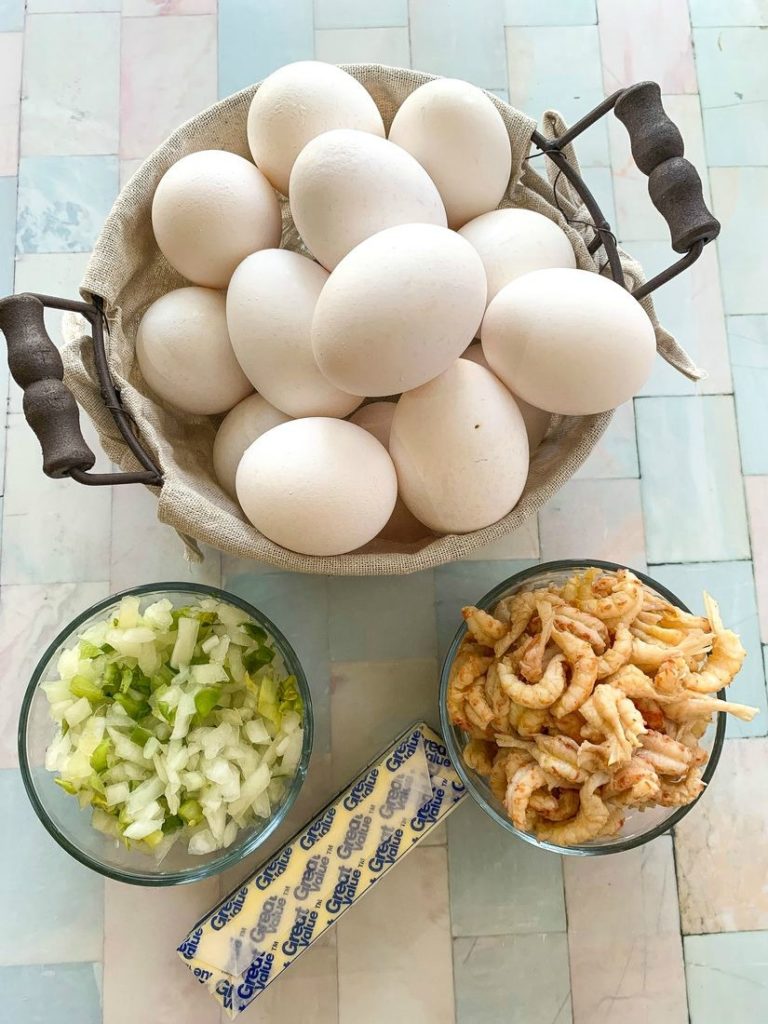 How to make the Crawfish Omelette Egg cups
First preheat oven to 375 degrees. Next, spray 12-cup muffin pan with cooking spray.
Second, in a skillet, melt two tablespoons of butter on medium heat. Then add your cut-up veggies. Saute the vegetables until tender and translucent.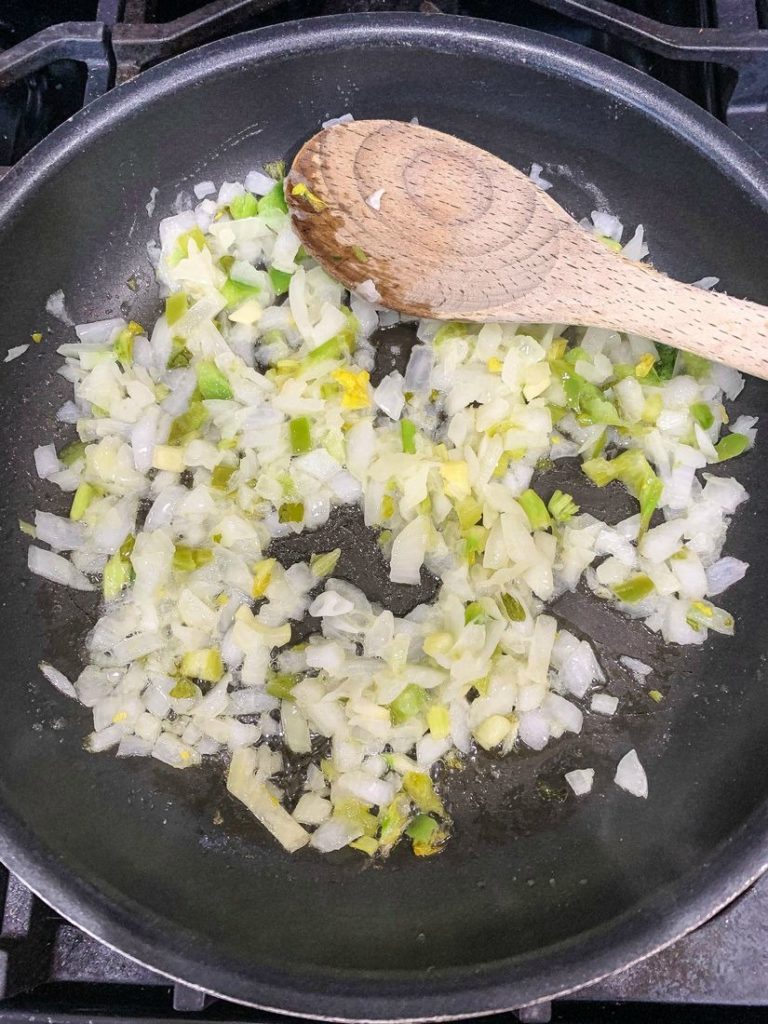 Third, lower the heat to low and add the crawfish. Stir the veggies and crawfish together.
Cook for 1 minute. Then set skillet with crawfish and veggies aside.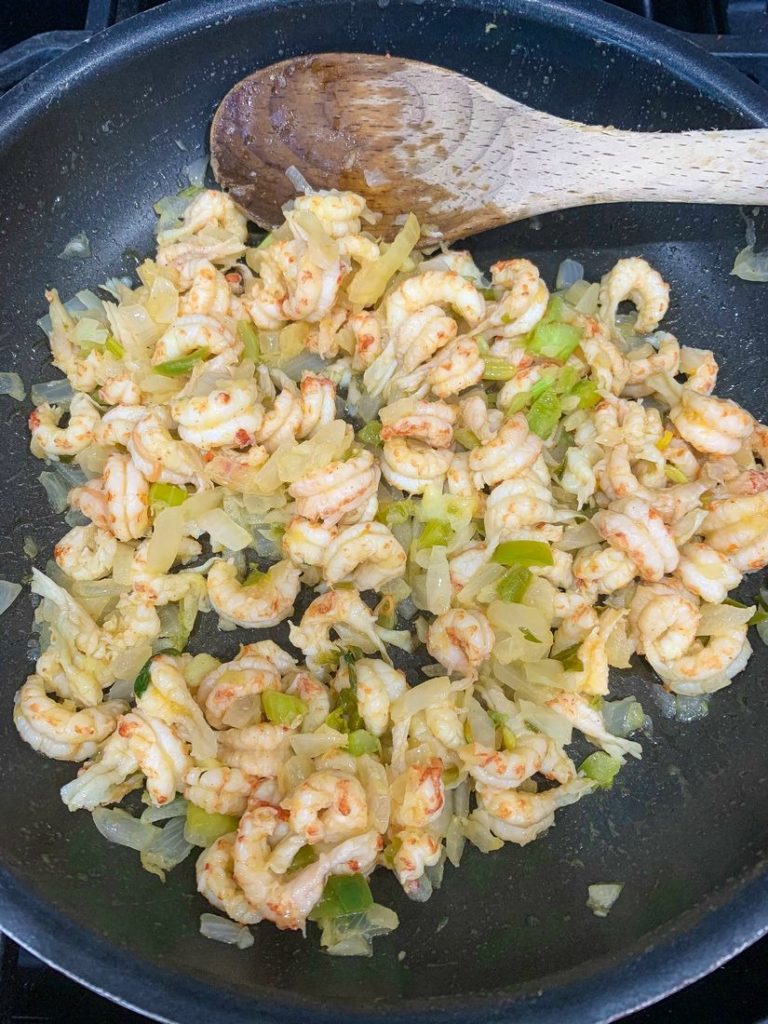 Fourth, in a large mixing bowl whisk together the eggs and seasoning. Set aside.
Fifth, using a teaspoon scoop some of the crawfish and vegetable mixture into each muffin cup.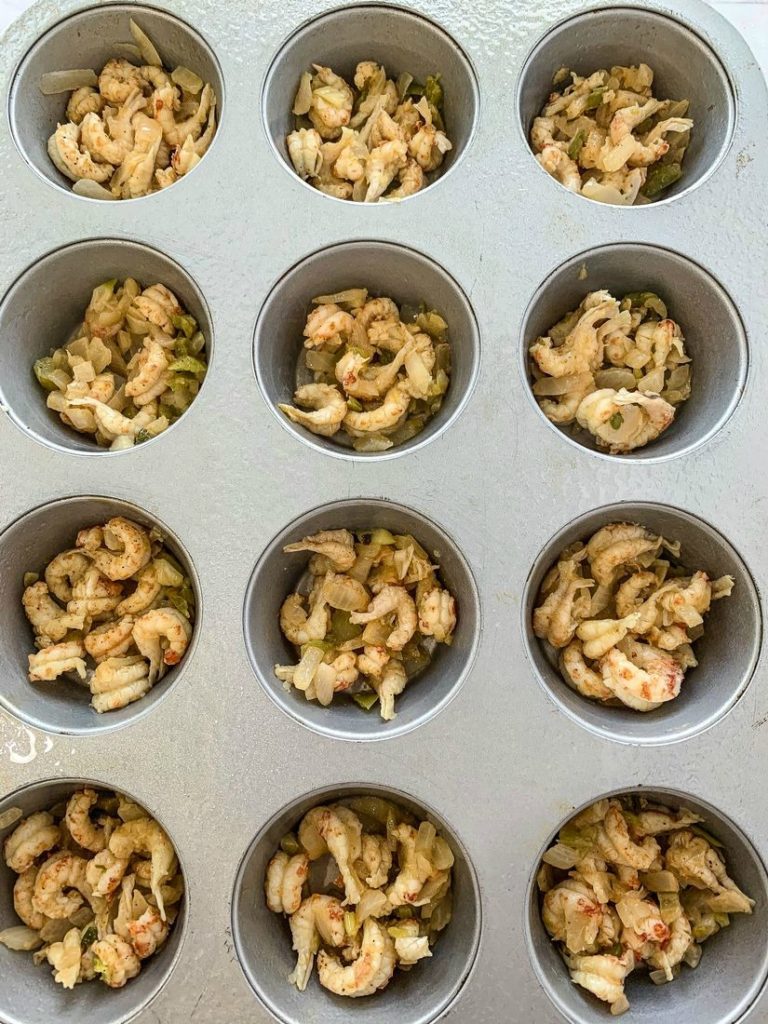 Sixth, scoop a teaspoon of shredded cheese evenly over the crawfish in each of the 12-muffin cups.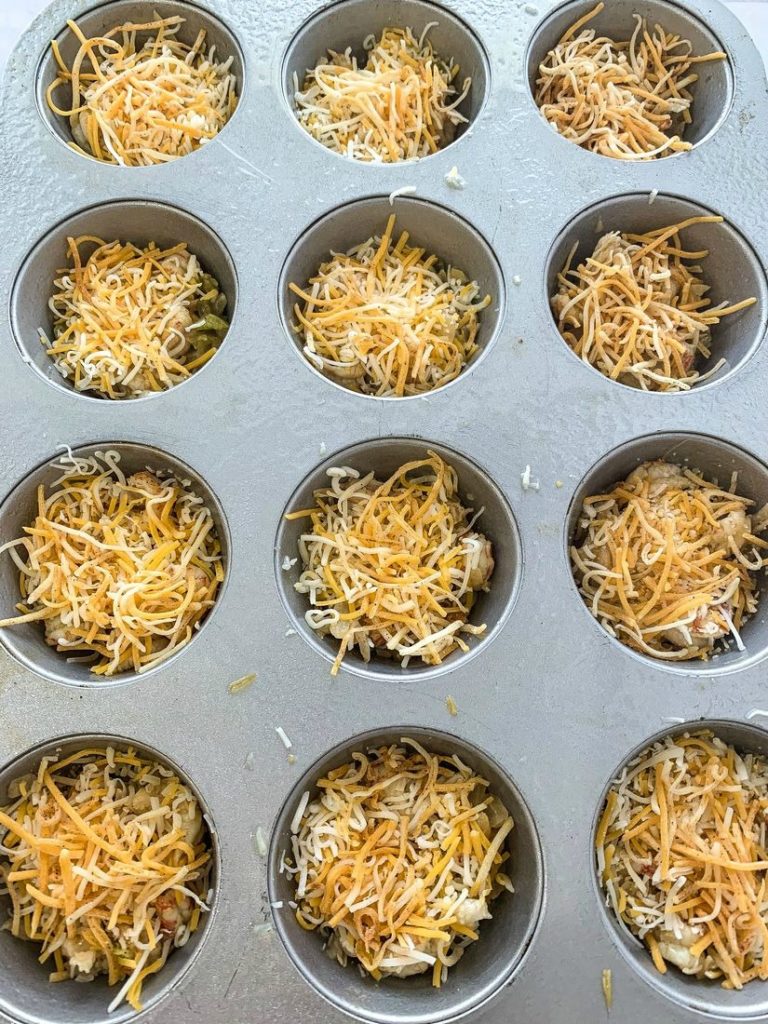 Seventh, pour the egg mixture into a large measuring cup (at least a 4 cup).
Using the measuring cup divide egg mixture among the prepared muffin pan.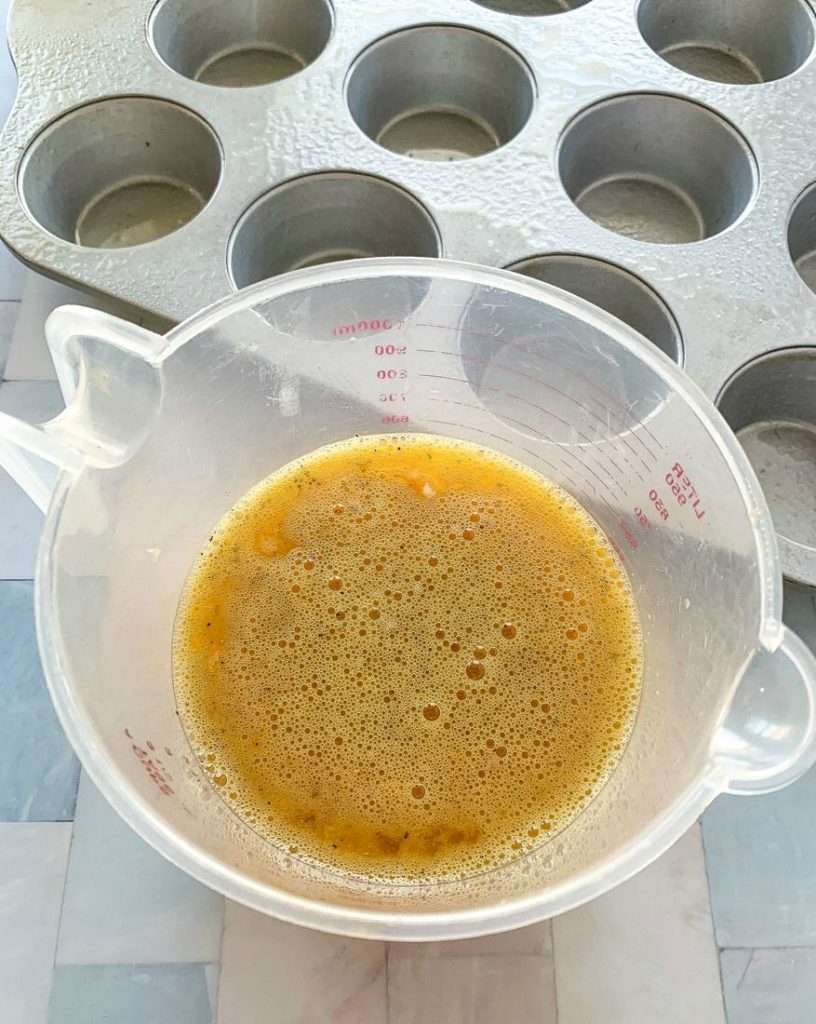 Fill each of the 12-muffin cups making sure the mixture doesn't go over the top. See my photo below. Then stir the mixture with a fork.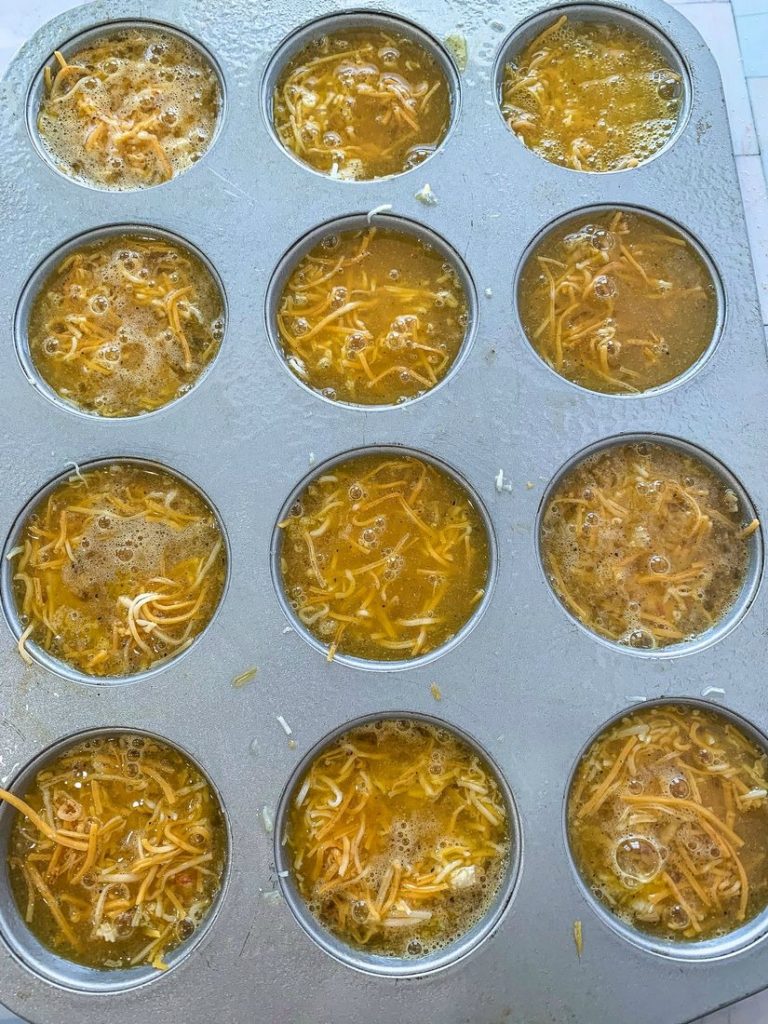 Last, bake the egg cups for 20-22 minutes until the eggs are set and turning golden brown around the edges.
Remove the crawfish egg bites from the oven and let cool.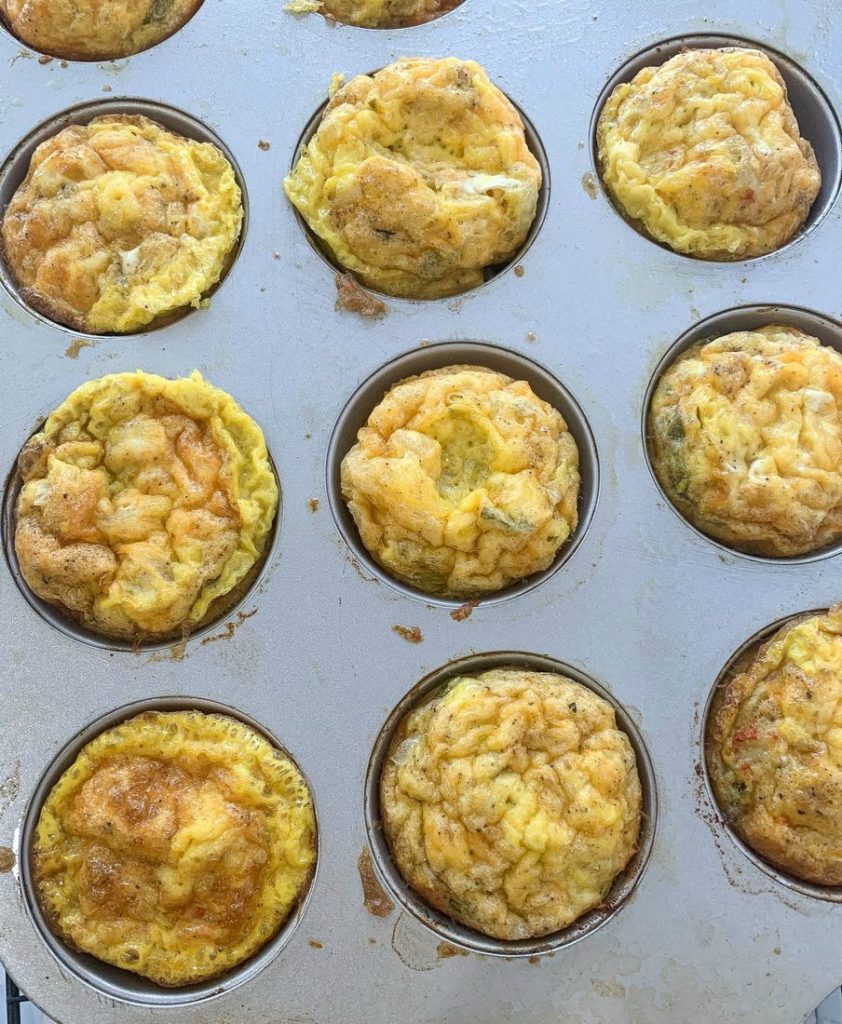 Use a knife to go around the edges of each muffin cup to make removing the egg bites easier. Serve the omelet egg cups while warm!
Don't the cheesy crawfish egg muffins look AMAZING? They're so tasty!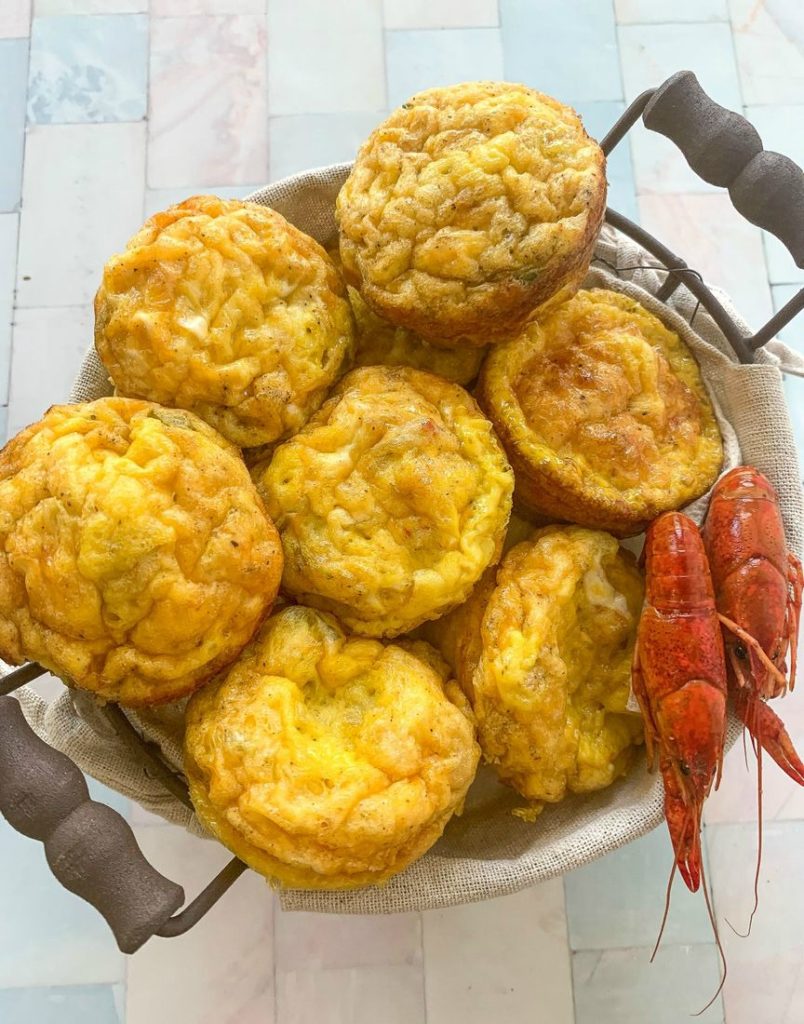 Crawfish lovers are going to be pleased with this fluffy and delicious egg-tastic recipe!
In case you're wondering the egg cups are easy to rewarm in the microwave or in a toaster oven.
More Breakfast Recipes
Also check out my Crawfish Boil recipe.
pin me