Learn How to Make Easy Cinnamon Roll Lollipops using a can of Pillsbury Cinnamon Rolls.
These easy lollipop cinnamon rolls make an easy take along breakfast.
Pillsbury makes baking cinnamon rolls quick and convenient, and my kids love eating the hot gooey rolls for breakfast.
I just hate the sticky mess the cinnamon rolls leave on my children's hands.
That's the reason I make Cinnamon Roll Lollipops; they keep little hands from getting messy and make a delicious portable breakfast or snack.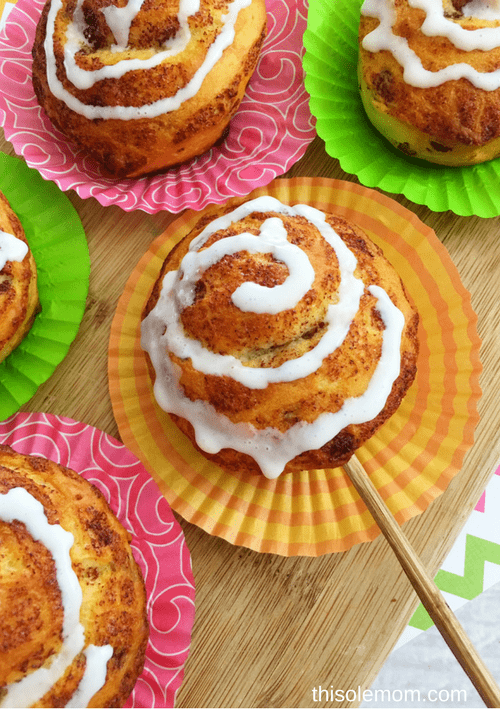 Kids love helping prepare this fun breakfast and the lollipops are such a smart idea.
They make the perfect breakfast to take on the go!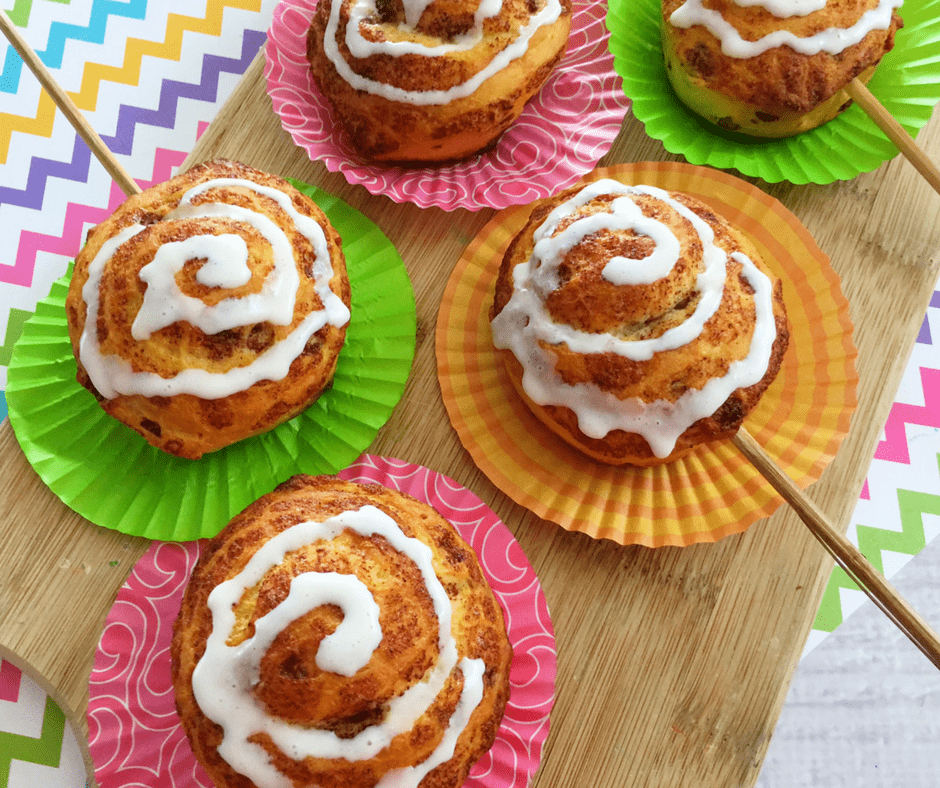 What's in the Breakfast On Sticks
Kabob Sticks

Pillsbury Cinnamon Rolls (found in the dairy section)

Decorating bag

Cookie sheet

Non-Stick Aluminum foil or Aluminum foil & cooking spray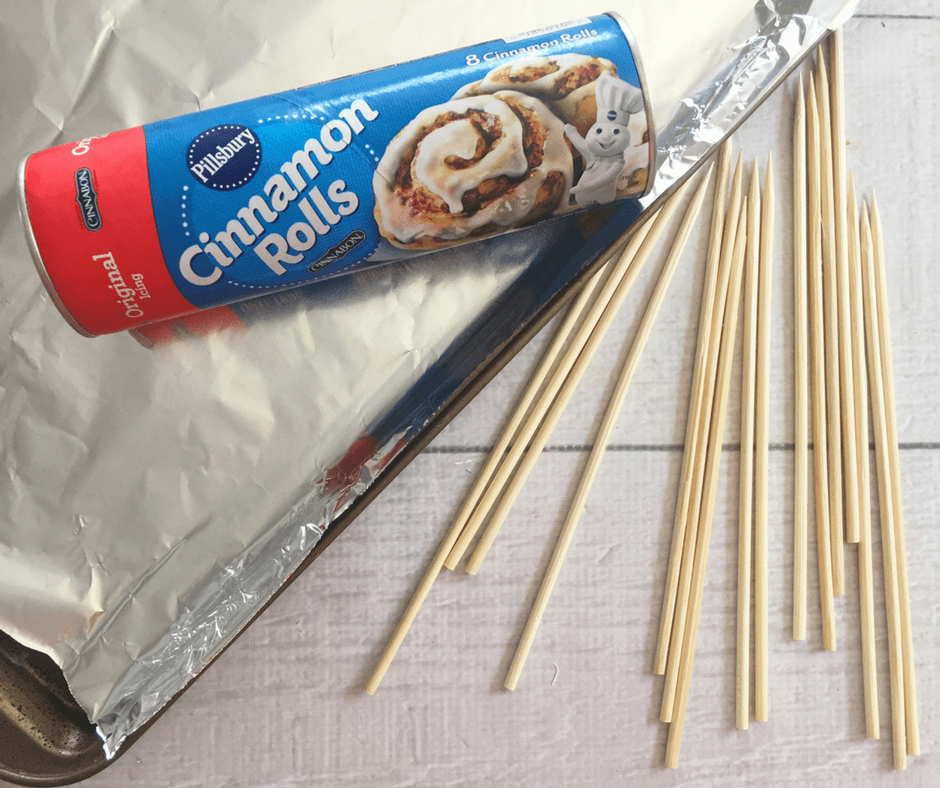 How to Make Cinnamon Roll Lollipops
1. Preheat oven to 400 degrees. Line a cookie sheet with aluminum foil.
2. Pop open your can of cinnamon rolls, separate the rolls and set the icing aside.
3. Place one kabob stick through the side of each cinnamon roll and place on your cookie sheet.
4. Bake in preheated oven for 8-10 minutes (package says longer but since they aren't snug in one small pan they bake quicker)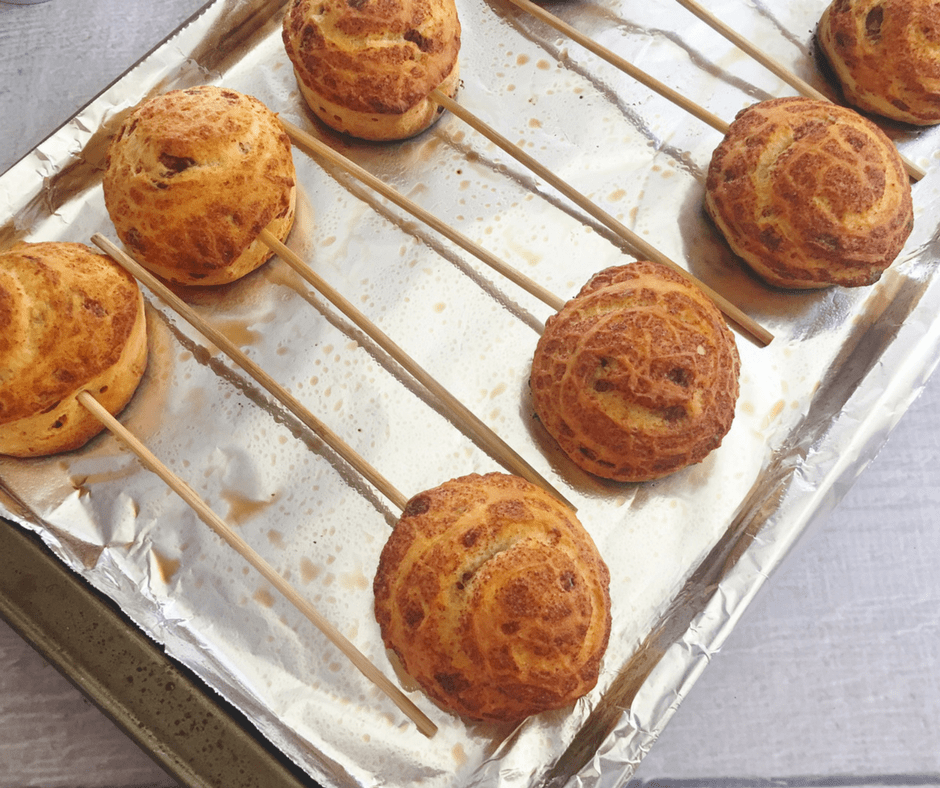 5. Scoop the icing into a decorating bag and cut a small tip off the end.
6. Drizzle the icing in a swirl pattern over each hot cinnamon roll.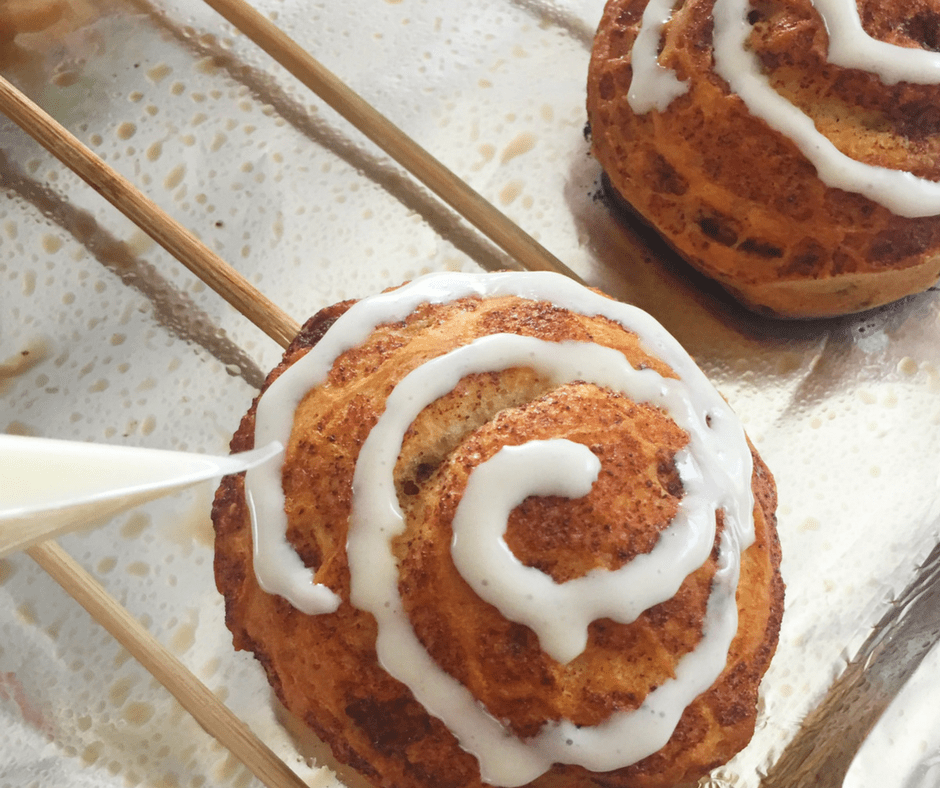 7. Let them cool slightly and enjoy! Makes 8 delicious lollipops.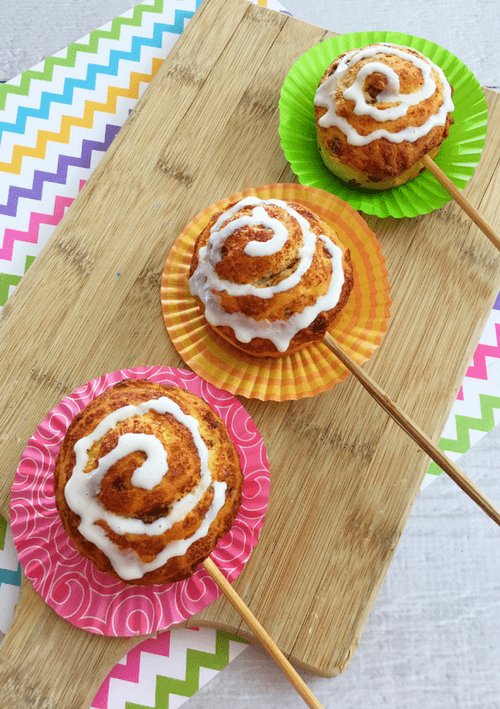 Don't these breakfast lollipops look easy to make? Not only are they easy but fun for kids to eat too.
Do you have a favorite breakfast you like to make?
More Breakfast Recipes