These Cheesy Ham Baked Egg Cups make the perfect quick and easy breakfast that's Keto-friendly and tastes delicious. Plus, they make an excellent grab-and-go breakfast that's better for you than a breakfast item full of sugar!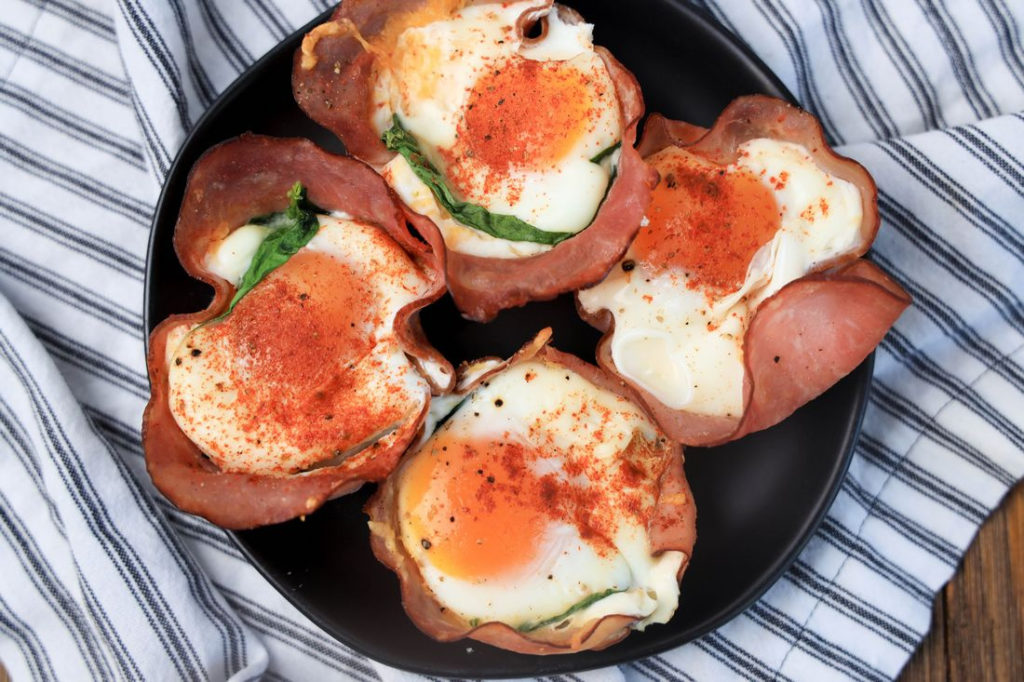 If you're looking for a tasty breakfast idea that's low carb and high in protein, these ham and egg cups are for you.
Additionally, these keto-friendly egg cups take less than 30 minutes to make from start to finish, making them the best breakfast choice for when you're in a hurry to get out the front door in the mornings.
Of course, the whole family will love these cheesy ham baked egg cups. I know my family does!
Does your family have a favorite easy recipe they enjoy for breakfast?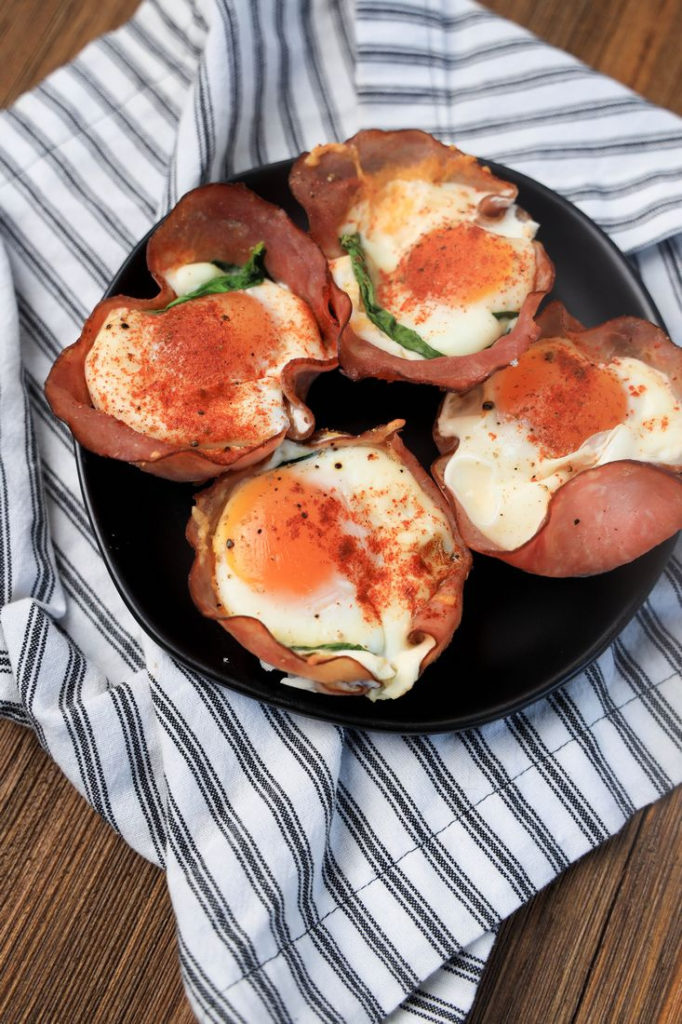 prepping the Ham and Egg Cups in the muffin tin
When prepping the ham and egg cups in the muffin/ cupcake pan, if you're not using a non-stick muffin tin you should use a cooking spray before placing any ingredients into each slot. Then put a slice of ham in each section in the muffin tin. You could substitute sliced turkey like Hillshire Farm deli meat, for the ham. Next, add the cheese and the spinach.
If you're not a fan of spinach omit the spinach and use kale. You could even use diced bell peppers.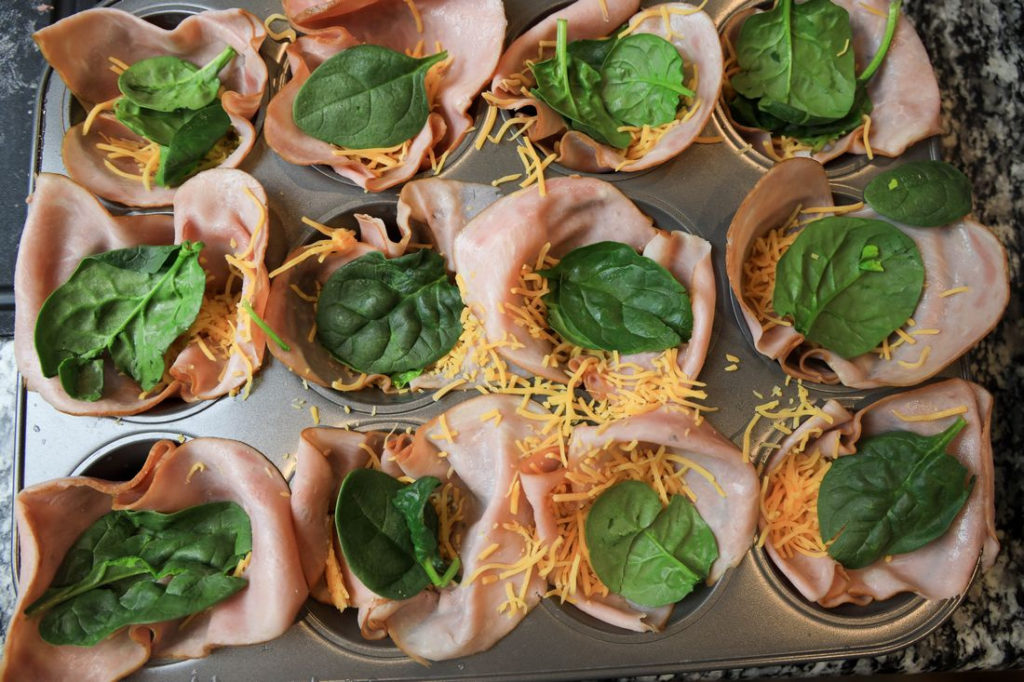 The last thing you'll do is crack an egg into each muffin slot. Don't forget to season your egg cups before placing them into the oven to bake.
You can use salt and pepper if you like. I always sprinkle cracked black pepper and some Louisiana Cajun Seasoning on my egg cups.
Regardless how you season your ham and egg cheese cups, they taste incredible and will become a family favorite breakfast recipe.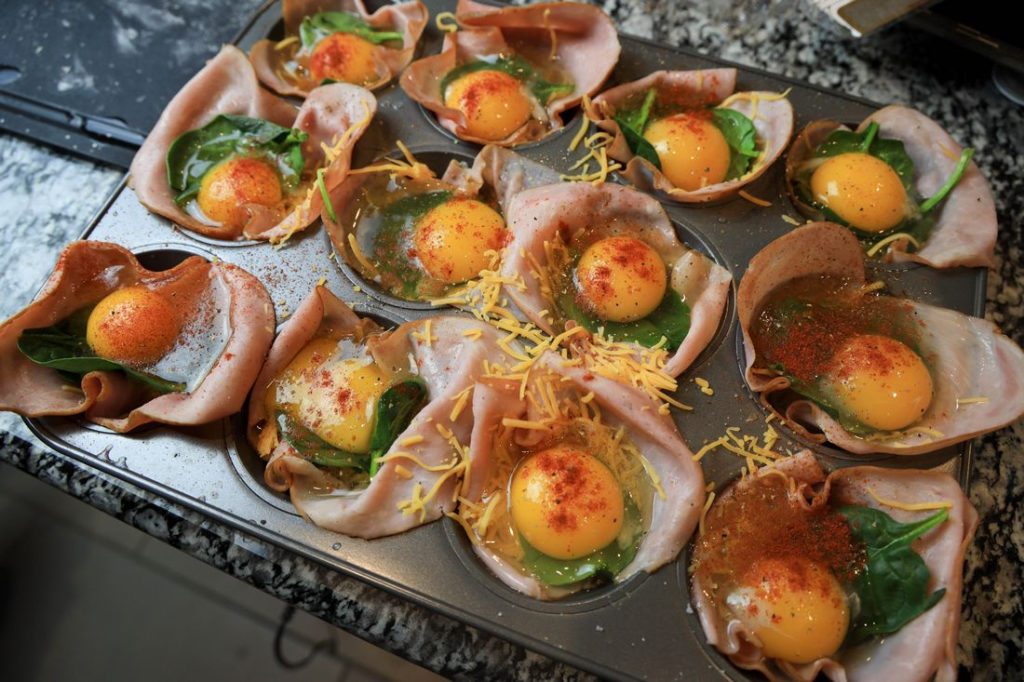 What can you serve with the Egg Cups?
The following items listed below might not be healthy, low carb, or keto-friendly.
bacon
turkey bacon
sausage patties
breakfast sausage links
watermelon
strawberries
blueberries
cantaloupe
kiwi
pineapple slices
sliced apples
muffins
toasted bread
sourdough bread
croissants
cloud bread
grits
hash browns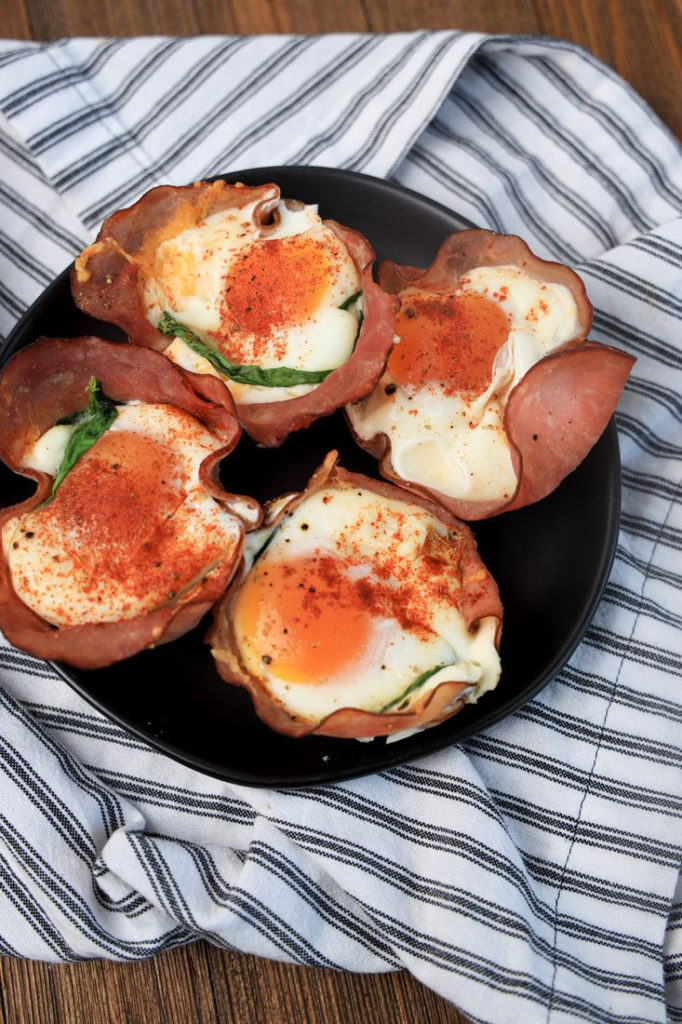 Can you freeze the Baked egg cups?
Yes, you can freeze the baked egg cups. Follow the directions on the recipe. Once the egg cups cook, let them cool. Put them into an air-tight container and freeze. Before reheating the egg cups, take them out the freezer and let them get room temperature. Bake the egg cups on a baking rack for a few minutes. You want the egg cups warm all the way through before removing them from the oven. 
Tip for cooking the Cheesy Baked Egg Cups
When baking the cheesy baked egg cups, if you want soft-boiled eggs, bake them for 11 minutes. If you would like your eggs hard-boiled, bake them for 15 minutes. Make sure not to overcook the eggs. Usually, I peek at them periodically.
More Breakfast Ideas
Pin the Cheesy egg cups or share with a friend