Here are 22 easy hot dog recipes that make the best budget-friendly meals for feeding a family or crowd. Whether you love a hot dog on a bun or hot dogs stuffed in a muffin, we have a hot dog recipe for everyone. Even a hot dog recipe that the pickiest kids will love!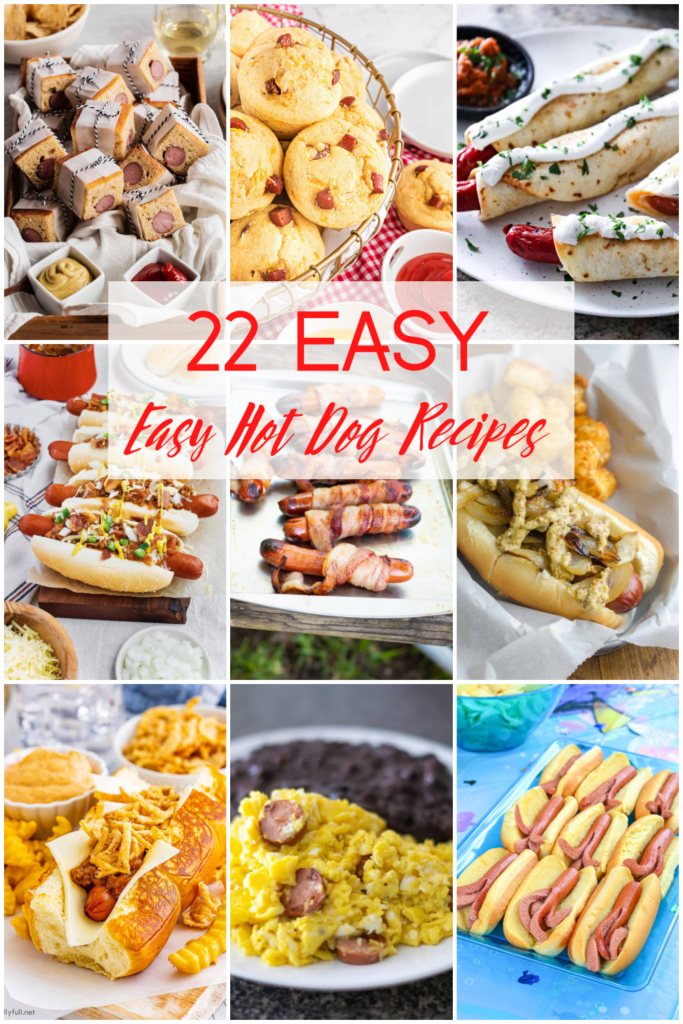 Did you know that hot dogs are a staple in most homes across America? Due to how easy and quick a person can whip up a meal using hot dogs and how inexpensive the cost is.
Matter of fact, Americans are estimated to consume about 20 billion hot dogs a year. That's a lot of hot dogs!
In addition, I read an article stating that most people like to eat hot dogs on buns loaded with their favorite condiments.
Hot Dog Recipes on Buns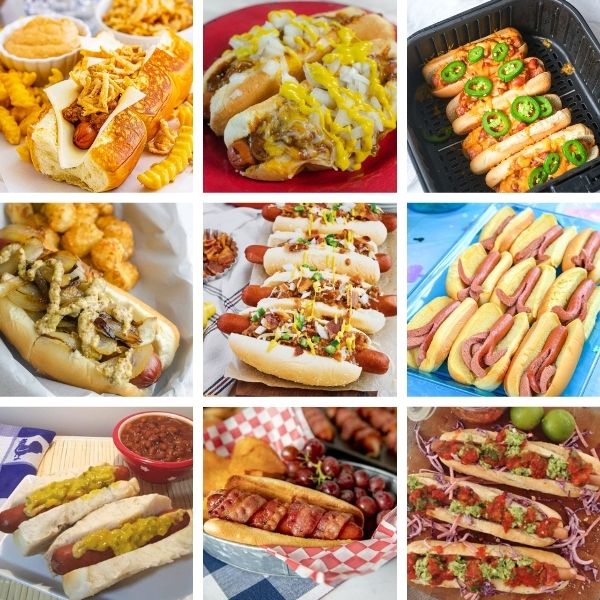 Nevertheless, let's go ahead and check out these fabulous hot dog recipes on buns.
Recipes without buns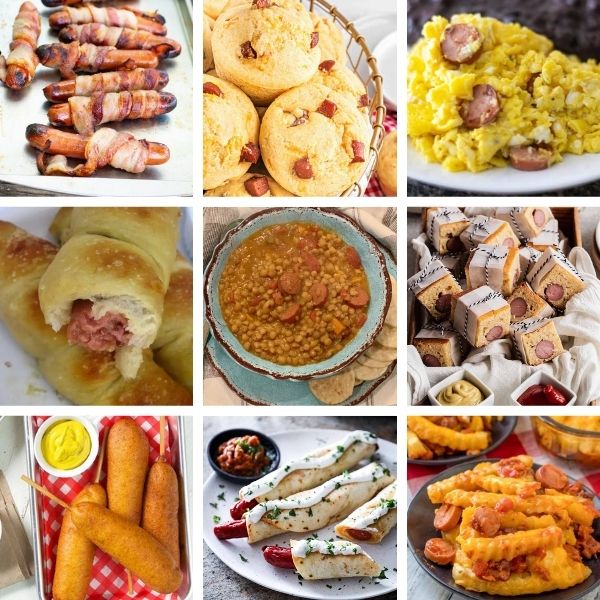 Furthermore, let's check out the amazing recipes below that don't use buns.
More hot dog recipes for you
I hope you like these 22 easy hot dog recipes! Do you have a favorite hot dog recipe?
These AMAZING hot dog recipes are perfect for bringing to a potluck dinner, a summer BBQ, a Memorial Day picnic, or a Fourth of July gathering.
Heck, these recipes are even perfect for birthday parties!
Pin these Easy Hot Dog recipes