This quick and easy Coney Island Chili Cheese Hot Dog recipe tastes delicious and makes the perfect meal to serve at cookouts during summer, especially for the Fourth of July!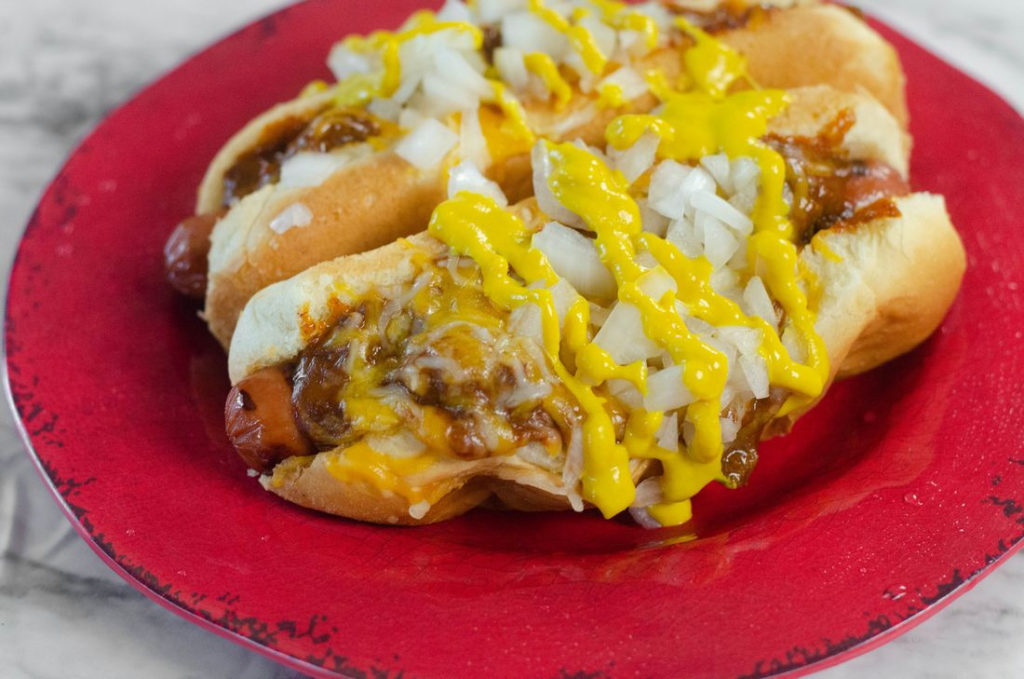 There are many different variations of the Coney Dog. Our Coney Island Chili Cheese hot dog consists of a delicious hot dog on a steamed bun with no bean chili, cheese, onions, and mustard.
Also, don't forget the mustard on your hot dogs. Mustard always tastes better on a Coney dog or any hot dog. My 12-year-old kid will tell you a hot dog isn't a hot dog without the mustard.
Additionally, we chose to use canned chili on our hot dogs for convenience. Of course, homemade chili without beans would always taste better!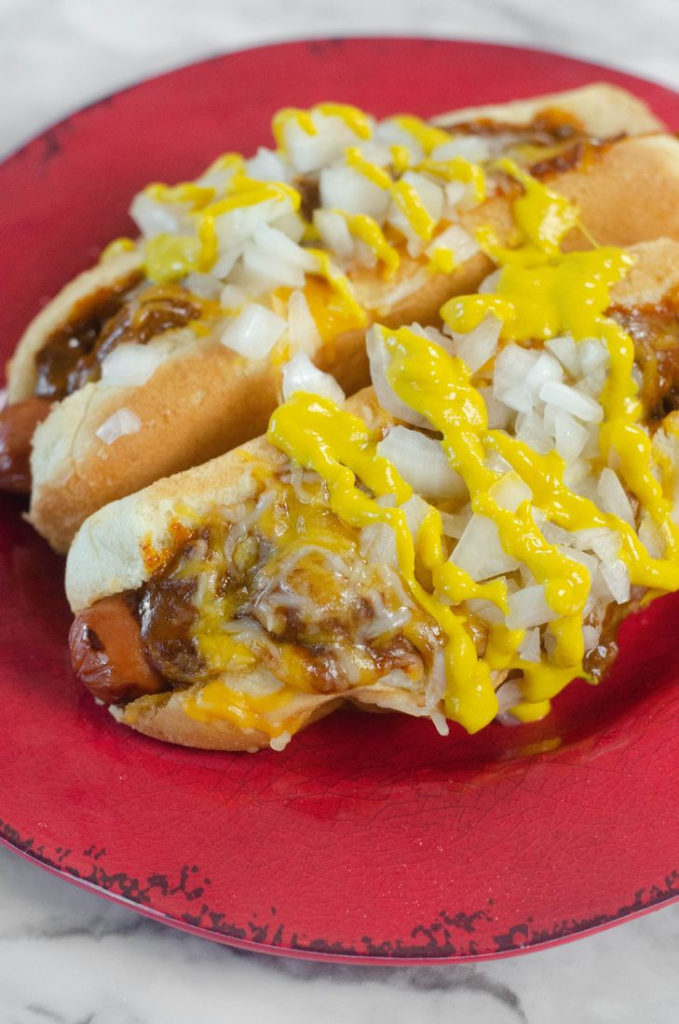 Not only do hot dogs taste delicious, but they make the best budget-friendly meal that's perfect for feeding a family or a crowd.
Does your family love hot dogs? Have you tried a Coney dog?
My family looks forward to the summers when we can gather outdoors with our friends and family, cook on the grill and make some Coney Island hot dogs.
Of course, sometimes mother nature has other ideas, and we have to cook our hot dogs inside on the stovetop. If you don't have an indoor grill, you could boil or steam your hot dogs.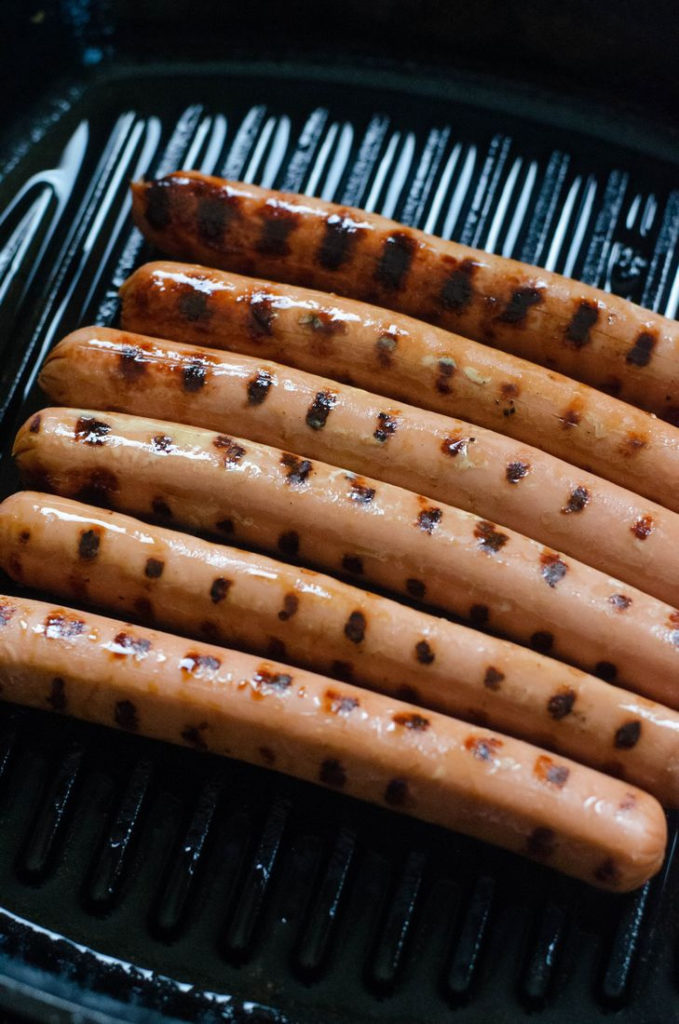 What is a Coney Island Hot Dog
According to what I read on the internet, a Coney Island hot dog usually is served on a bun with meat sauce and other toppings. Often the Coney dog is offered in diners throughout America.
Many people believe the Coney dog (Coney Island Hot Dog) originated from Greek and Macedonia people who immigrated to Detroit and passed through Coney Island.
Of course, you will always find people that disagree where the Coney hot dog originated. My advice to anyone who wants to learn more about the famous hot dog is to do your research or google it.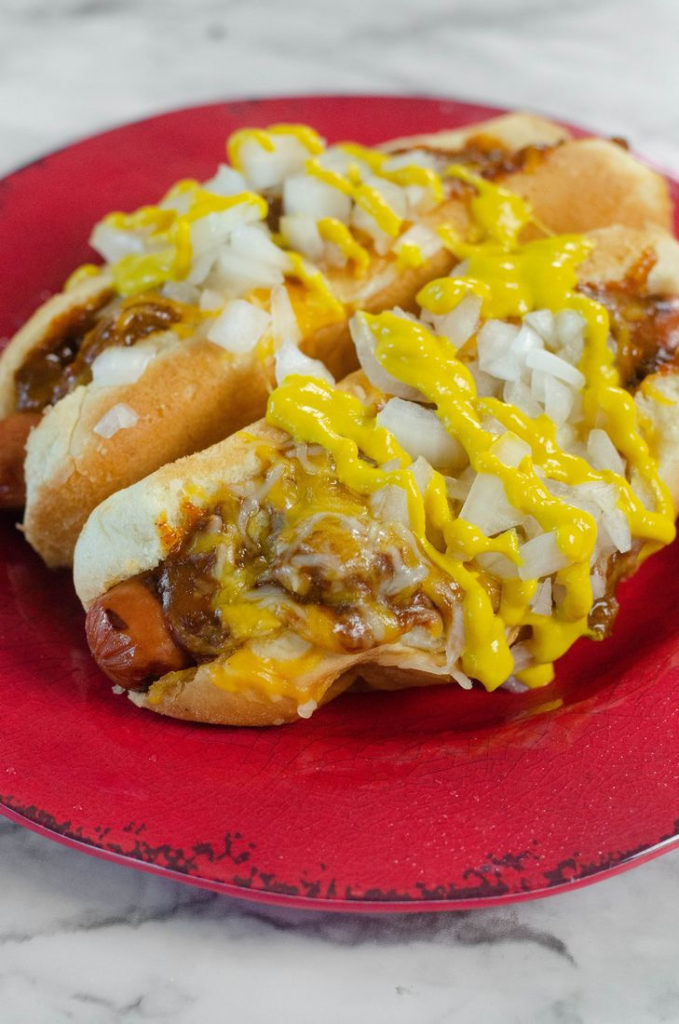 If you like this hot dog recipe, you should try my bacon wrapped hot dog recipe.
what sides go with A Coney Dog
French fries
fresh fruit
baked beans
pin coney island hot dog