Here's a wonderful recipe to make your own homemade Lime Mojito Sugar Lip Scrub.
This homemade lip scrub will help exfoliate your lips getting rid of the dry, dead skin, and have your lips feeling and looking beautiful!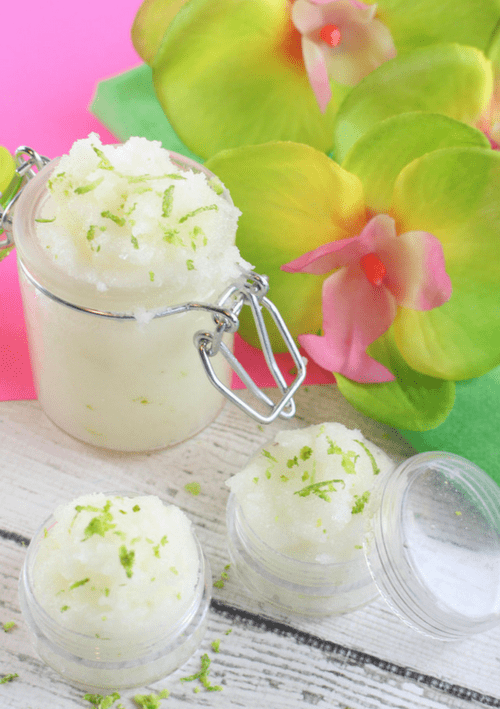 This delicious smelling exfoliating lip scrub also has Coconut Oil and Vitamin E which helps moisturize your lips.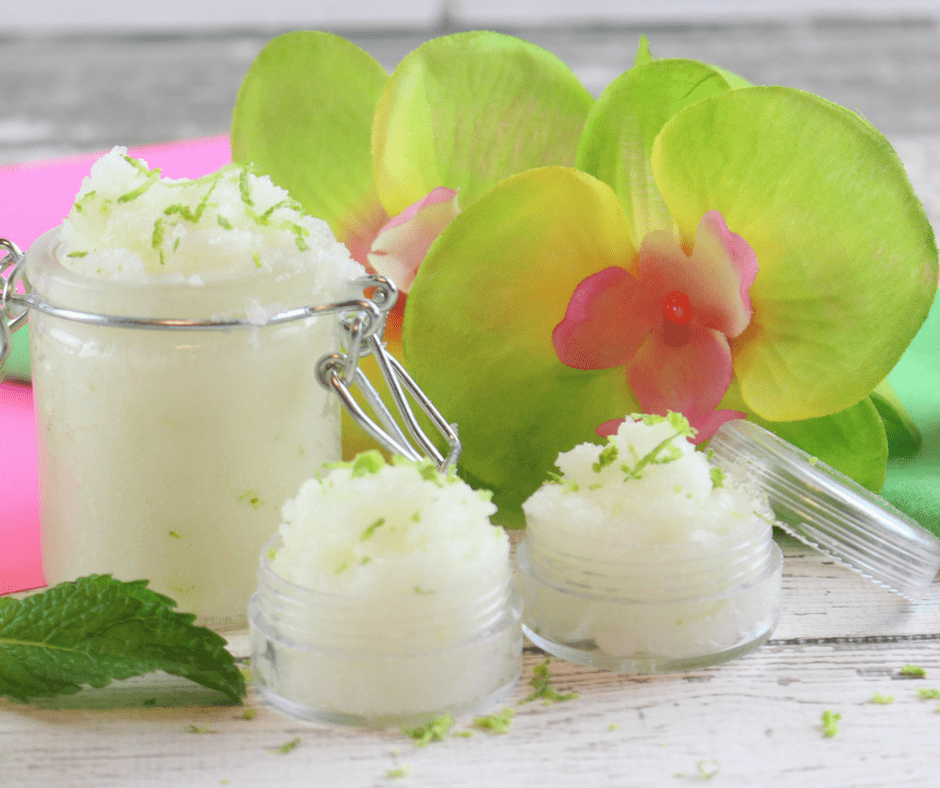 The Lime Lip Scrub uses essential oils and natural ingredients. We suggest testing all essential oils before using them on your lips or body.
This recipe will yield 1/3 cup of lime mojito sugar lip scrub (enough to fill three lip balm containers)
Supplies Needed For Sugar Lip Scrub
3 Tablespoons coconut oil

1/4 cup granulated sugar

6-8 drops lime essential oil

3-4 drops peppermint essential oil

1/2 Tablespoon lime zest

2 drops Vitamin E oil (optional)
How to make Lime Mojito Sugar Lip Scrub

1. Add all ingredients into a mixing bowl and stir well until blended.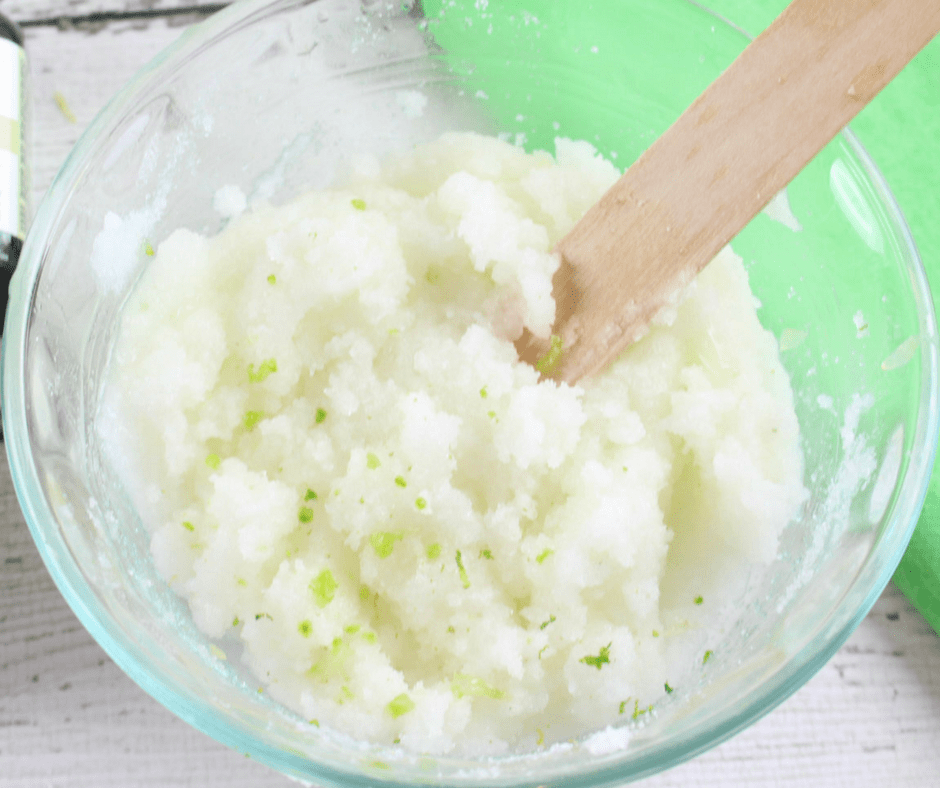 2.Transfer to an airtight container and store up to 3 months.
Please test essential oils before using them! Here are two links with information I found about performing a skin test before using essential oils  here.
You could also google and find more information about skin testing before using essential oils. 
How to use Lip Scrub

1. Wet lips and apply the lip scrub.
2. Massage your lips in a circular motion, allowing the sugar in the scrub to exfoliate and the coconut oil to moisturize. 
3. Rinse well and pat dry. 4. Apply your favorite lip balm or moisturizer.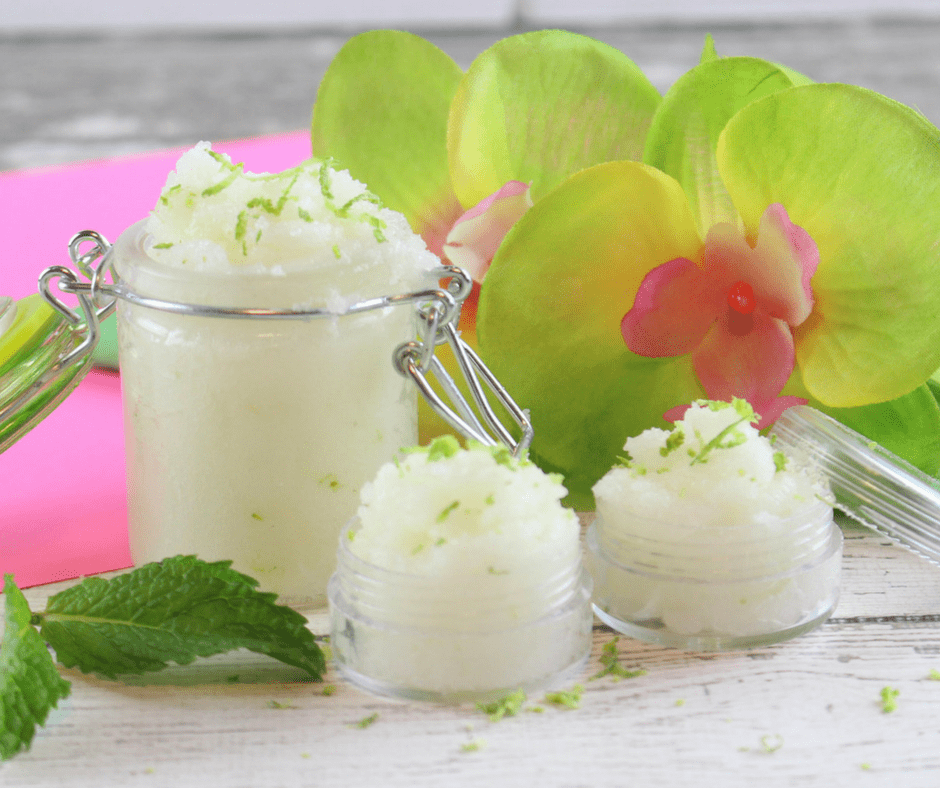 Have you ever made your own lip or body scrub? What kind of ingredients did you use?
You may want to try this Rosemary & Lemon Homemade Body Scrub.