This Indoor Grilled Cajun Salmon Recipe is an easy and quick dinner recipe that can be cooked on the Hamilton Beach Searing Grill.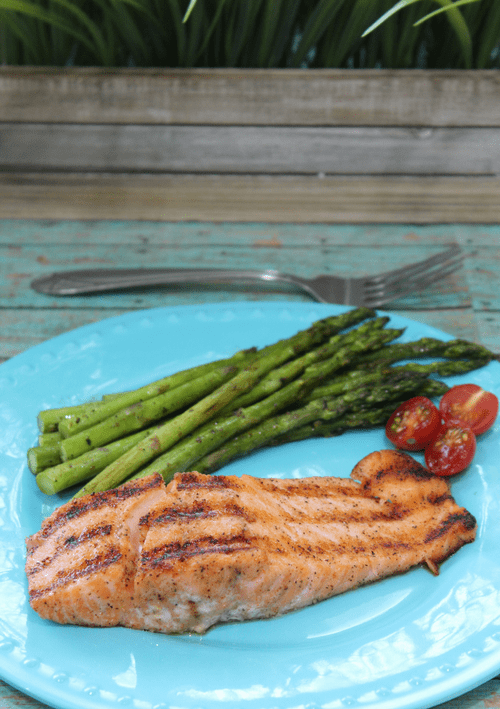 Fortunately, this indoor grill is perfect for people that enjoy grilling but lack the time or space for a charcoal or gas grill!
Don't let this searing grill fool you just because it's an indoor grill. My husband was shocked to find out I didn't cook the salmon on our barbecue pit.
The searing grill cooked the salmon to perfection, and it left marks on it just like the outdoor grill.
My favorite part about using the Hamilton Beach Searing Grill was how simple it was to use!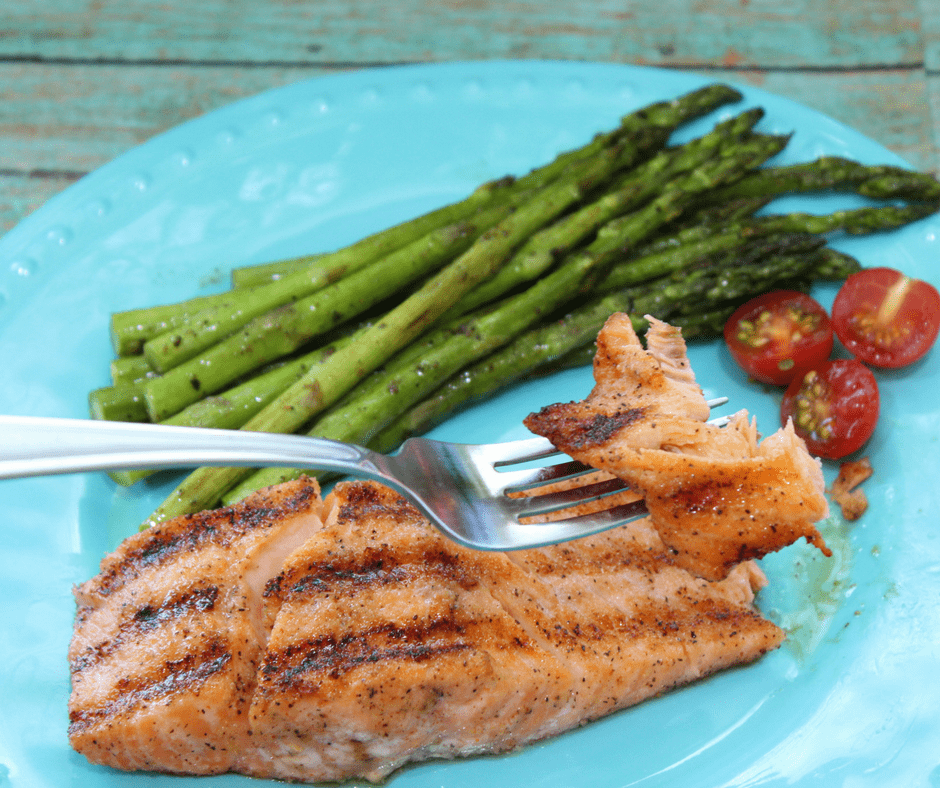 about the Hamilton Beach Searing grill
The searing grill 's high-heat searing temperature locks in juices and flavor, giving your meat better taste, texture, and appearance.
Its unique hooded design helps keep in flavor to give your food that authentic outdoor grilled taste.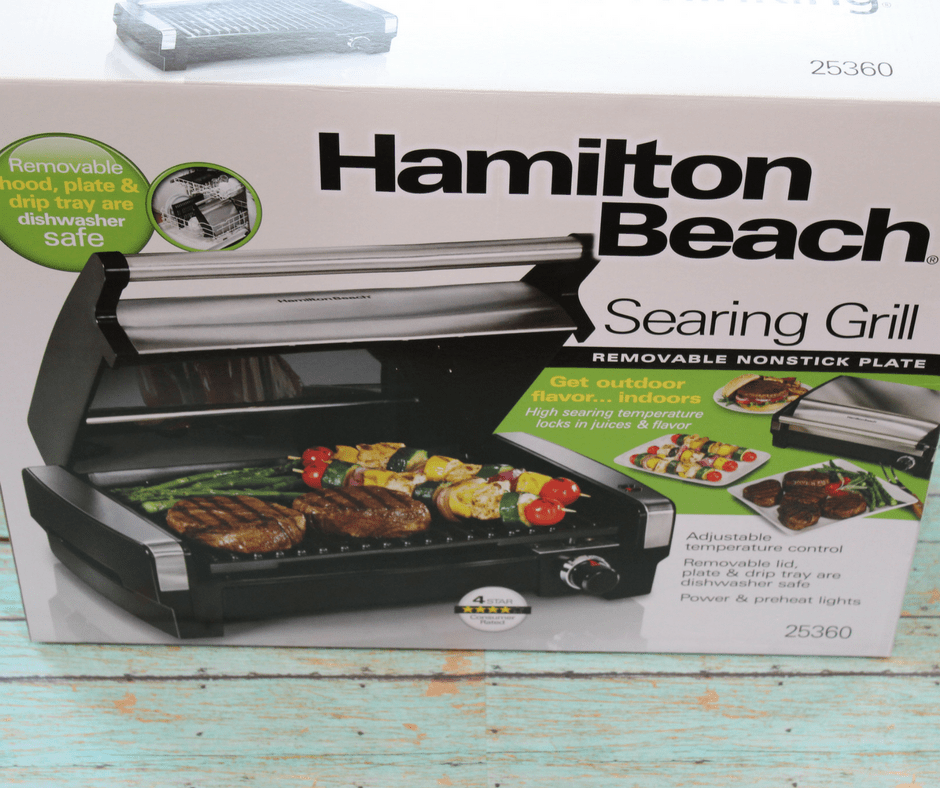 Cooking with the Searing Grill is super easy. Plug it in and turn the temperature dial all the way up to sear.
When it reaches the high searing temperature of 450 degrees, the green preheated light will glow.
Now you're ready to sear burgers, pork chops, steaks, or fish fillets to perfection.
If you want to grill food that doesn't need to sear first, the Searing Grill has an adjustable temperature dial to let you grill at lower heat.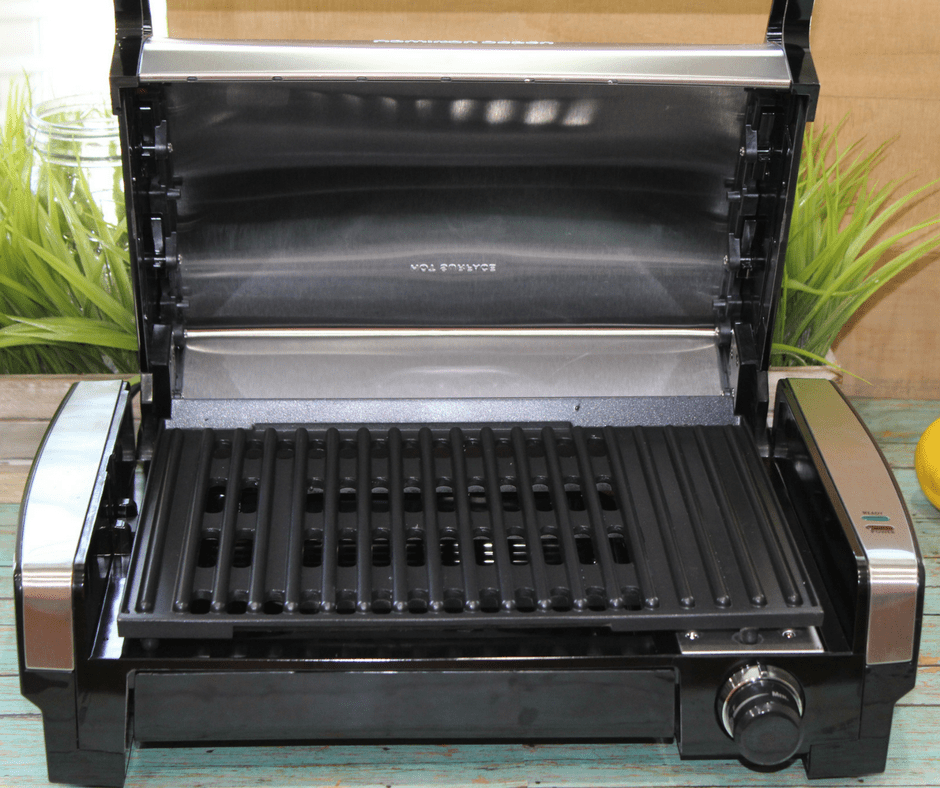 I love that this compact indoor grill can be used regardless of weather and it's easy to clean.
The hood, grill plate, and drip tray all can be removed and placed in the dishwasher. Definitely think you will love the Hamilton Beach Indoor Searing Grill.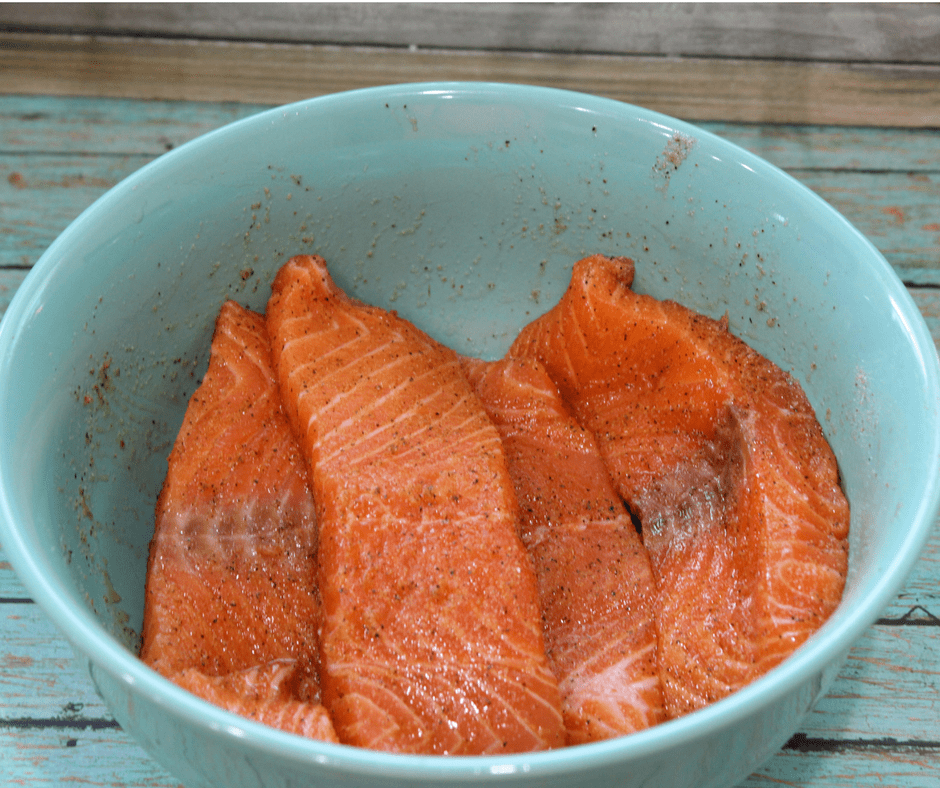 I also cooked the Asparagus on the grill with olive oil and seasoning. Let the Asparagus cook with the top closed until they were fork tender.
Stir the Asparagus once during the time they were cooking on the indoor grill.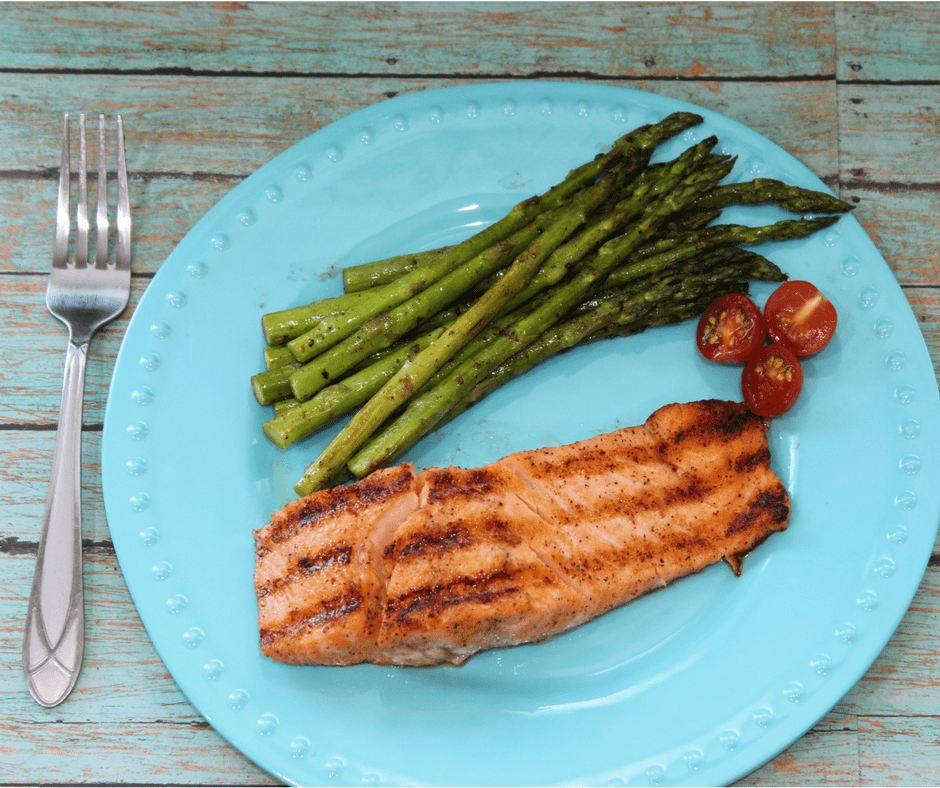 I hope you get a chance to try my delicious Indoor Grilled Cajun Salmon Recipe.
Pin Indoor Grilled Cajun Salmon