I love this Fun Graduation Caps Recipe! Do you know someone graduating soon from school? These adorable caps with tassels would be the ideal treat to serve at any graduation party!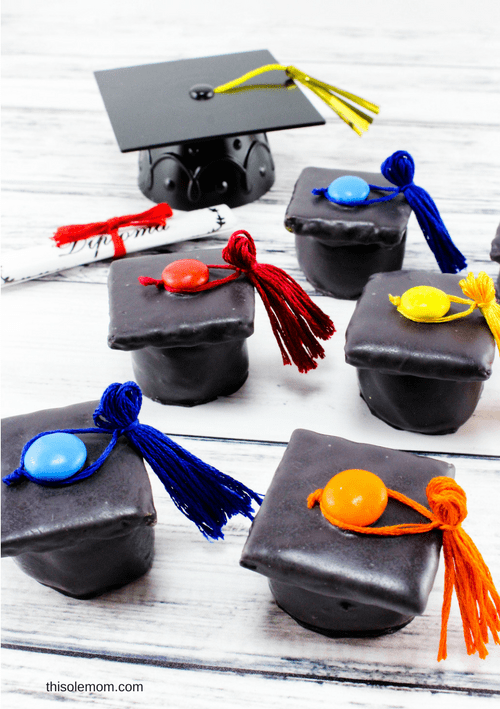 I'm making this Fun Graduation Caps Recipe so I can bring a few of these delicious treats to my oldest son's commencement ceremony this month. I love that these treats are super easy to make. If I bring all the supplies I need for the recipe, I could probably whip up a few batches in my hotel room.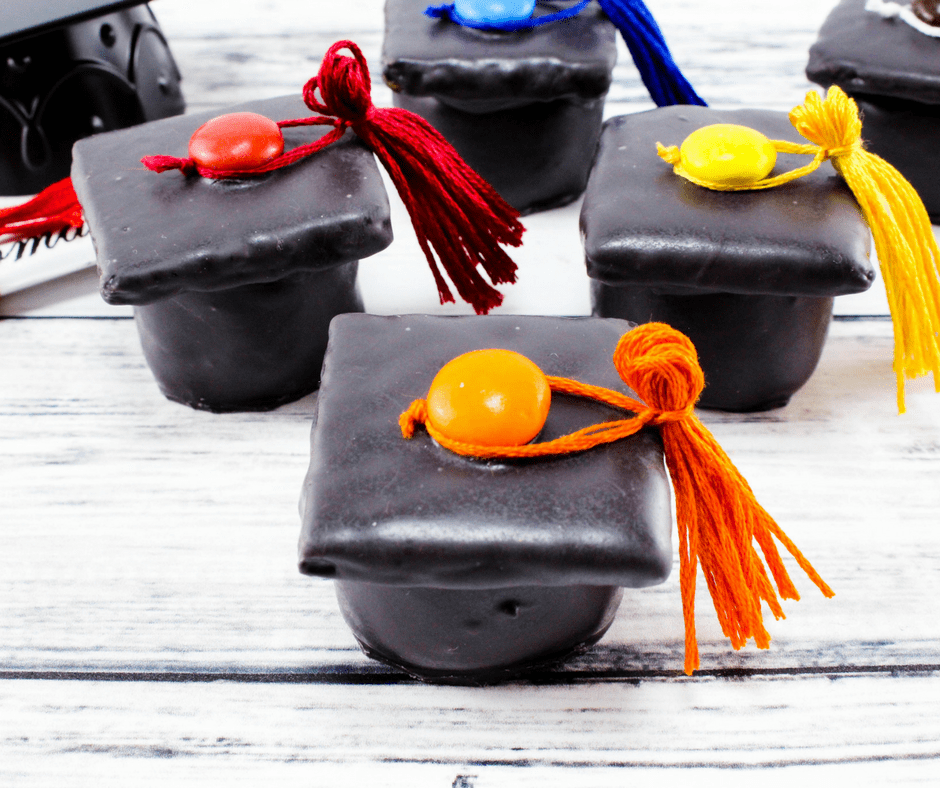 Here's how to make this Fun Graduation Caps Recipe:
  Supplies: 
10 large marshmallows
10 graham cracker
Wilton chocolate candy melts
1 package M&M's candy
5 package Embroidery thread, different colors ( you could use fruit roll-ups for the tassel if you prefer)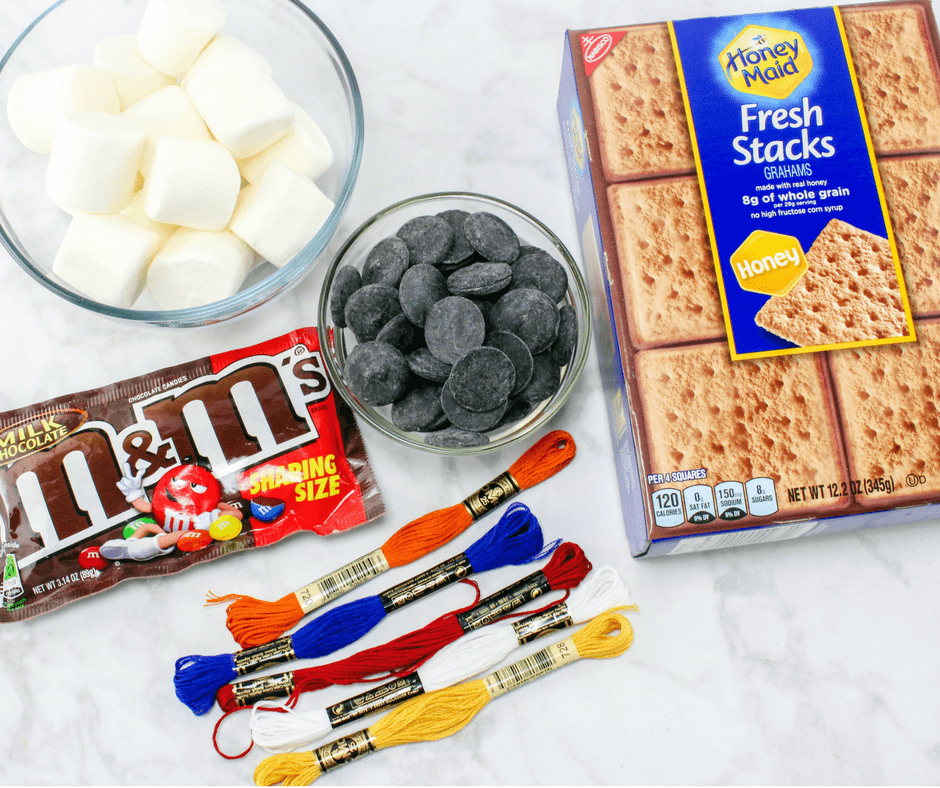 Directions: 
1.First cut the graham cracker squares into 2-inch square pieces. You will need ten pieces.
2.Take ten marshmallows and cut about 1/3 off each and discard. Keep the other piece to use for the hat.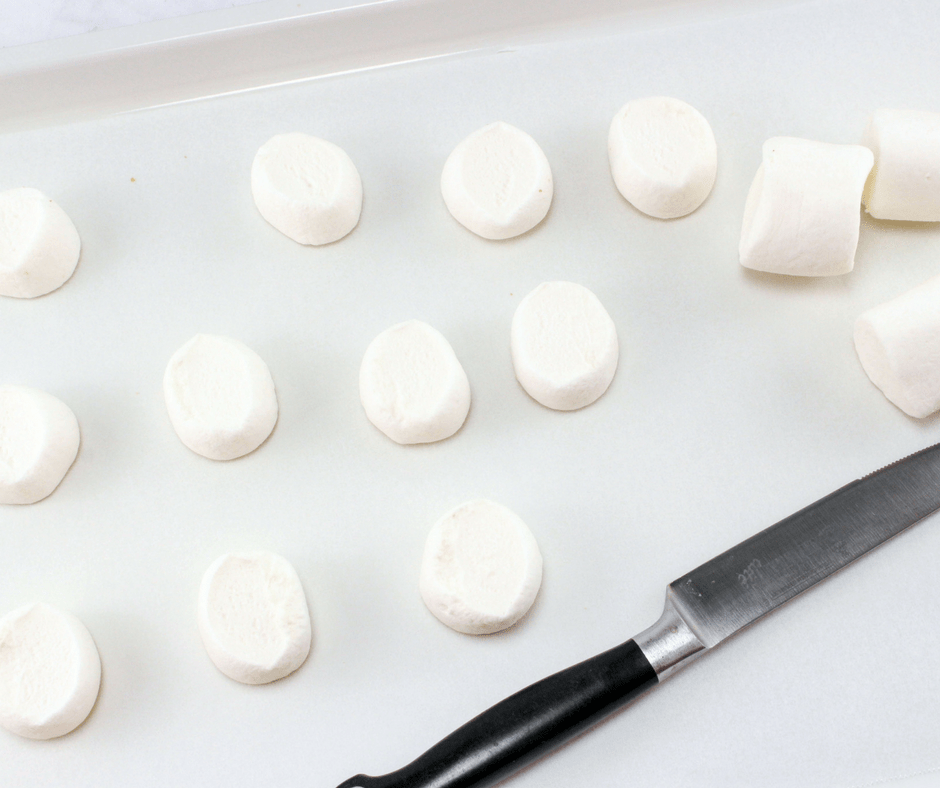 3. Place the Wilton candy melts into a microwave safe bowl. Microwave for 30 seconds, then stir. Continue to do this until all the candy disc melts. Coat each marshmallow in the melted chocolate and place onto a cookie sheet lined with parchment paper to dry.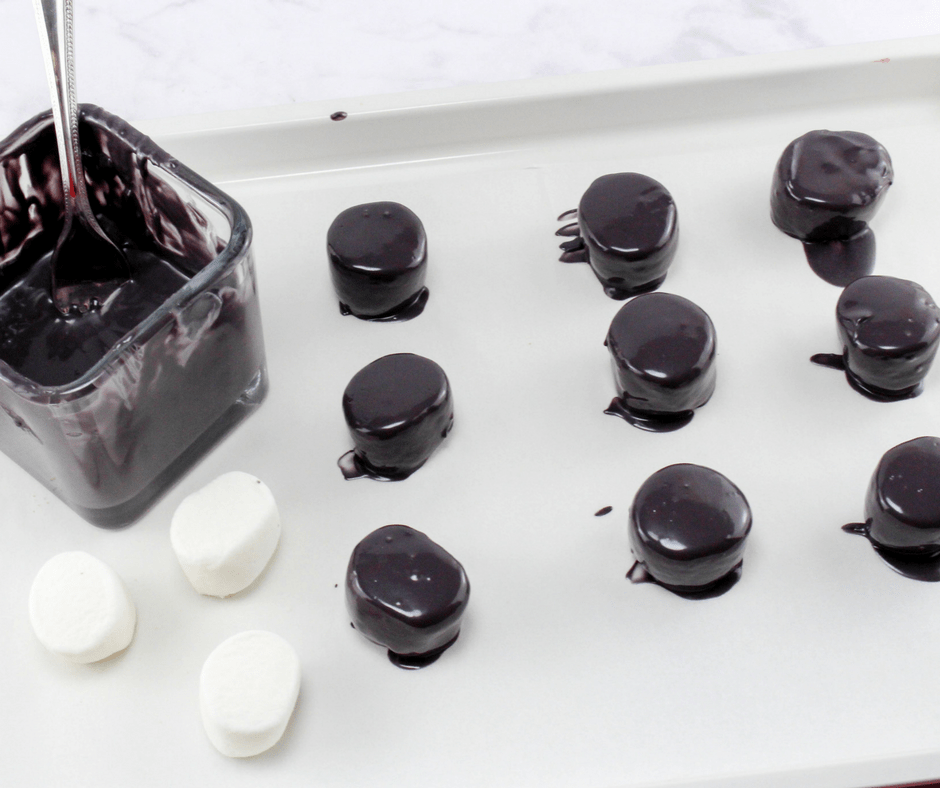 4.Cover each graham cracker piece with chocolate, and set each on top of a marshmallow. Place an M&M on each one. Let dry.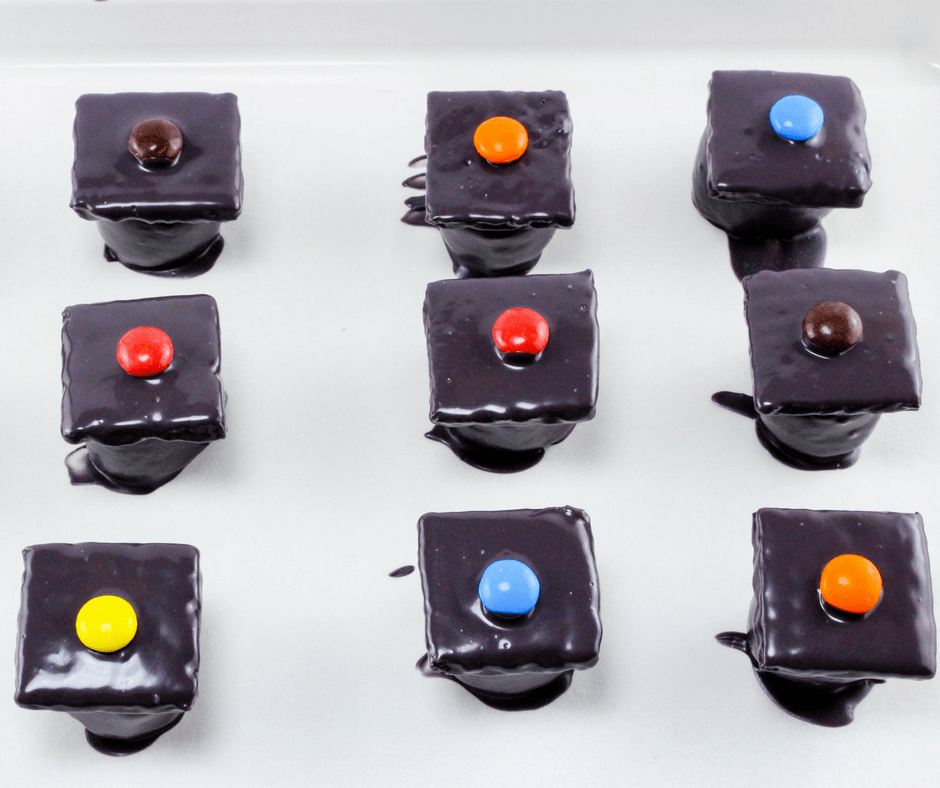 5. Take a package of the embroidery thread, and spread out to look like a circle. Cut about an inch of the bottom and cut down the fold line at the top. You should have two bundles of thread. Remove one thread from each bundle and set aside.
6. Divide each bundle into two equal bundles, so you now have four bundles of thread. Fold each bundle in half.
7. Take the threads you set aside earlier and tie around each folded bundle and knot it. Make sure you tie it about ½ inch from the top of the folded part, so there will be a lot of long threads hanging down to resemble a tassel.
8. With the excess thread attached to the knot, you tied, tie these two pieces together to form a 1-inch loop.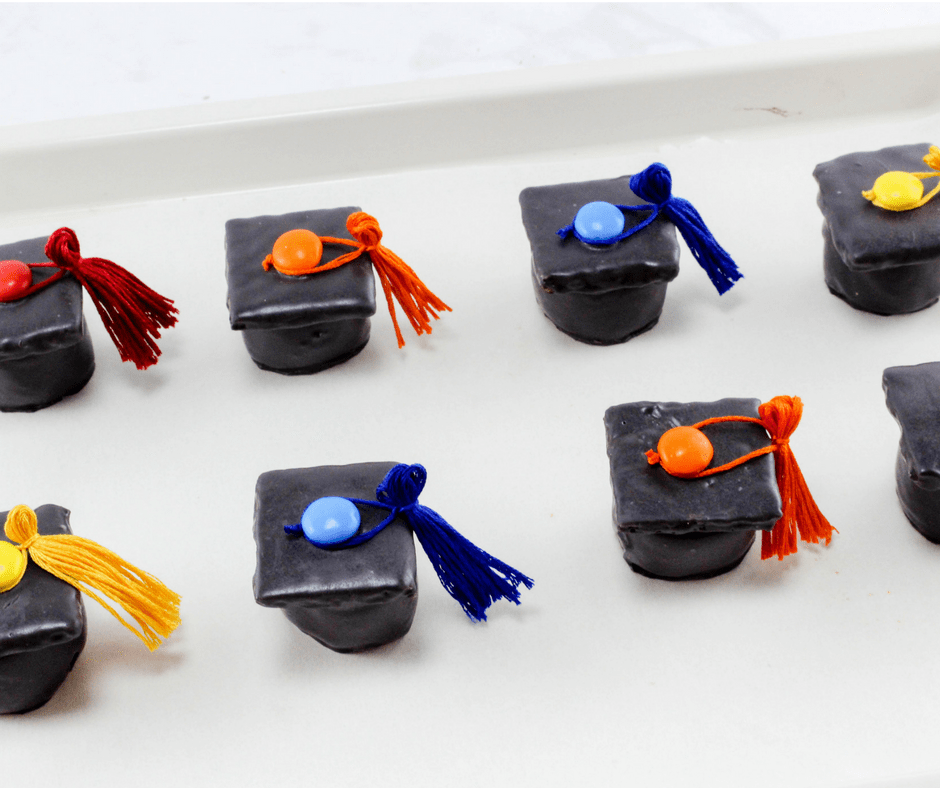 9. Attach your loop around the M&M on each hat. The tassel will hang down and now trim it to the length you desire. Kim's note– you could also make these caps 100% edible by substituting the tassel made with the embroidery thread,  for tassels made using fruit rolls up instead. I just thought the thread was a cute keepsake! 
Isn't this the most Fun Graduation Caps Recipe?
You may also want to check out these recipes for party food ideas.