DIY Lemon and Rosemary Exfoliating Body Scrub 
I love using a body scrub in the shower to help exfoliate and moisture my skin but, I don't like paying the high prices that some scrubs cost. I decided to save money by making my scrubs at home. I love mixing different oils, herbs, and other ingredients together to make delicious smelling homemade scrubs. Here's a delightful smelling salt scrub I made using fresh Lemons and Rosemary.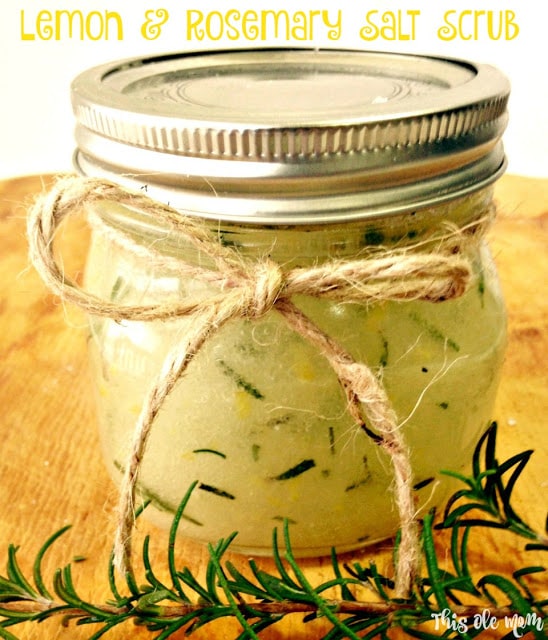 If you haven't tried using a scrub you should. Body Scrubs help exfoliate and buff away dead skin cells and flaky skin leaving it smooth and moisturized. When you make your scrubs, you can tailor the scrubs to your skin's needs. I like using Epsom salt for its numerous health benefits, and it helps relax my sore muscles.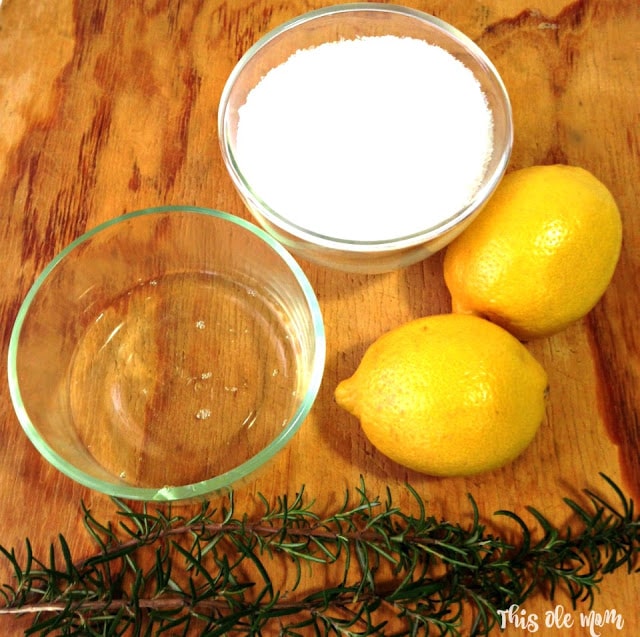 Ingredients for Lemon & Rosemary Salt Scrub 
3 cups Epsom salt
4 tablespoons Sweet Almond Oil
zest of 1 lemon plus juice of 2 lemons
fresh rosemary chopped
glass or plastic jar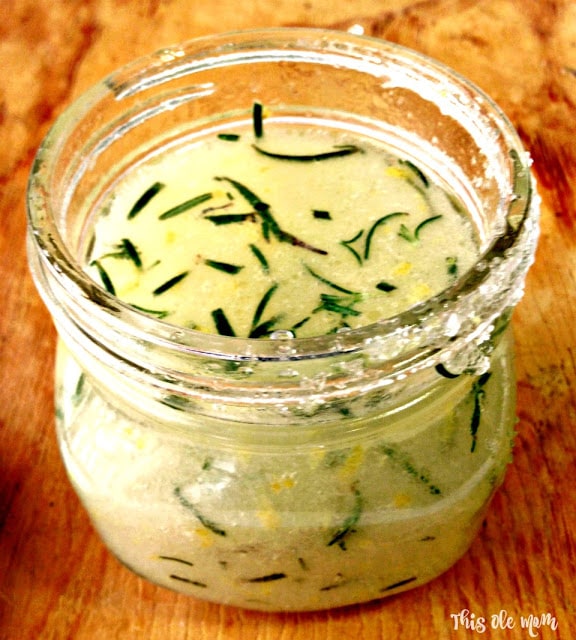 How to make your own DIY Lemon and Rosemary Salt Scrub
Pour 3 cups of Epsom salt into a large mixing bowl. Add zest from one lemon, add lemon juice and the sweet almond oil. Next, stir in the rosemary. Mix all ingredients together thoroughly. Pour the salt scrub into a jar with lid. You can use a plastic container with a flip lid or a glass mason jar with a lid. If you use glass, please be careful not to drop and break the jar. Store the scrub in a cool area when not using it or in the refrigerator. Check to make sure the scrub isn't rancid after two weeks.
~~~Please read the following, important information. ~~~
You could use olive oil or coconut oil instead of the sweet almond oil. I like to use the sweet almond oil with vitamin E. The sweet almond oil doesn't clog pores and it's great for sensitive skin. I don't recommend using the almond oil if you have a nut-allergy. Please test the scrub on your forearm before rubbing it onto your body to make sure your not allergic to the lemon, rosemary, Epsom salt or sweet almond oil. You can also, use sugar instead of Epsom salt. Shake the jar to mix the ingredients together before using it. Use your hand to scoop some of the scrub out the jar or use a spoon.
Make sure to rinse well ( lemon can cause a chemical burn when out in the sun.. so rinse well) and be careful the oil can cause the shower or tub to be slippery. Be cautious not to get the body scrub in certain body parts.. wink wink.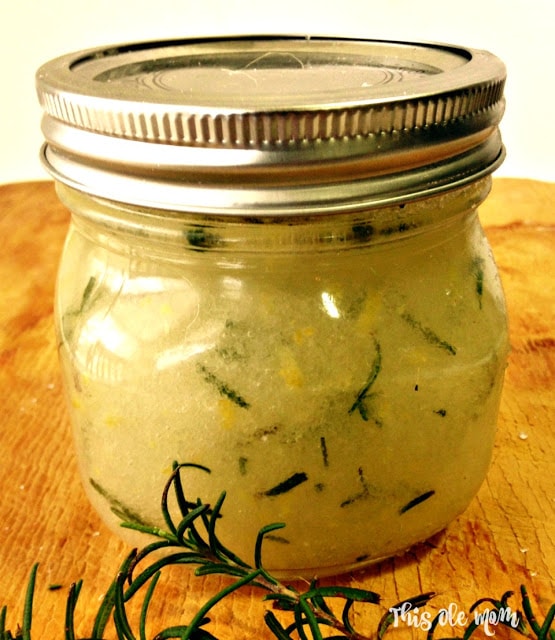 A few benefits of using the Epsom salt scrub:
Epsom salt is a naturally occurring pure mineral compound of magnesium and sulfate that is easily absorbed through the skin. Magnesium helps reduce inflammation and helps with nerve and muscles function. Sulfates help flush toxins and help improve the absorption of nutrients.
Sweet Almond Oil is hypoallergenic it can be used for babies and often use for massages. It's great for people with sensitive skin. Sweet Almond Oil comes from edible almonds. It's great for skin and hair.
Lemons  are a great source of vitamin c, magnesium, and potassium. Lemons have antioxidants  and minerals that can  improve the appearance of your skin. It also helps cleanse and helps pull harmful toxins out of your body.
Rosemary  is an aromatic herb with a woodsy smell that belongs to the mint family. It's great for stress relief, it stimulates blood circulation and helps with boosting the immune system. Just to name a few of the benefits of using rosemary.
Do you ever make your own body scrubs? Do you prefer a sugar or salt scrub?
Thank you for stopping over,
Kim 
Kim Seghers is a Mom of three, creator of This Ole Mom blog, a family friendly site. Kim is passionate about sharing her love for cooking, crafting, traveling, family, and everything lifestyle.