Learn how to make these delicious and easy no-bake Chocolate Peanut Butter Snowballs. The chocolate peanut butter snowballs make the perfect sweet treat! 
Also, the chocolate snowballs are perfect for serving at holiday parties. I advise you to make several batches. The no-bake peanut butter snowballs can be addicting and disappear from the dessert table quick!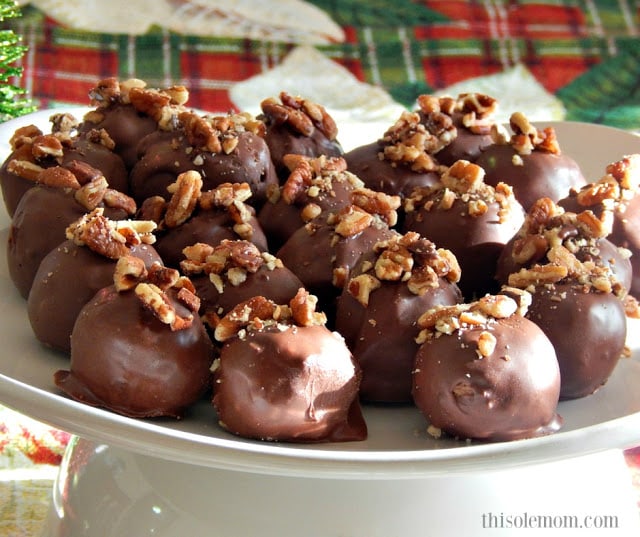 These delicious peanut butter snowballs made using Skippy Dark Chocolate Peanut Butter Spread are easy to make.
The hardest part about making this tasty treat is waiting for the chocolate to hardened in the refrigerator.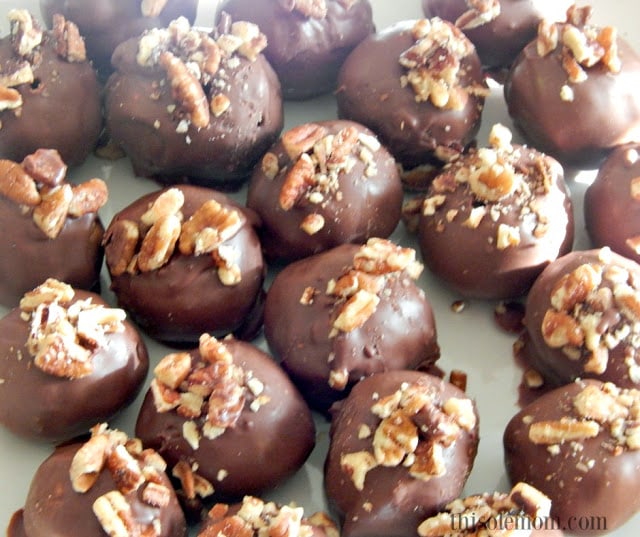 WHAT'S in Chocolate Peanut Butter Snowballs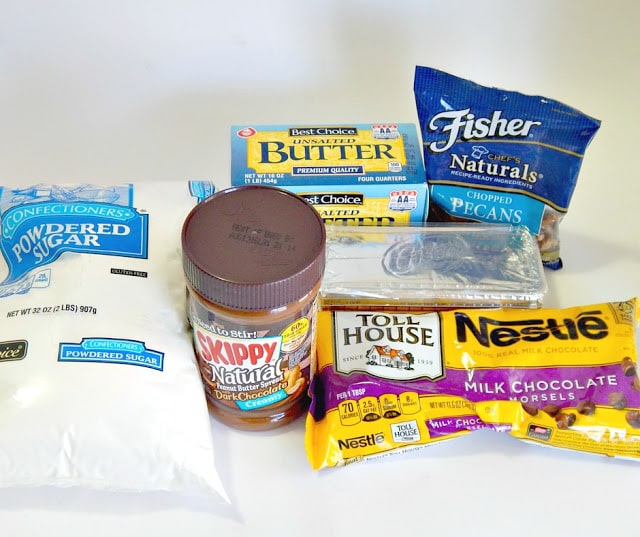 1 cup Skippy Natural Dark Chocolate Peanut Butter
1 cup powdered sugar sifted
1/4 cup unsalted butter
2 cups Rice Krispies
1 cup milk chocolate chips
1 cup chopped pecans
3 tablespoons vegetable shortening
cookie sheet lined with wax paper
toothpicks
How to make Peanut Butter balls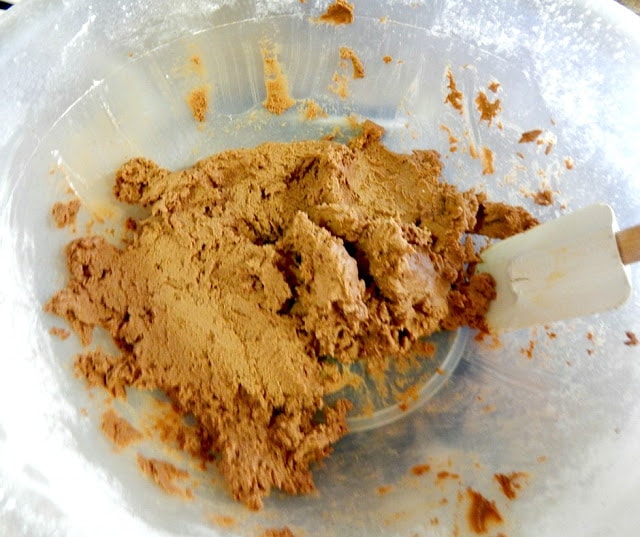 1. In a large mixing bowl mix peanut butter, unsalted butter, and powdered sugar on medium speed with a mixer until creamy.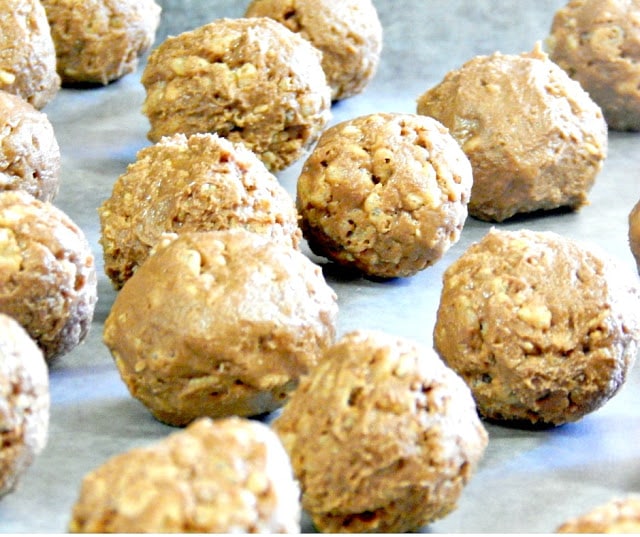 2. Mix 2 cups of  Rice Krispies into the peanut butter mixture until all ingredients are combined completely. Roll peanut butter mixture into balls and chill in the refrigerator for 30 minutes or more.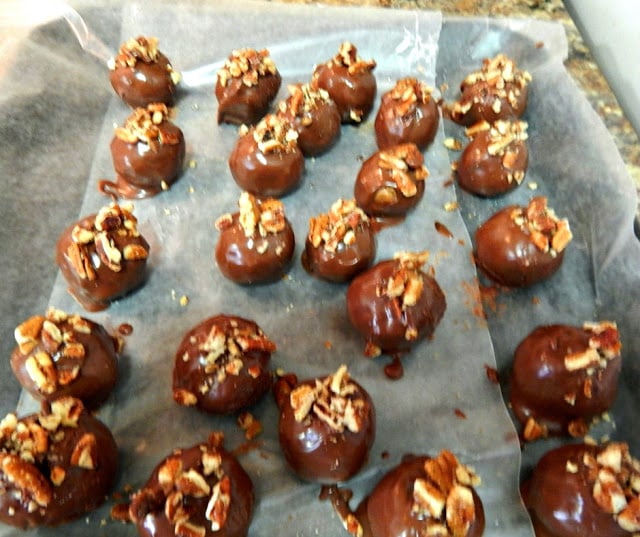 3. Place chocolate chips and shortening in a medium saucepan on the stove top on low heat, stir continuously until the shortening and chocolate melt. Once the chocolate melts, pour into a glass bowl.
Take a few of the peanut butter balls out of the refrigerator. Using a toothpick dip one peanut butter ball at a time into the chocolate and sprinkle with pecans immediately before the chocolate hardens.
Repeat until all the peanut butter balls are covered in chocolate then place them in the refrigerator until the chocolate hardens. When the chocolate peanut butter balls are done take out a few and enjoy!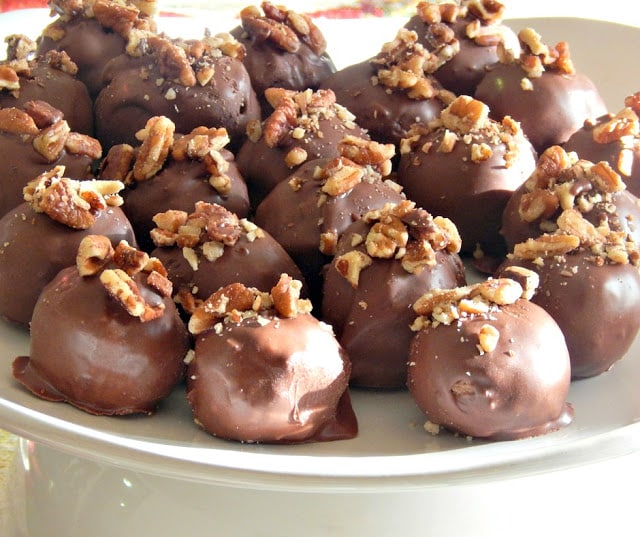 Make sure to keep the chocolate snowballs in the refrigerator in an airtight container until needed.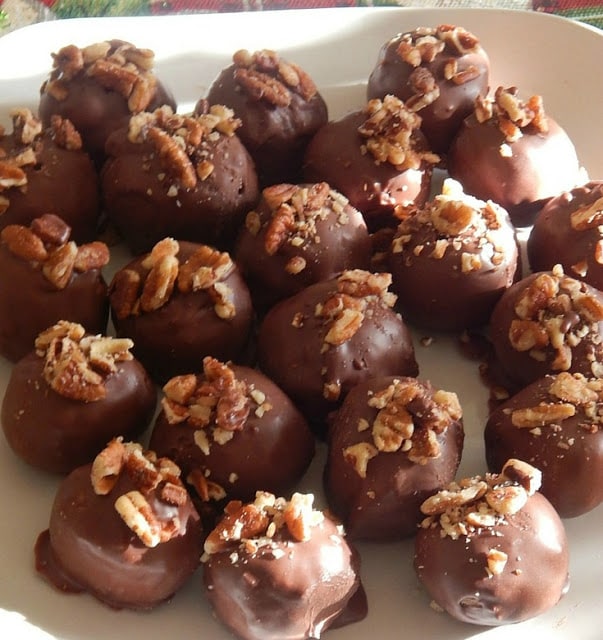 Do you have a favorite no-bake peanut butter balls recipe you would like to share? Share it below in the comments. We would love to check it out.
Remember these little round balls of goodness are perfect for Christmas and would look festive sitting on the holiday dessert table with all the Christmas cookies.