This adorable Valentine's Day Candy Heart Glitter Frame is a great Valentine craft project for kids to make with help from an adult.
I love DIY Valentine's Day presents. I think receiving homemade gifts any time of the year is excellent. Making a present for someone doesn't have to cost a lot of money or be time-consuming.
I am sharing this cute DIY Valentine's Day frame I made with my little boy for his grandmother.
I am sure you will want to make one for yourself and a few to give away as gifts. This cute craft makes a great keepsake!
The adorable picture frame craft is suitable for children five years old and older to make with little supervision.
I sat next to my son in case he needed guidance while he decorated the frame for his grandmother. My son only needed help with the Mod Podge.
My son enjoyed decorating the frame, and our dog was hoping my son would share some of the candy he was sneaking to eat.
supplies For Valentine's Day Candy Heart Glitter Frame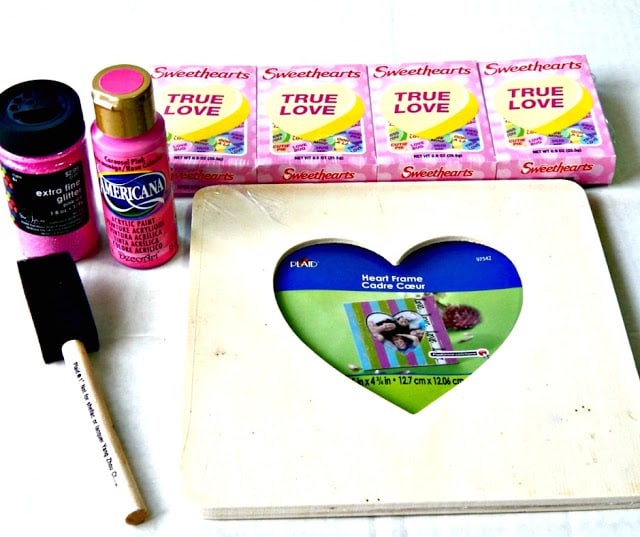 1- Wooden Heart Frame
Pink ice extra fine glitter
Americana Carousel Pink Acrylic paint
Mod Podge (matte)
2- two small sponge brushes
Sweethearts Candy
Photo of your choice
Picture frame stand
How to make A Valentine's Day Candy Heart Glitter Frame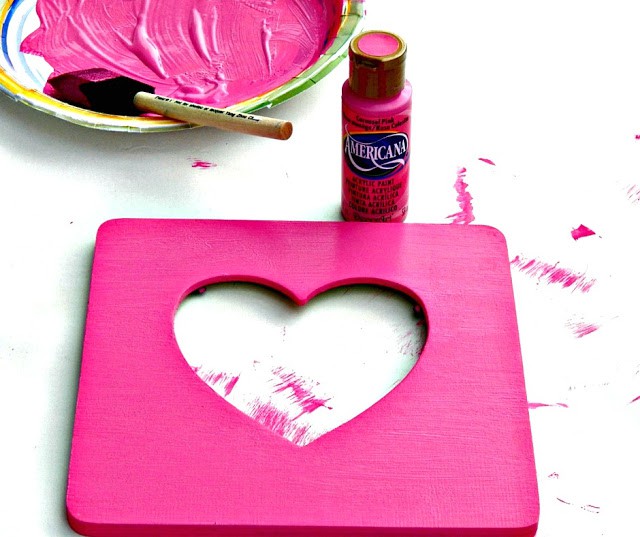 1. Remove the frame from packaging. Using a sponge brush paint the frame twice, let dry.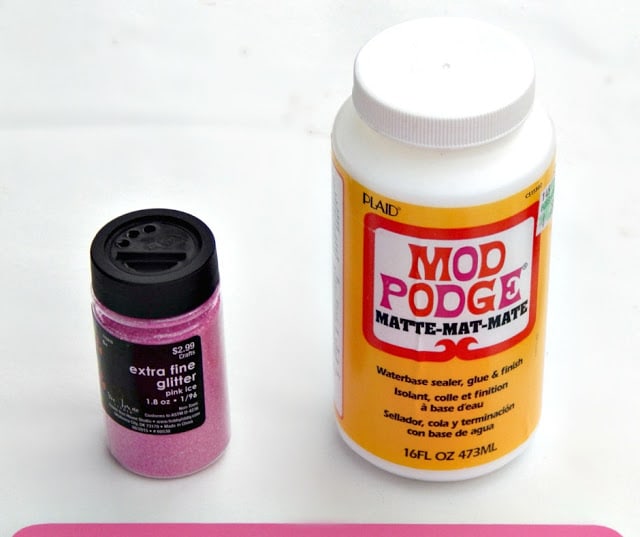 2. Once the paint dries on the frame, use a clean sponge brush to spread the Mod Podge covering the entire frame then quickly sprinkle the glitter over the Mod Podge on the frame. Shake off the excess glitter.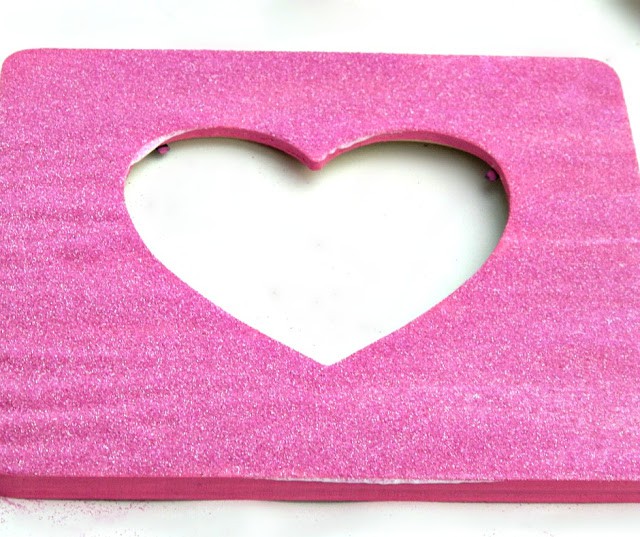 3. Wipe away any Mod Podge that has dripped onto the edges, using a soft tissue. Let the Mod Podge and glitter dry. The Mod Podge dries clear.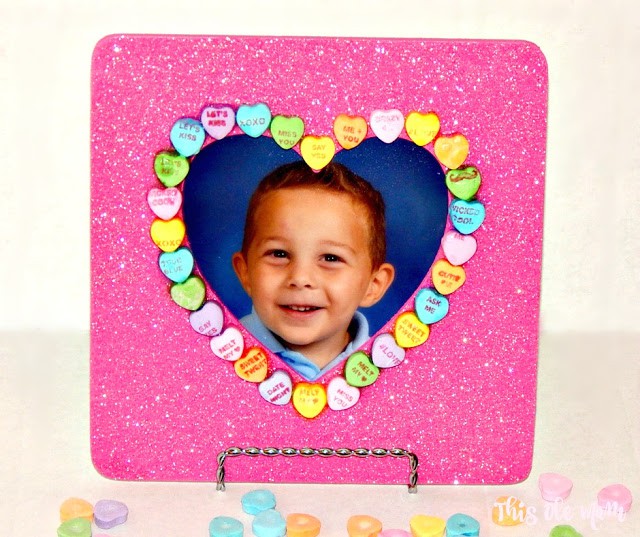 4. Pour some Mod Podge into a disposable bowl or paper plate. Dip the bottom of the candy hearts into the Mod Podge one at a time.
Decorate the frame and let dry. Once the frame is dry cut your picture into a heart shape and place in the frame.
You can use the stand that came with the frame or a picture frame stand like I did. 
More Valentine's Day Ideas