This Easy to Make DIY 4th of July Wreath is so festive and easy to make. If you're looking for an easy wreath to make for the Fourth of July, look no further!
I have a cute and easy Wreath that only costs a few dollars to make. You can make this Wreath in less than 30 minutes and under $4.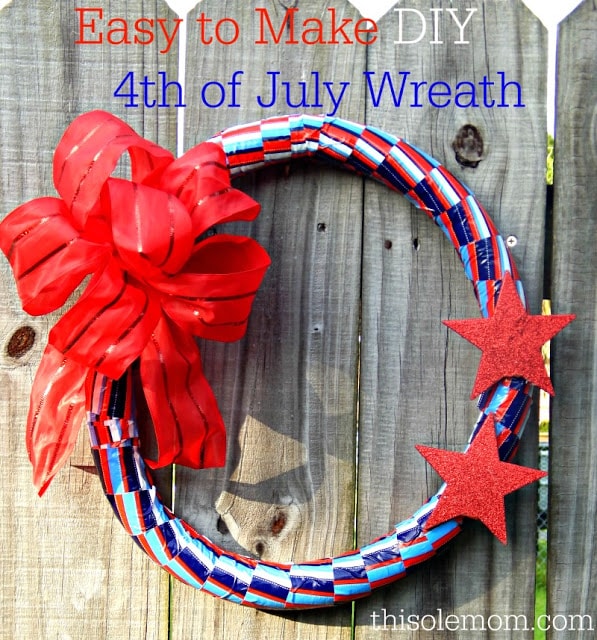 You will be surprised to know that my Wreath is actually made from Pipe Insulation .Yeap you read that correctly!
Let me tell you first how I came up with the idea for this Fourth of July Wreath.
I was recently at the Dollar Store when I saw the Red, White, and Blue Duck Tape. 
I was enjoying some time alone while my son was at a Playdate at a friend's house. As I held the tape in my hand a hundred million projects popped in my head.
I knew I wanted to make something for Fourth of July, but I didn't want to spend a lot of money.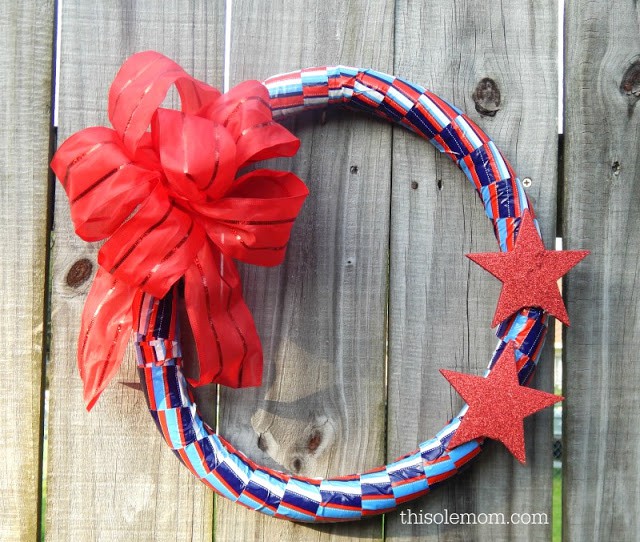 I decided to buy two rolls of the Red, White, and Blue Duck tape; while at the checkout counter I got an idea.
I went back into the store searching for Stars that I could use to place on a Wreath. I found one of those glittery Clackers  that my little boy is always begging me to buy for him.
I was excited to check out and get home to start on my Wreath. As I driving home I kept thinking I hope my husband didn't use the Pipe Insulation I saw the other day in the Garage.
When I got home I found the Piping Insulation still lying on the garage floor, after a few minutes of doing a Happy Dance I made my $3 Wreath in less than 30 minutes.
Supplies to Make DIY  4th of July Wreath 
1 Piece of Pipe Insulation cut to 48-50 inches long
2 rolls red, white, and blue duck tape
red ribbon
glue gun
glitter stars
floral wire
How to Make the 4th of July Wreath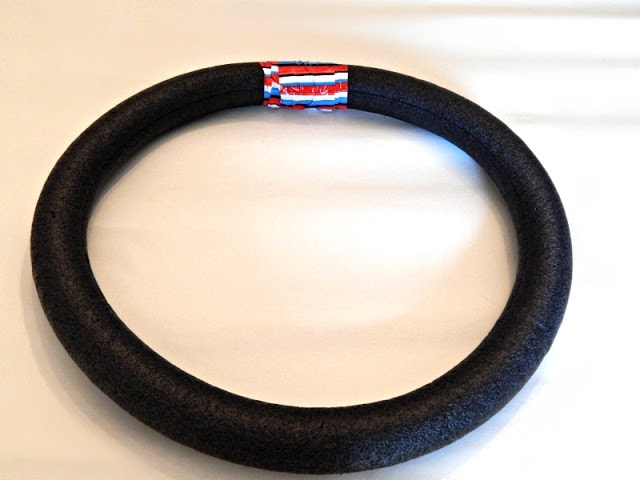 1. Cut the Pipe Insulation to 48 inches long, next tape the two ends together using the duck tape to form a circle (wreath).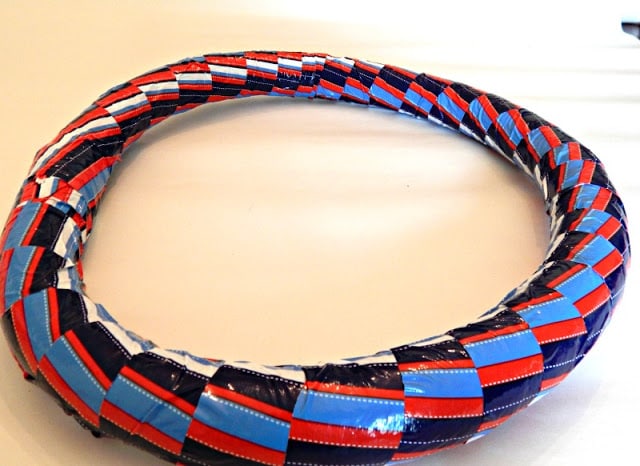 2. Wrap the tape completely around the circle until it's completely covered.
3. I bought a Glitter Clacker Bead Necklace and used scissors to remove the Stars then I glued them onto the Wreath using a hot glue gun.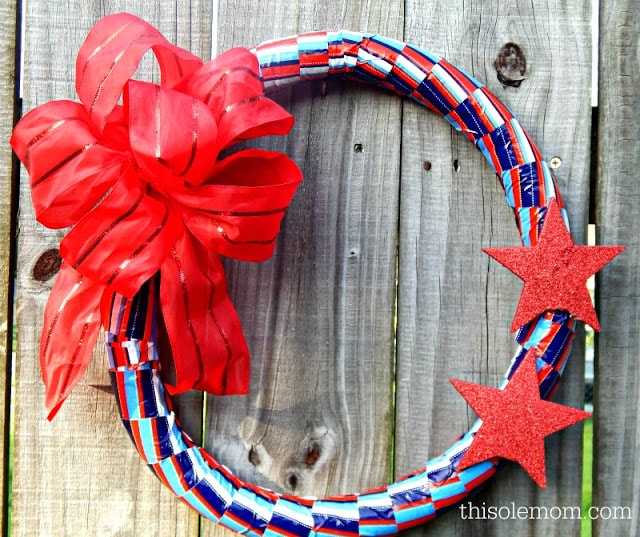 4. Make a bow with the ribbon and using the floral wire or glue gun attached it to the Wreath.
Note- I used ribbon I had already. My Wreath cost me $3 to make. I love how festive it turned out.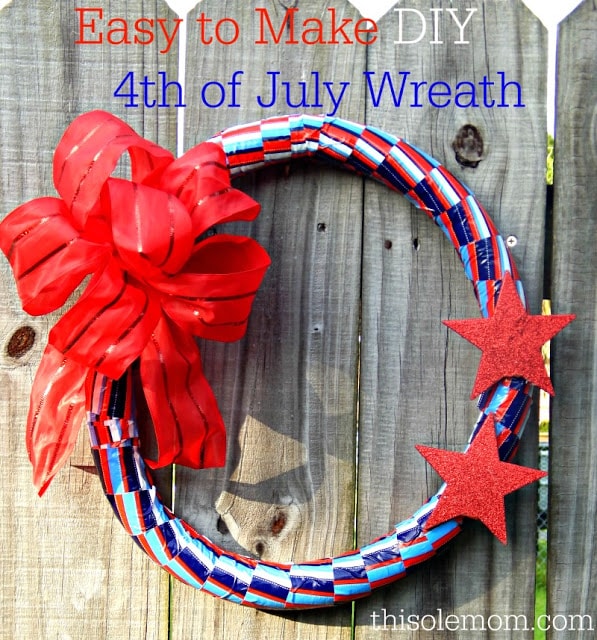 What do you think about my 4th of July Wreath?
If you made a Fourth of July Wreath or DIY Project I would love to see pictures of it.
PIN ME