This Peppermint Mocha Latte is the perfect homemade hot drink to enjoy during the cold winter months. And, it's budget-friendly and tastes amazing!
When winter rolls around it's fun to visit coffee shops. That warm and succulent smells that tingles your nose. Drives you straight into the arms of the coffee shop.
However, who wants to spend $5 on a cup of joe or a peppermint mocha latte? That's why I'd love to show you how to make a Peppermint Mocha Latte!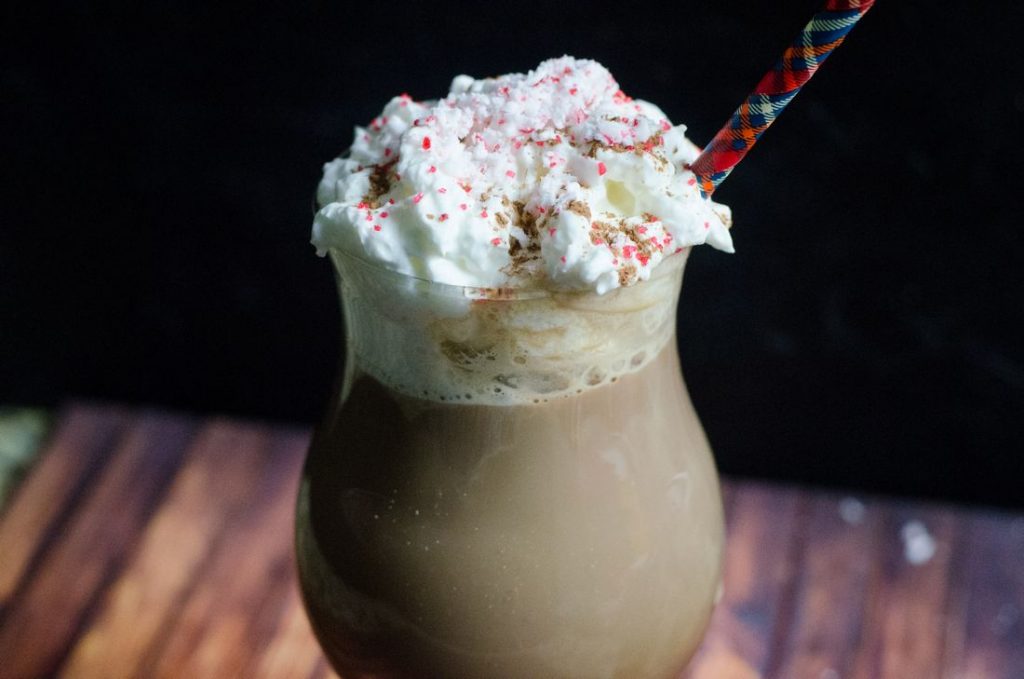 What I love about making peppermint mocha at home is that my latte can be enjoyed while watching Hallmark movies and it reminds me of the holidays.
Additionally, making a latte for guests when they stop by to visit. Of course a latte is always needed when wrapping presents.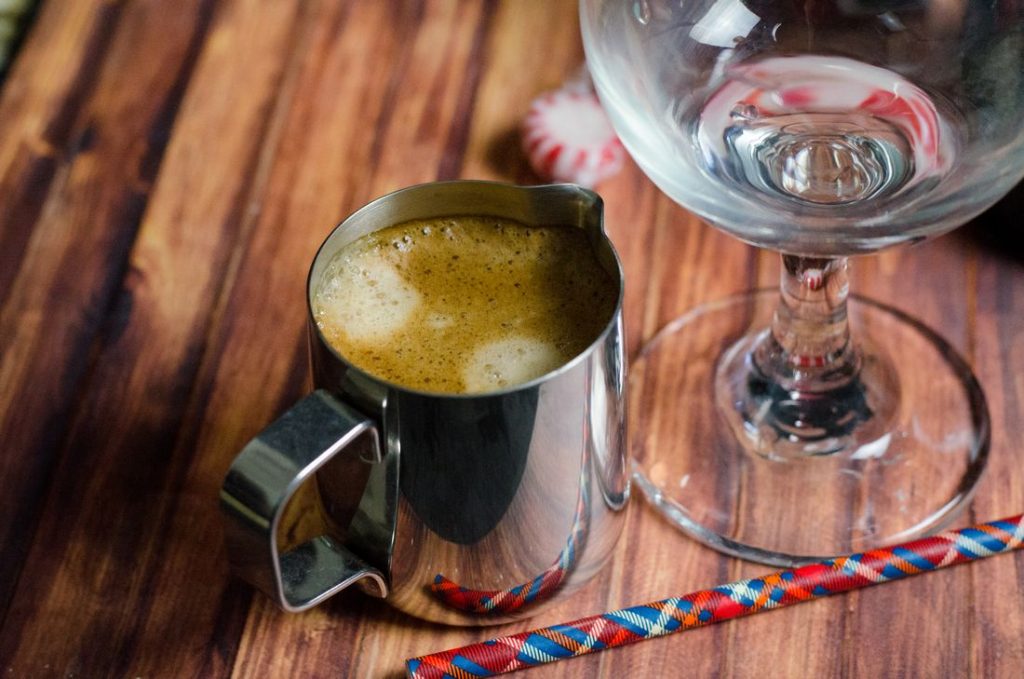 Making the Peppermint Mocha Latte
First, starting off with a good espresso bean is important. Don't just buy any bean. If you like Starbucks you can buy their espresso bean.
However, Ghost Alley Espresso is a great choice. Hence, there might be a local coffee shop that carries a bean you enjoy. Go with that!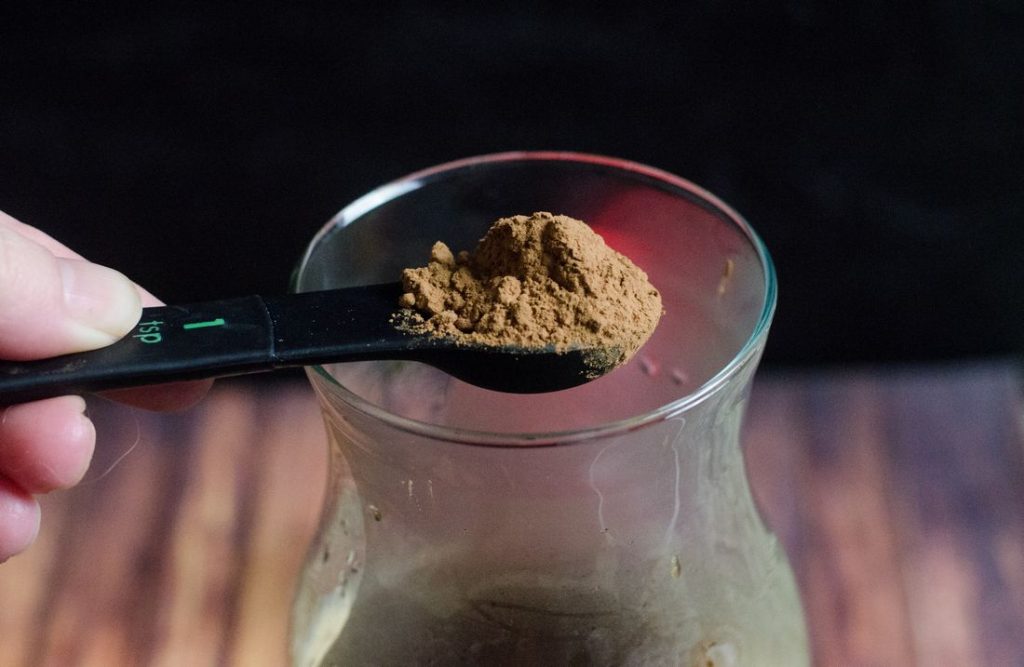 Second, find a good cocoa you love the taste of. Hence, a mocha latte is a mocha from the chocolate or cocoa you add to it.
Therefore, we used a Hershey's cocoa here. Placing it in the bottom of the glass before pouring the espresso or before pouring the milk helps the cocoa spread without stirring.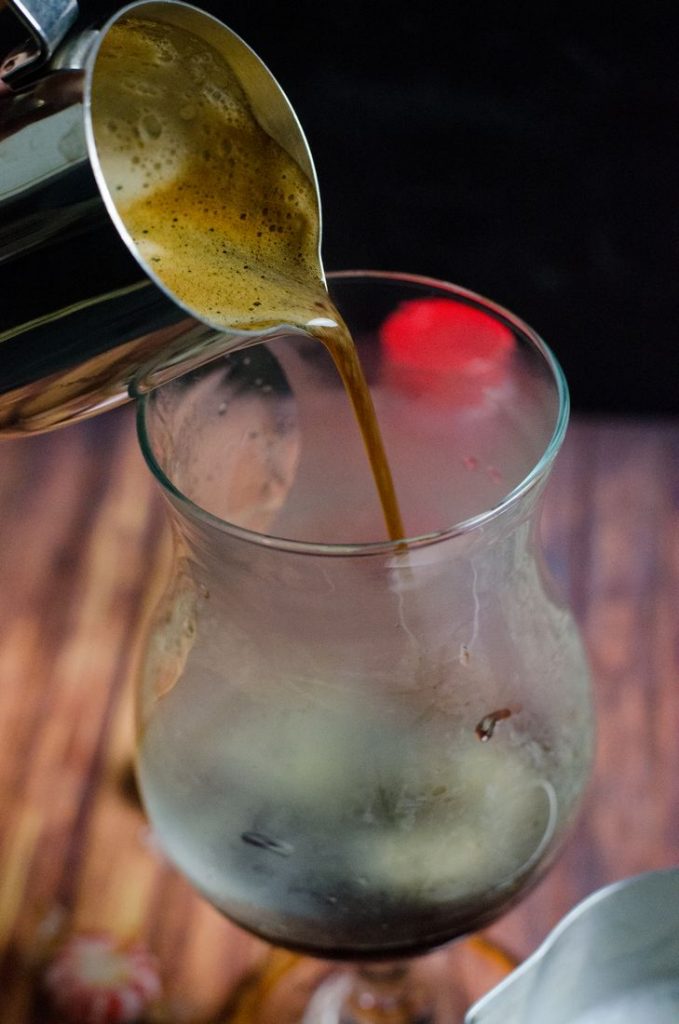 Additionally, add the one pump of peppermint simple syrup when you add the cocoa.
This is optional as some like the peppermint inside and some just like the mocha topped with peppermint. We prefer a pump inside the latte.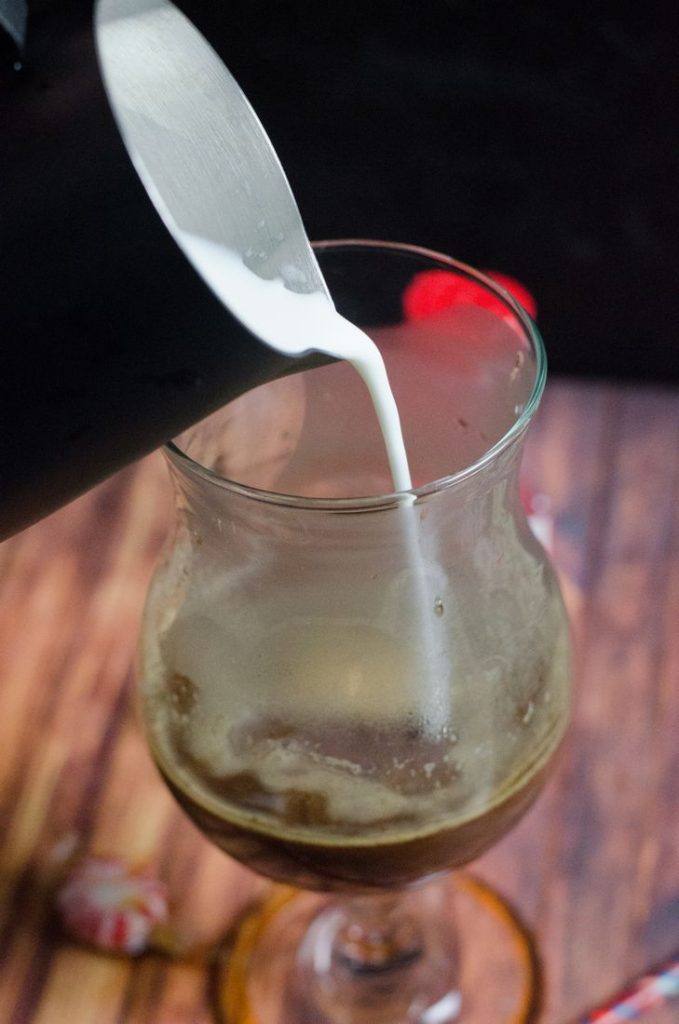 After pouring in the espresso froth the milk and slowly pour into the center. This will allow the rest of the liquid to mix together.
Additionally, below you may notice that the latte is topped with whipped topping, peppermint, cocoa, and sprinkles.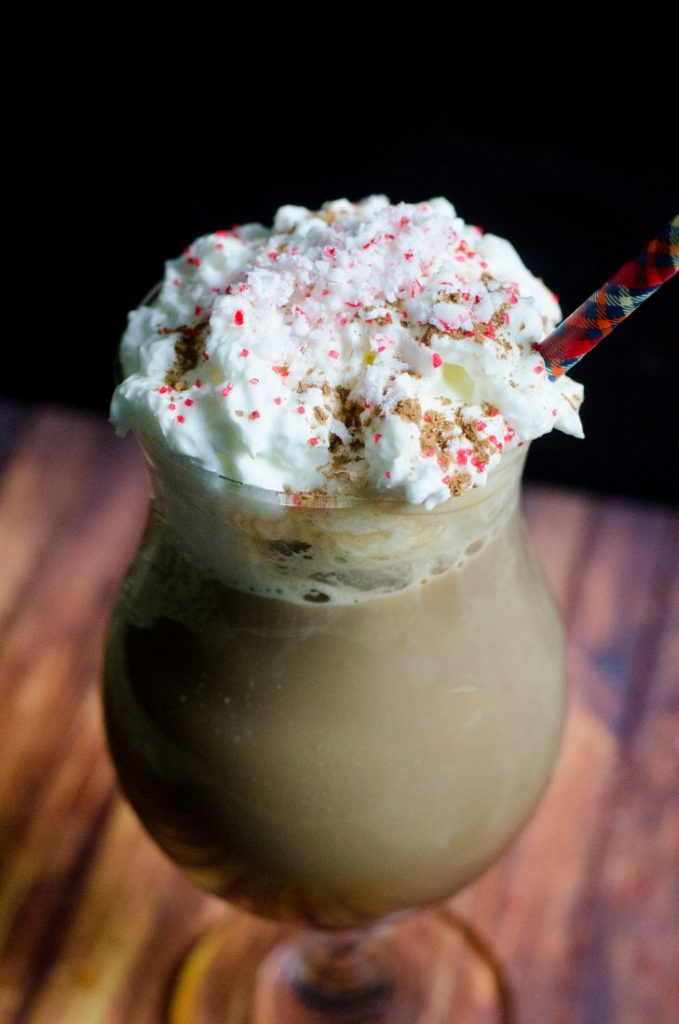 Lastly, the toppings can be changed around to your liking. Hence, we enjoy the cocoa, sprinkles, and crushed peppermint. And,
Above all, feel free to play with the topping. Furthermore, garnish the drink with a candy cane during the holiday season.
Don't forget to make some Eggnog Snickerdoodles to pair with this fabulous latte.
Pin Me: