It's almost 2019 and if your like me you might be looking for last minute New Year's Eve decorations. Printables are always easy for me to click, print, cut, and wrap. This New Year's Eve Party Popper printable wrap around those confetti poppers. Hence, making it super simple to decorate for New Year's Eve.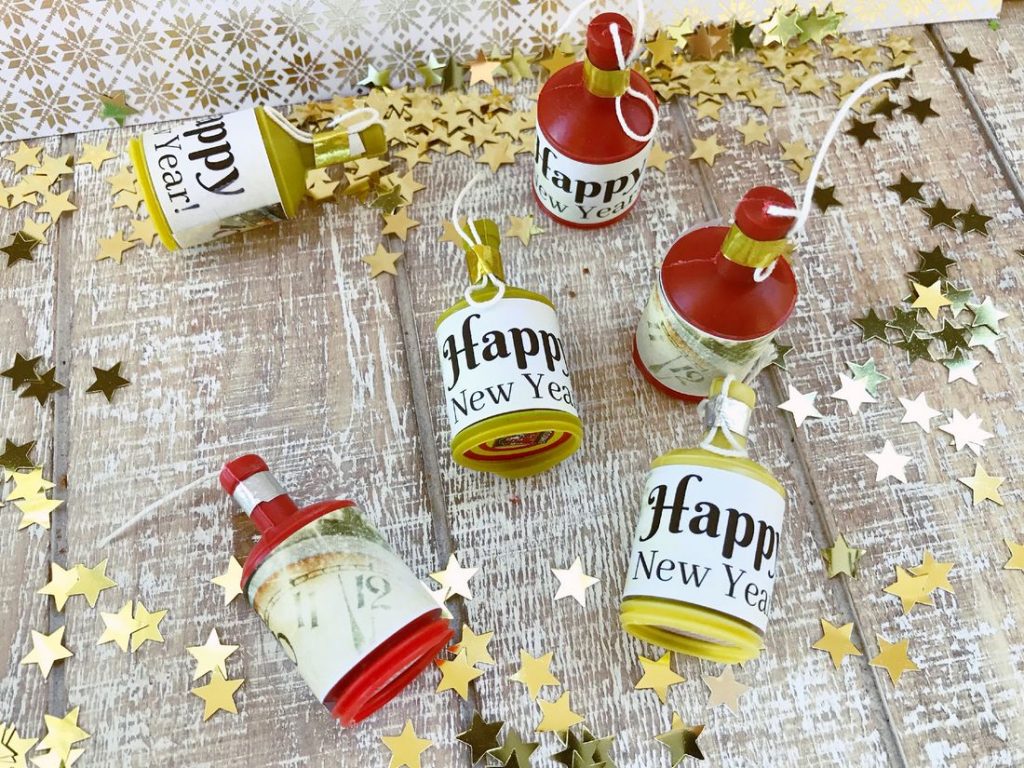 Did you stumble here looking for New Year's Eve party ideas? We sure do hope so! These party poppers will go along great with these New Year's Eve noisemaker printables. Therefore between the two you will be ringing the new year in, in style!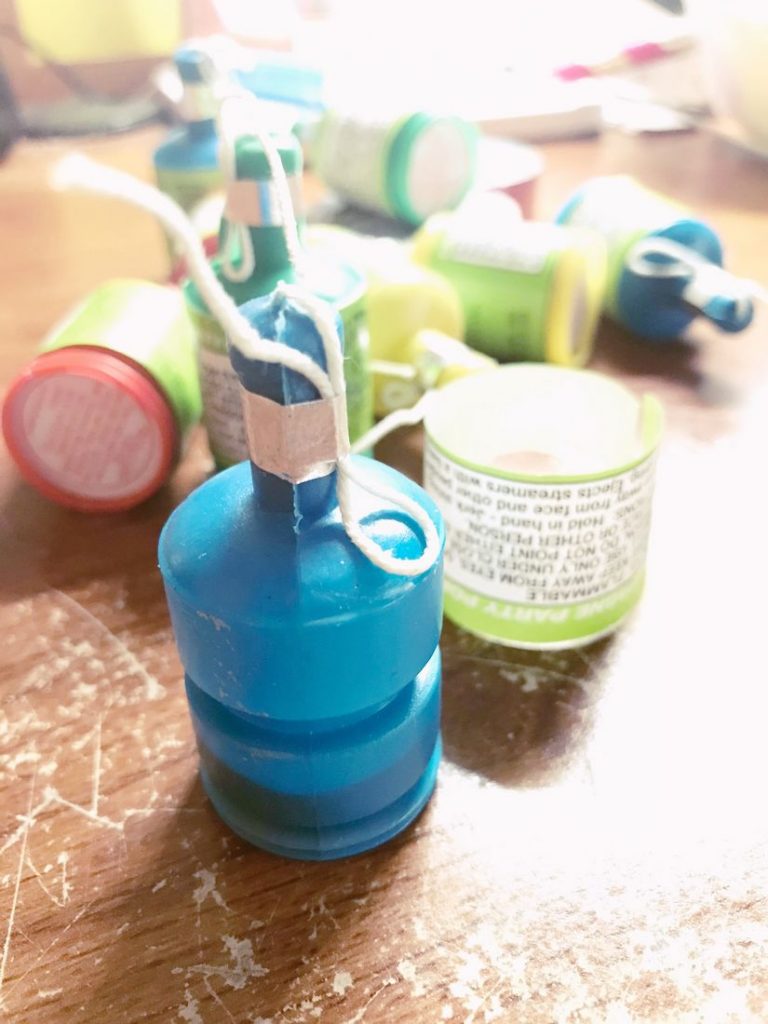 How to Make New Year's Party Poppers:
Party Popper Wraps printable
Guillotine paper cutter or scissors
Full sheet sticker paper
Party poppers
NOTE: If you prefer to use basic printer paper instead of sticker, you will also need clear tape.
Instructions:
Remove labels from party poppers.
Print party popper wrappers on sticker paper and cut apart.
Remove the sticker backing and wrap one sticker around each party popper.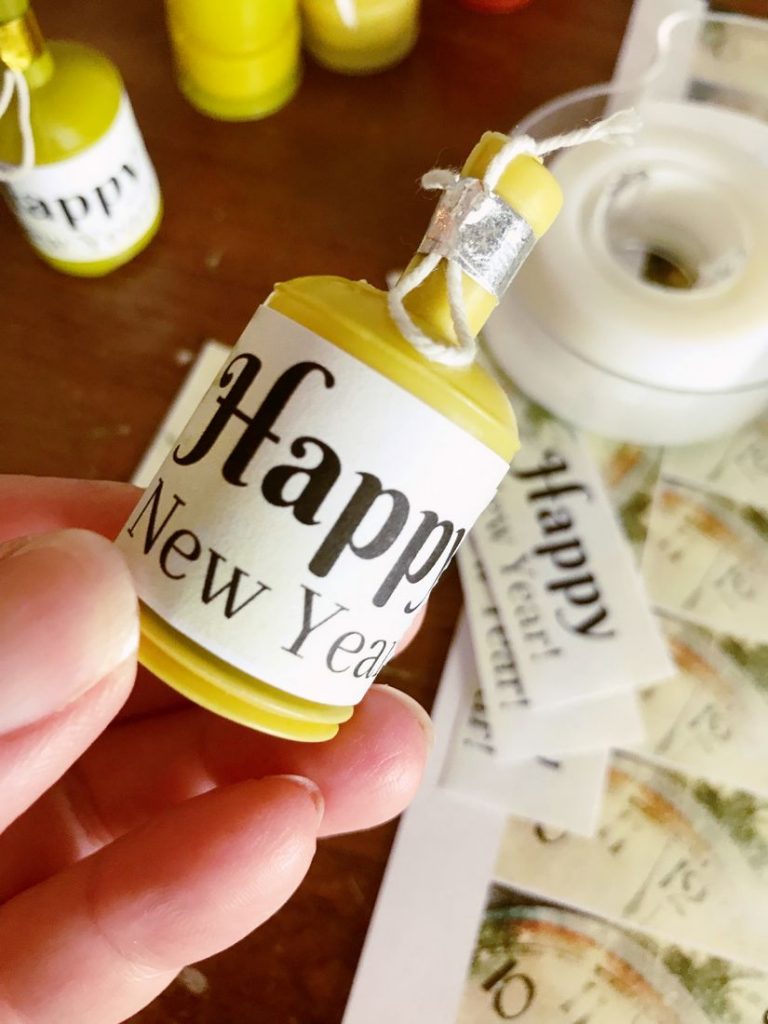 Additionally, take some plates and with paint pens clocks can be drawn on. Let the plates dry and use them to serve up appetizers or these adorable ball dropping cupcakes. Furthermore, you can find these party poppers at the dollar store or most local grocery stores; even amazon.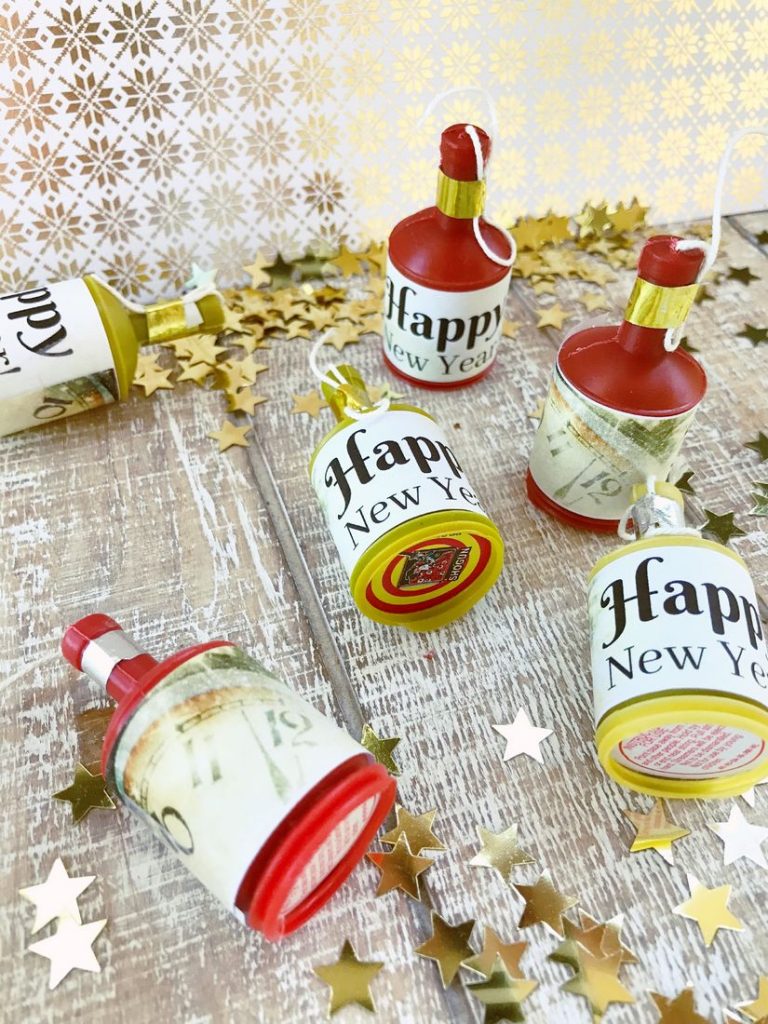 Just place these on a table by the door for those coming in. Additionally, these New Year's Eve Party Poppers can be placed in bags along with the noisemakers for a fun party packet. To download and print the New Year's Eve Party Popper Printables just click here.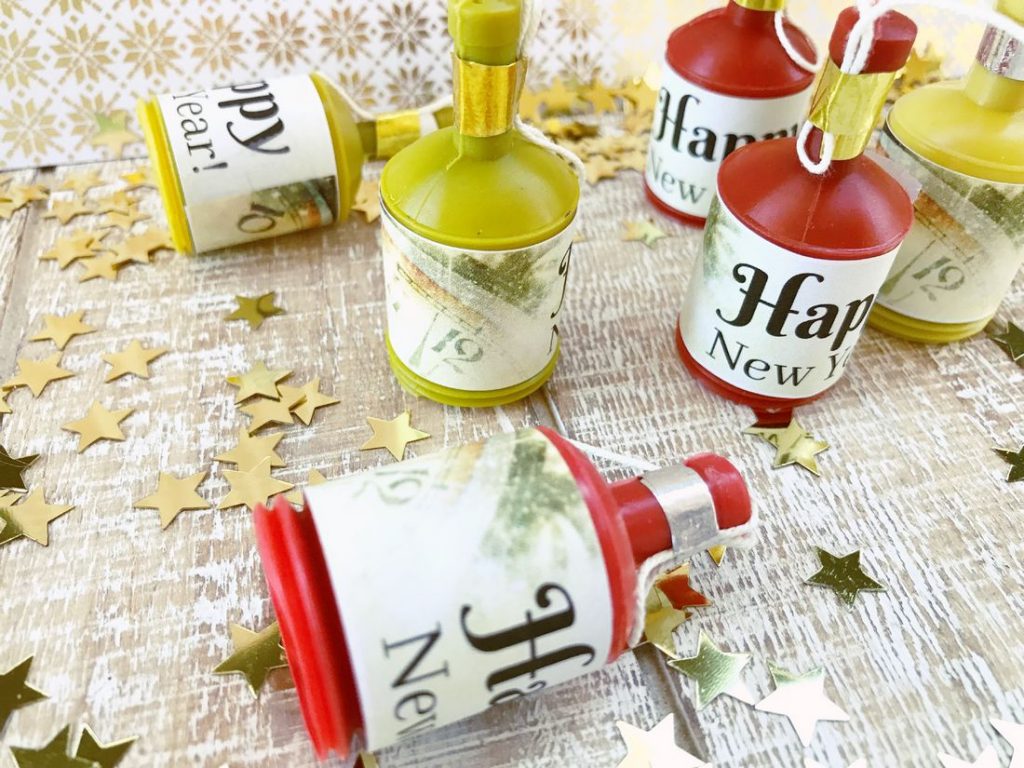 Lastly, don't forget to add a touch of gold to all the desserts to really hype up the glamour and colors of New Year's Eve. We hope you have a great time ringing in 2019!
Pin Me: