This simple and delicious Chicken Pasta Salad makes a quick and easy meal or side dish using leftover chicken or canned chicken.
Also, it's the perfect pasta salad to serve at picnics and potlucks.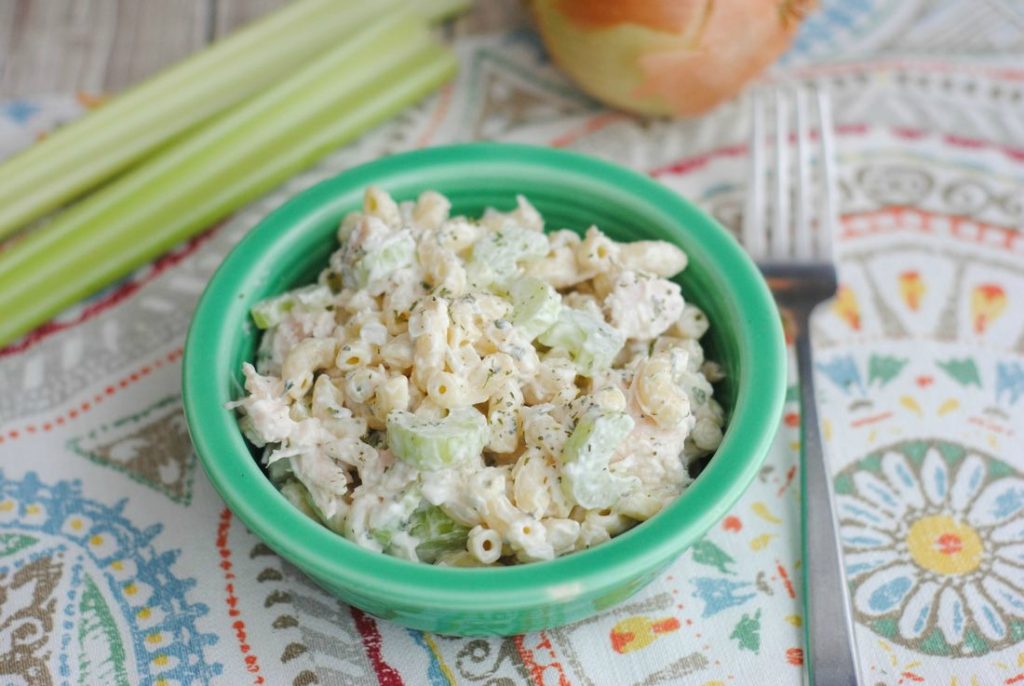 If you need a cold and refreshing recipe this cold chicken pasta salad recipe with mayo is simple to make and only uses a few ingredients.
You could easily make it the night before you need it and if you need to take it along to a barbeque or potluck pack the pasta salad in a cooler with ice.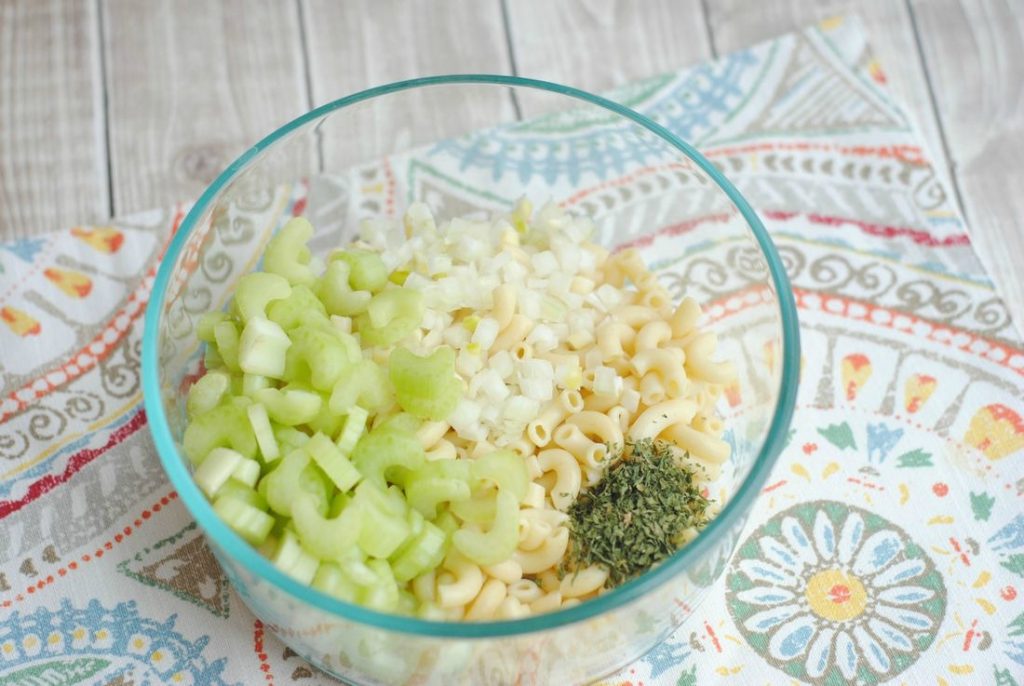 If you wanted you could add grapes to this chicken salad pasta recipe and make it a chicken pasta salad with grapes recipe or even add peas to it instead of grapes.
What other ingredients would you add to this macaroni salad besides chicken, celery, onions, and parsley?
Sometimes I even make this pasta salad with ranch dressing and bacon. It's a very versatile salad.
Honestly, there are many different ingredients you could add to this chicken salad.
Though, it's personally up to your taste buds and how filling you would like to make it.
How to Make Chicken Pasta Salad
First of all, to make this pasta salad, you need cooked chicken.
You can use leftover chicken, store-bought rotisserie chicken, canned chicken, or a few pieces of chicken breast boiled or cooked your favorite way.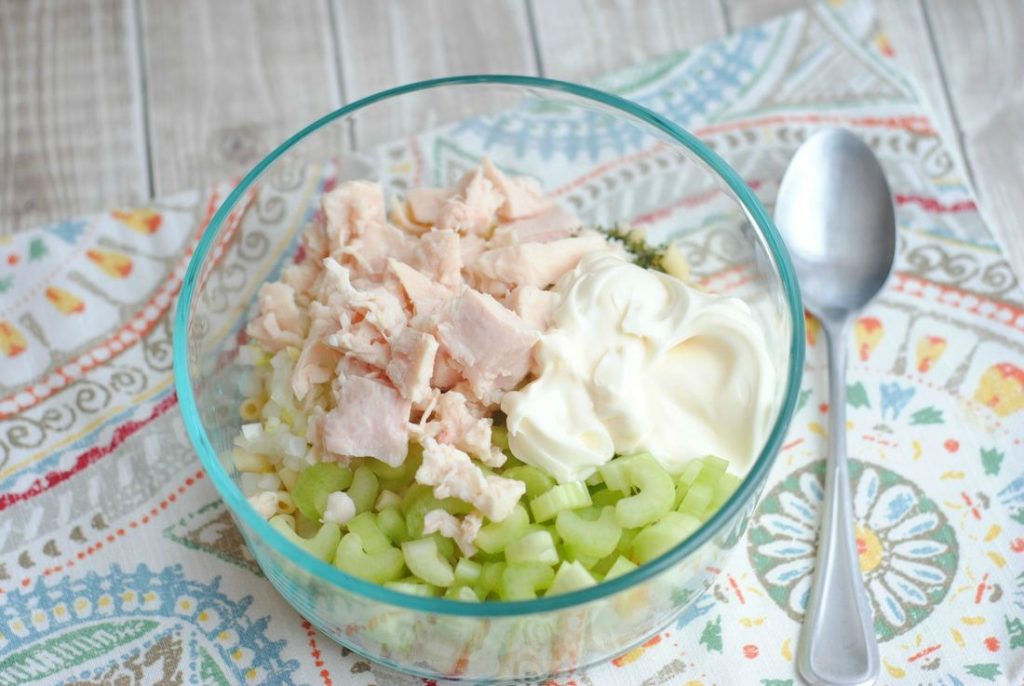 Just shred the chicken or cut into chunks.
Also, you could use my Instant Pot Cajun Whole Chicken recipe for dinner one night and use the leftover chicken for this pasta recipe.
Second, cook 8 ounces of elbow macaroni according to the directions on the package. Don't cook it too long or it will become mushy.
Third, chop a medium onion, fresh parsley, and slice thinly three stalks of celery.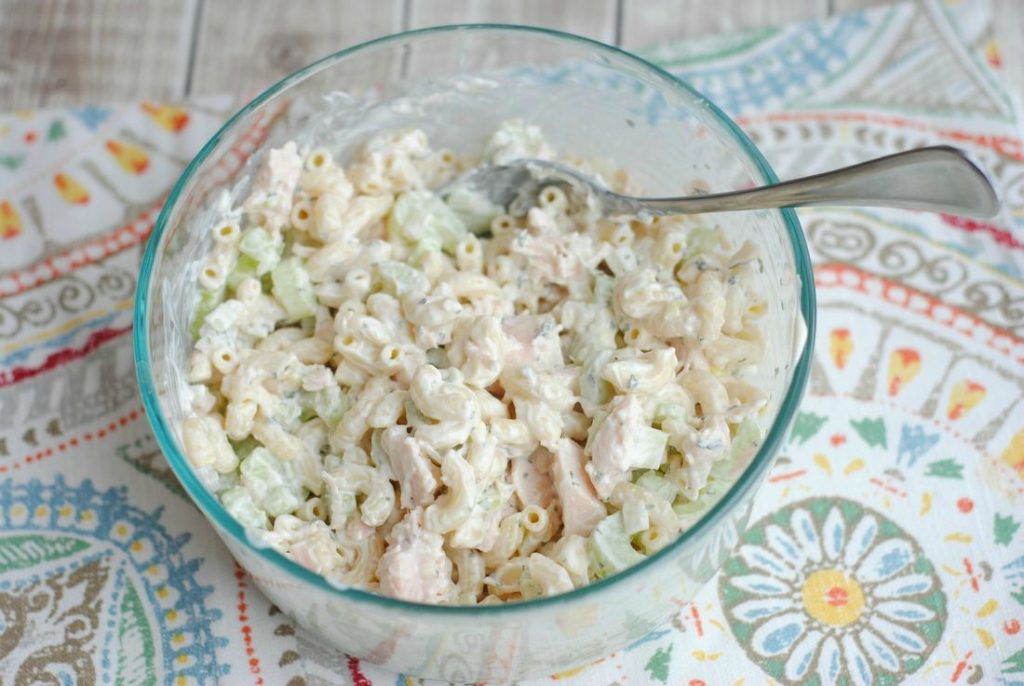 Fourth, in a large mixing bowl add the pasta, chicken, and all the veggies.
Fifth, stir in some mayonnaise and season with salt and pepper. Next, mix all the ingredients.
Last, cover the chicken salad and refrigerate at least 3-4 hours or overnight. Serve the chicken salad cold.
What to serve with this Pasta Recipe
You could serve almost anything with this pasta salad.
You could serve buttered French bread, crackers, a Carrot Apple Ambrosia Salad, or even barbecue ribs, and any type of grilled meats.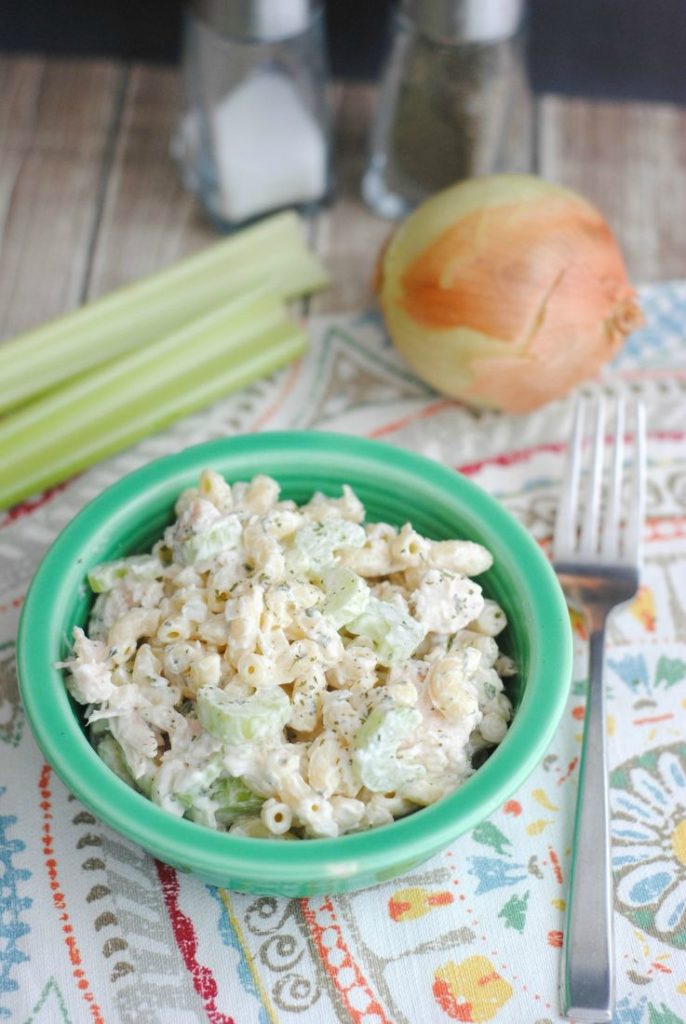 How long will the Pasta Salad keep
The salad will last in the refrigerator at least 3-4 days in an airtight container.
Make sure to use a clean spoon each time serving the pasta to ensure it doesn't get contaminated.
Also, don't leave the pasta salad sitting out on the counter, so it doesn't spoil.
This recipe is perfect for using leftover chicken from Easter dinner, Mother's Day lunch, summer barbeques, and Fourth of July cookouts.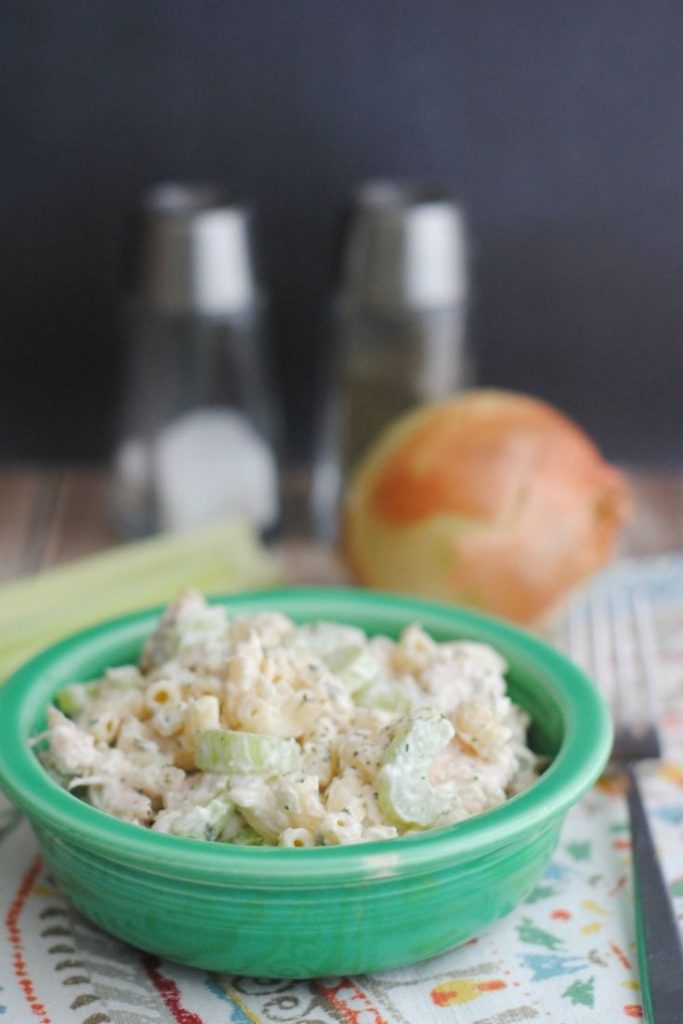 More recipes for you
PIN Pasta Recipe