This easy Stand Mixer Pizza Dough makes the best homemade pizza! The pizza crust comes out crispy and delicious.
If you love making pizza at home but, not a fan of kneading the dough let your KitchenAid mixer do the work for you!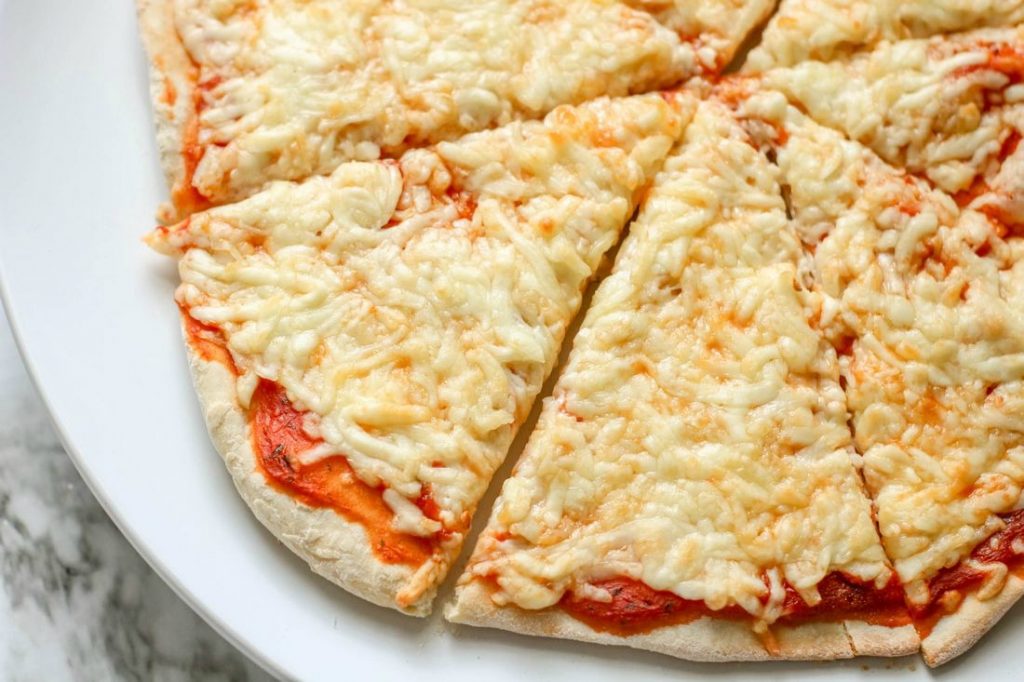 Choosing to make this basic pizza dough recipe at home instead of opting to order take out pizza saves my family money.
We get 2-3 pizza crust from this pizza dough recipe depending on how big we choose to make each pizza.
Also, when we make our pizza dough at home, we know the ingredients used.
Additionally, making pizza dough at home gives my family another excuse to spend more time together in the kitchen.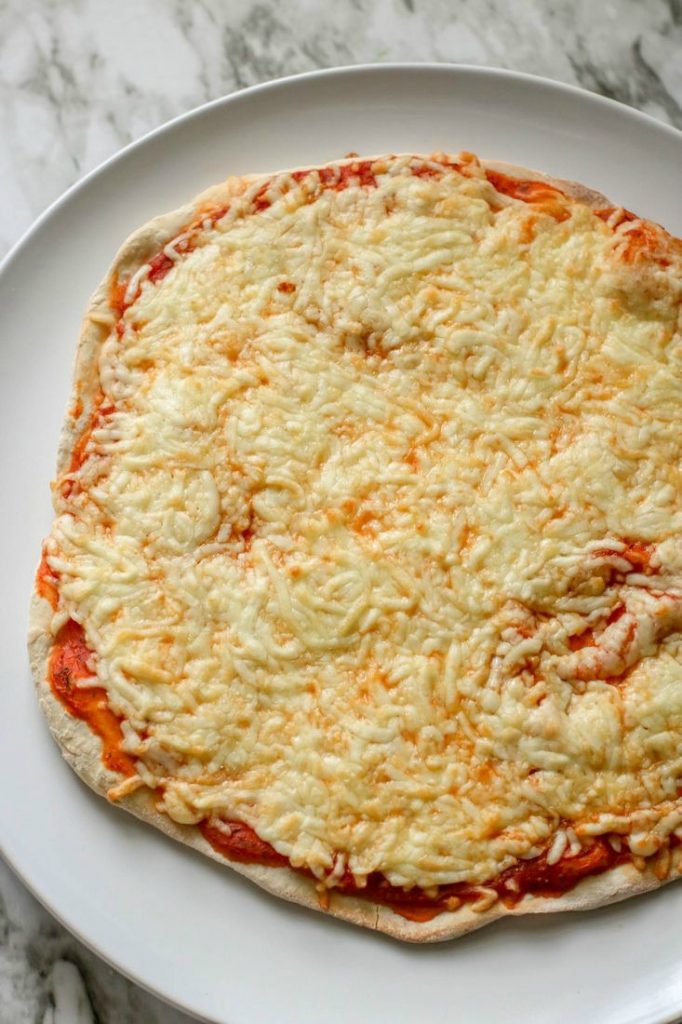 My little boy loves helping me make the pizza dough. He usually adds all the ingredients into the mixer.
Then I use the bread hook to knead the dough. Once the balls form and we roll out the pizza dough, we discuss which toppings will go on top of the pizzas.
Sometimes we'll use pizza sauce, cheese, and a little oregano for a more budget-friendly dinner.
We might even make a side salad to go with the pizza. My son prefers cheese pizza anyways.
Honestly, I don't care if we top our pizza with a ton of meat or only use cheese as long as my crust is excellent and tasty!
What pizza toppings are your favorite?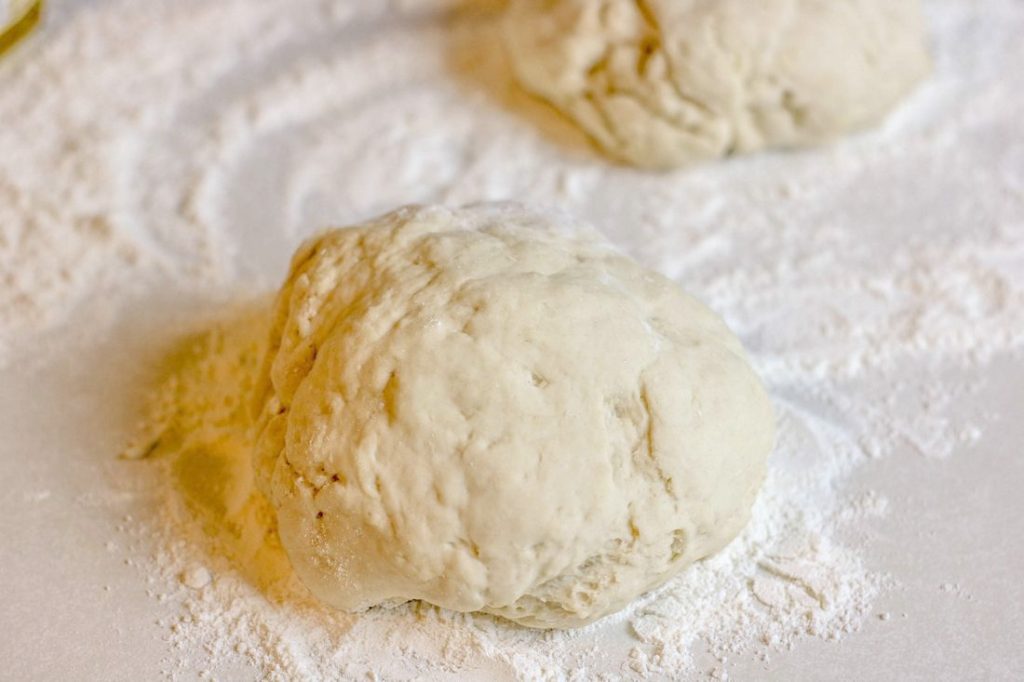 How to do you make Stand Mixer Pizza Dough?
First of all, you will need a stand mixer. Any brand stand mixer will do; it just depends on which stand mixer you prefer to use.
I have a KitchenAid but, Hamilton Beach, Cuisinart, and Sunbeam are all popular stander mixer brands.
Second, stir together the sugar and water in the mixer bowl. Sprinkle the yeast on top and set aside until foam forms on top, usually it takes about 10 minutes.
Third, don't forget to preheat the oven to 400 degrees and lined a large baking sheet with parchment paper.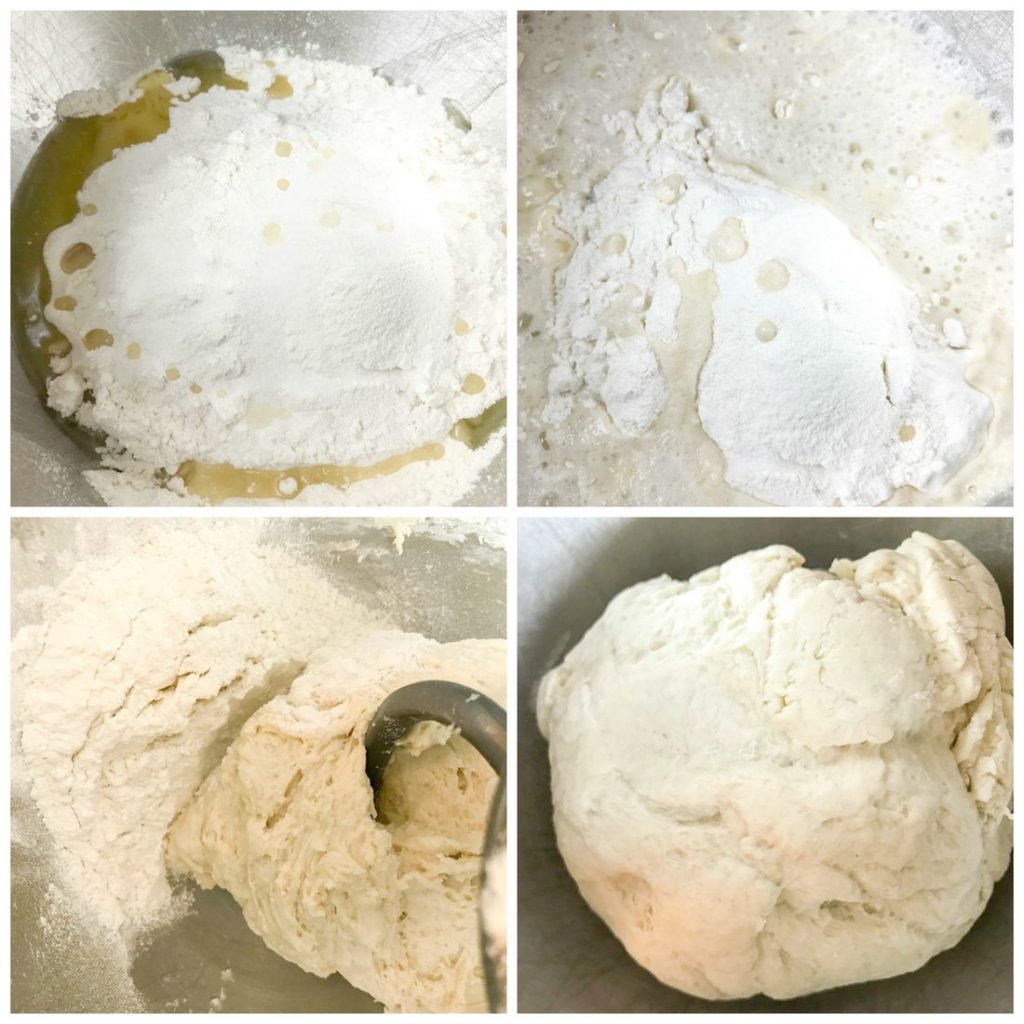 Fourth, stir olive oil into the bowl with the yeast. Next, add 3 cups of flour and salt to the mixing bowl.
Fifth, using your bread hook on your stand mixer, blend the dough on low speed until combined. If the dough is too sticky, add additional flour, mixing between each addition.
Finally, turn mixer speed to medium and knead with dough hook until the dough hook forms a ball.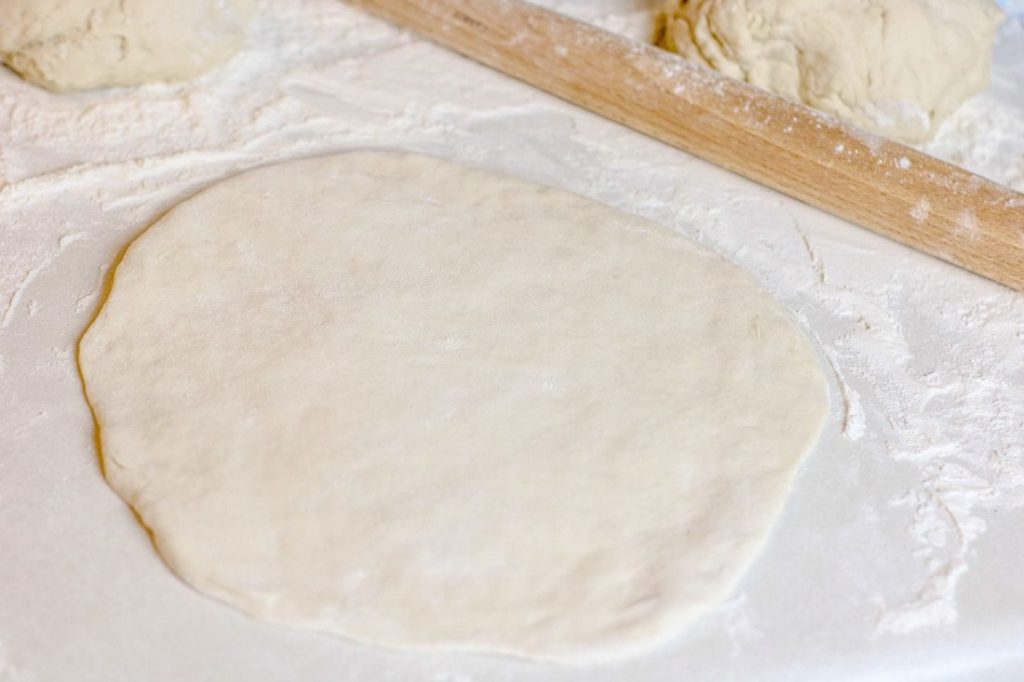 Sixth, remove the dough from the mixing bowl and roll dough on a lightly floured surface into 2-3 balls.
Next, roll each portion of dough out into a circle.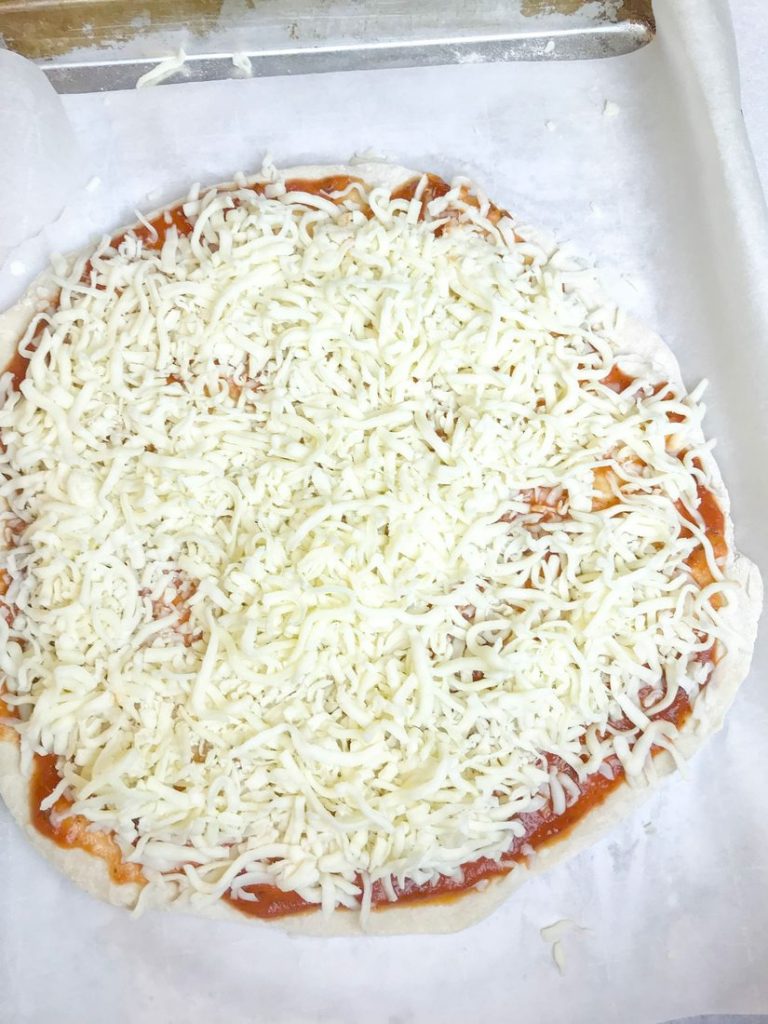 Last, transfer dough to a baking sheet with parchment paper and bake for 5 minutes.
Next, add desired toppings and place back into the oven and bake an additional 5 to 8 minutes depending on how thick you make the pizzas.
Carefully remove the pizza from the oven wearing oven mitts. Use a pizza cutter, and cut the pizza into slices. Enjoy!!
Doesn't the pizza crust look crispy and delicious? Does your family prefer cheese pizza or pepperoni pizza?
Can you freeze homemade Pizza Dough?
Yes, the pizza dough recipe is perfect to freeze. Wrap each individual pizza ball with cling wrap or parchment paper and place in separate Ziploc bags.
Thaw the dough the morning before you want pizza for lunch or dinner, then roll dough out and bake.
Don't forget to serve dessert with your pizza. No movie night or pizza party is complete without dessert.
You can make these delicious Lemoncello Cupcakes made with Lemoncello Chocolate Almonds or my easy Southern Cherry Supreme dessert!
More desserts for you to try
PIN Stand Mixer Pizza Dough: