Learn how to make a Lollipop Flower Pot Easter Centerpiece with this easy step by step tutorial. It's an easy centerpiece to make for Easter.
You'll love making this easy craft for Easter, either you can make it to give to someone or keep it yourself.
It's such a sweet project to make using lollipops, a styrofoam ball, and a flowerpot.
I have seen these cute Lollipop Flower Pots (similar but not like mine) on the internet for a while.
I had all the intentions of making one sooner, but of course, I procrastinated.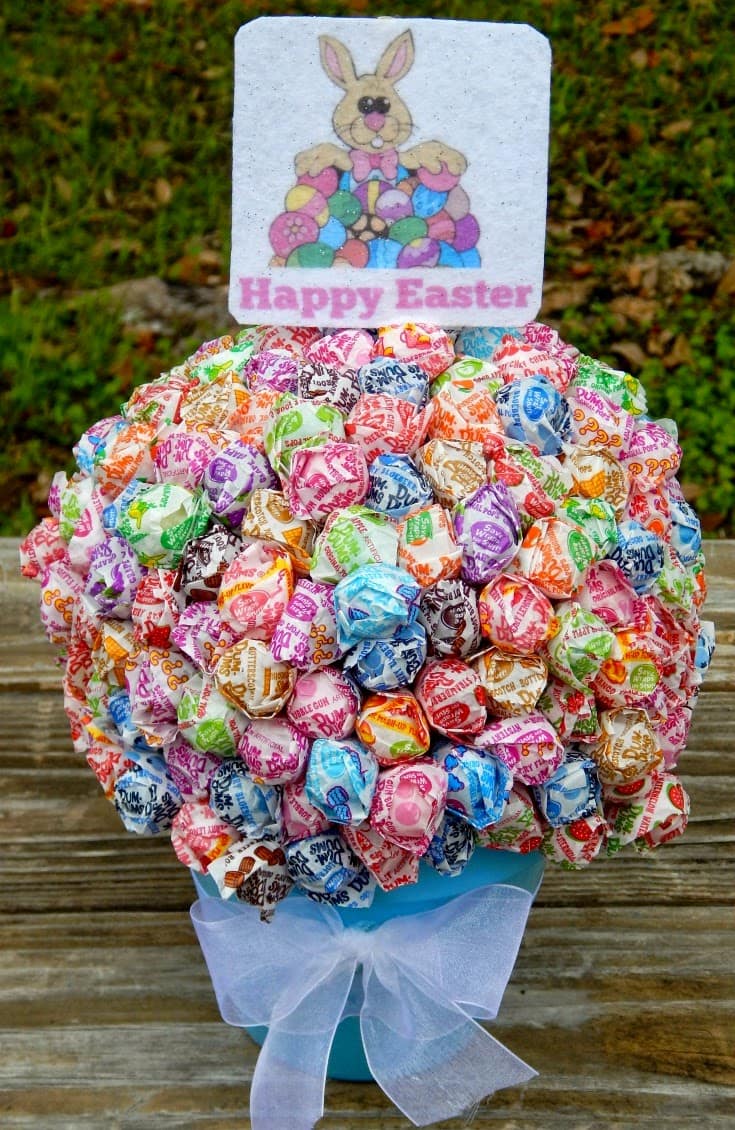 After I picked up a few boxes of Dum Dums after Valentine's Day on clearance for 80% off.
Knew as soon as I began throwing the boxes into my shopping cart what I wanted to make with them.
Didn't think it would take me over a month to decide to use the Lollipops.
Since Easter is quickly approaching I decided to use the Lollipops to make an Easter Centerpiece.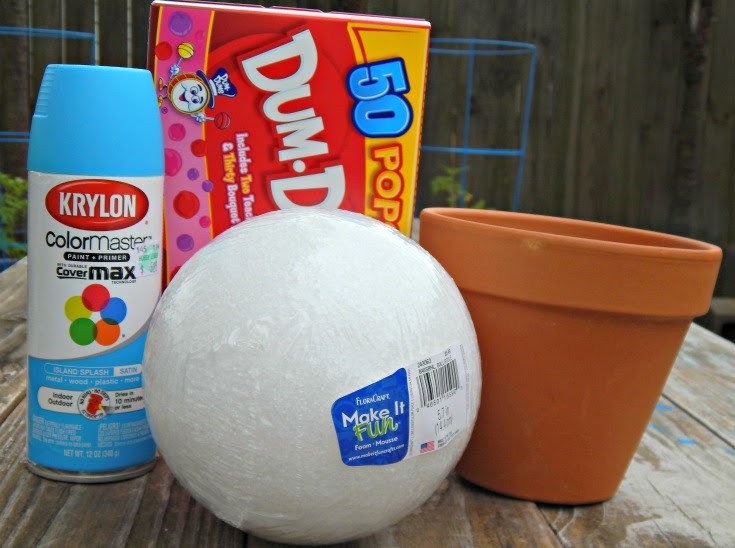 what you need to make A Lollipop Easter Centerpiece
1- flower pot
1- styrofoam ball
Spray paint
computer/ printer (I used my HP Envy printer)
1- stiff sheet white felt
hot glue gun
1- chopstick or skewer
Ribbon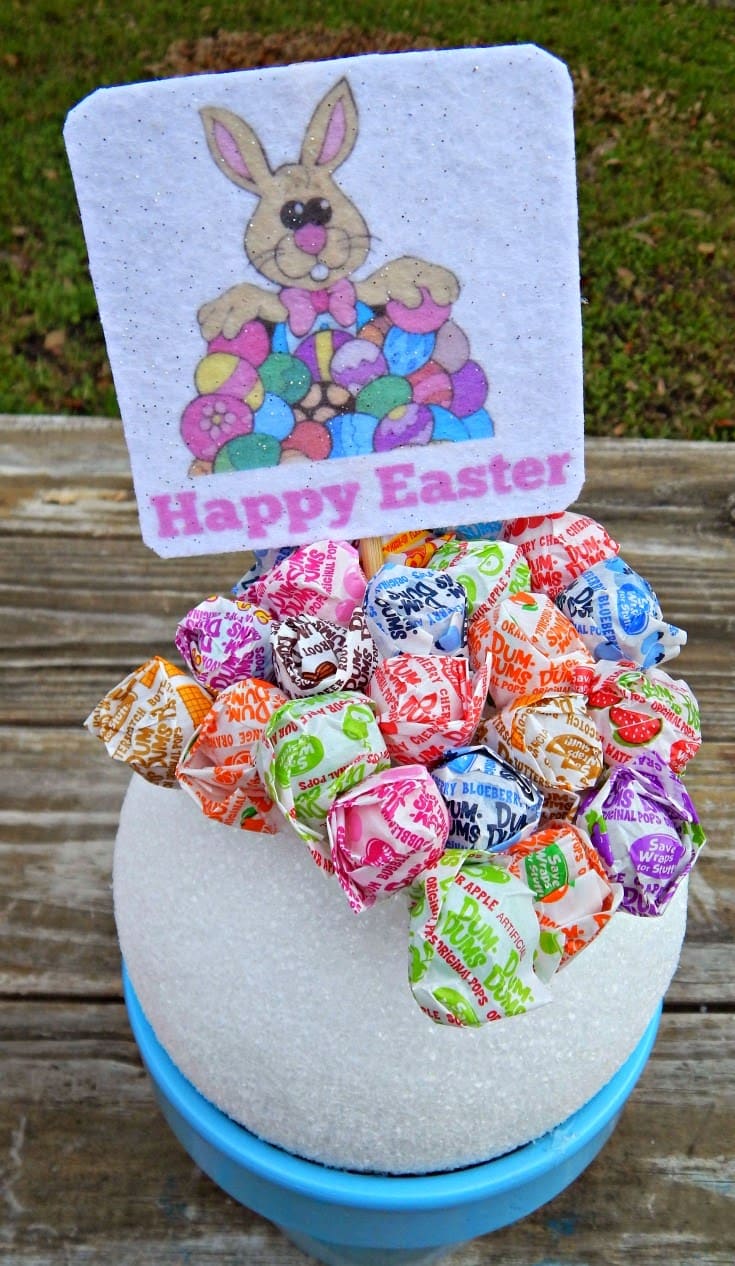 how to make a lollipop FLOWER POT Centerpiece
1. I found free clip art online, then designed a small Easter sign using picmonkey for my fonts. I used my printer to print out my design on stiff glitter felt.
Next, I cut out my design then glued it to a chopstick.
2. Spray paint the flower pot and let dry. When the flower pot is dry glue the styrofoam ball to it.
Next, stick the Easter sign into the Styrofoam ball where you want it. Then start sticking the lollipops into the Styrofoam.
3. Continue sticking the lollipops into the Styrofoam until the entire ball is covered.
4. Glue the ribbon onto the pot then tie the ribbon into a bow. Sit back and admire! This cute lollipop flower pot would make a lovely hostess gift for Easter, or use as a centerpiece for your Easter table.
Also, you can make lollipop flowerpots for birthday gifts, graduation, or any occasion. It's really a sweet surprise!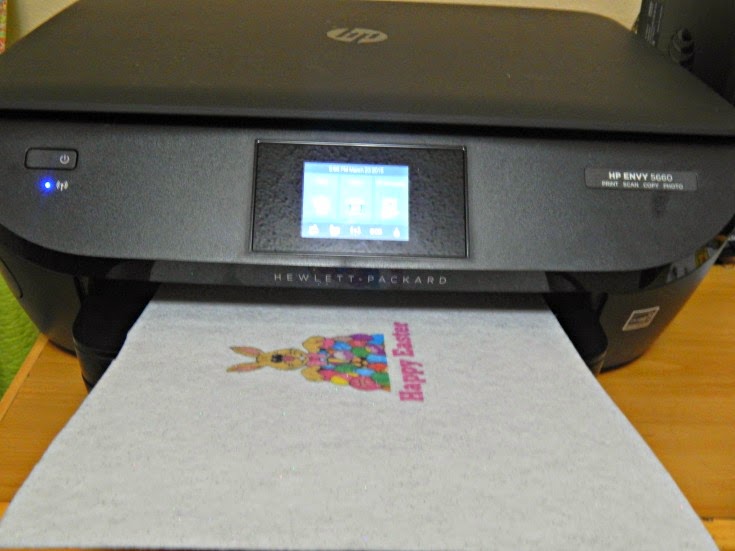 What do you think about my Lollipop Flower Pot Centerpiece?
More easter ideas
Pin Me: