The Easter Bunny Basket Cupcakes are fun for kids to help make and easy, too. These cute cupcakes also taste great.
I enjoyed making these treats with my little boy. We enjoyed  decorating  the cupcakes with candy and the cute bunnies.
Also, we think the cupcakes look wonderful, my favorite decorations we used for these adorable Easter baskets were the handles.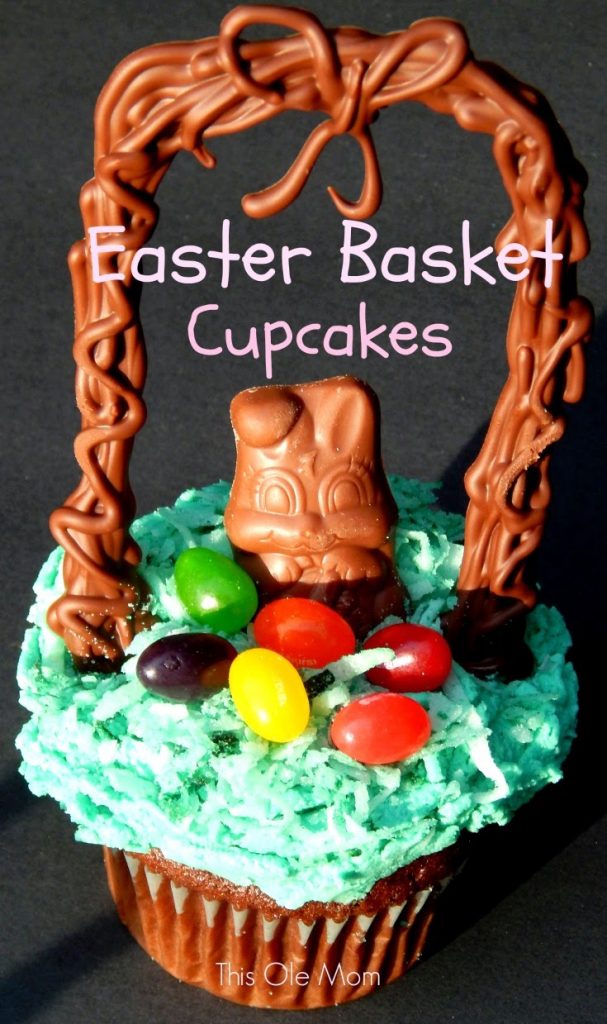 premade cupcakes
icing
jelly beans
shredded coconut
chocolate bunnies
nestle chocolate chips
I decided to use a cake mix instead of making my cupcakes from scratch. You can use a cake mix or use your favorite recipe to make the cupcakes.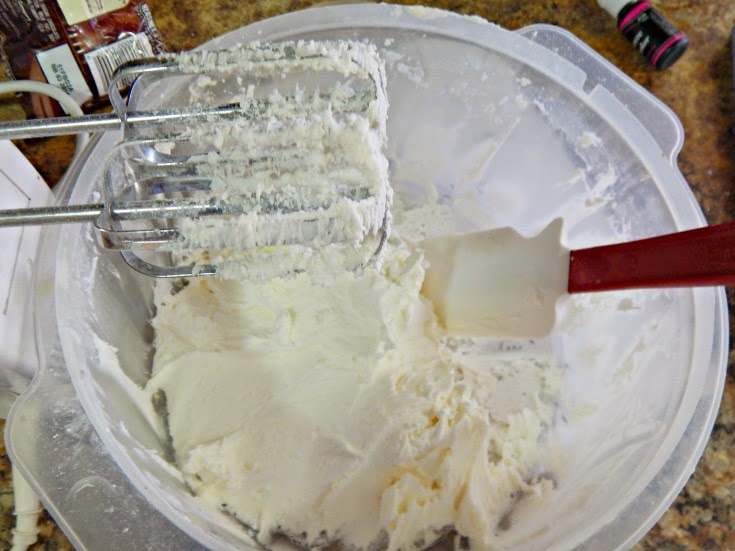 I did make my icing from scratch. I love the taste of homemade Buttercream Icing. Here's the recipe from
Wilton
I used.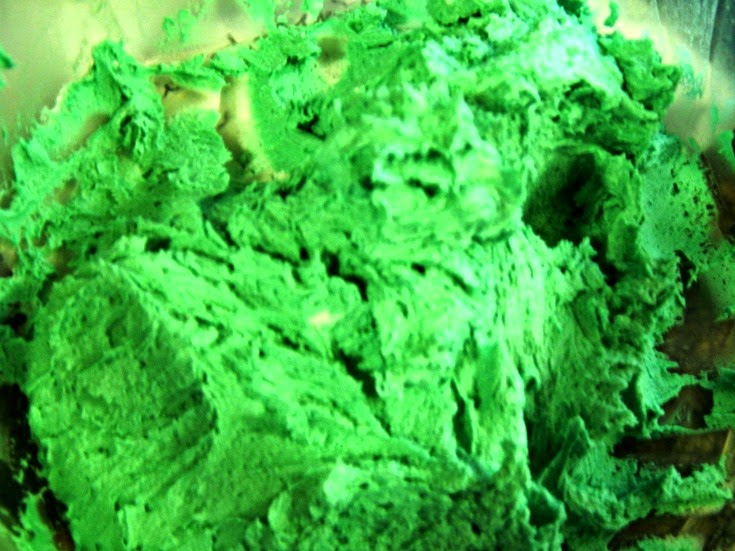 Next, I added a few drops of green food gel color into the icing, then frosted my cupcakes.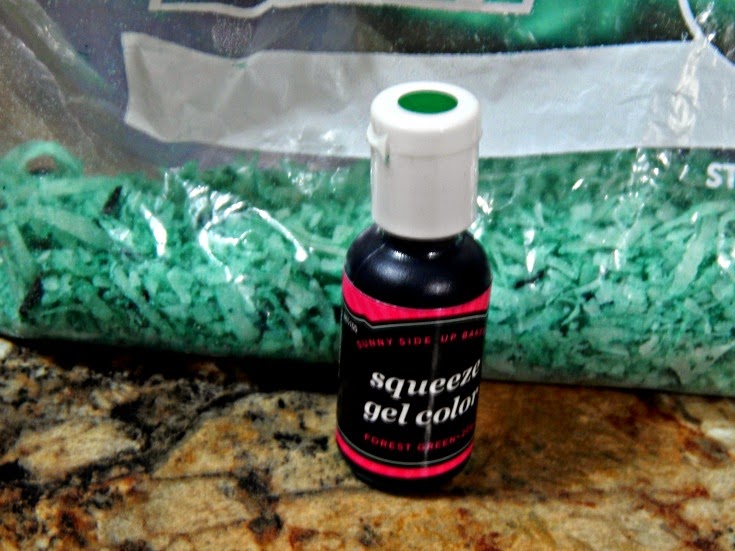 After, place shredded coconut in a ziploc bag with a few drops of gel color or food coloring, shake the bag until the color is mixed well with the coconut.
Next, sprinkle the colored coconut on top of the frosted cupcakes.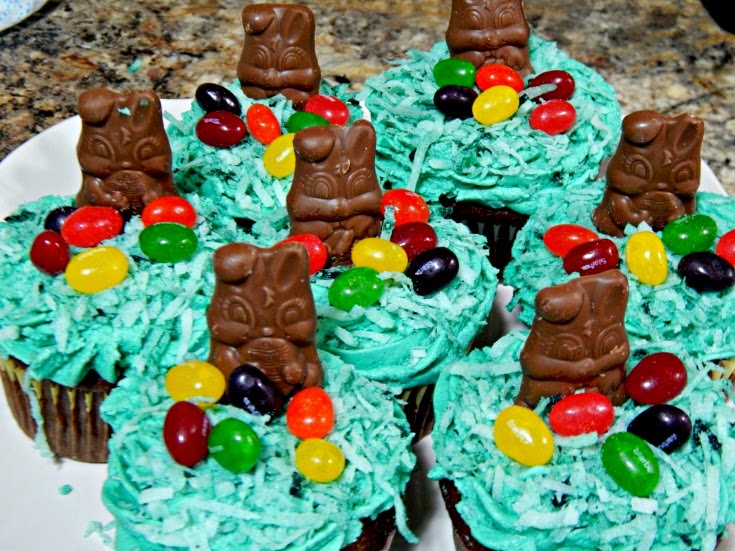 Next using your jelly beans and bunnies decorate the cupcakes. You can continue to the next step or serve the cupcakes like this. (cupcakes are green, not sure why my pics look like this.)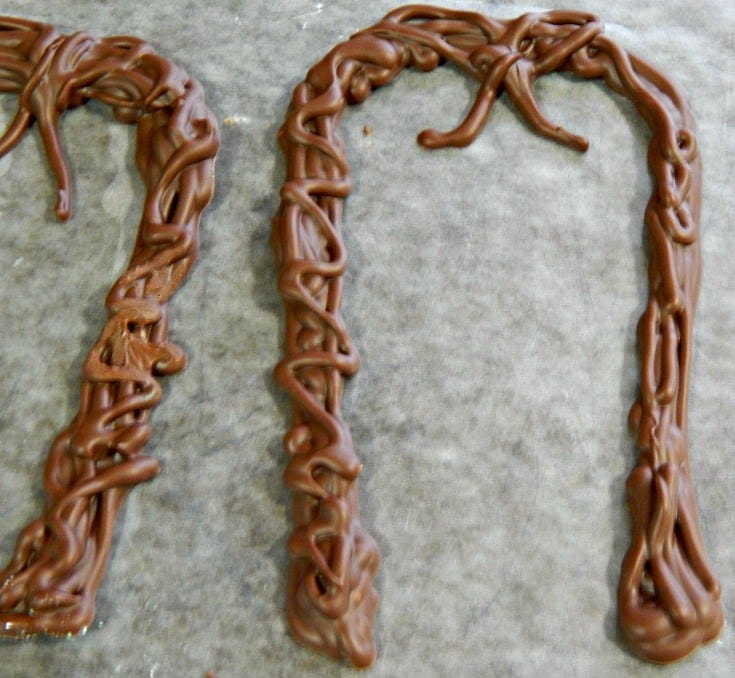 To make handles for the cupcakes melt chocolate in a double boiler or microwave then pour into a squeeze bottle.
Line a cookie sheet with wax paper, squeeze chocolate onto the wax paper to make handles for the basket cupcakes.
See the above picture. Make sure to make the handles thick. Place cookie sheet with chocolate handles in the refrigerator, until they harden.
Once the handles harden, stick a handle into each cupcake. Make sure not to push down hard on the handles.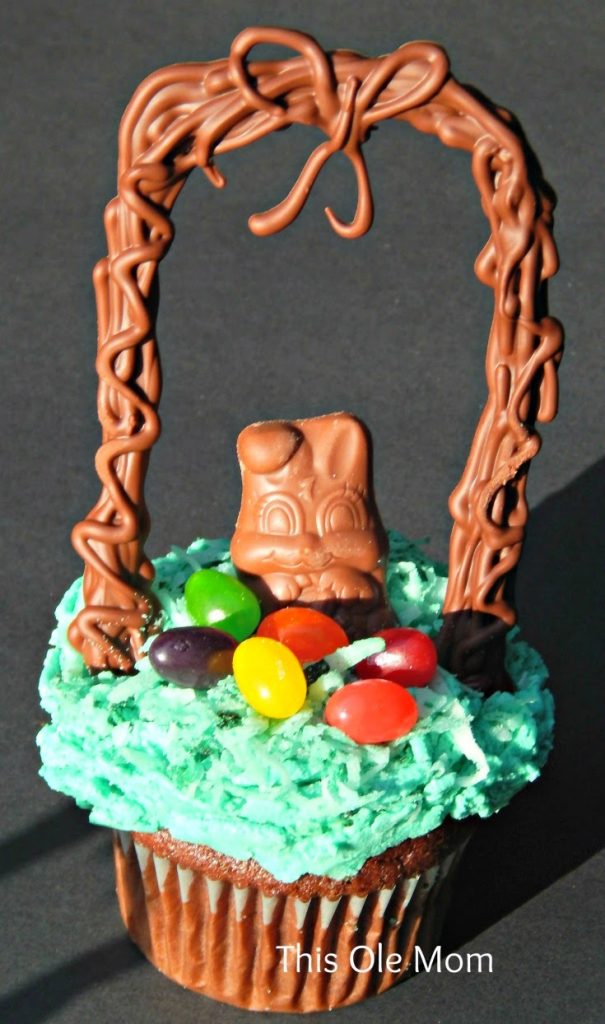 These cute cupcakes would make a great treat for any Easter gathering or party. Do you have a special Easter treat you like to make?