I enjoy making crafts with my little boy it's a great way for us to spend some quality time together, especially when it's raining outside, or too hot to go outdoors.
We enjoy making crafts that are fun and easy to make. We also, love making crafts that he can give away as gifts.
My little boy wanted to make different shaped sun catchers, so I ordered see-through pony beads from Oriental Trading.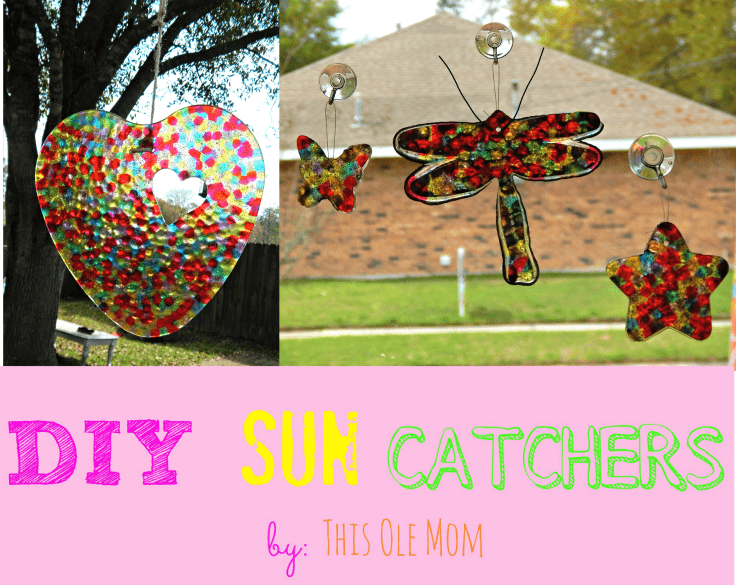 Sun Catchers are great crafts for children to make with adult supervision.
Supplies Needed to Make DIY: Sun Catchers
1- pk (2000 ) see through pony beads
non-stick cookie cutters
non-stick heart shaped pan
small suction cups
fishing twine
drill & drill bits
super glue
wire
string
scissors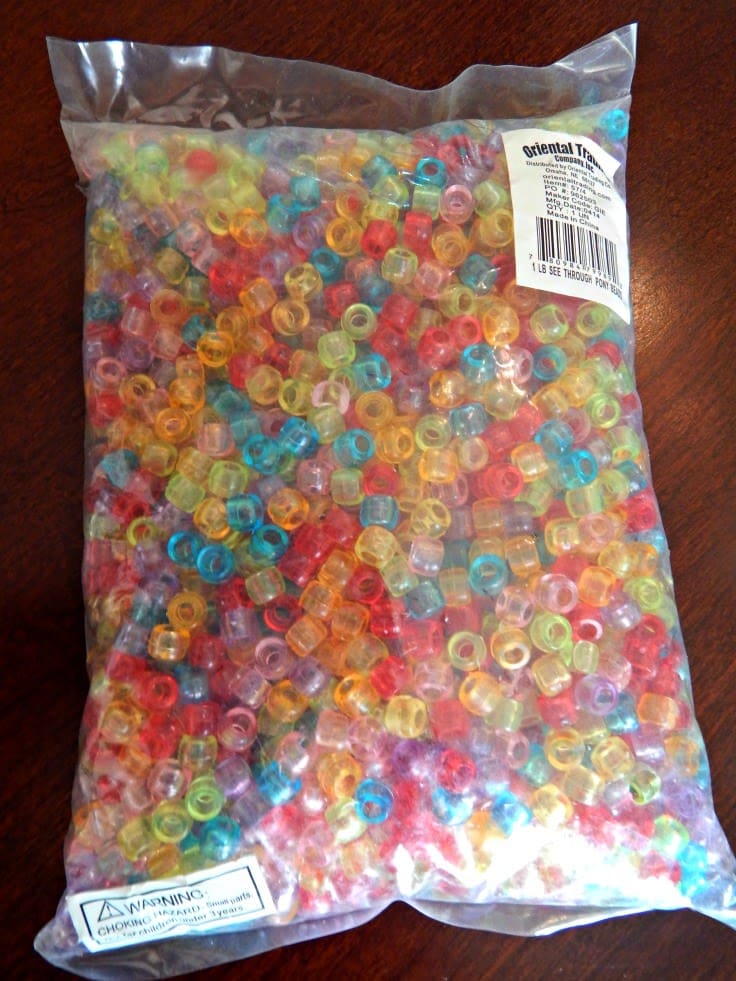 How to Make DIY: Sun Catchers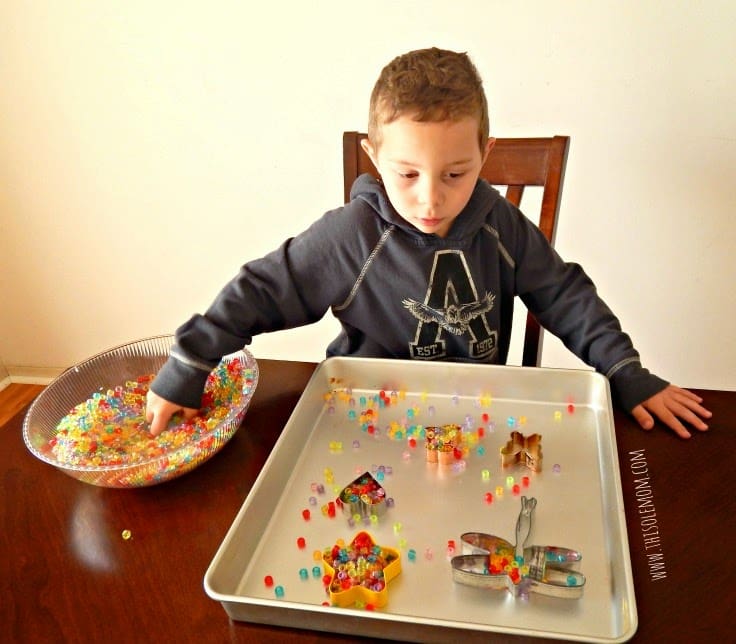 1. Empty the bag of beads into a large bowl. Next, place cookie cutters on a large non-stick baking pan.
Fill each cookie cutter to the brim with beads, slide the cookie cutter side to side to fill any empty spots.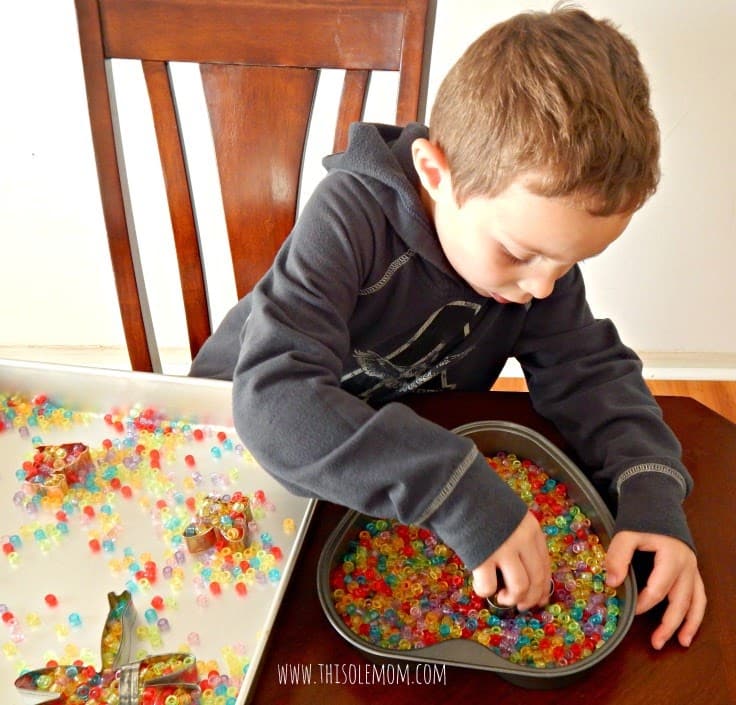 2. Make the heart suncatcher by pouring beads into a heart-shaped cake pan, place a small heart shape cookie cutter inside the cake pan making sure no beads are inside the cookie cutter.
3. Remove extra beads that have spilled inside the baking pan. Place baking pan and, heart shape cake pan into a 275 degree preheated oven for 20 minutes or until the beads are melted. Remove from oven and let cool.
*Kim's Note- these beads took longer than the beads I normally use. I removed the tray with the cookie cutter after 25 minutes but, the cake pan took 35 minutes.
I recommend after your beads have been cooking for 20 minutes to check on them periodically to make sure they melt and not burn.
All sun catchers were melted in the oven in a well-ventilated area with the windows and doors open while my son played outdoors.
I love making sun catchers I have been making them for over 15 years.
UPDATE (10/05/14): Due to some comments I have been getting I would suggest making the sun catchers outdoors on the gas grill, let them thoroughly melt for about 15-20 minutes.
Also, some readers suggest using a toaster oven outside. Please make sure while you make the sun catchers you stay away from them until they finish melting.
I appreciate all the comments and advice I have been getting concerning cooking the sun catchers indoors.
4. I forgot to take pictures of the next few steps. Once your sun catchers cool pop them out of the cake pan and remove from the cookie cutters.
*Kim's note- it's important to make sure your cookie cutters and cake pan is non-stick so, your sun catchers don't stick.
I had a few that stuck I had to cut the cookie cutters.
5. Place your sun catchers on a flat surface, using a drill make holes where you want the string on your sun catchers.
I made two holes side by side on the heart because it's heavy. I drilled one hole on the smaller suncatchers.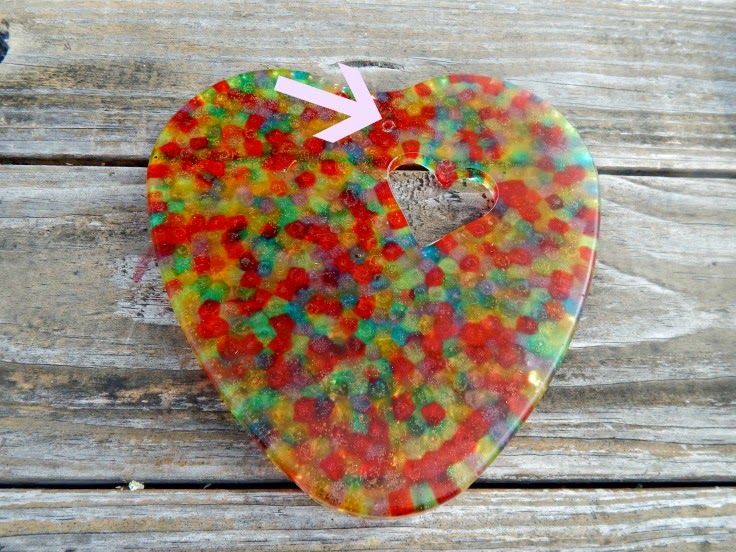 6. Use string or twine to hang up the Heart Suncatcher.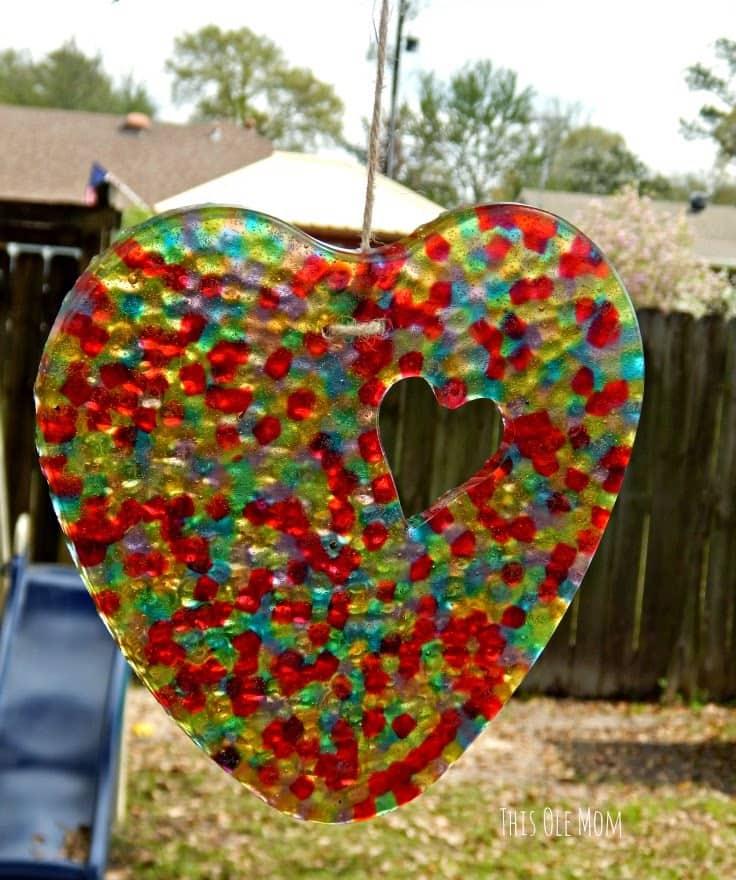 7. For the Dragonfly I used a thin wire for Antennas. I drilled one small hole at the top on each side of the dragonfly.
Then using superglue I glued a piece of wire one at a time inside each hole I drilled.
I drilled another hole for my fishing twine; and then I used a suction cup to hang the dragonfly.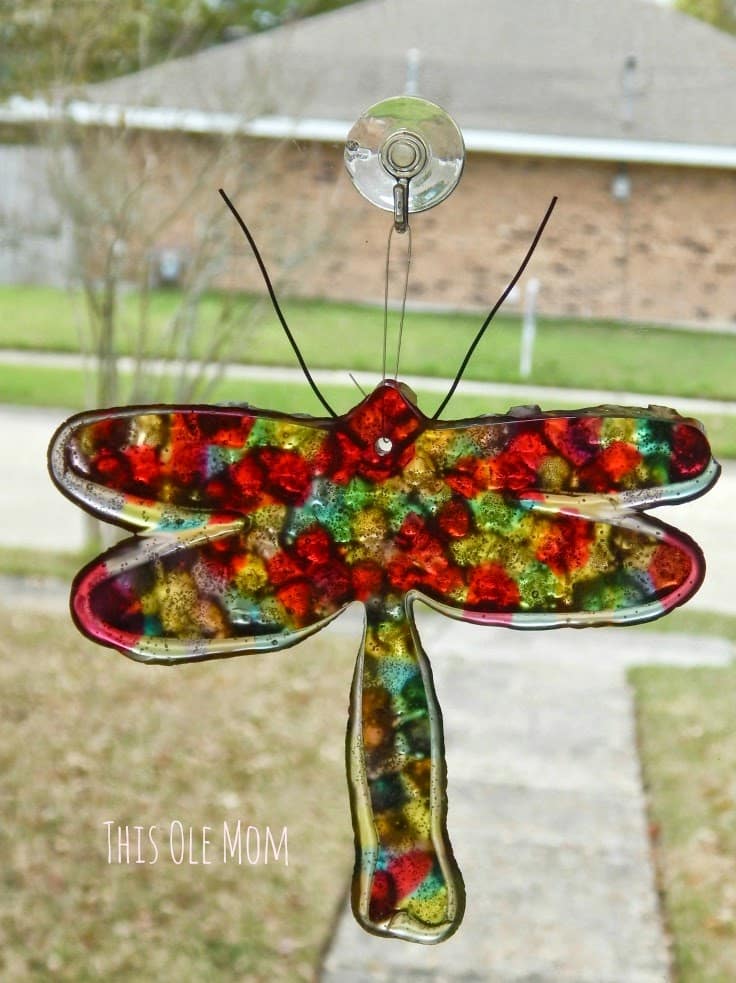 8. For the rest of my sun catchers I drilled a hole in each, then tied fishing twine to them.
Additionally, I added a small suction cup to hang up each suncatcher.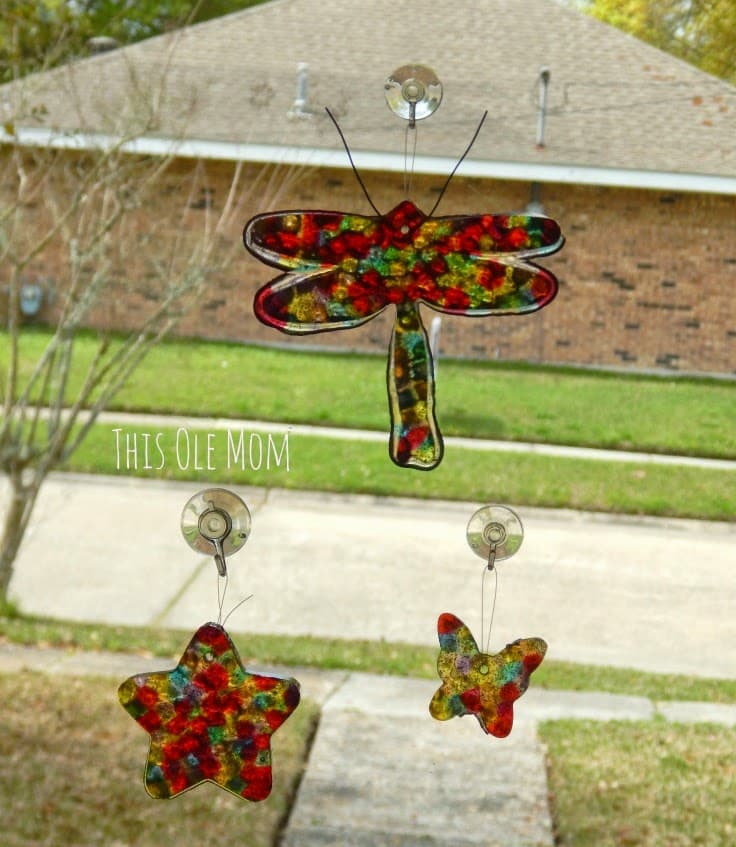 These fun suncatchers are perfect for kids to make for during the summer to beat boredom or anytime of the year.
Additionally, the suncatchers are perfect to make as holiday gifts and will put a smile on someone's face when they receive one.
Also, the Dragonfly and Heart-Shaped DIY: Sun Catchers are great craft projects to make with children during rainy days when the weather is bad and the kids are stuck indoors.
We love the way the Sun Catchers turned out they remind us of stained glass. And, they're durable, too!
I dropped the sun catchers several times, and they didn't break. Furthermore, check out my DIY Sun Catcher Mobile it's perfect for Easter.
Do you make crafts with pony beads?
PIN ME: