This Captain Hook Ring Toss is an easy DIY game that kids will love to play. It's the perfect game for any Pirate theme party.
I made this Captain Hook Ring Toss Game for my son's birthday party. It was a massive hit with all the children, even some of the adults got in on the action.
The game is simple to make and so fun for the kids to play. The ring toss game kept the kids occupied for hours.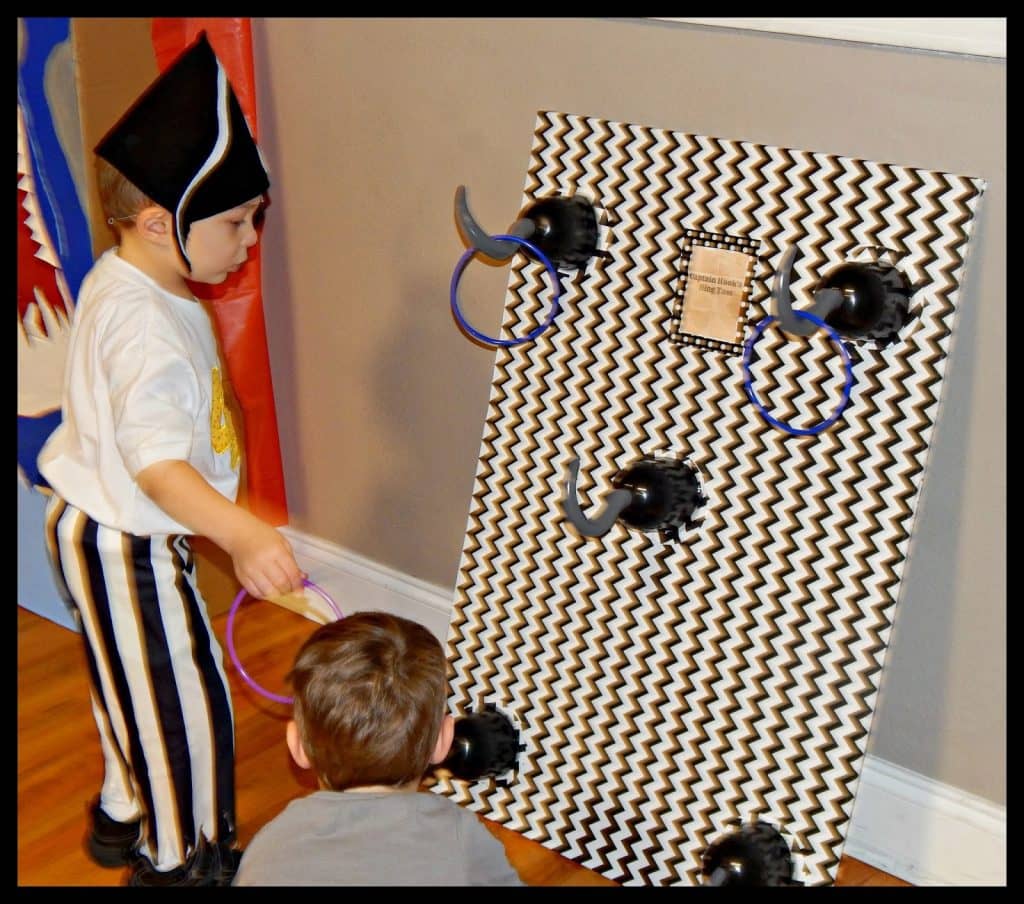 Supplies to Make Captain Hook Ring Toss
Board
5 – Plastic Hooks ( from Amazon online or at Party City)
Glue Gun
Wrapping Paper
Large lightweight  Plastic Rings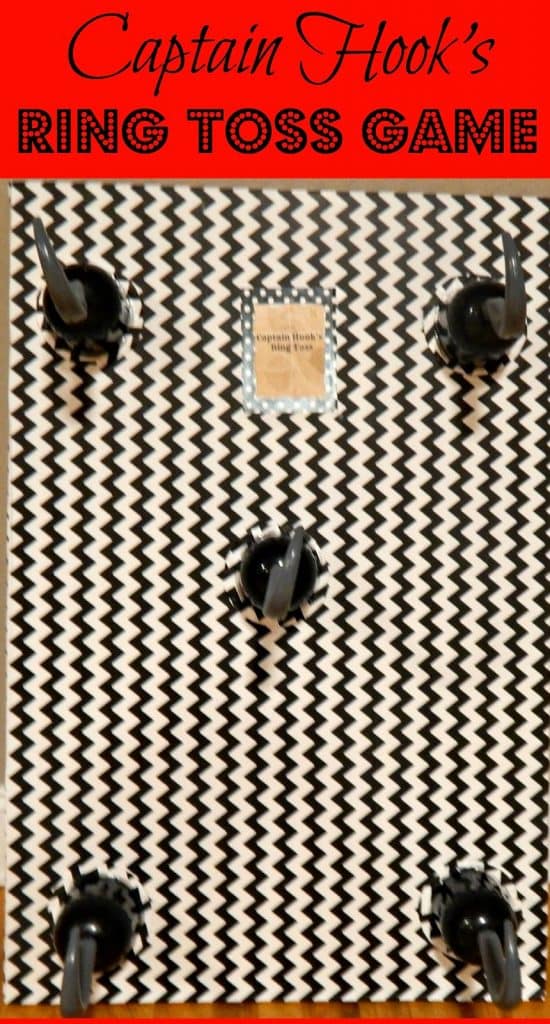 How to make the ring toss game
Sorry I forgot to take photos for the steps.
First of all, take a clean and flat board cover with wrapping paper.Next, use a glue gun to glue the paper to the board.
Secondonally, trace the bottoms of the five plastic hooks onto another piece of  wrapping paper and cut out making the circles a little larger than the bottoms of the hooks.
Last but not least, glue the hooks onto the circles you cut out and glue onto the board. I made a name card for the game and glued it to the board. That's it!
Kims note – Make sure to use lots of glue to make sure the hooks stay glued down. Use light weight plastic rings.
My little Pirate loved playing his new game! Do you have a favorite party game you like to play ?
You might even like my
shark photo prop
perfect to use for any pirate or shark theme party.
This post may contain affiliate links.