These Minnie & Mickey Mouse Polymer Clay Pendants are the perfect Disney inspired craft to make for Minnie and Mickey Mouse fans.
I made these adorable Minnie and Mickey Mouse Clay Pendants for my son's Mickey Mouse theme Birthday party.
We wanted to make a special souvenir to give all the children that came to his birthday party. We thought the minnie and mickey mouse pendants would make a special Party favor.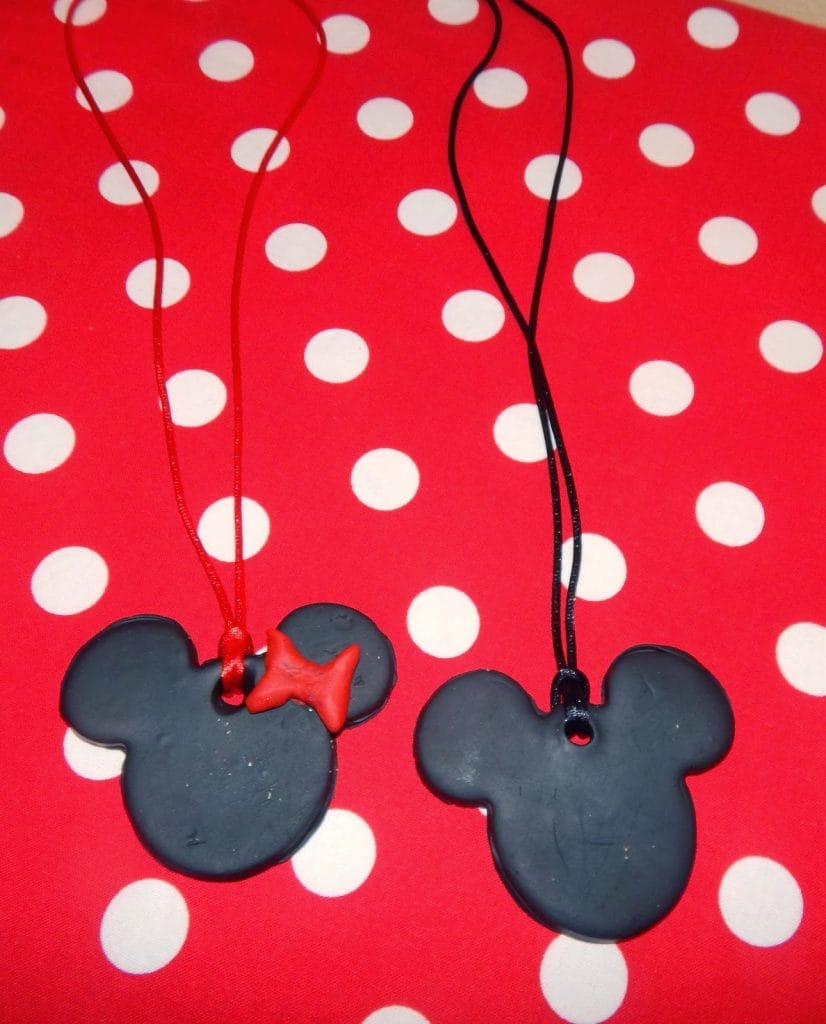 What you need for Minnie & Mickey Mouse Polymer Clay Pendants
black & red polymer clay
mickey mouse cookie cutter
crochet needle (something with a point)
your choice of ribbon or cord
wax paper or cutting mat
rolling pin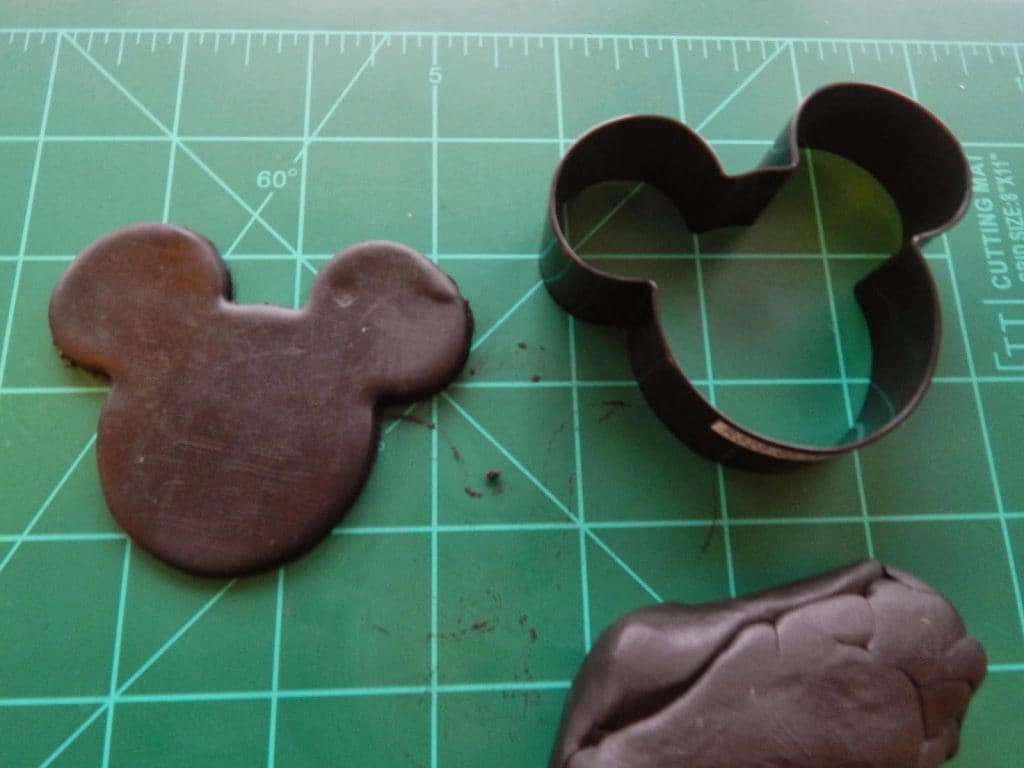 How to make Minnie & Mickey Mouse Pendants


First, unwrap the black polymer clay and knead.
Place the clay on a clean flat surface and using a rolling pin to smooth and flatten it out.
Next, cut out the shape using the cookie cutter and make a hole for the cord to go through using a crochet needle.
You can make a bow for Minnie Mouse using the red clay. Carefully place the Minnie Mouse cutout on a cookie sheet lined with aluminum foil.
Bake in the oven or toaster oven at 275 degrees for 20 minutes. Remove from oven and let cool.
After, the pendant has cooled you're ready to string it. Cut the cord length to your preference.
Next, fold your cord in half and put the loop through the hole from the front to the back then pull the loose ends through the loop and knot the loose ends.
These adorable pendants would make great zipper pulls, ornaments, or use them to decorate packages and photo frames.
Kim's note- use a paint marker and write your child's name on the pendant if you want.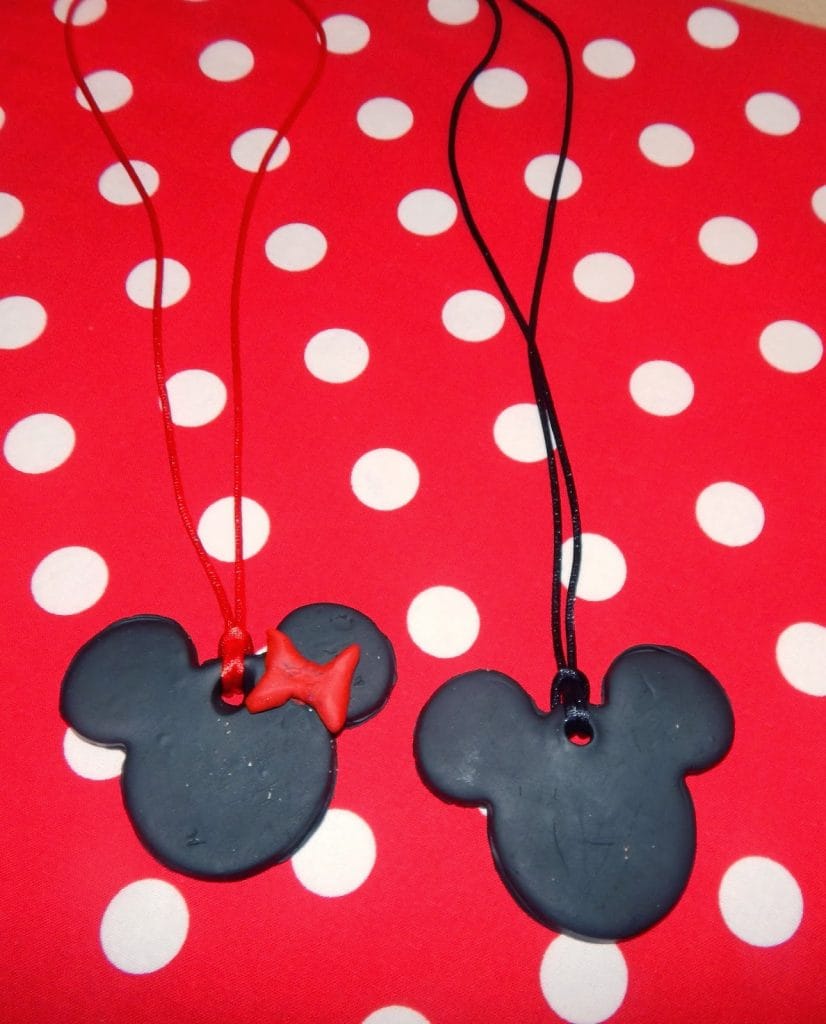 My little boy wearing his Mickey Polymer Clay  pendant we made. Isn't it cute?
Do you make your own party favors?
 I hope you like these cute Mickey Mouse party favors as much as I do.