These 25 Random Acts Of Kindness Ideas are a great way to teach children about being kind to others. And, perfect to brighten up someone's day!
You can print out the printable checklist below and hang it on the fridge. After you do one of the Random Acts of Kindness on the list, put a checkmark next to it.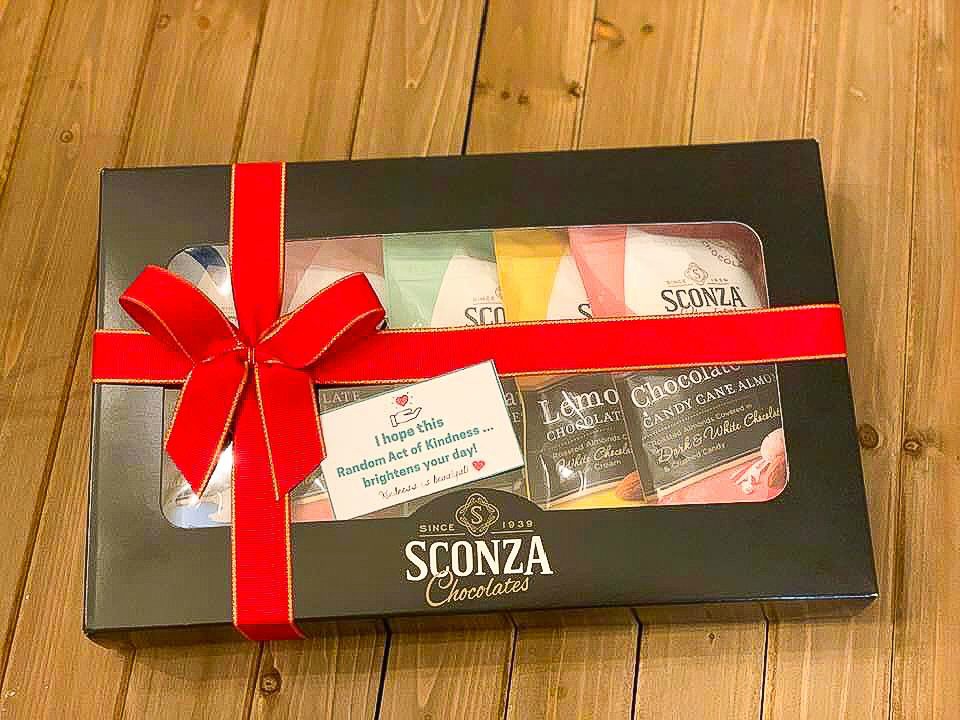 It's nice to do something KIND for someone. You never know if your kind gesture turned a person's horrible day into a better day.
That's the reason I try to teach my kids to always be kind to others. Especially during the holidays. The holiday season can be tough on some people.
Also, teaching kids to be kind 365 days a year will make them have more empathy towards others.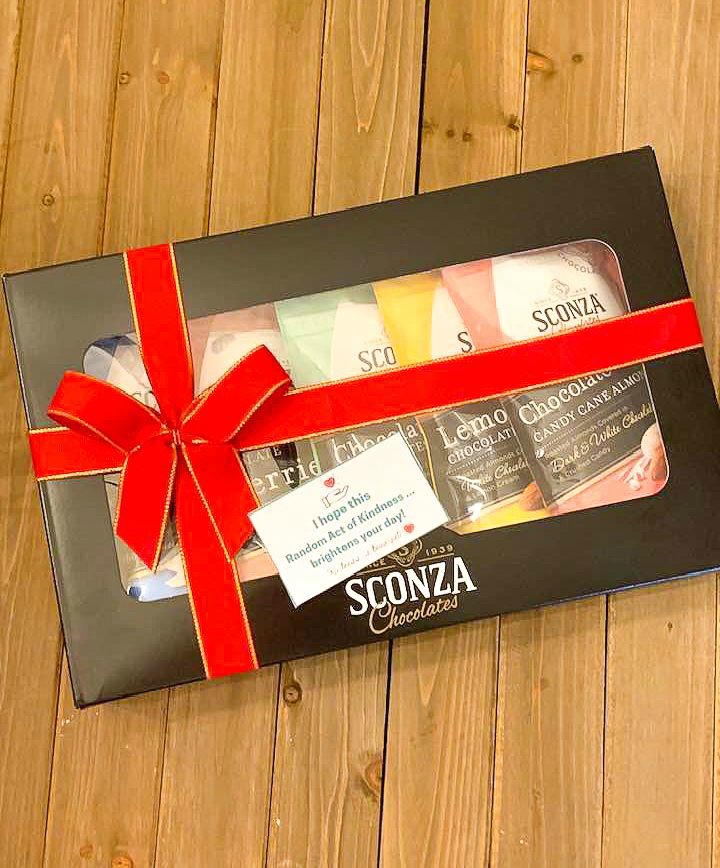 So when I heard about Sconza Chocolates Confection Perfection Mix and Match Gift Box, I knew this was the perfect holiday gift to give someone.
What better way to show someone you appreciate them or put a smile on a random stranger's face. Plus, everyone loves chocolate!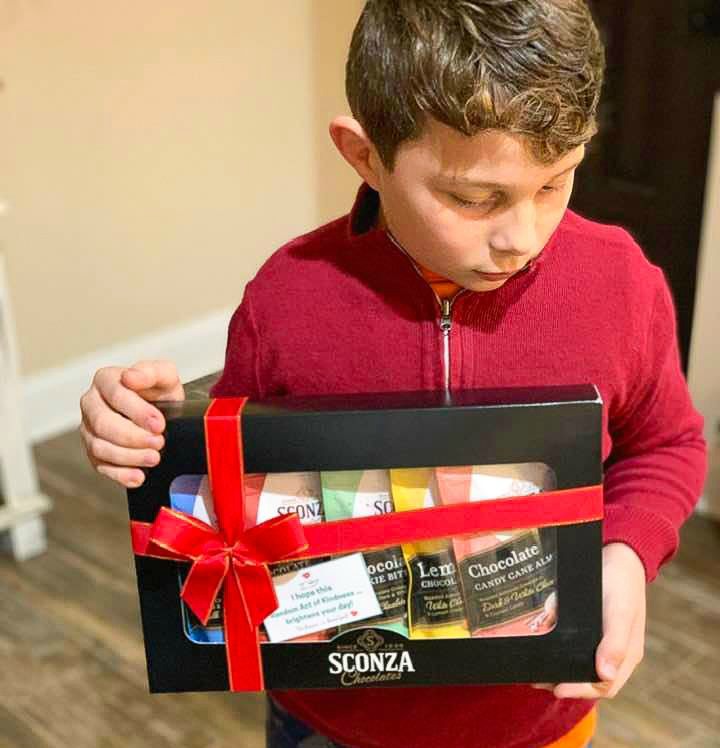 Additionally, I know it would make my day to receive one of these beautiful boxes of Confection Perfection Chocolates, tied with a shiny red bow.
That's the reason I didn't hesitate to partner with Sconza Chocolates again. Remember my Lemencello Almond Cupcakes? Oh my goodness, they were so good.
The Sconza Lemoncello Chocolate Almonds were so tasty and hard not to eat the entire bag at one sitting.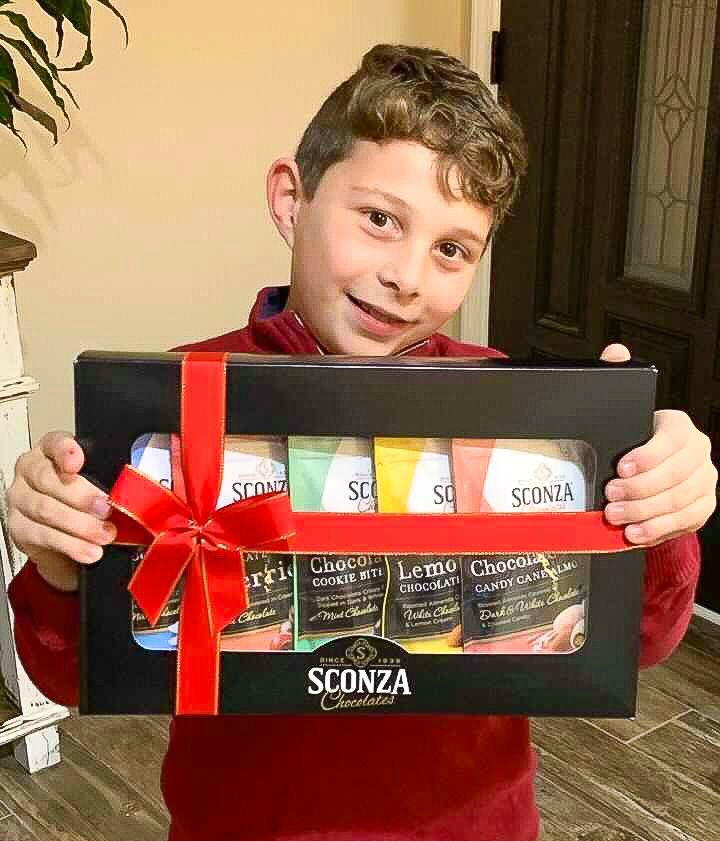 Mix and Match
Believe me; these chocolates won't disappoint either! You can mix and match your five favorites from these delicious and indulgent Confection Perfection Chocolates.
Chocolate Candy Cane Almonds
Pumpkin Spice Chocolate Almonds
Jordan Almonds
Chocolate Coconut Cashews
Lemoncello Chocolate Almonds
Chocolate Mint Cookie Bites
Sconza Chocolates Chocolate Cherries
Which one do you want to try?
Right now This Ole Mom readers can get a 10% discount off of orders with the discount code WILD10. Order by December 15 to get it in time for Christmas. Gift Box available until December 20.
If you love chocolate, I recommend you trying these Sconza Chocolates. You might find your new favorite chocolate as I did. I'm in love with the Chocolate Mint Cookie Bites.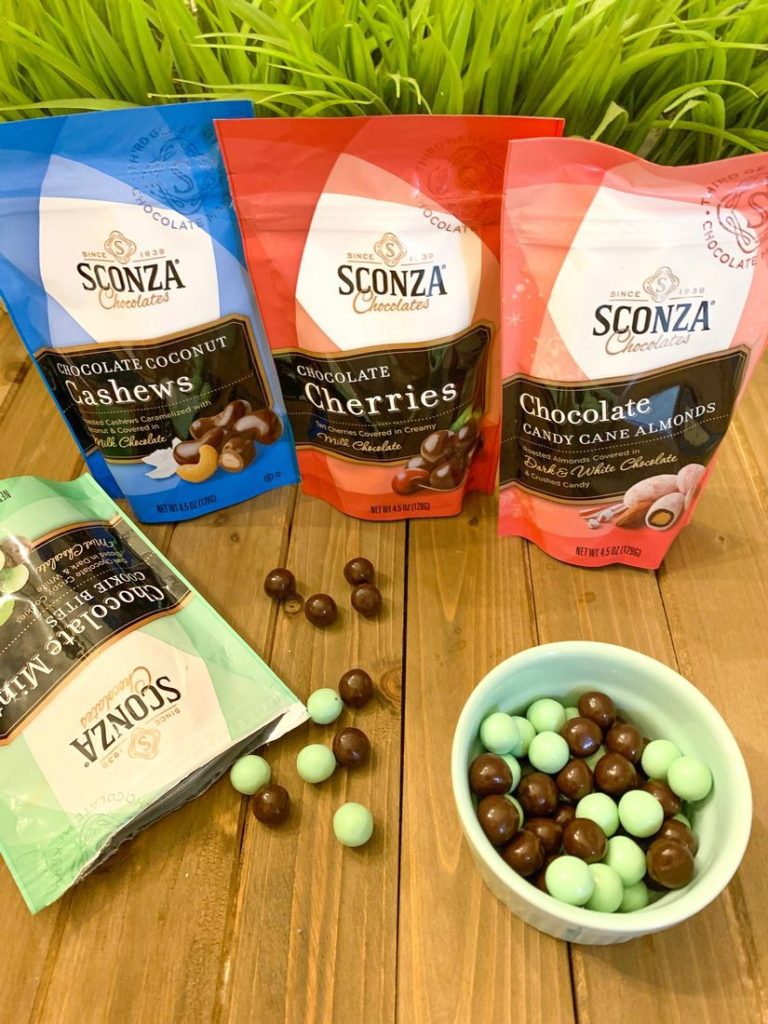 25 Random Acts Of Kindness Ideas List
Which 25 Random Acts of Kindness will you do?
Give a stranger a gift.
Open a door for someone.
Buy or collect blankets for a homeless shelter.
Put out neighbor's trash.
Write a thank-you note to a teacher.
Volunteer.
Bring food to someone.
Compliment a stranger.
Mow neighbor's yard.
Give snacks to a UPS or Fedex driver, or mail carrier.
Visit a nursing home.
Send a care package to deployed soldiers.
Donate to your favorite charity
Call a relative.
Say "hello" to a stranger.
Help with chores.
Donate a book to a library.
You can donate old toys.
Donate outgrown clothes.
Pick up litter.
Clean neighbor's garden.
Babysit
Make a gift for a friend.
Send anonymous flowers to someone.
Pay for a strangers coffee.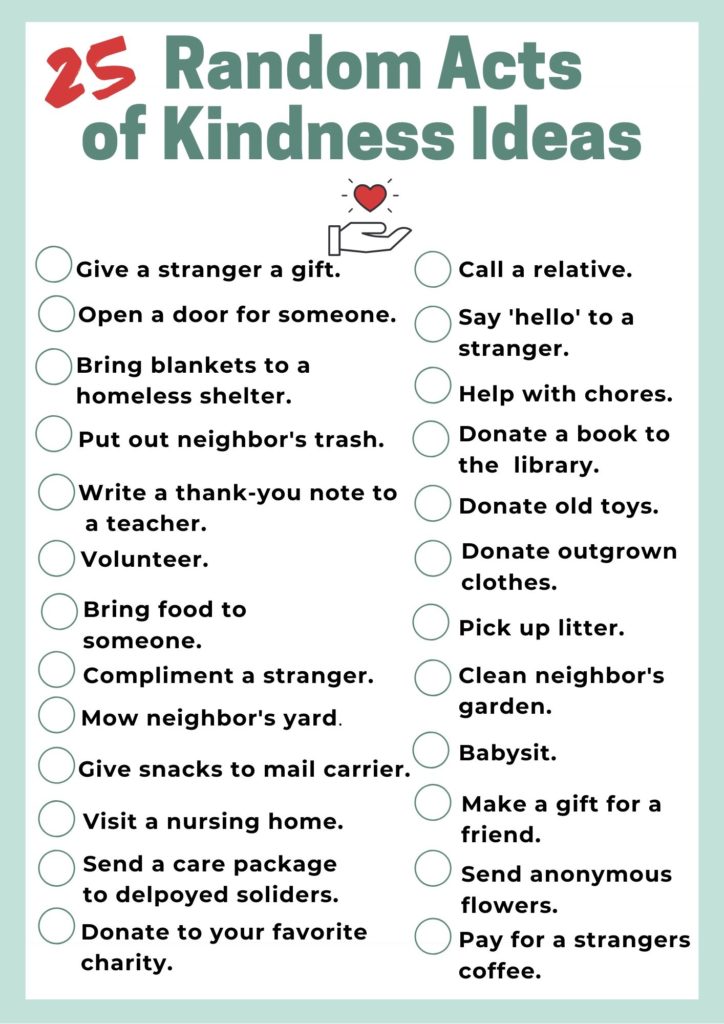 Download and print out the red heart or the pink heart Random Acts of Kindness printable.
Check each Act of Kindness off the list as you complete each one. The list is perfect for families to do together.
Kids will love spreading kindness and putting smiles on people's faces!!
Random Acts Of Kindness Gift Tags
Don't forget to download and print out these Random Acts Of Kindness gift tags to use.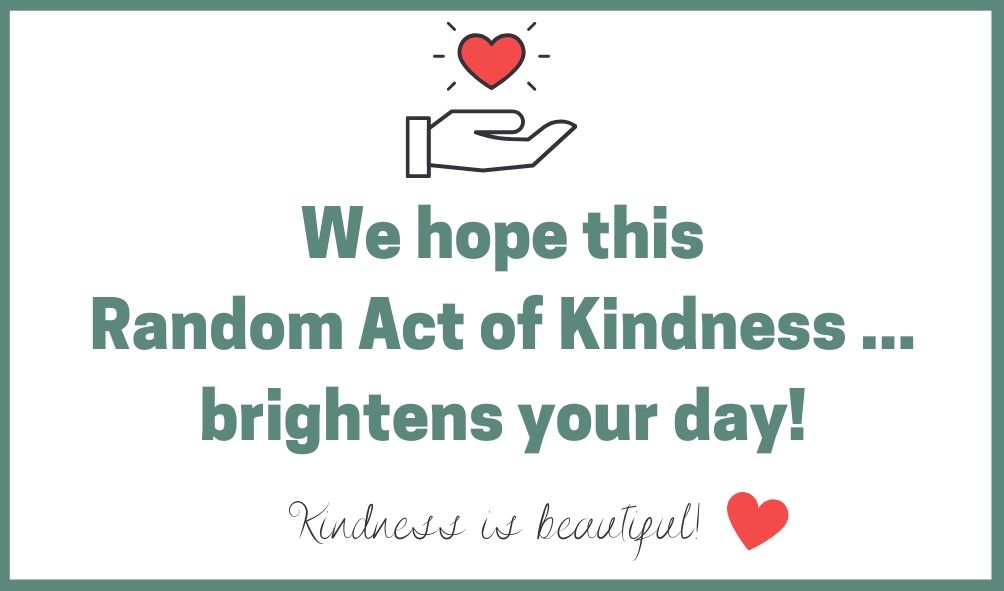 Print the printable gift tag with the pink heart or red heart. For Personal use only!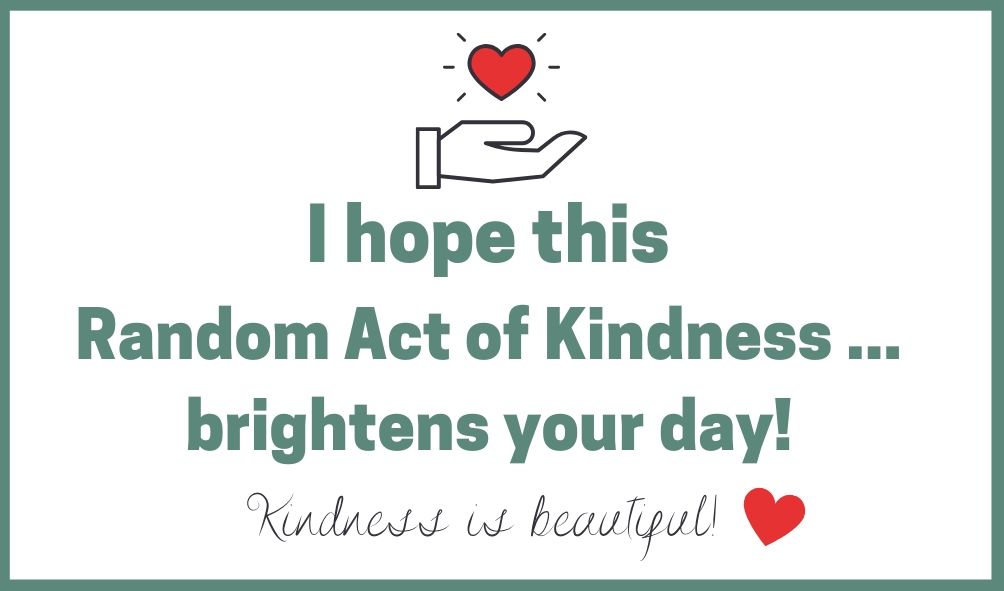 For Printable Random Acts Of Kindness Gift Tag print here.
Do you know when Random Acts of Kindness week is? Random Acts of Kindness week is February 17 – 23, 2021.
Will you do a Random Acts Of Kindness Challenge?
Make sure to check out Sconza Chocolates and their Confection Perfection Mix and Match Gift Box. We decided to give our box of Sconza Chocolates to a stranger!
You could even keep and few bags for yourself and give a few bags away!
pin me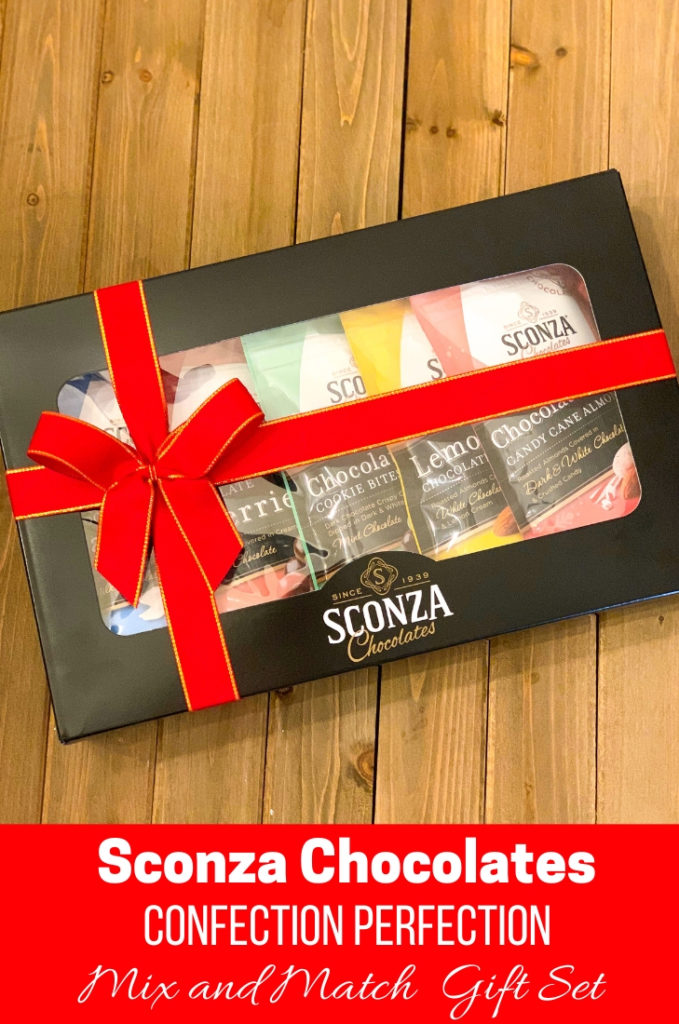 Pin Me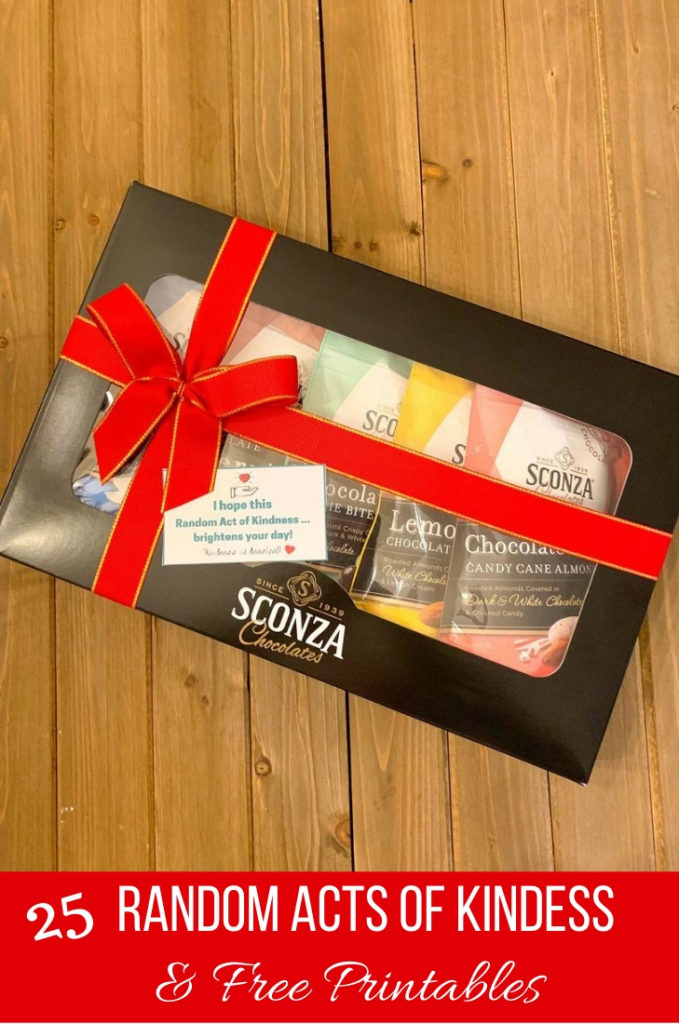 This is a sponsored post written by me for Sconza Chocolates.