These Dole Whip Margaritas are sweet and delightful boozy pineapple beverages for adults.
They remind me of the Dole Whip frozen dessert that I love that can found at Disney Parks.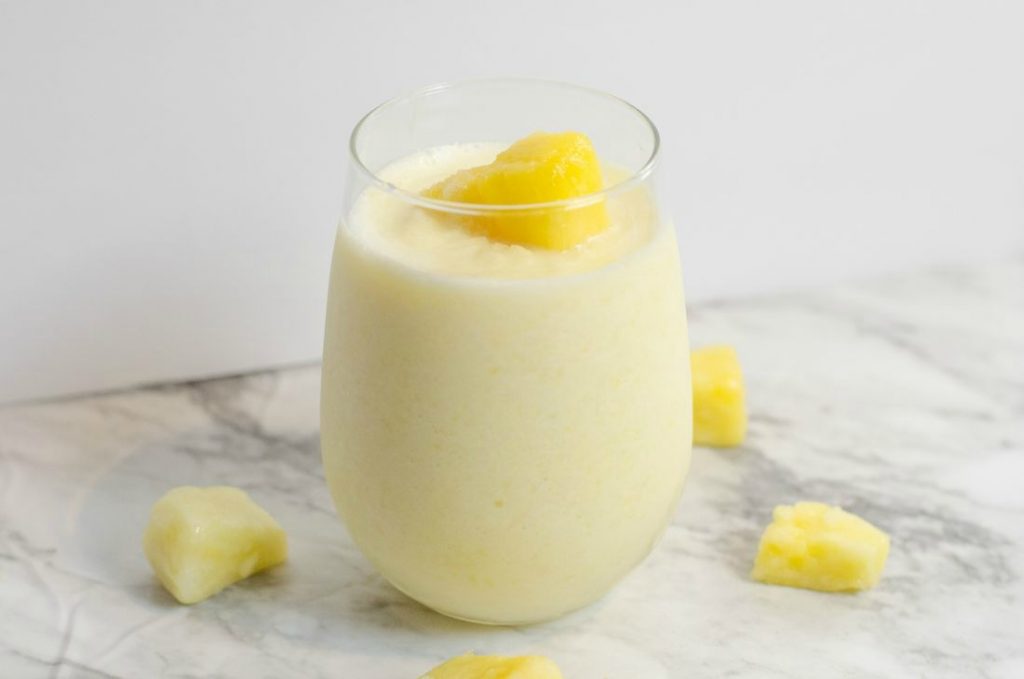 If you have ever gone to Disney World or Disneyland, I'm sure you have spotted the popular pineapple flavored soft serve Dole Whips in one of the parks or somewhere on Disney's many properties.
Maybe you have even been lucky enough to indulge in one of these delicious frozen treats.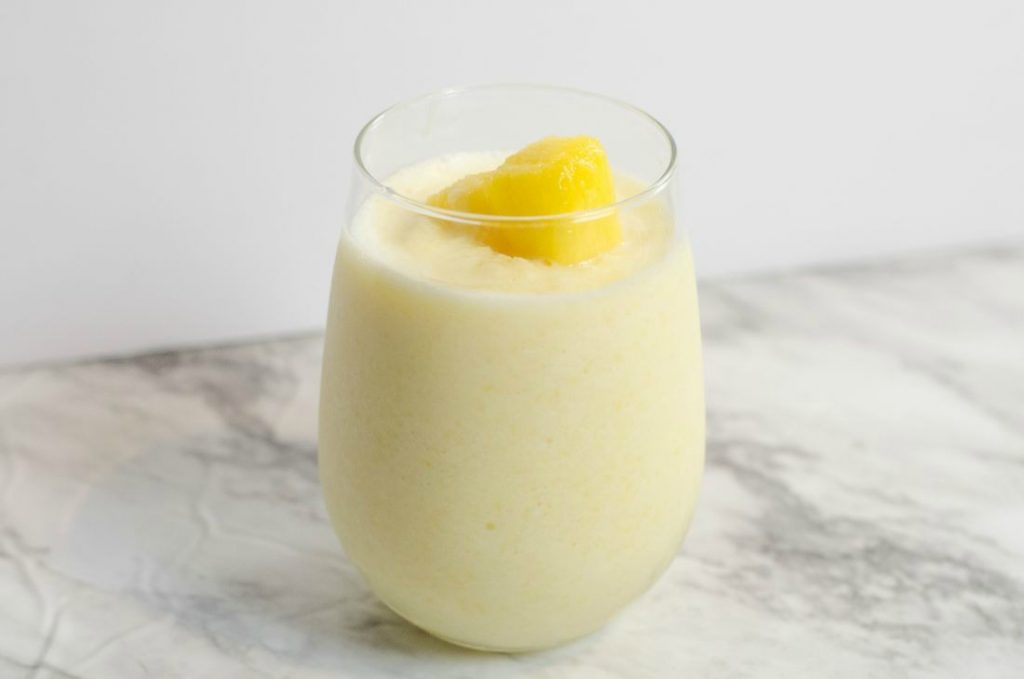 My favorite place to enjoy a Dole Whip is at Disney's Polynesian Village Resort.
I love sitting outside of the Pineapple Lanai relaxing and enjoying a pineapple soft serve Dole Whip in a bowl.
Sometimes we even take our Dole Whips by the Seven Seas Lagoon to enjoy the breeze and scenery. The outdoor Island ambiance transports me to the tropics every time.
That's the reason when I got home from my last Disney vacation; I decided to whip up a few Dole Whip Margaritas.
These tropical mixed drinks remind me of the Polynesian Resort and Dole Whips.
They were the perfect refreshing cocktail to enjoy and reminisce about my Walt Disney World vacation.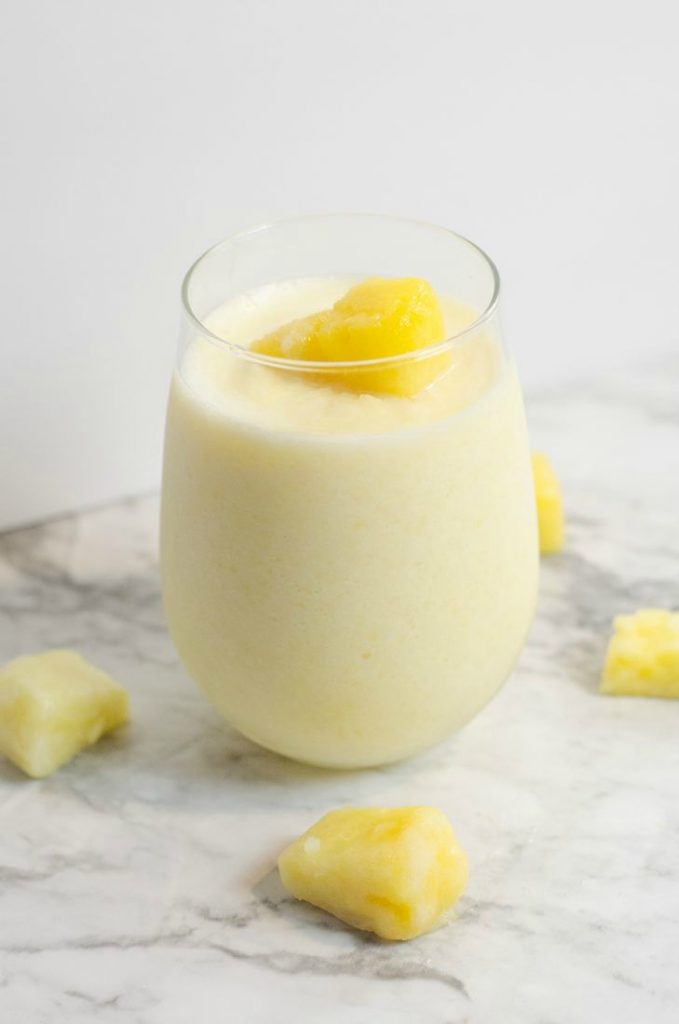 How to Make Dole Whip Margaritas
First to make these easy Dole Whip Margaritas you'll need to place frozen pineapples, tequila, and triple sec into a blender and blend.
Next, you will pour milk into the blender while blending until you get the texture you want.
If you happen to add too much liquid add more frozen pineapple or ice in the blender. Last, pour into a glass, top with a slice of pineapple and enjoy!
Additionally, this delicious Dole Whip Margarita recipe makes a great summer cocktail and perfect for Easter brunch and celebrating Cinco de Mayo.
If you love a good frozen pineapple margarita, then this recipe is for you!
You might also like my Dole Whip Boozy Popsicles and my Boozy Margarita Cake Balls.
Do you have a favorite Dole Whip recipe? Share it below in the comments.
You might even like this shirt found on Amazon to wear while you enjoy your Dole Whip Margarita.
PLEASE DON'T DRINK AND DRIVE! DRINK RESPONSIBLY!!!!!!!!!
Pin Me: