This Blue Curacao Shark Drink is the perfect drink to enjoy for Shark week.
So get ready to enjoy all the shark frenzy coming up in July with this Jawsome drink.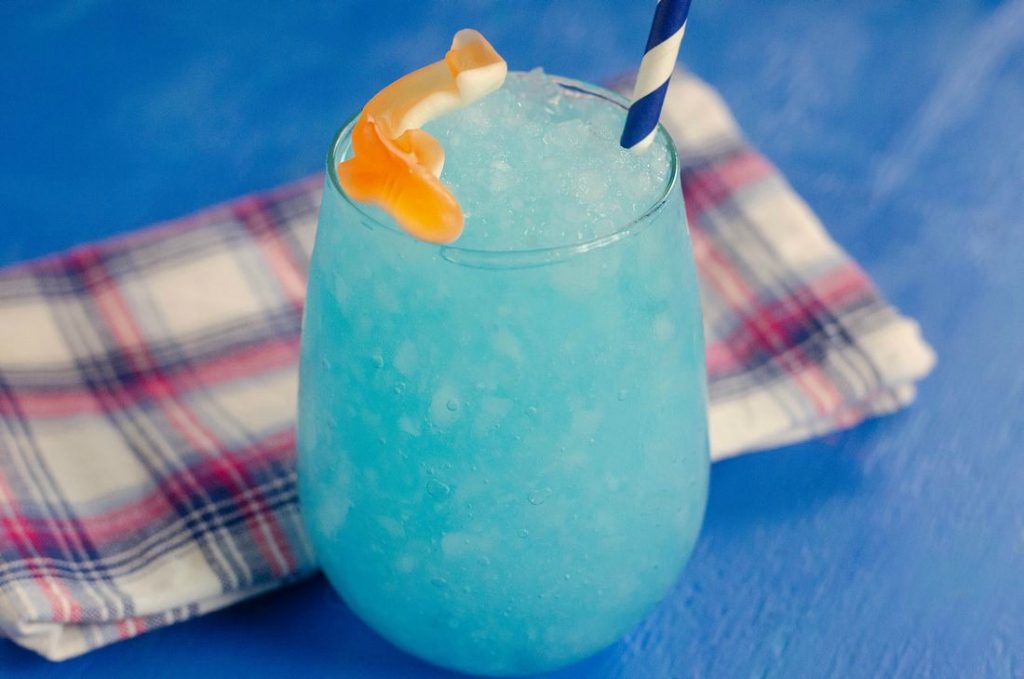 Who says curacao drinks are just beach drinks? This curacao blue drink can be enjoyed while watching your favorite shark programs on the Discovery Channel.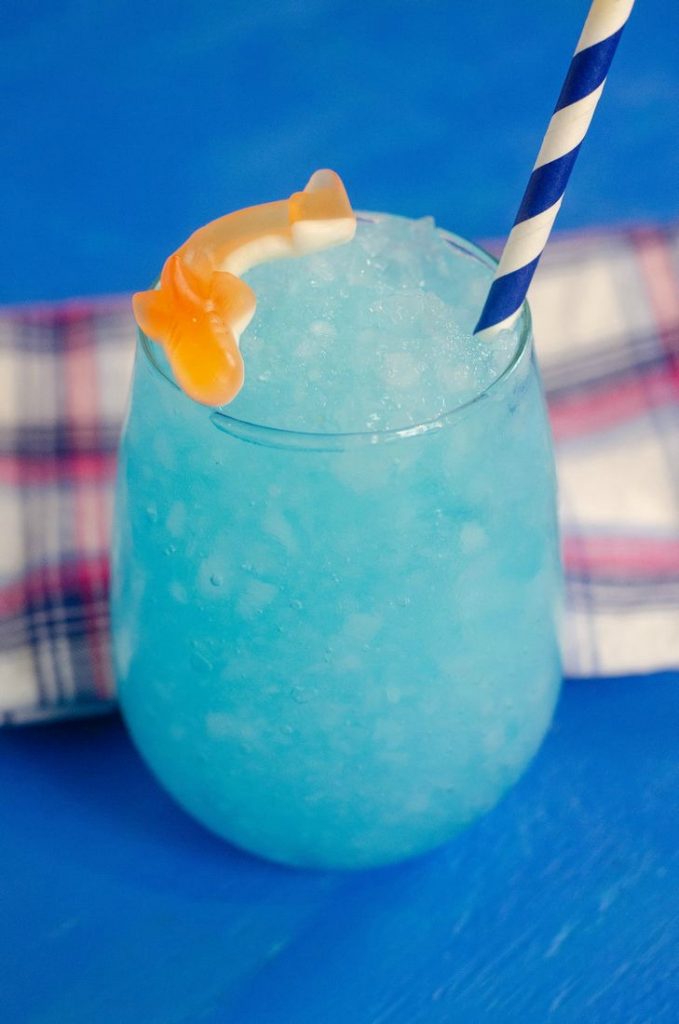 This tasty frozen adult beverage is super easy to make. It's Powerade, blue curacao, and blended ice with a cute gummy shark adorning the glass.
Doesn't it sound delicious and simple? If your children would like to indulge on this tasty shark drink leave out the blue curacao and make it a non-alcoholic slushie.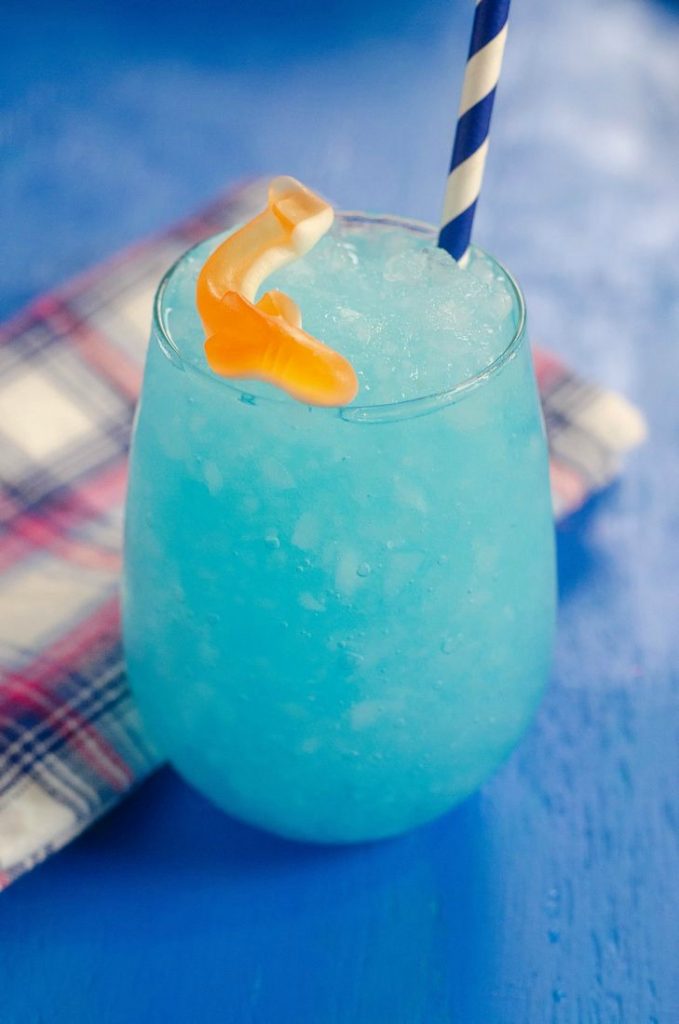 What is Shark Week?
Shark Week is an annual, week-long television programming block on the Discovery Channel that features shark programs usually for a week in July or August.
Shark Week originally premiered on July 17, 1988. It originally started to promote conversation efforts and correcting misconceptions about sharks.
Though, it quickly grew popular and became a hit on the Discovery Channel. Also, it's the longest running cable television programming event in history.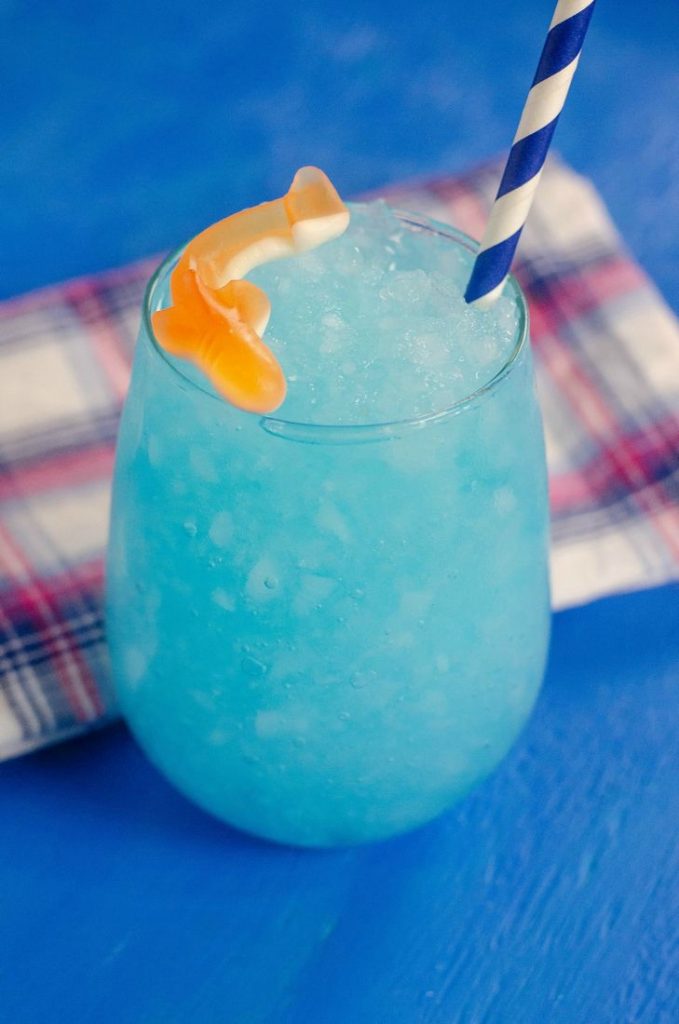 During shark week my family loves to drag out our Feed the Shark Party Game and Photo Prop. We usually make it an annual event.
If you wanted you could take photos of your family each year with the shark photo prop.
And, put the pictures in a scrapbook to look back years later to see how much the kids have grown over the years.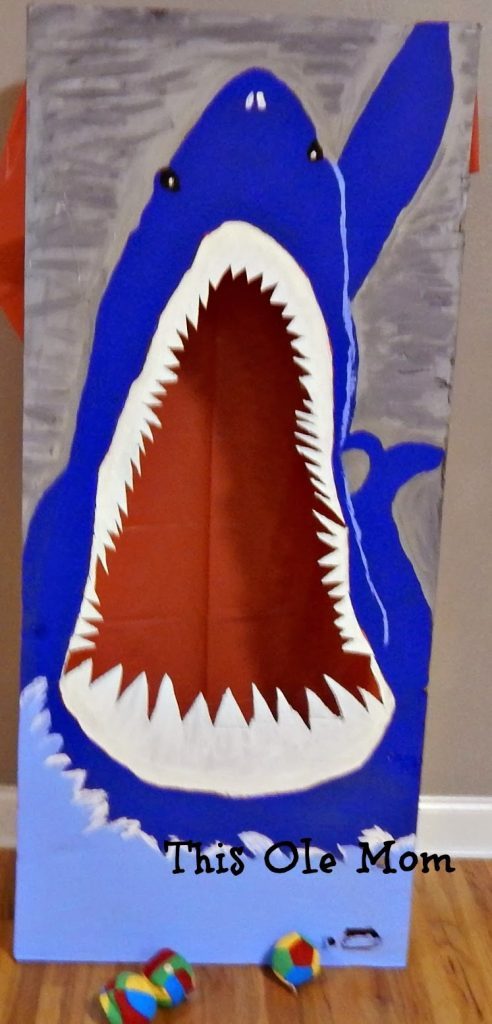 Of course, you don't have to wait for shark week to make this Blue Curacao Shark drink.
You could make one anytime or drive over to Applebee's and enjoy Applebee's Shark Bowl drink recipe adorn with a Gummy Shark, doo doo doo, too! Their shark bowl drink is AMAZING!
I wish I knew how to make Applebee's shark bowl drink. But, my shark drink is pretty AWESOME, too.
How to Make a Blue Curacao Shark Drink
First, add about 4 cups of ice to a blender. Next, add a cup of blue Powerade.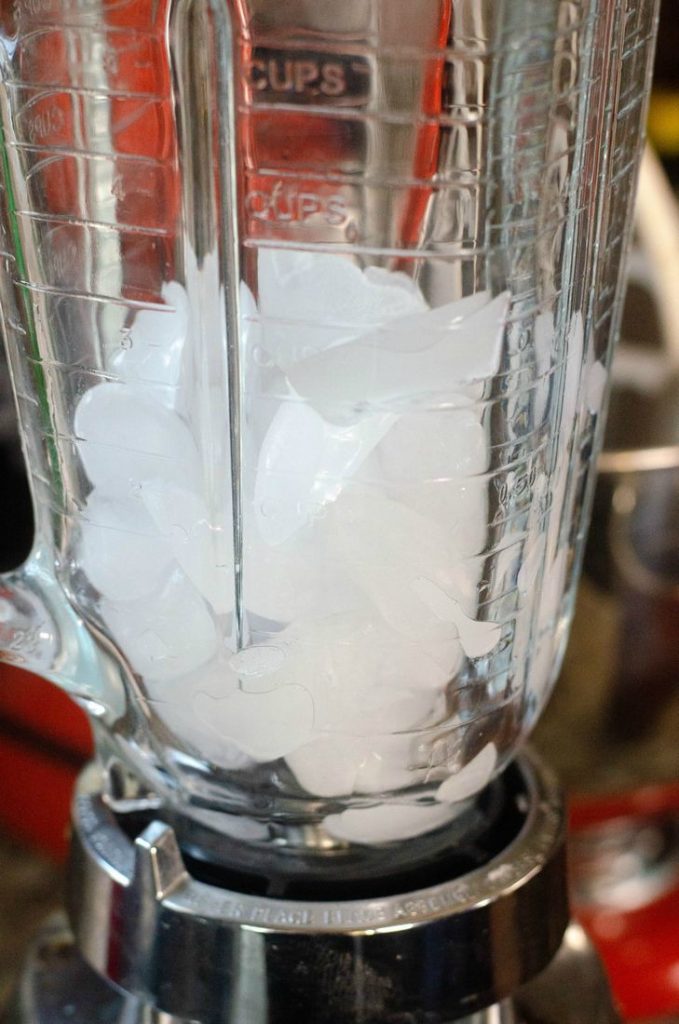 Then add blue curacao to the blender and blend well. If mixture is too runny add more ice and blend again.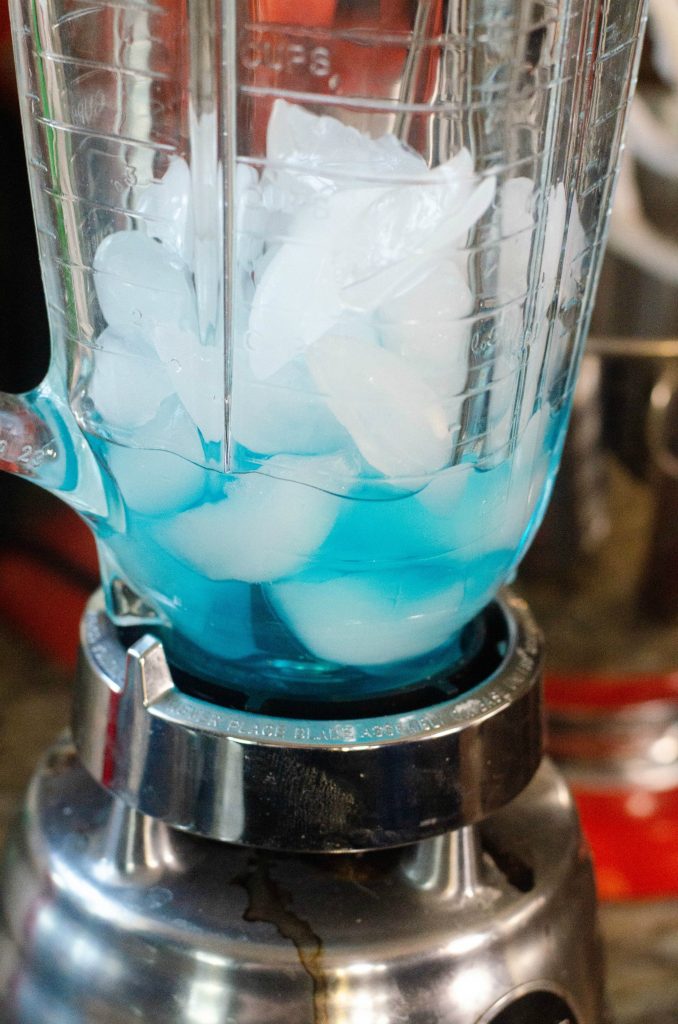 Last, add a cute gummy shark candy and a paper straw to the cocktail and enjoy! Doesn't this blue shark drink look refreshing?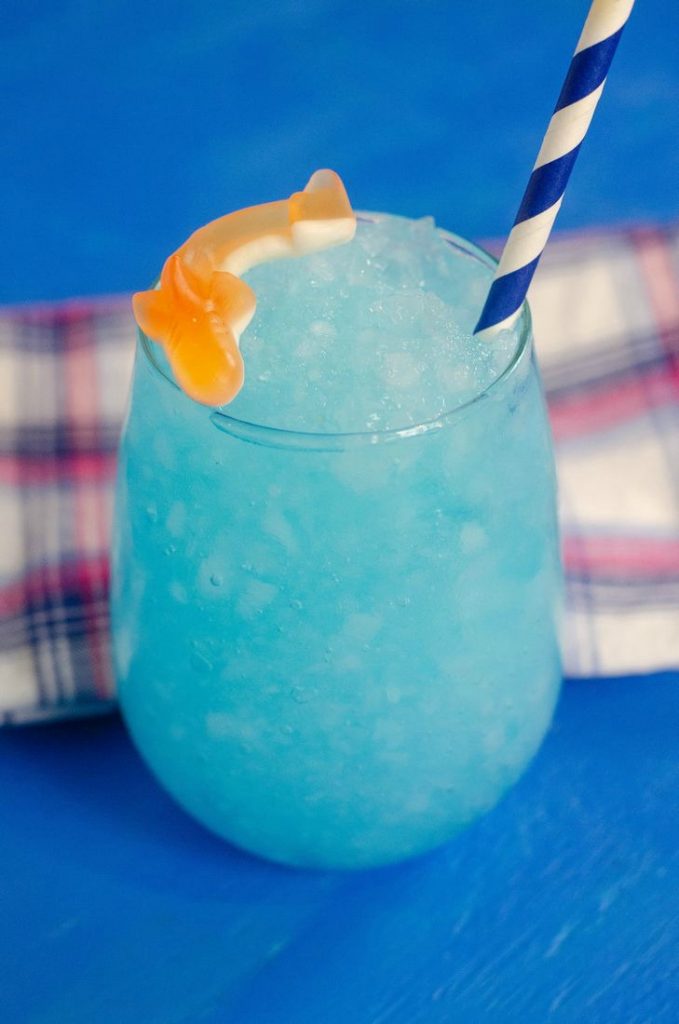 You can use any color gummy you like. We just happen to choose an orange shark for our drink.
Do you have any favorite shark week drinks? Share them below in the comments.
Can you use other alcohol in the shark drink?
Yes, you could use vodka or rum with the blue curacao. Any kind of rum would be good, but personally I prefer Captain Morgan Coconut Rum.. YUM!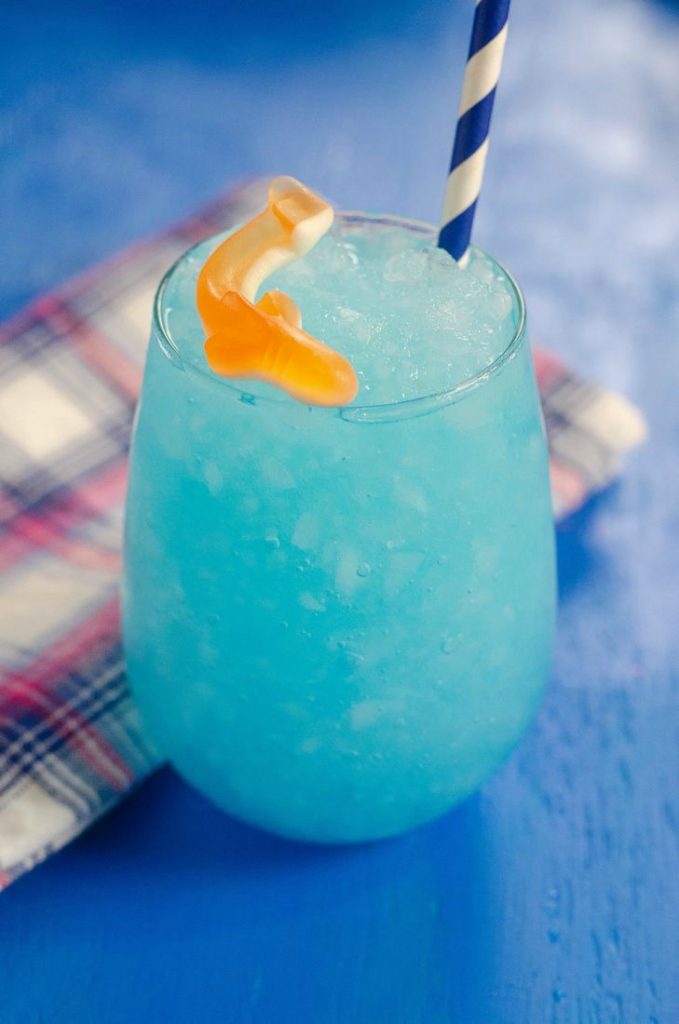 Here's a free printable for shark cupcake toppers to use two different ways.
You can print the toppers out on cardstock, then cut them out.
Next, use double sided tape to stick each of the toppers to a toothpick and stick in cupcakes.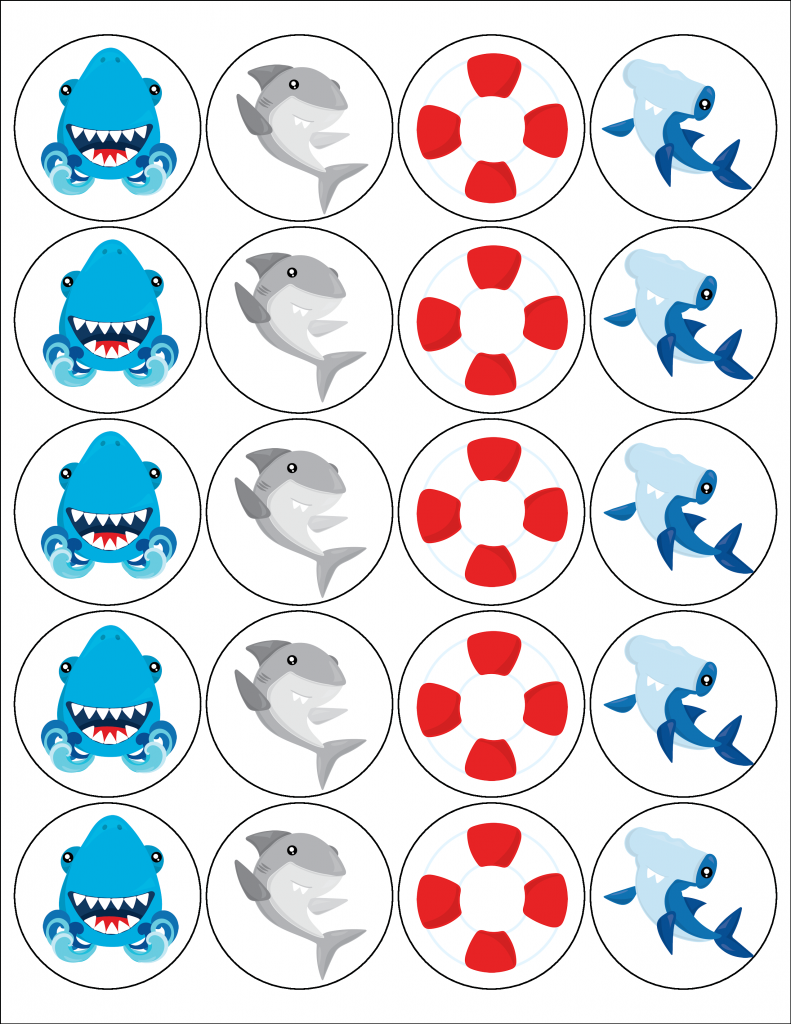 Or you could print the toppers, cut them out, and using double-sided tape stick to them to the paper straws.
These toppers would be perfect to use if you couldn't find gummy shark candies.
And, a great way to tell whose drink belongs to who. Especially, if you're doubling or tripling the drink recipe to share with friends.
Also, check out my delicious Fanta Shark Ice Cream Float. It's the perfect cold refreshing treat for kids and adults alike.
More adult beverages
Need some appetizers? You might like some of my delicious appetizer recipes.
PIN ME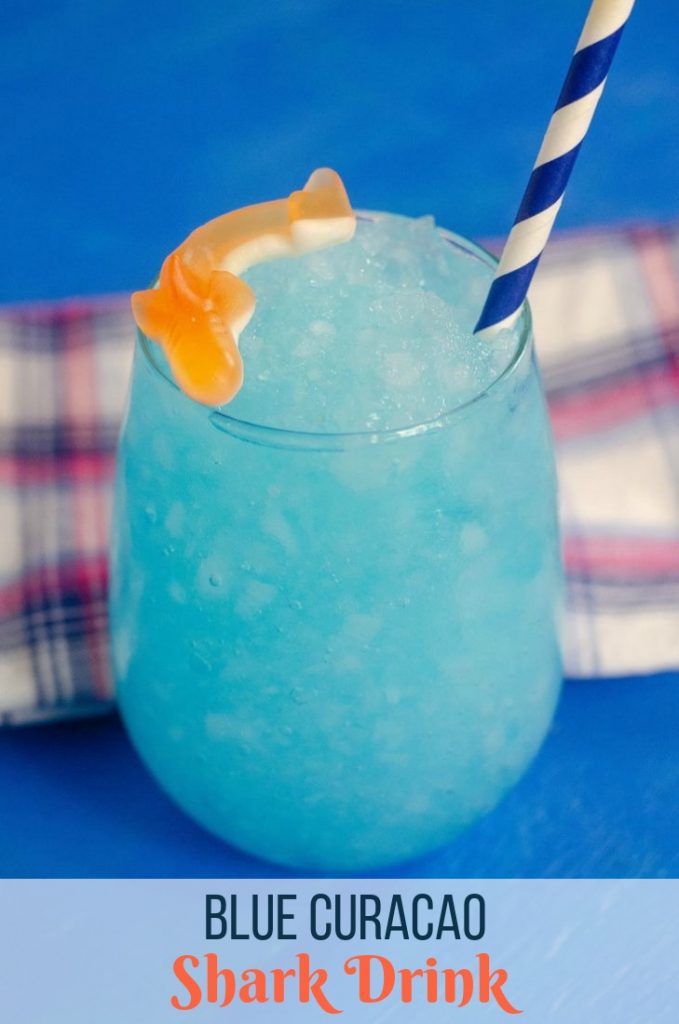 .