This Fanta Shark Ice Cream Float is easy to make and tastes delicious. It's the perfect ice cream float to make for a shark theme party or for shark week.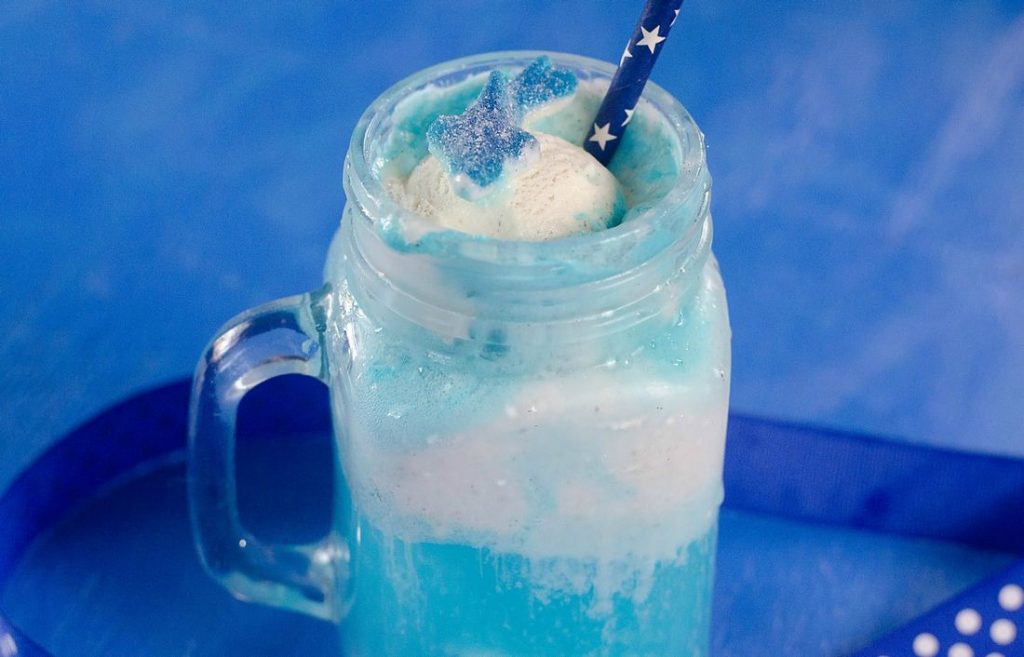 If you love Fanta Berry soda, then you'll love these Shark Ice Cream Floats filled with berry Fanta and vanilla bean ice cream.
Of course, we couldn't forget about the sour gummy SHARKS!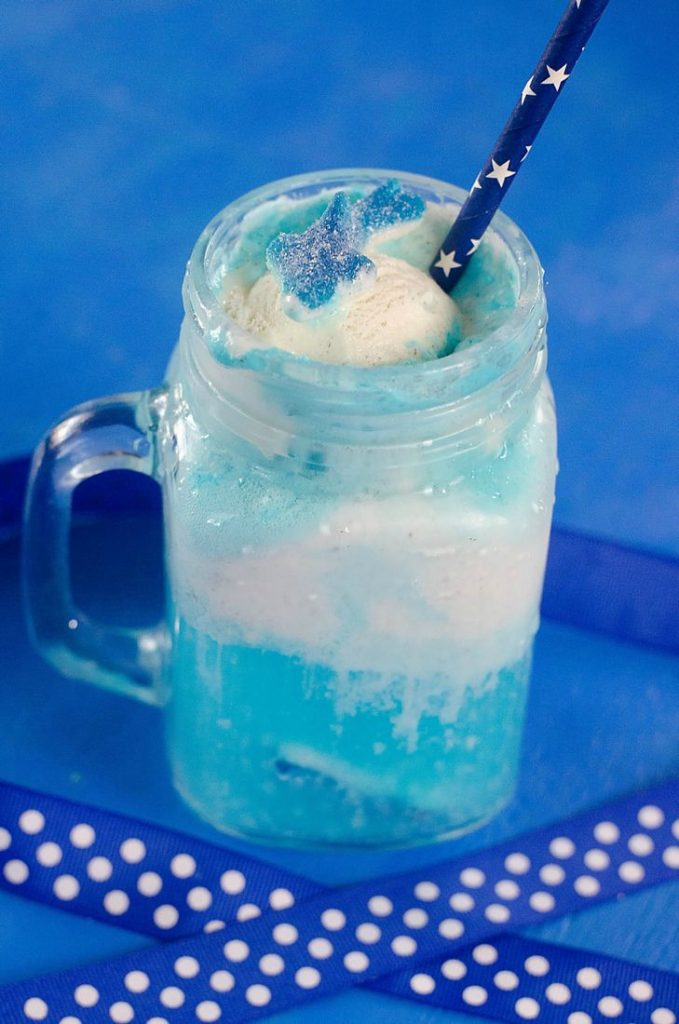 These delicious shark ice cream floats even make an excellent sweet treat to sip on while enjoying your favorite shark program on the Discovery Channel during Shark Week.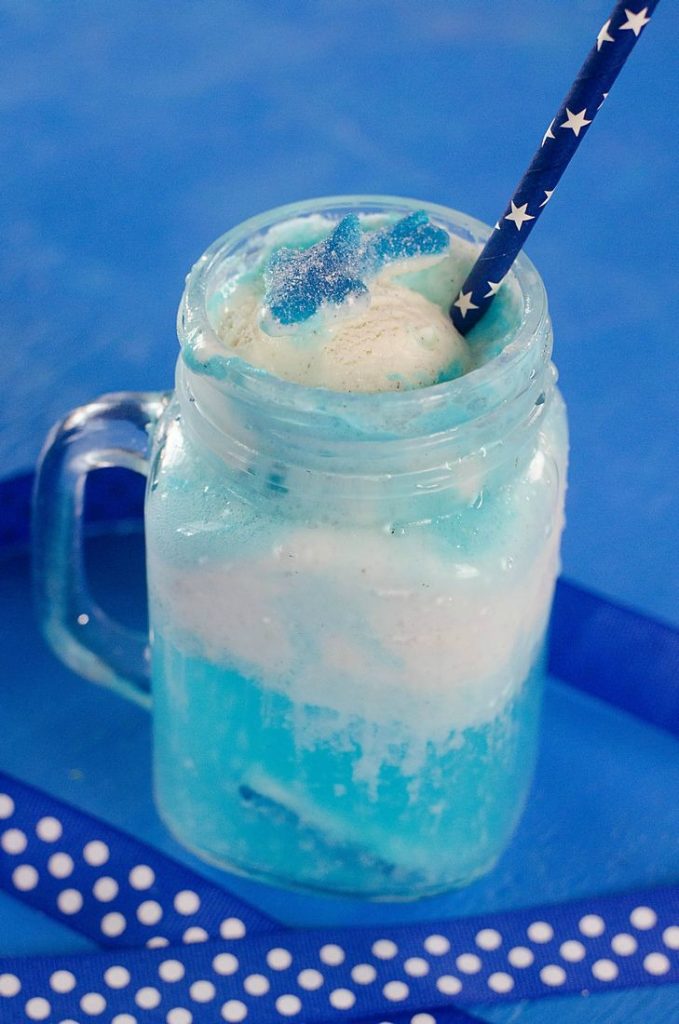 Also, the ice cream floats are fun to make at shark theme birthday parties.
Kids will have love filling their mugs with ice cream and Fanta soda and choosing their favorite color gummy sharks.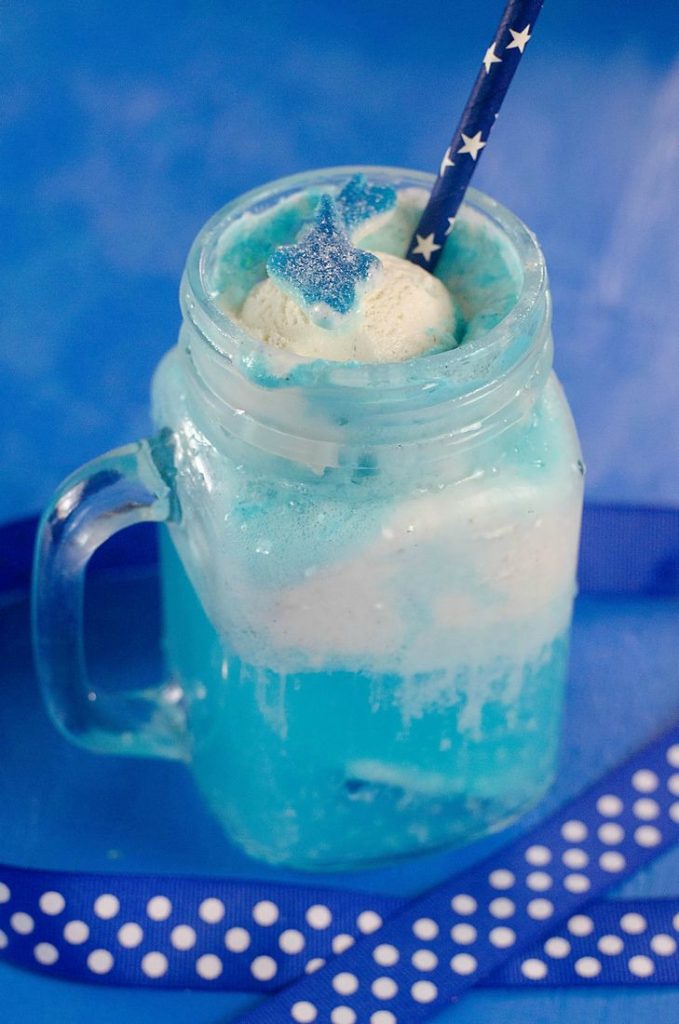 You could even make this DIY Shark Game and Photo Prop so kids can play this fun game and take their photos inside the Shark's MOUTH!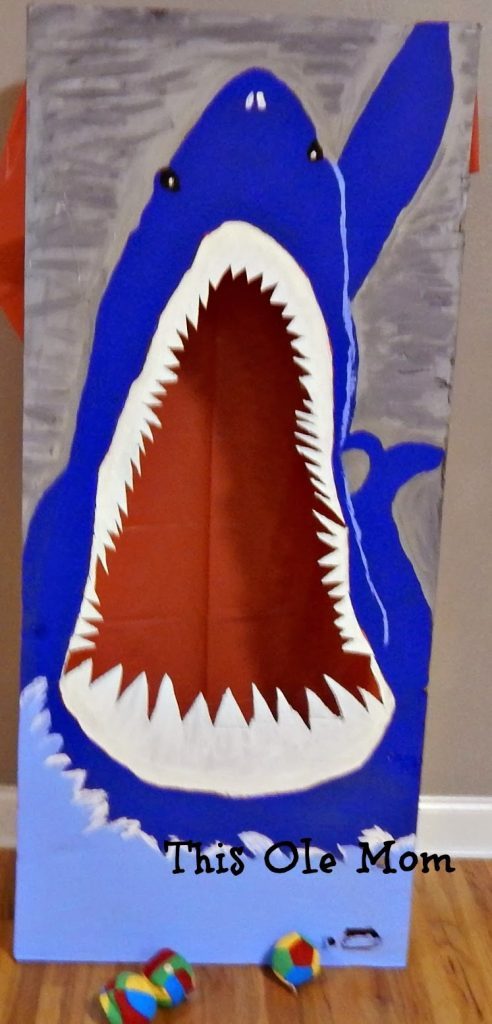 Also, a little tip for people that's not a fan of Fanta Berry soda you could always make a sprite ice cream float.
Just add some blue food coloring to the sprite to make the ice cream float blue. It's that simple!
And, for adults that want something stronger than a shark float. Try my Blue Curacao Shark Cocktail. It's the perfect boozy drink for adults.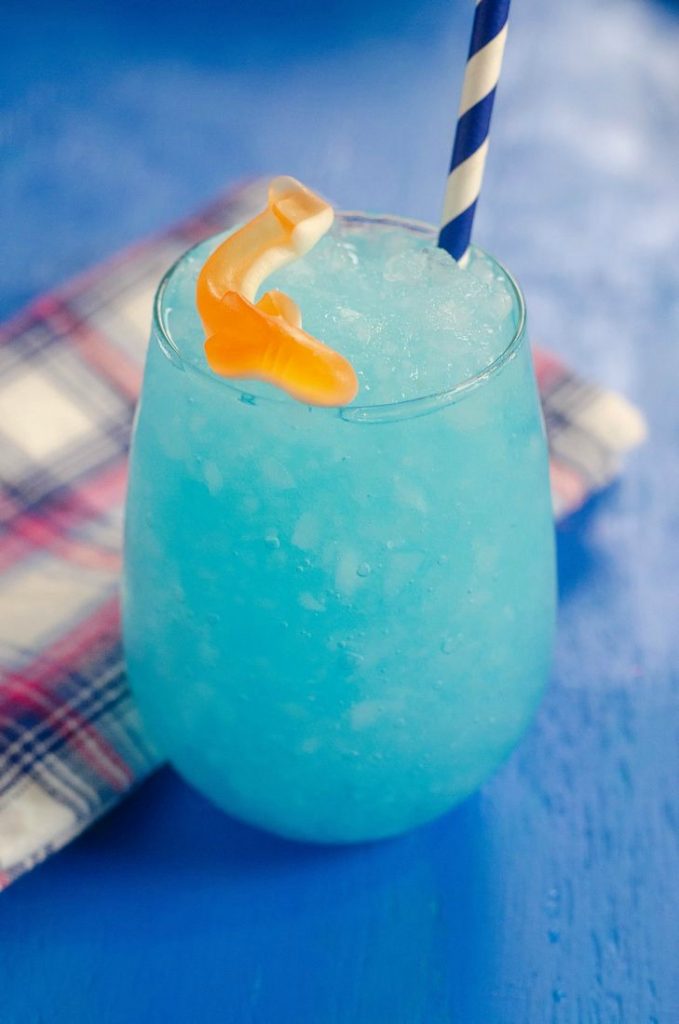 How to Make A Fanta Shark Ice Cream Float
First pour some Berry Fanta into a glass 3/4 full.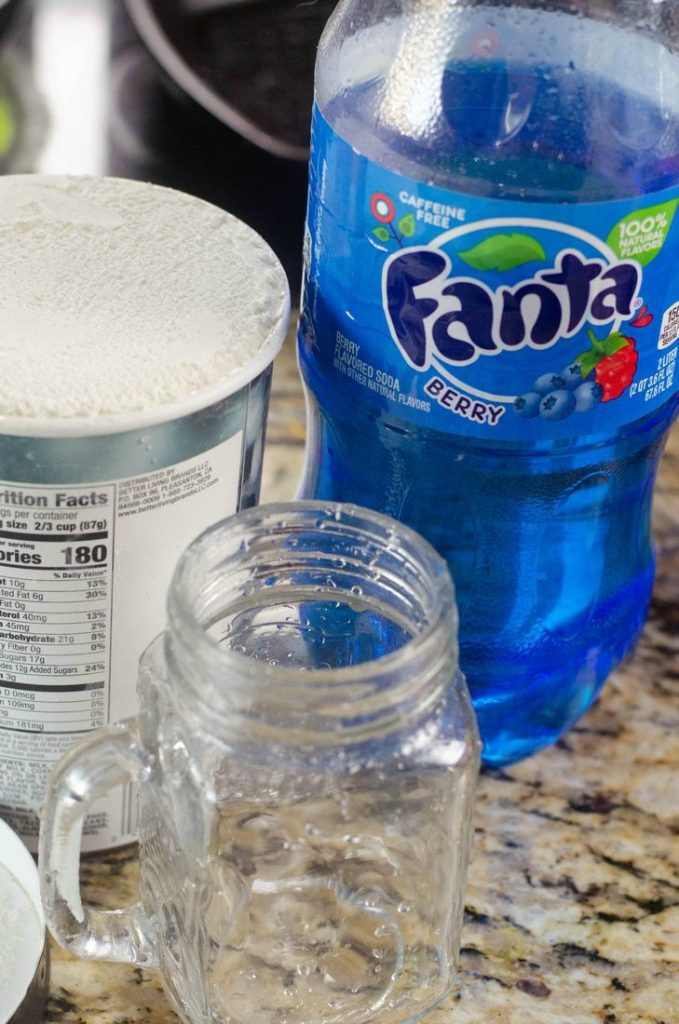 Second, using an ice cream scoop put 1-2 scoops of ice cream into the drinking glass with the blue Fanta.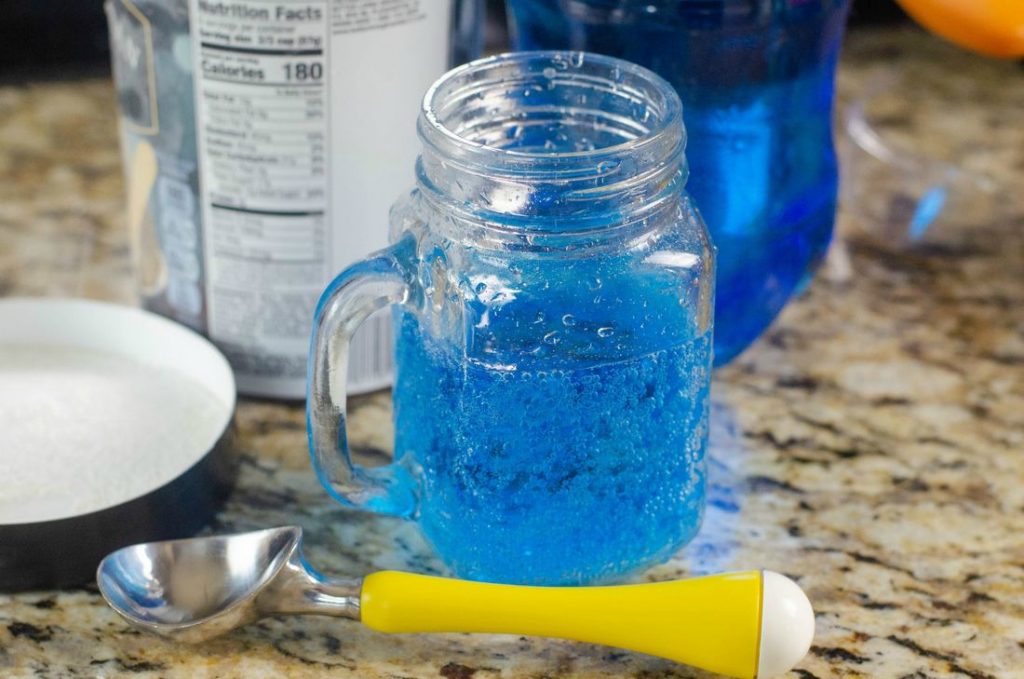 Make sure not to overflow the glass. We use these drinking glasses with a handle.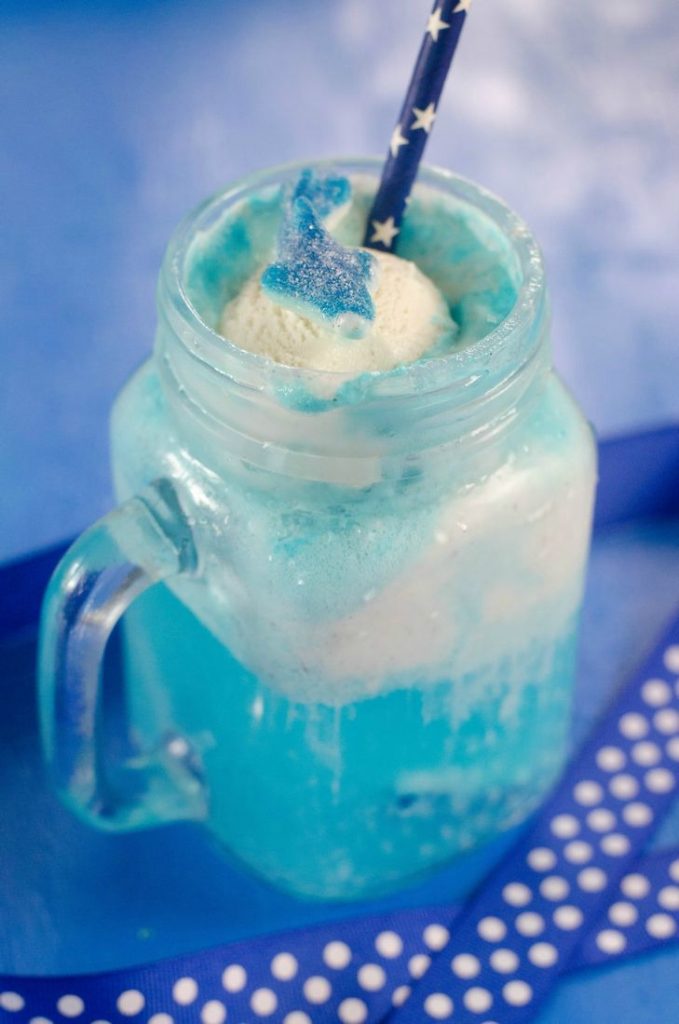 Third, top the ice cream float with your favorite colored gummy sharks and a colorful paper straw.
Then sit back relax and enjoy your ice cream float! See I told you the Shark Ice Cream Float was easy to make!
And, it's refreshing and perfect for hot summer days, too.
What sodas are good for ice cream floats?
Besides using Berry Fanta to make an ice cream float you could use other sodas to make a variety of different tasty flavored floats.
Coke
Sprite
Root Beer
Strawberry
Orange
Cream Soda
Grape
Watermelon
Pineapple
Is your favorite soda flavor mentioned above? If not, leave a comment below telling me your favorite soda flavor.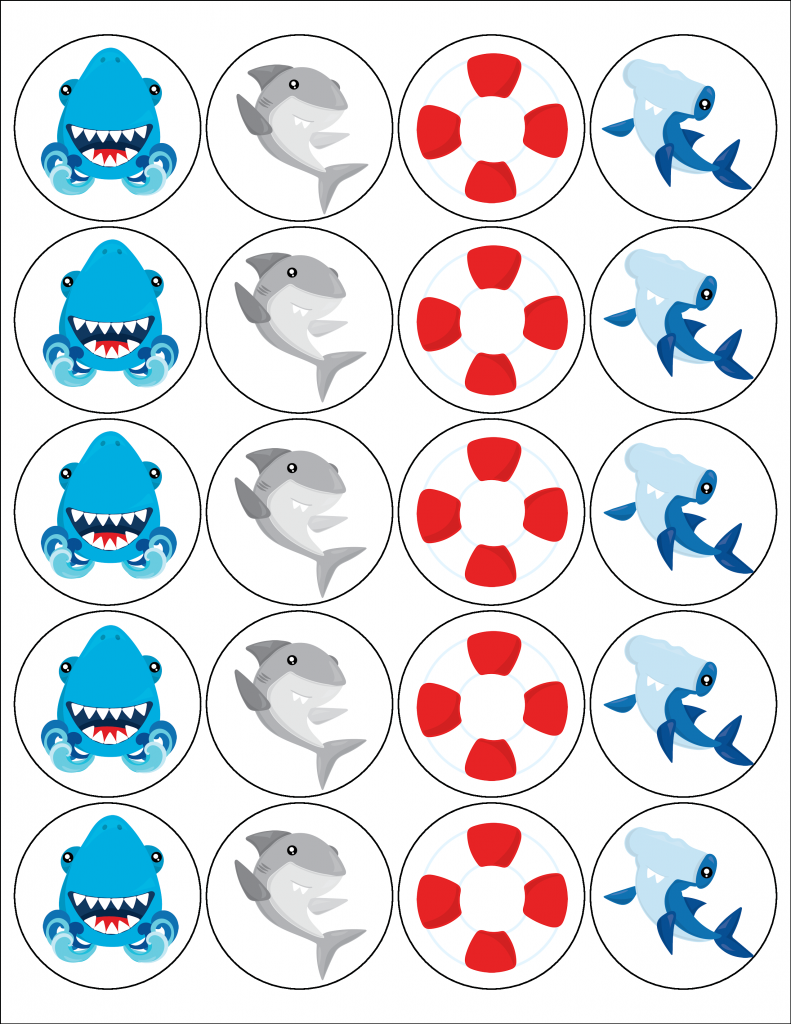 Also, you could download this FREE shark printable. Print the printable out on cardstock, cut out each circle, and glue the circles to a straws.
Perfect to use especially if you're making several shark floats. That way you can tell which shark float is yours.
PIN ME