Nothing screams fall like these easy to make Pumpkin Spice Cinnamon Rolls Waffles made with Pillsbury Grands! Limited Edition Pumpkin Spice Rolls!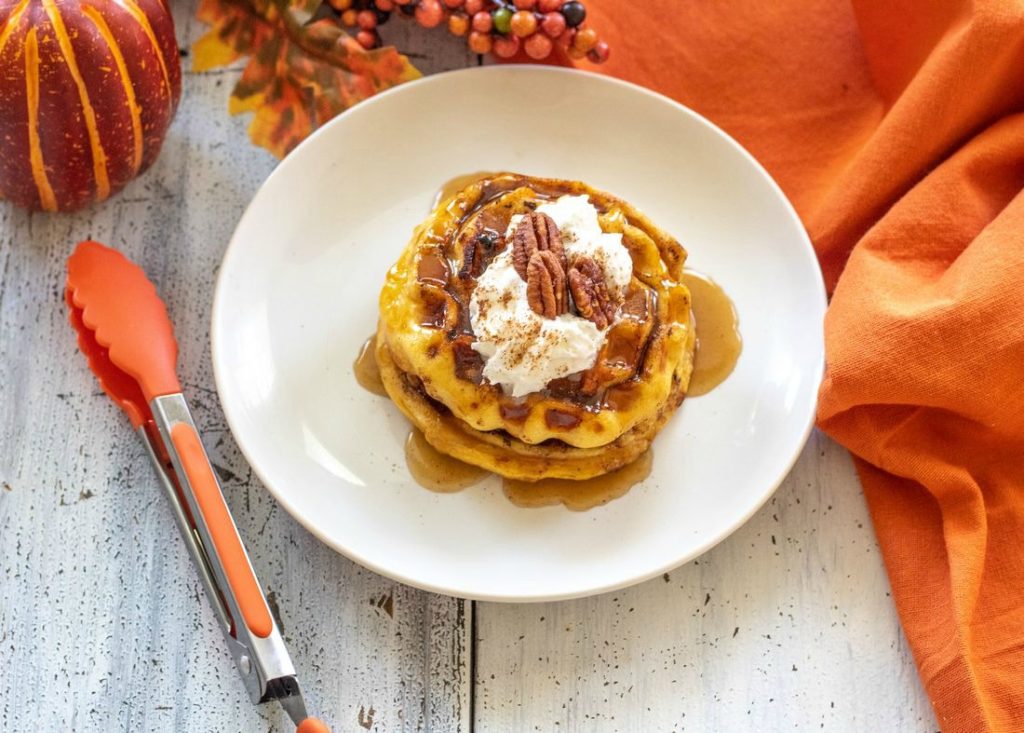 If you love pumpkin spice foods you need to try these pumpkin spice waffles.
And, I'm warning you now that you should head over to your local Target or Walmart to pick up a few cans of these pumpkin spice rolls before they disappear from the stores.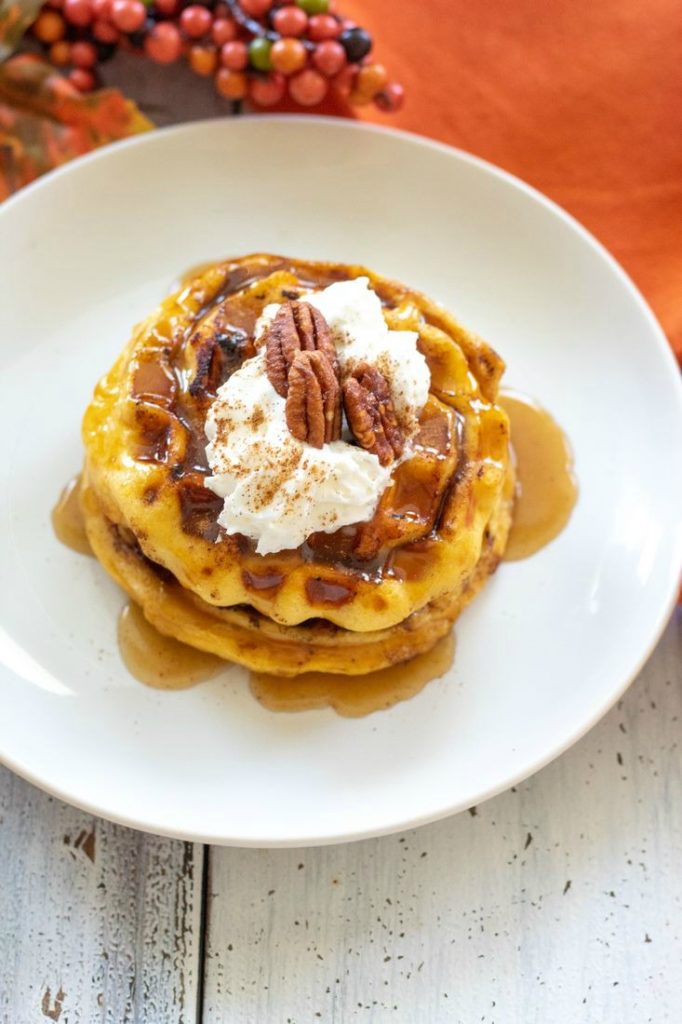 So you can add these pumpkin spice rolls to your list with all the other popular pumpkin spice products and foods.
Like pumpkin spice cookies, pumpkin spice pies, pumpkin spice spam, pumpkin spice syrup, and let's not forget about pumpkin spice latte … psl!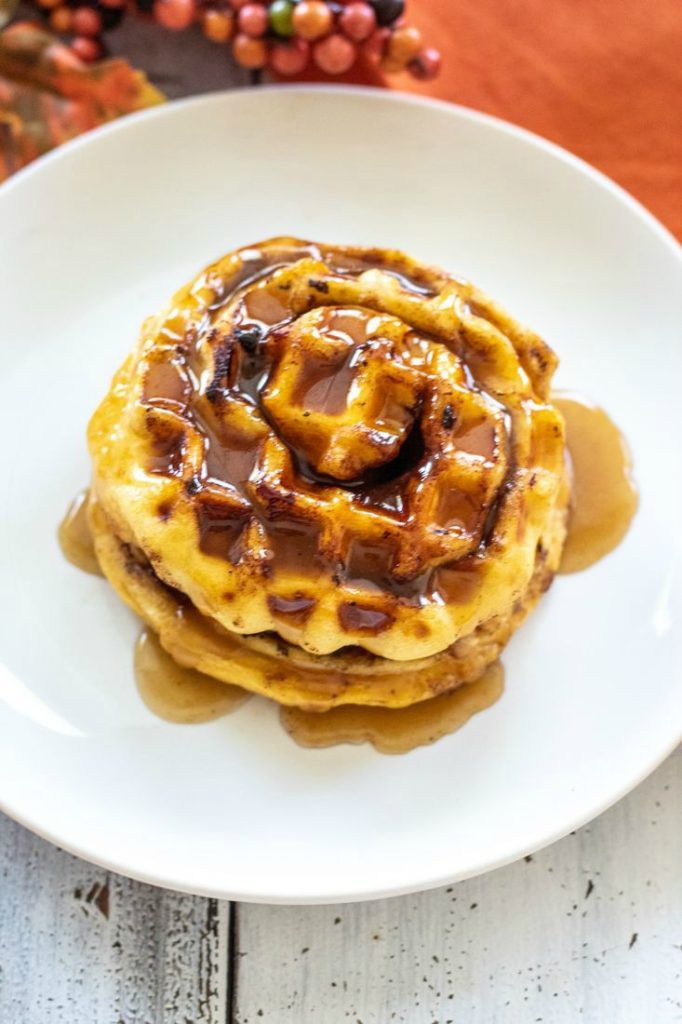 When you make these pumpkin waffles you will be singing FALL- La-La-La!
Pillsbury limited edition pumpkin spice cinnamon rolls are packed with fall flavors and made with Cinnabon cinnamon. They're soft and full of fragrant spices.
Also, the rolls comes with pumpkin spice icing. So you'll want to top your waffles with the pumpkin icing that comes with the delicious can of pumpkin spice rolls.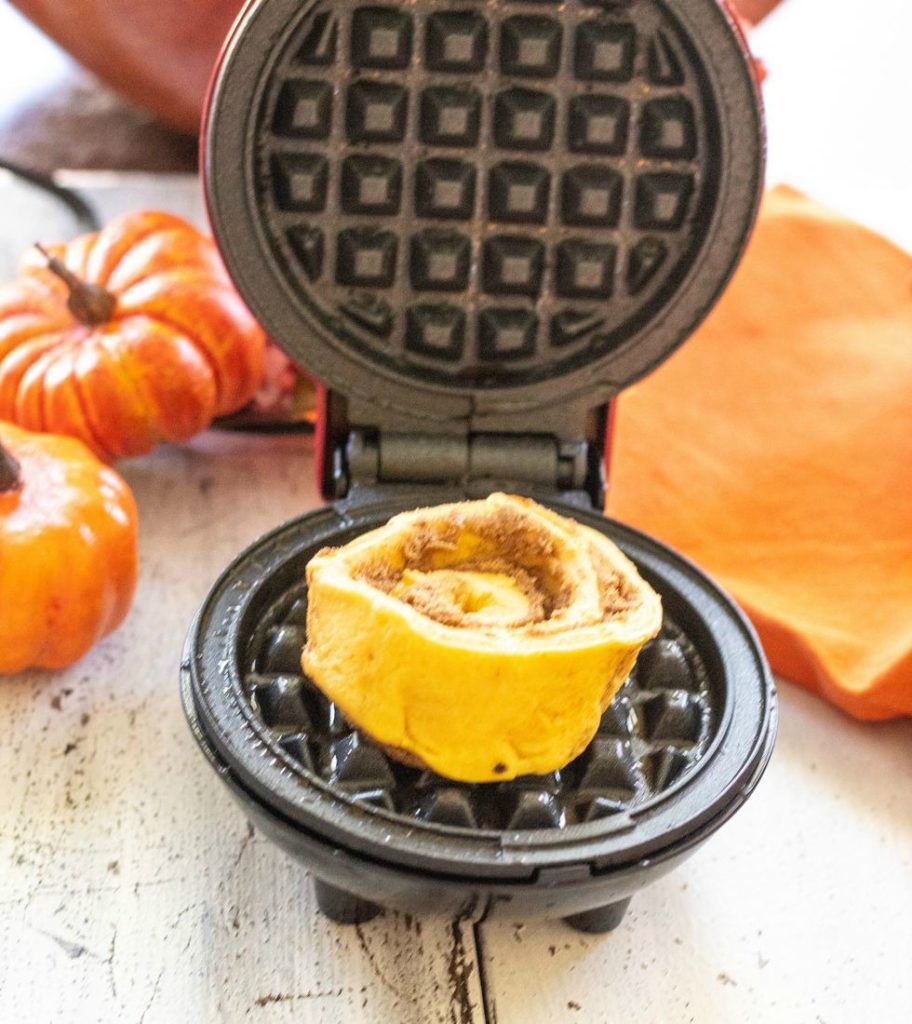 What is Needed For Pumpkin Spice Cinnamon Rolls Waffles
1- Can Pillsbury Grands! Limited Edition Pumpkin Spice Rolls
Pumpkin Spice Icing (can that comes with the refrigerated rolls)
Waffle Maker (we used Dash Mini Waffle Maker we bought from Amazon)
Reddi-wip Extra Creamy Whipped Dairy Cream Topping (optional)
Candied Pecans (optional)
McCormick Pumpkin Pie Spice (optional)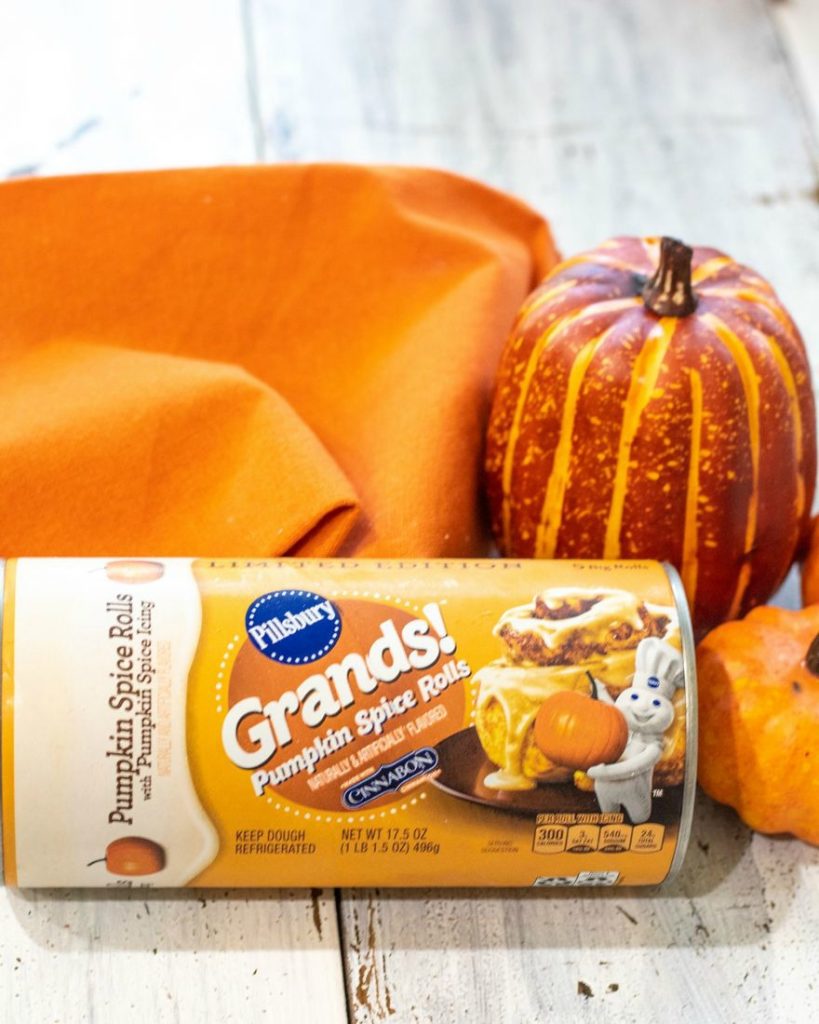 How to make Pumpkin Waffles
To make the pumpkin spice waffles you'll need to first heat your waffle maker.
Once the waffle maker is heated you'll need to spray the interior with with a non-stick cooking spray.
Open the can of pumpkin spice rolls and place one of the rolls on the center of the ceramic interior of the waffle maker.
Close the lid and let cook for 3-4 minutes. The waffles should be crispy on the outside and fluffy in the inside.
Place the waffle on a plate and repeat until all 5 rolls have been used.
Put the can of pumpkin spice icing on a plate and place it in the microwave for 15 second intervals until its melted. Use pot holders when removing the plate.
Stack the waffles and drizzle a little of the pumpkin icing over them. Top the waffles with whip cream, pecans, and pumpkin pie spice.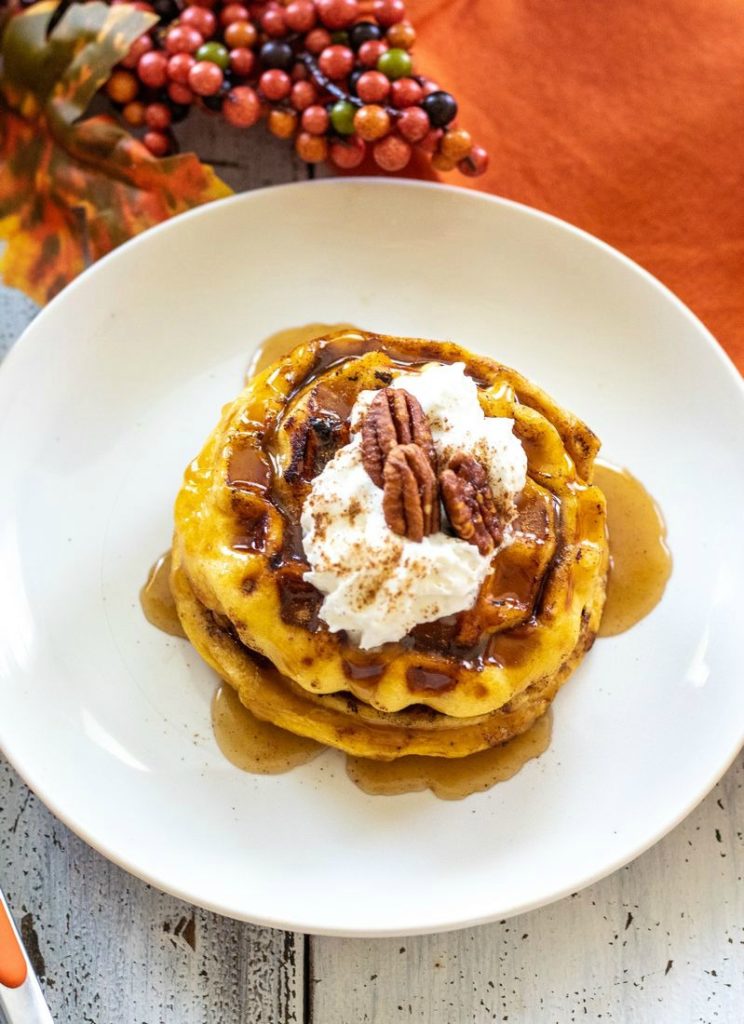 These mini pumpkin spice waffles are so easy to make using Pillsbury Cinnamon Rolls.
The fluffy and delicious spiced waffles make a great breakfast or a tasty indulgent treat. Perfect for Thanksgiving too.
I think next time I'll try making pumpkin pancakes since my family loves PUMPKIN everything!
By the way if you love pumpkin try my Pumpkin Pie Boozy Punch. The adult beverage is perfect to serve at all your fall gatherings.
Pin Me: