Learn how to make these easy and delicious Peanut Butter & Banana Grahamwiches. Perfect breakfast for kids and adults alike. 
Some mornings I find myself hitting the snooze button on my Alarm Clock until I wake up in a panic realizing that I have to get my son ready for school and fix breakfast!

I know a good breakfast will give my son energy and nutrients he needs to help him concentrate in the classroom, instead of reaching for a quick sugary breakfast filled with no nutritional value.

That's the reason I have created a simple breakfast that I can be whipped up in a few seconds!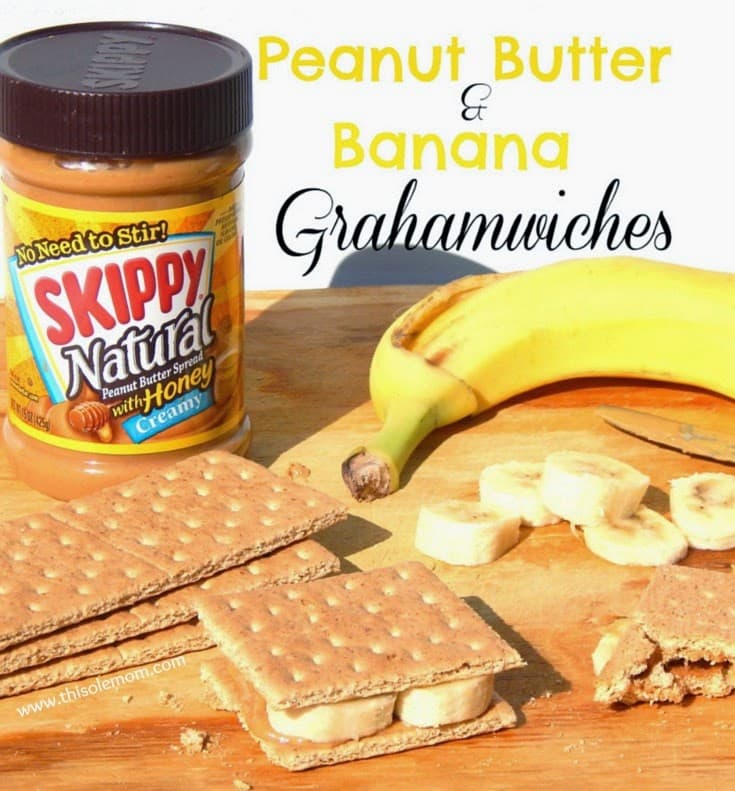 Peanut Butter and Banana Grahamwiches are not only easy to fix but good for you.
Peanut Butter is a protein rich food that makes you feel full longer, good for your brain, and it's a good source of potassium.
what you need to make a Grahamwich: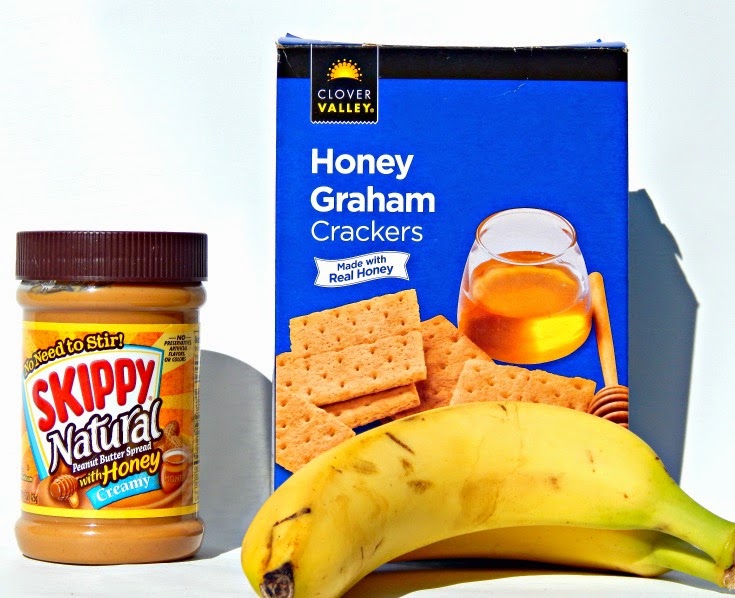 Skippy Natural Peanut Butter Spread with Honey
Honey Graham Crackers
Bananas
How to make Peanut Butter & Banana Grahamwiches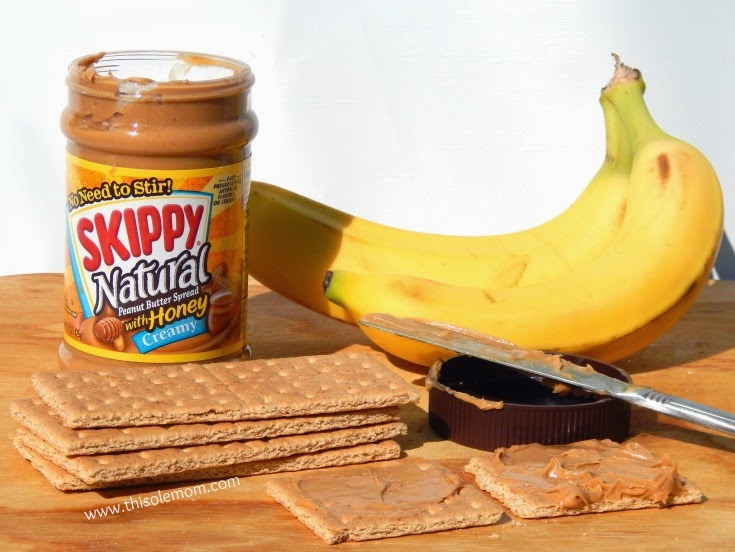 Carefully break a Graham Cracker in half or use a knife. Spread Peanut Butter on one side of each cracker.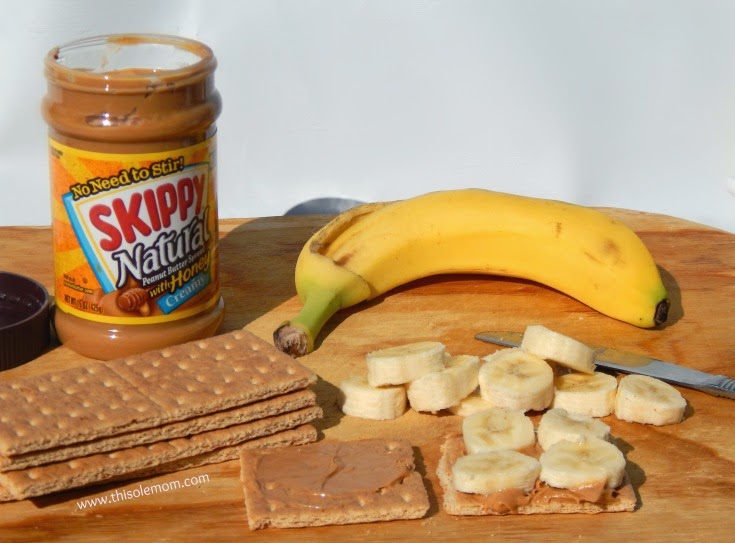 Slice bananas into thin slices. Place bananas on top of a graham cracker half then put the other graham cracker on top. That's it! Wasn't that easy? And, it's delicious.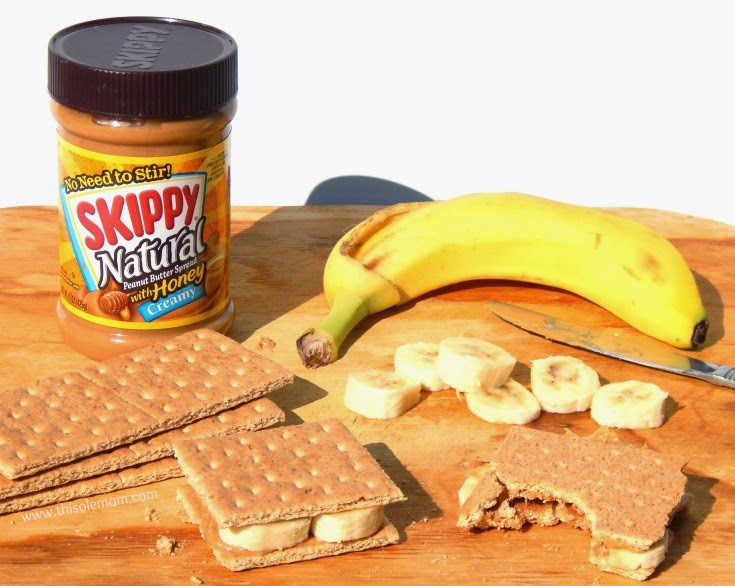 Peanut Butter and Banana Grahamwiches can be enjoyed anytime, not just at breakfast time. Skippy Natural Peanut Butter with Honey is creamy and tastes great and also makes a great snack, too! !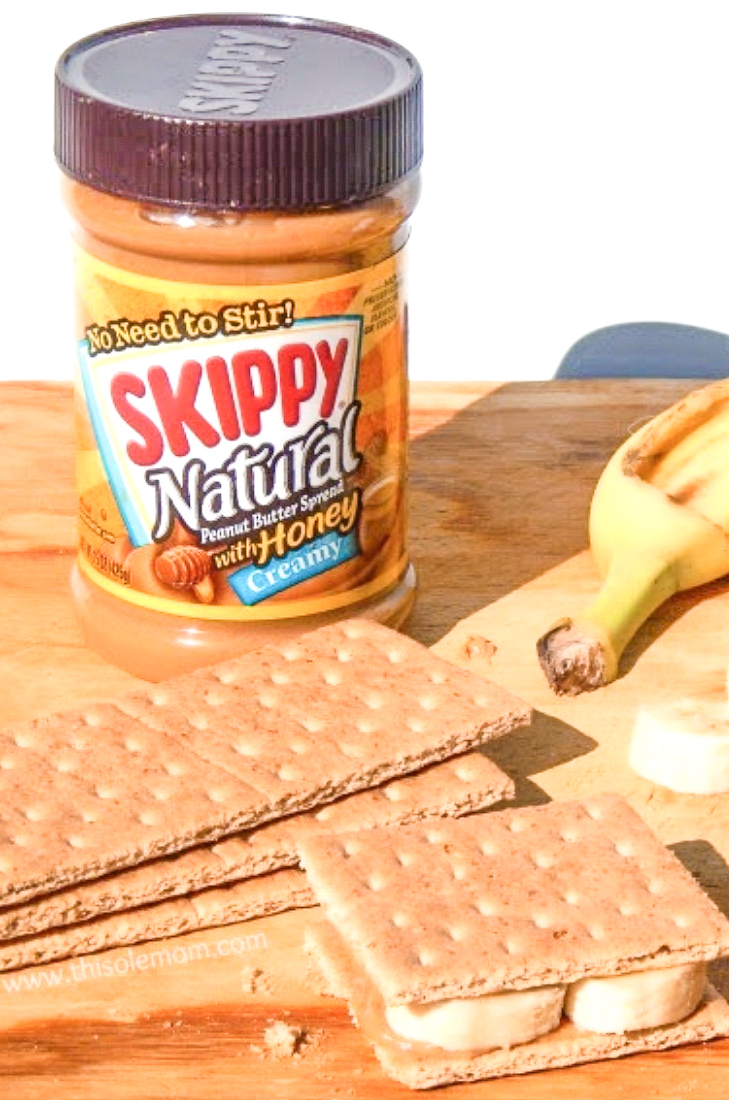 If you wanted you can use any fruit instead of bananas. Also, you might like my Sausage, Eagg, & Spinach breakfast bowl and my breakfast casserole. 
UPDATED 9/20/2019