This Bird's Nest Wire Necklace Tutorial will help you create a beautiful necklace to give as a gift to a beloved Mother in your life for Mother's Day.
You can create a one of a kind necklace with these simple steps and before you know it, you will have crafted a perfect symbol for Motherhood.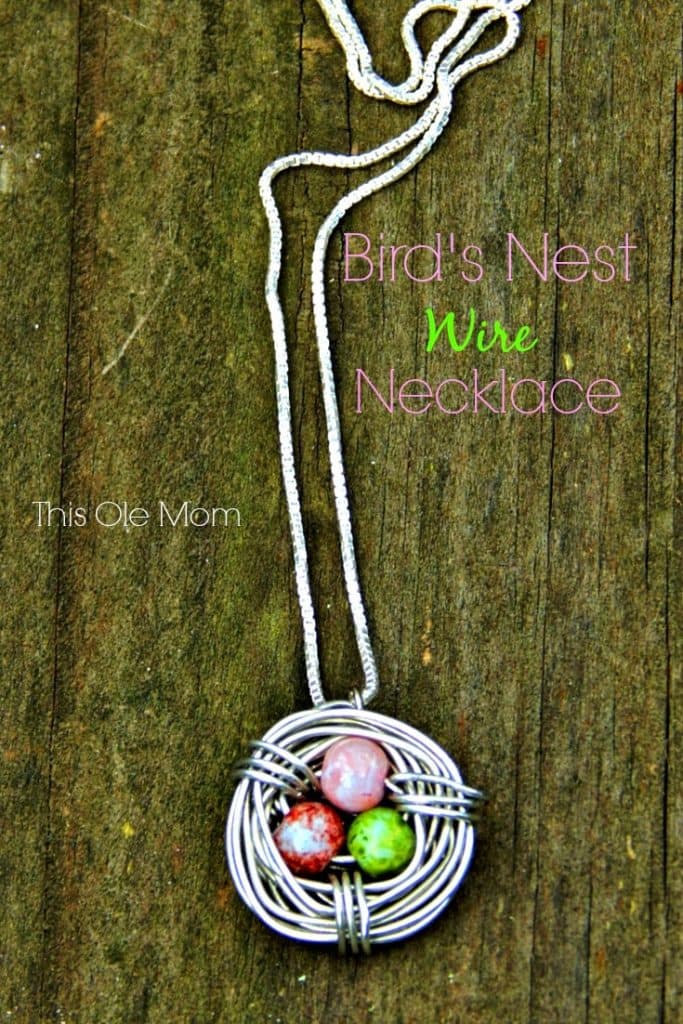 These beautiful Bird's Nest Necklaces are easy to make. I made one for myself!
I used glass beads in colors that reminded me of my three children.
You could use Birthstones to represent your family.
The Bird's Nest Necklaces also would make a great Birthday, Grandparent, Valentine's Day, or Mother's Day present.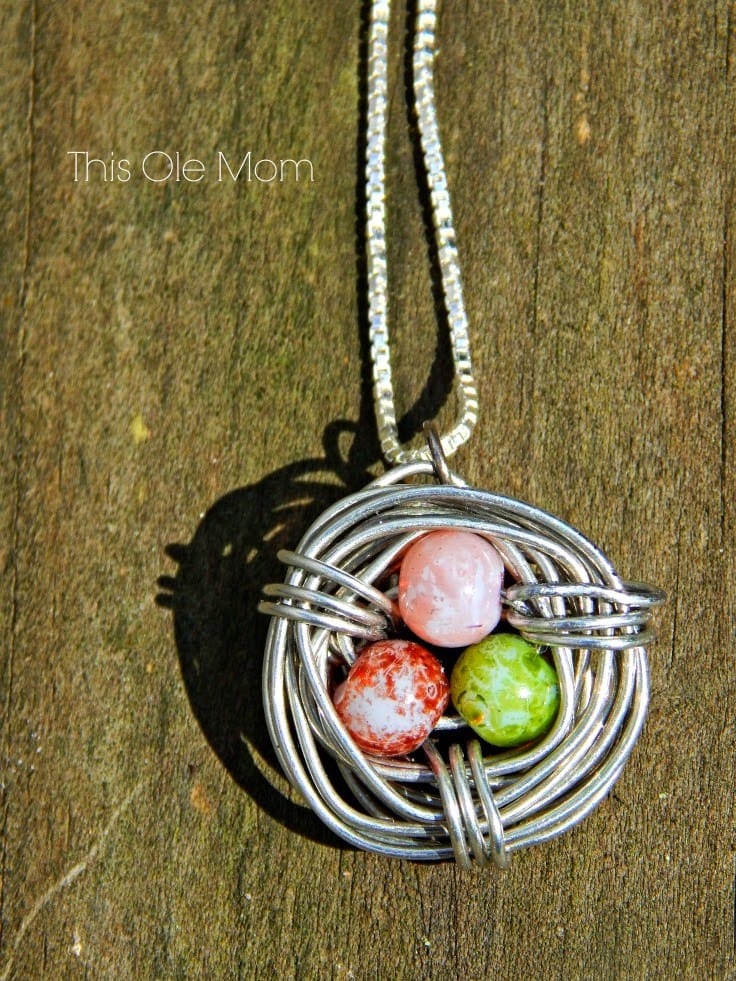 Supplies Needed To Make Bird's Nest Wire Necklace
Glass or plastic beads (I used Victorian Girl Mix) from Jo-Ann's Fabric & Craft store
– 22 Gauge wire
Chain
Wire cutters
Jump ring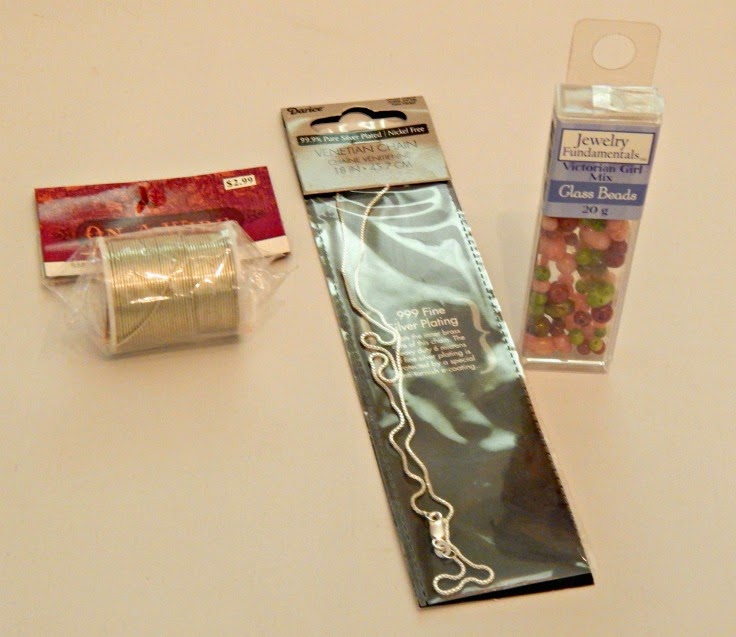 Step by Step Bird's Nest Wire Necklace Tutorial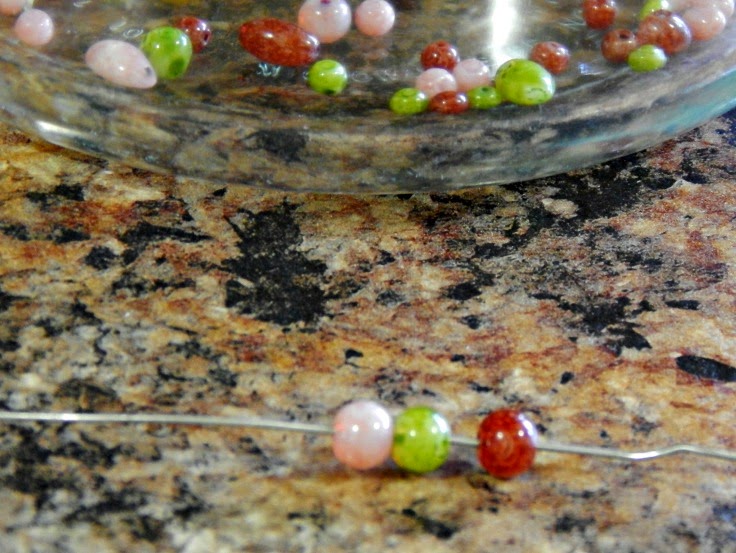 1. String as many beads on the wire as you want eggs in the nest, in the arrangement you like. For my necklace, I choose three eggs because I have three children.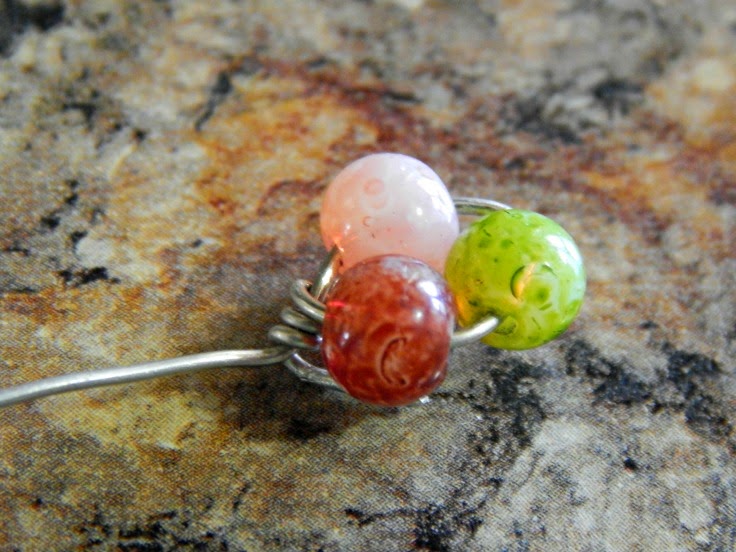 2. Push beads to one side of wire, twist wire with beads to form a circle. Then twist end closed.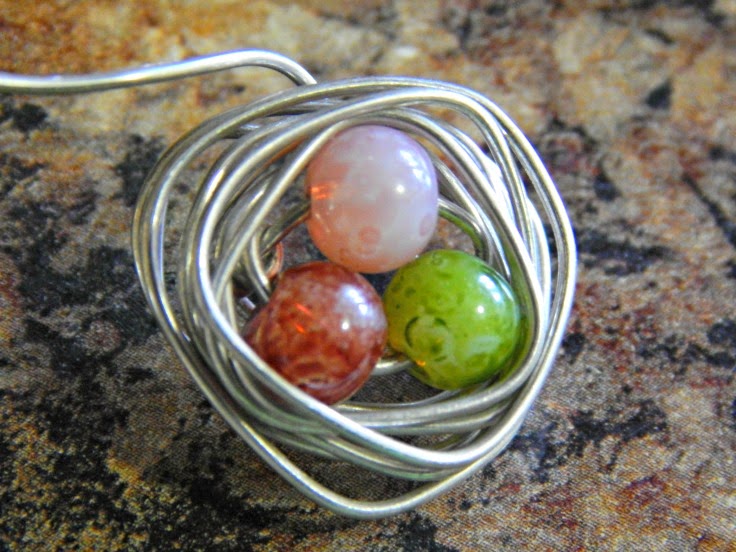 3. Start wrapping the wire around the beads to form your bird nest. Keep wire nice and tight around the beads.
Repeat until you have the desired amount. Don't worry if it doesn't look perfect every nest is different.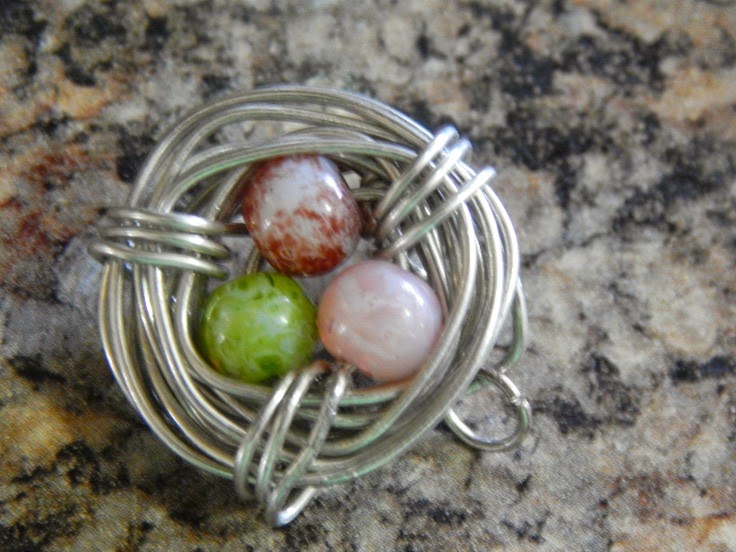 4. Wrap wire around the spaces between the beads to secure the nest. I like the look of three loops, you could make 2, 3, or 4 if you wanted.
Add a jump ring. (Don't worry the backside of the nest may look sloppy, but you won't be able to see it.)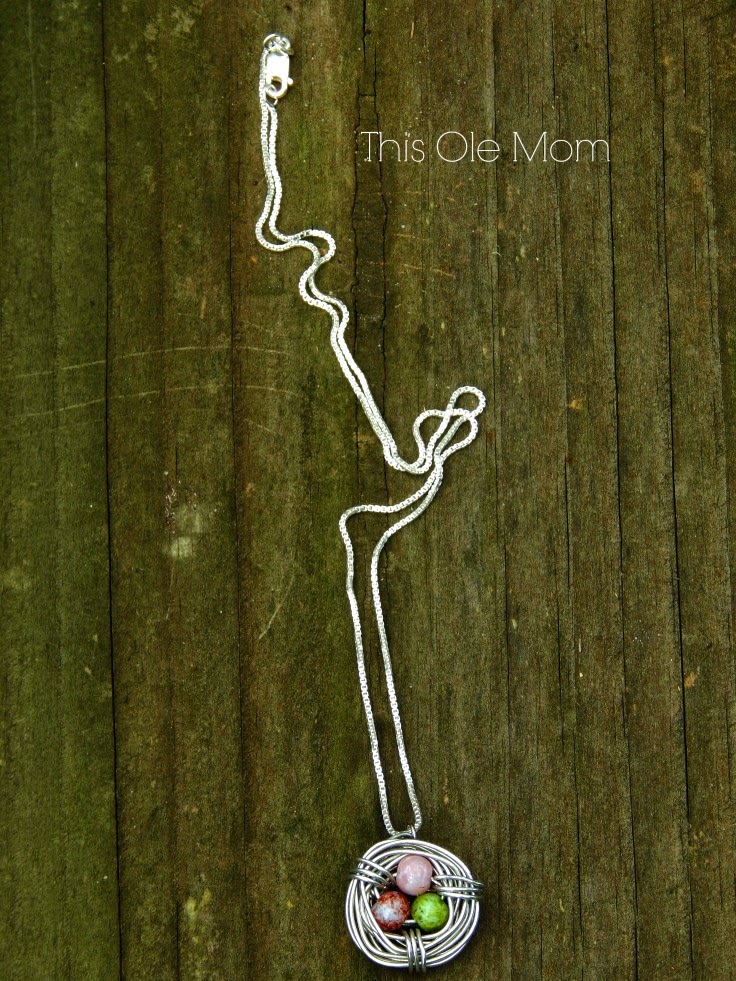 5. Slide the chain on your Bird Nest! And, admire! What do think?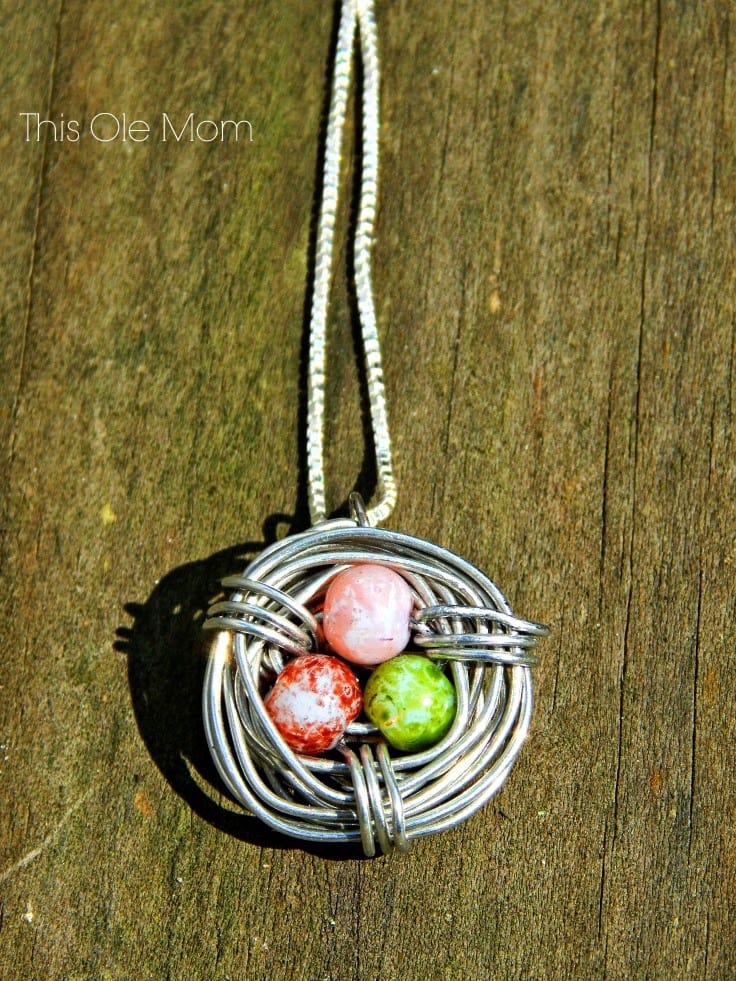 Any mother would be happy to receive a beautiful Bird's Nest Wire Necklace. Just follow my simple tutorial to create this thoughtful gift.
More Mother's Day Ideas