Mommy's Secret Candy Stash Box is perfect for any mom. Give a special mom in your life their very own candy organizer box filled with candy and chocolate!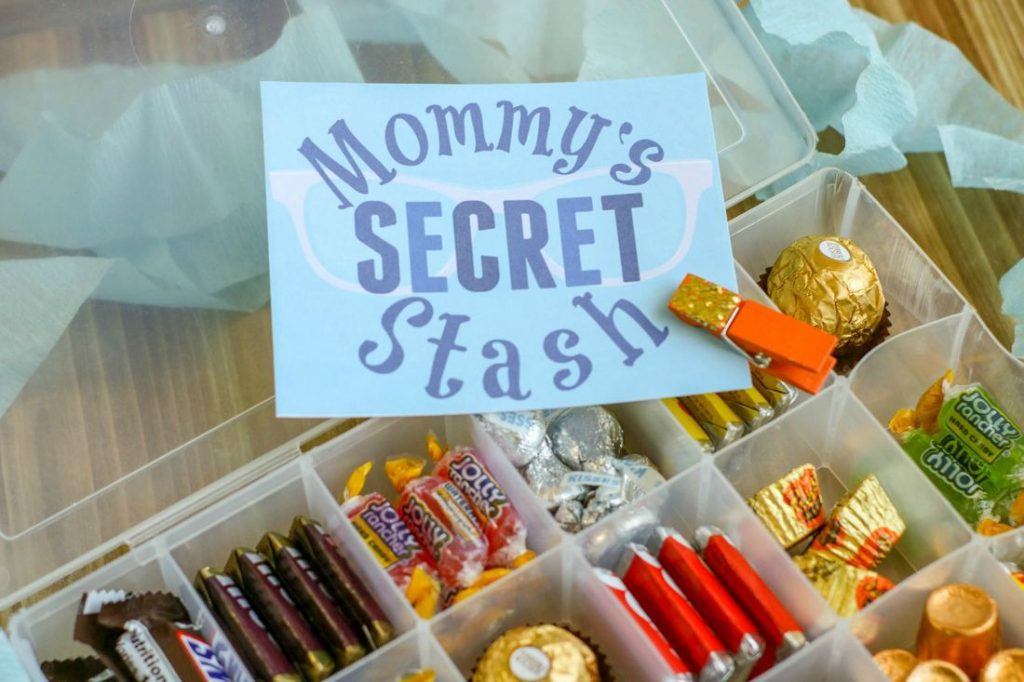 Sometimes moms just need to go into another room in the house to get away from everyone for a few minutes to recharge and have a bit of quiet time.
It would be perfect if she could have a few moments of peace and to be able to indulge in her favorite sweets without the kids begging and crying for it.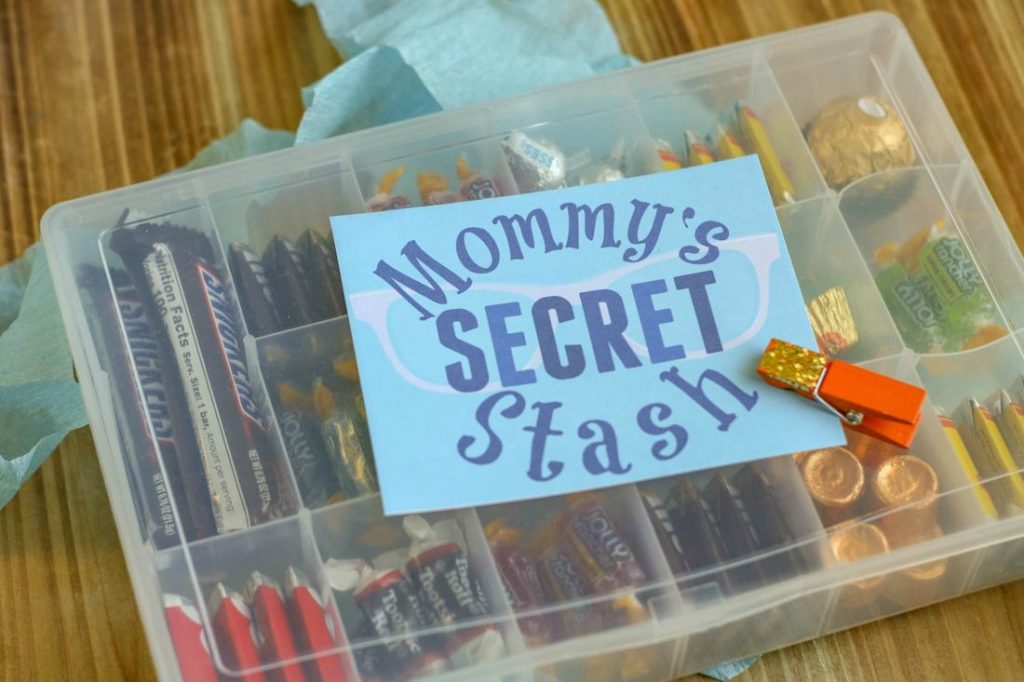 Every time I need some quiet time I go into my bedroom alone and take out my secret candy stash.
It's nice to be able to relax for even 5 minutes and enjoy my favorite candy or my favorite cookies.
Usually, the Pepperidge Farm Milano Cookies commercial pops up in my head, and I have a good belly laugh. Have you seen that commercial?
Mom is sitting on the bathroom floor leaning against the bathtub surrounded by toys eating Milano cookies. In the background, you can see a candle flickering in the corner of the tub.
The camera switches to the closed bathroom door, and you can see the locked doorknob trying to turn and a little voice calling outside of the door "MOM"! The camera switches back to mom on the floor, and she replies in a deep voice "NO DAD"!! LOL
What mom can't relate to that commercial?!!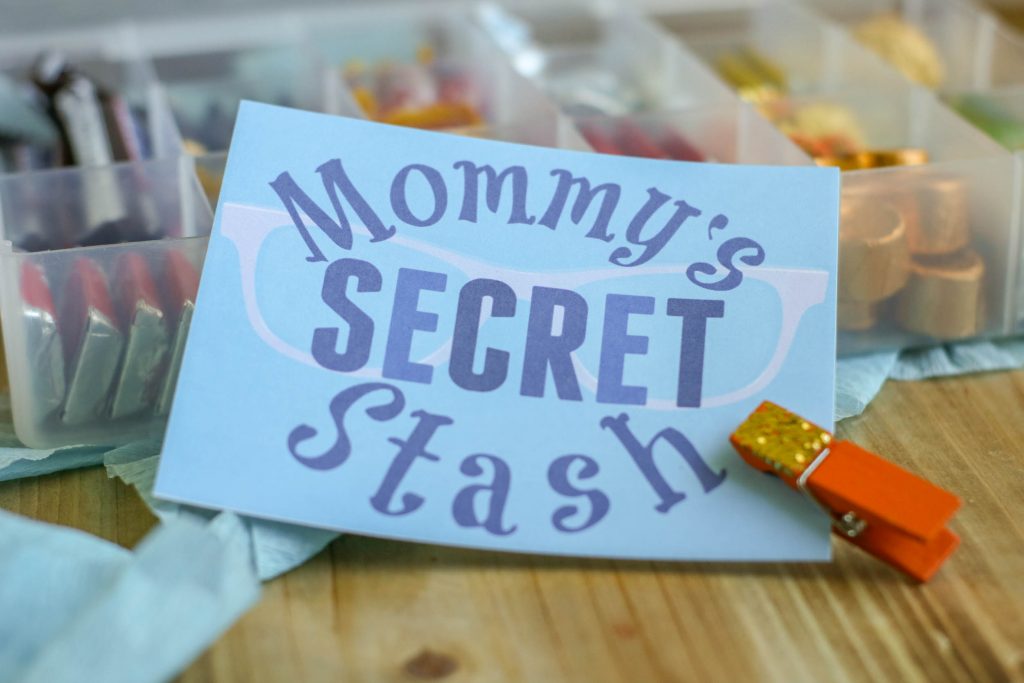 You might even want to make your own secret candy stash box to keep for when you need something sweet.
Just make sure you find an excellent hiding place for it in your bedroom or someplace cool where the candy won't melt.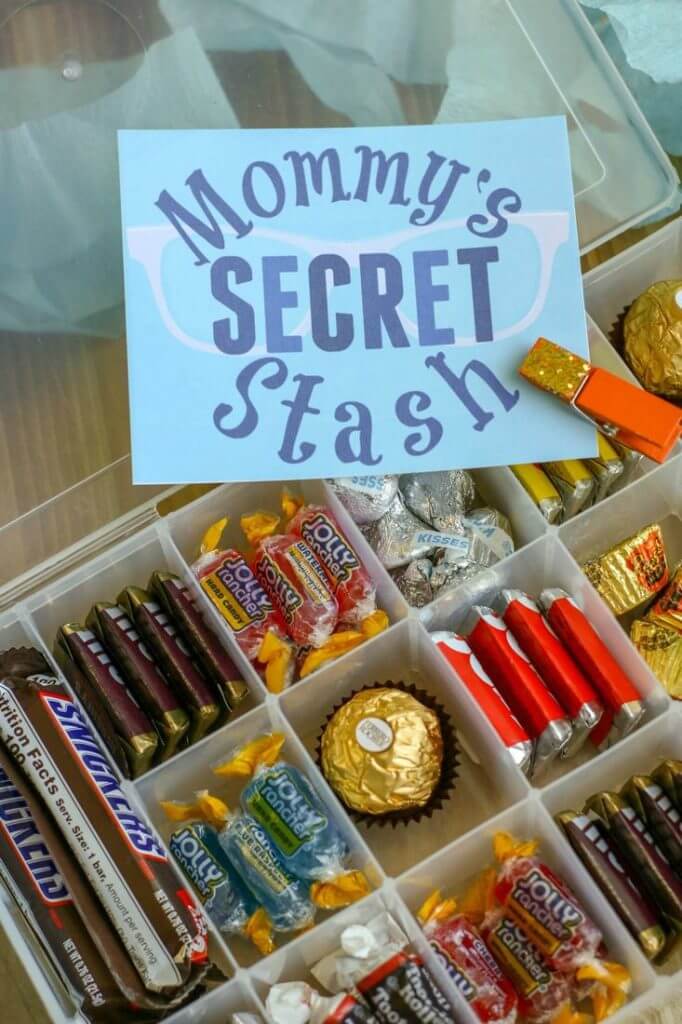 How to Make Mommy's Secret Candy Stash Box
To make this super easy stash box, you'll need some supplies: a plastic fishing tackle box or a plastic jewelry organizer, candy, and printable to print out.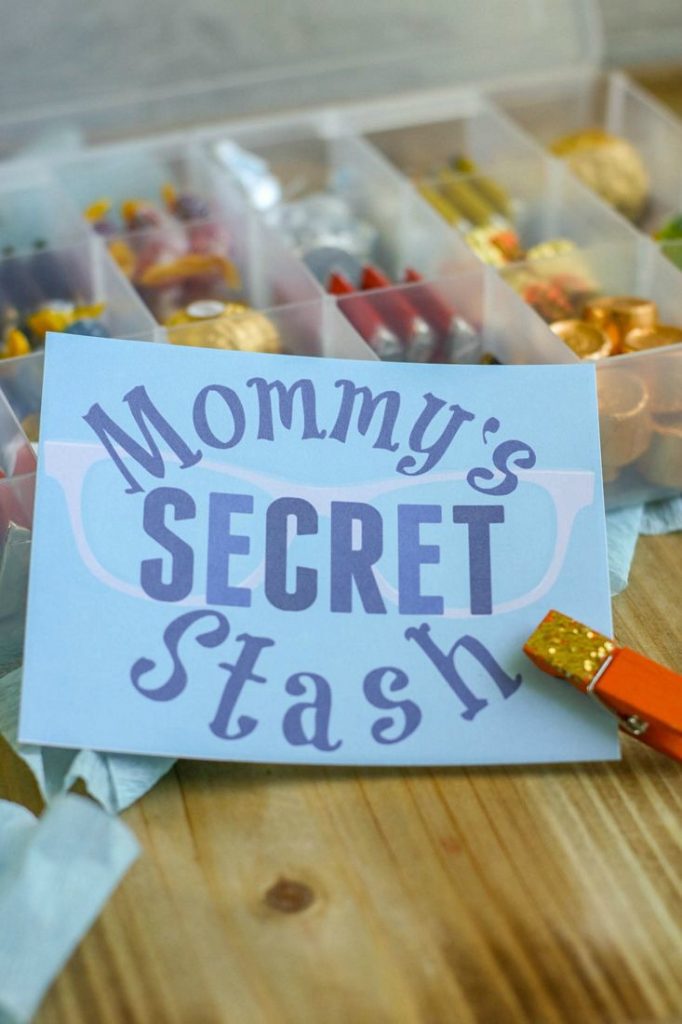 Next, print Mommy's Secret Stash Box printable out on cardstock. Cut and trim the printable.
Fill the plastic tackle box with candy and adhere the printable to it. Give the candy stash box to your favorite mom that you know would appreciate it for her birthday or Mother's Day!
You might even want to make this Heart Shaped Suncatcher for her too.
Pin Me: