This Christmas Tree Pull Apart Bread was made to surprise my son with an after school snack and my husband devoured half of the pull apart bread before my son got home from school.
My husband loved the Christmas Tree pull apart bread so much he has requested it for our Christmas Eve party.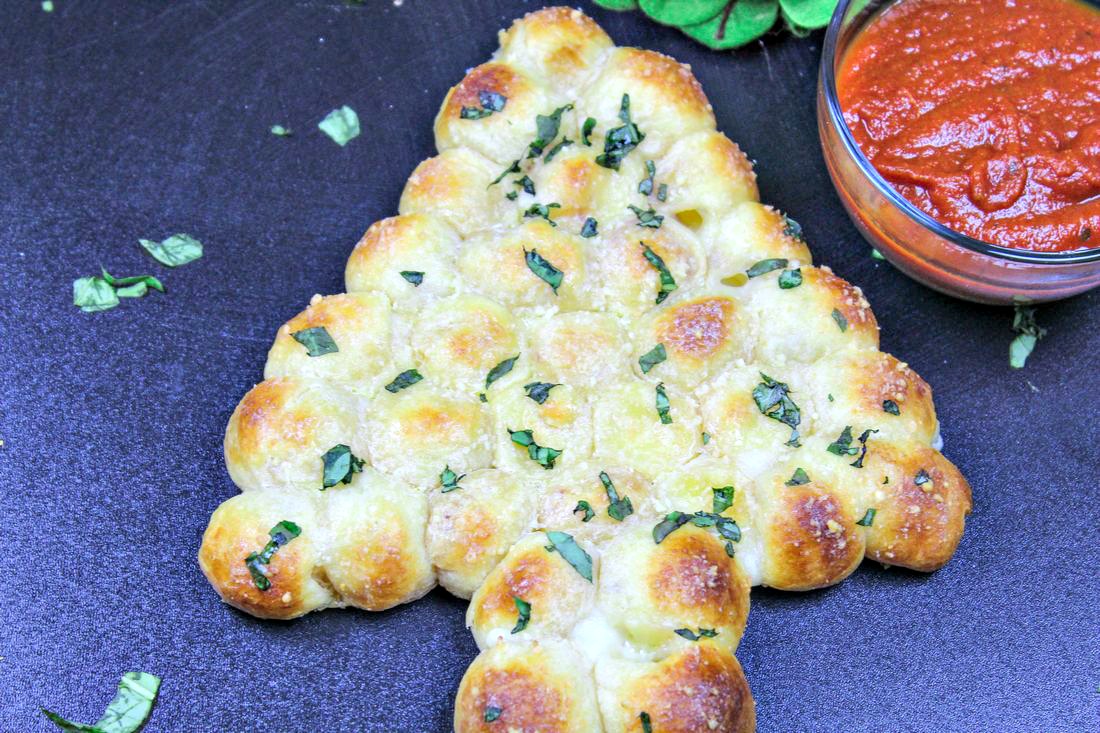 He wants me to make several trees as an appetizers for guest to dip into marinara sauce and eat. So, I thought about using different flavored pizza dough next time.
Even pretzel bread crossed my mind if I can find some to use for the pull apart Christmas tree.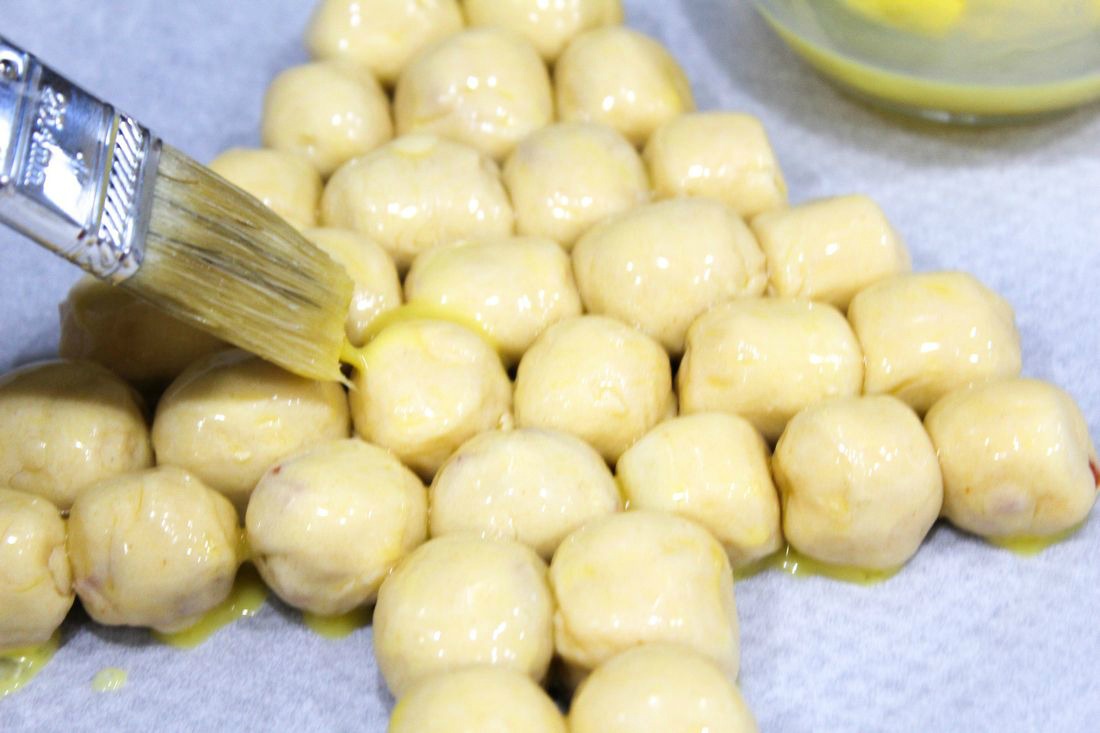 Furthermore, it would be fun to make several and have different dipping sauces; maybe a ranch dressing or nacho cheese dip.
Also, it could be fun to make other shapes for Christmas appetizers like a wreath or a candy cane.
Another idea would be to stuff them with different color pestos to make different designs.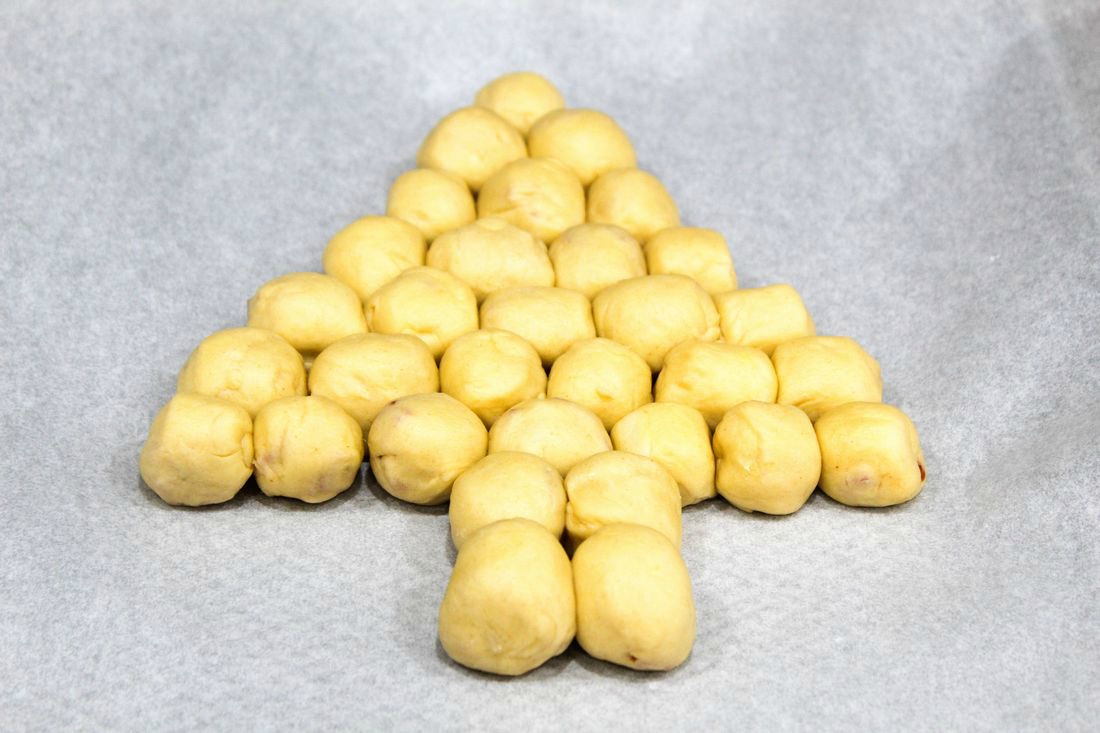 When it comes to holiday appetizers these crescent roll trees can really dress up the evening.
After all, these appetizers are super simple to make with not many ingredients. Therefore, there is plenty to go around for your guests at the holiday party.
Furthermore, changing up the ingredients to match the different dipping sauce could be fun too. My pull-apart bread is stuffed with cheese and pepperoni.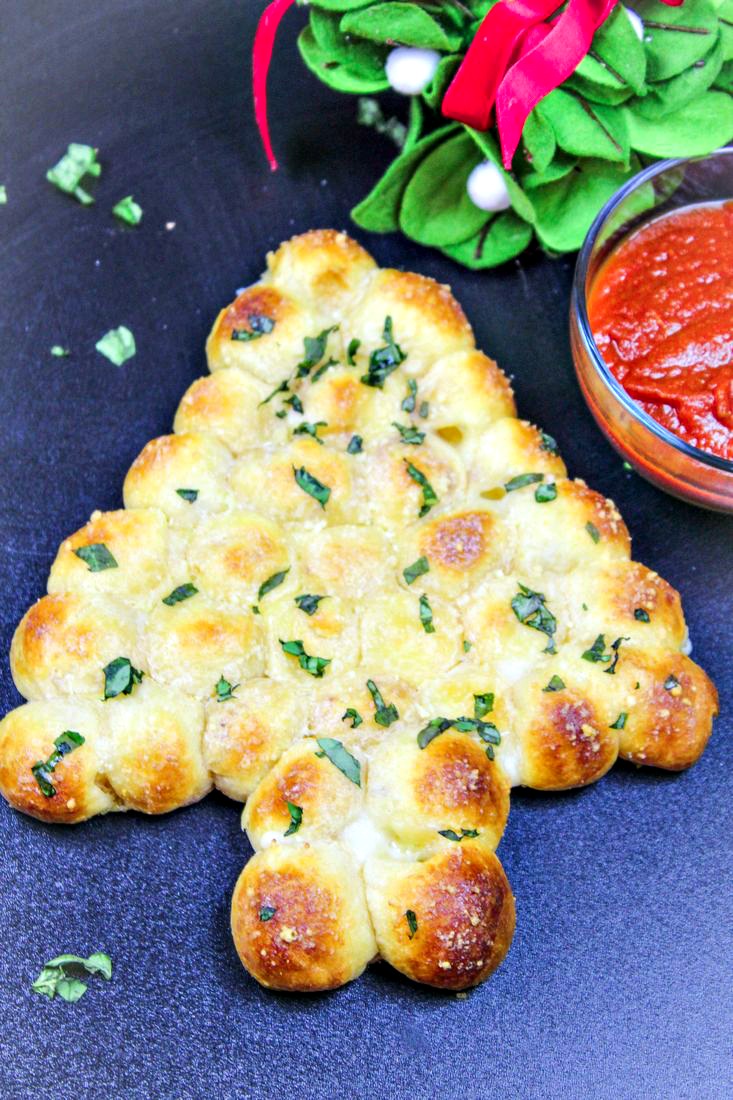 Lastly, this appetizer is great to prep before the party then bake while visiting with guests.
The smell will allow the guests to become hungry while you serve up a cranberry cocktail or some eggnog.
Also, try my Easy Pepper Jelly Christmas Trees.
You May also like these Christmas Treats
Pin the Christmas Tree Pull Apart Bread