Easy Lemon Crinkle Cookies are a delicious and simple recipe to whip up. They taste homemade and only use a few ingredients.
These EASY LEMON CRINKLE COOKIES are my little boys favorite. He enjoys having a few of these lemon cookies as a special snack after dinner.
He even loves to help me bake, though sometimes I'm not in the baking mood. That's the reason I love cookies made from a cake mix.
Using a box of cake mix cuts out a lot of time spent in the kitchen, and I use fewer dishes than I usually do when I make cookies from scratch.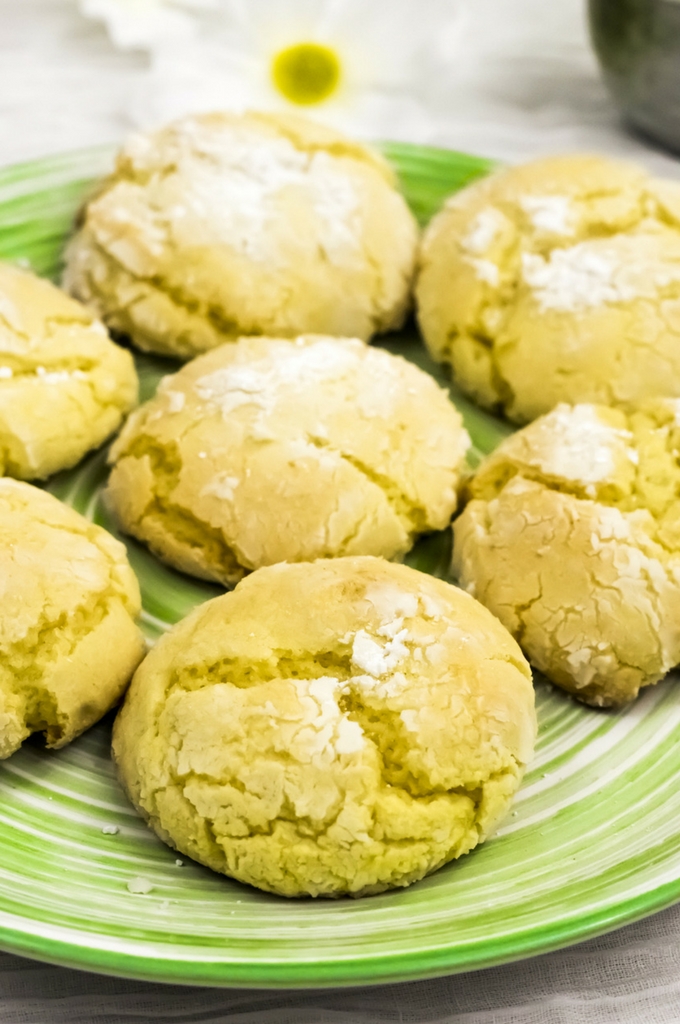 Since these cookies are so easy to make I usually make a few extra batches to serve to the guest that may pop over during the Easter holidays.
I also give a few of the lemon crinkle cookies to my neighbors packaged in cute little boxes with a gift tag for Easter.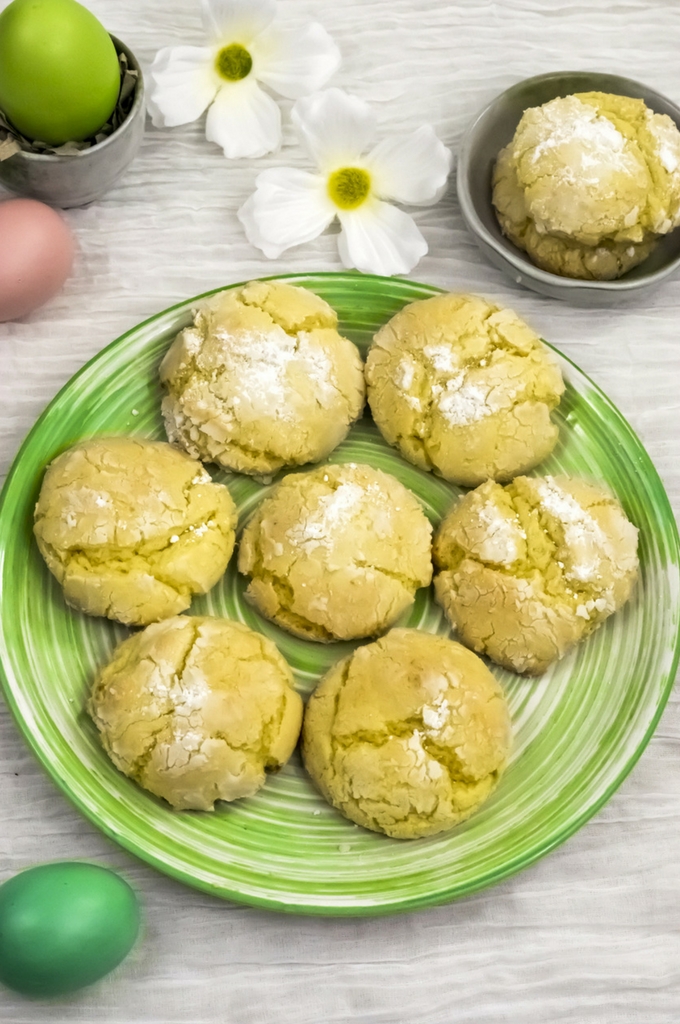 Even though these cookies are made using a cake mix, they taste like they're from scratch.
If you don't tell anyone you used a cake mix, they will never know. That can be your little secret!
They are sure to become your favorite cookie to make. They come out the oven so chewy and delicious people will beg you for the recipe!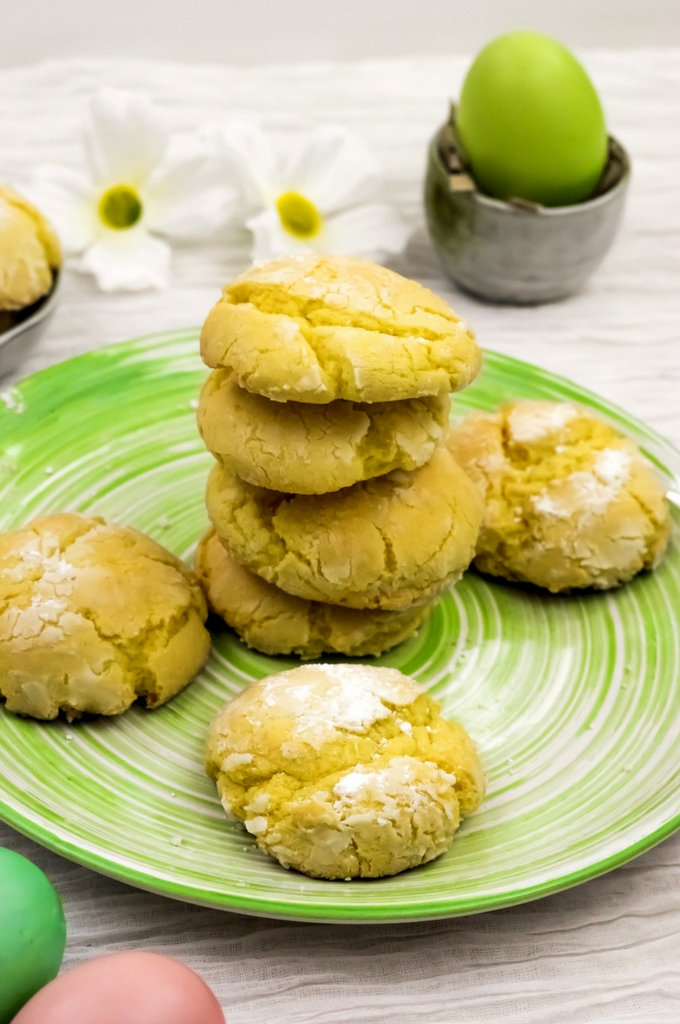 How to Make Easy Lemon Crinkle Cookies
To make easy lemon crinkle cookies, you'll need lemon cake mix, vegetable oil and eggs. These ingredients get mixed together.
Then the sticky dough is placed in the refrigerator for 30 minutes then scooped into little round balls using a cookie scoop and each round ball gets rolled into powdered sugar.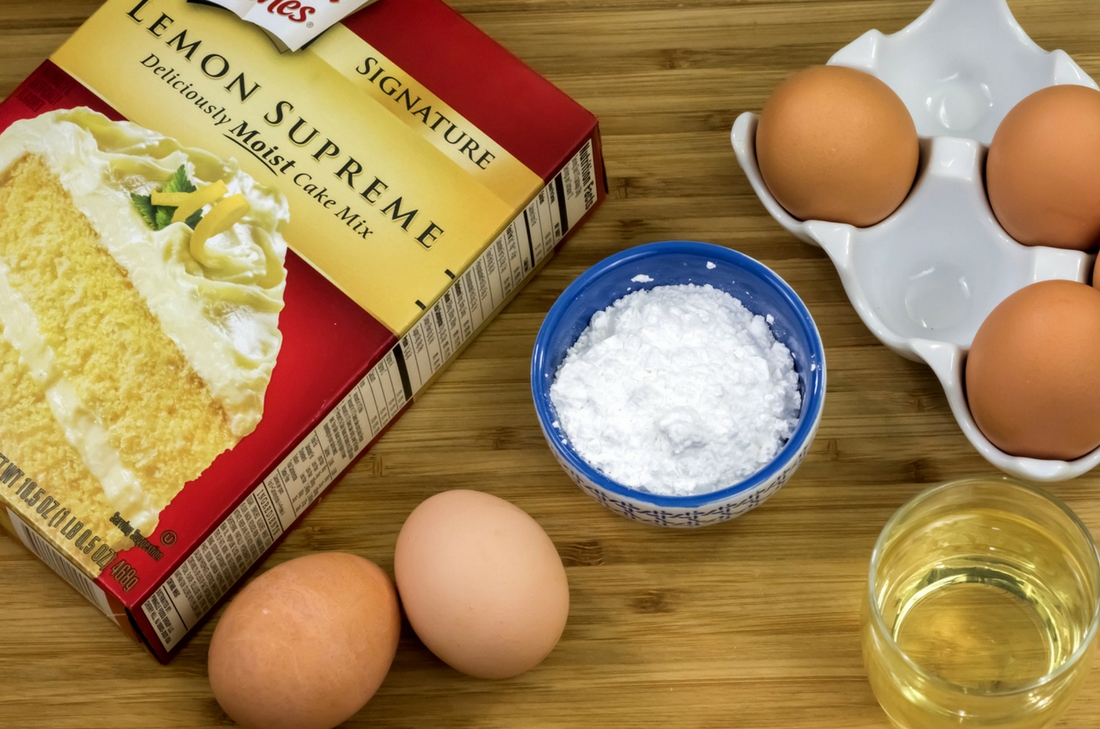 After each round ball gets completely rolled in the confectioners sugar you will place them on a prepared cookie sheet to bake.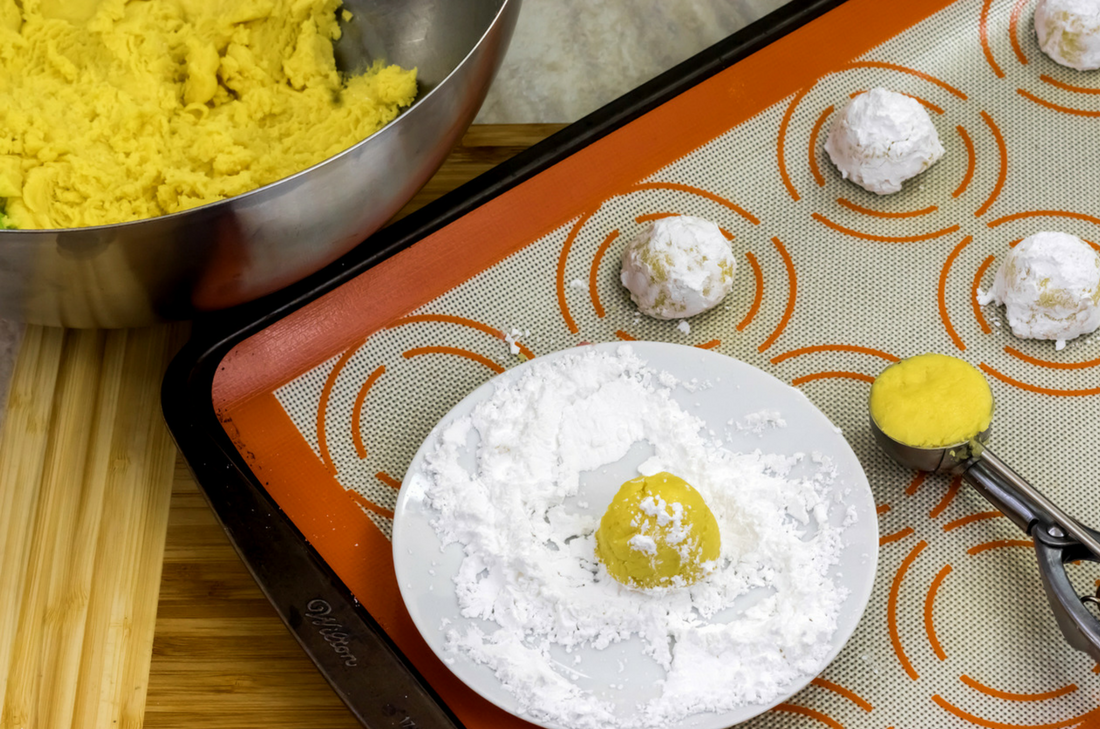 These easy lemon crinkle cookies can be stored in a covered container for 2-3 days in the fridge. Usually these cookies only last a day in my house.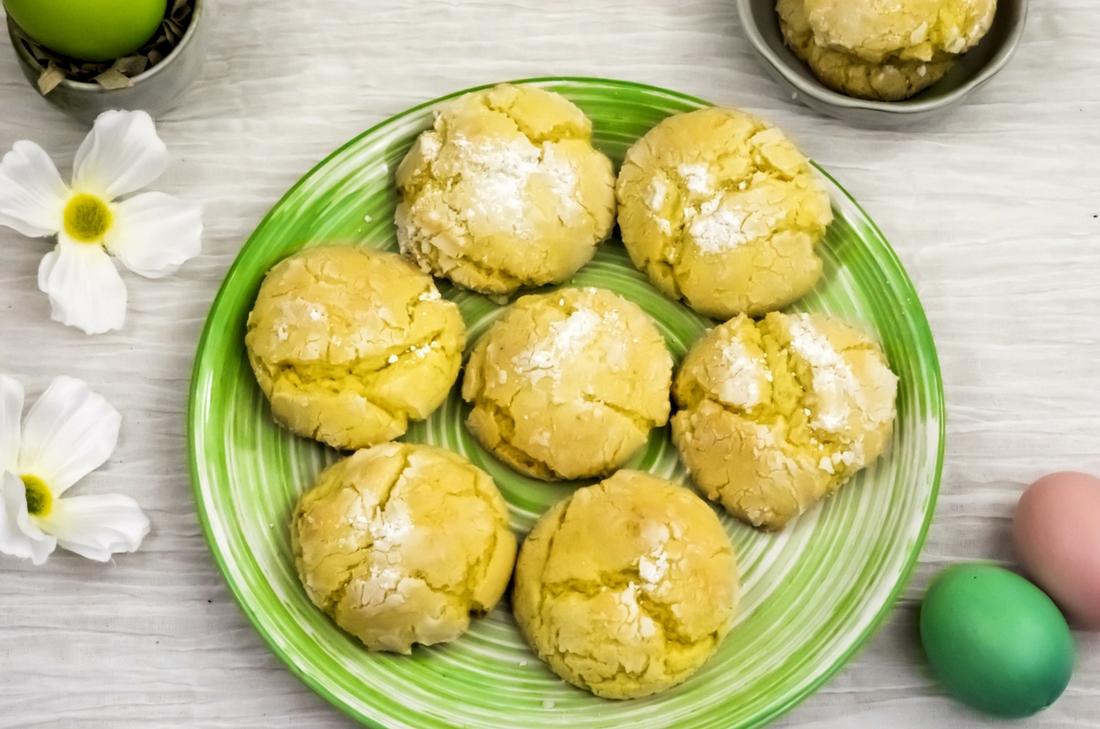 This year for Easter  surprise someone with a plate of these delicious and easy to make cookies! Do you have a favorite cookie you make using a cake mix?
Print
Easy Lemon Crinkle Cookies
---
Scale
Ingredients
1

box of Lemon Cake Mix

2

Eggs

⅓ cup

of Canola or Vegetable Oil

½ cup

of Confectioners Sugar (powdered sugar)
---
Instructions
Preheat oven 350 degrees and like a cookie sheet with parchment paper or silicon liner.
In large mixing bowl add the cake mix, oil and eggs and mix it well until a sticky dough is formed. Let it refrigerate for about 30 minutes.
Add the powdered sugar in a bowl or plate.
Using a small cookie scoop, scoop out about 2 tablespoons of the dough and roll it between your palms to form a smooth round ball.
Roll it completely in the powdered sugar and place it in the prepared cookie sheet. Repeat with the rest of the dough.
Bake for 10 to 12 minutes.
Gently transfer to the cooling rack to cool completely.
Store the leftovers in an airtight container in the refrigerator.
PIN ME