This Instant Pot Creamy Tomato Basil Tortellini Soup is a delicious and easy soup recipe.
Also, it's a fantastic simple instant pot vegetarian recipe. With the cold winter nights upon us it's the time to break out those instant pot recipes.
Sometimes we just want an instant pot vegetarian recipe that super simple to make.
Hence with the ability to pull pantry items and make a delectable dish.
This Instant Pot Creamy Tomato Basil Tortellini Soup is a delicious and easy soup recipe.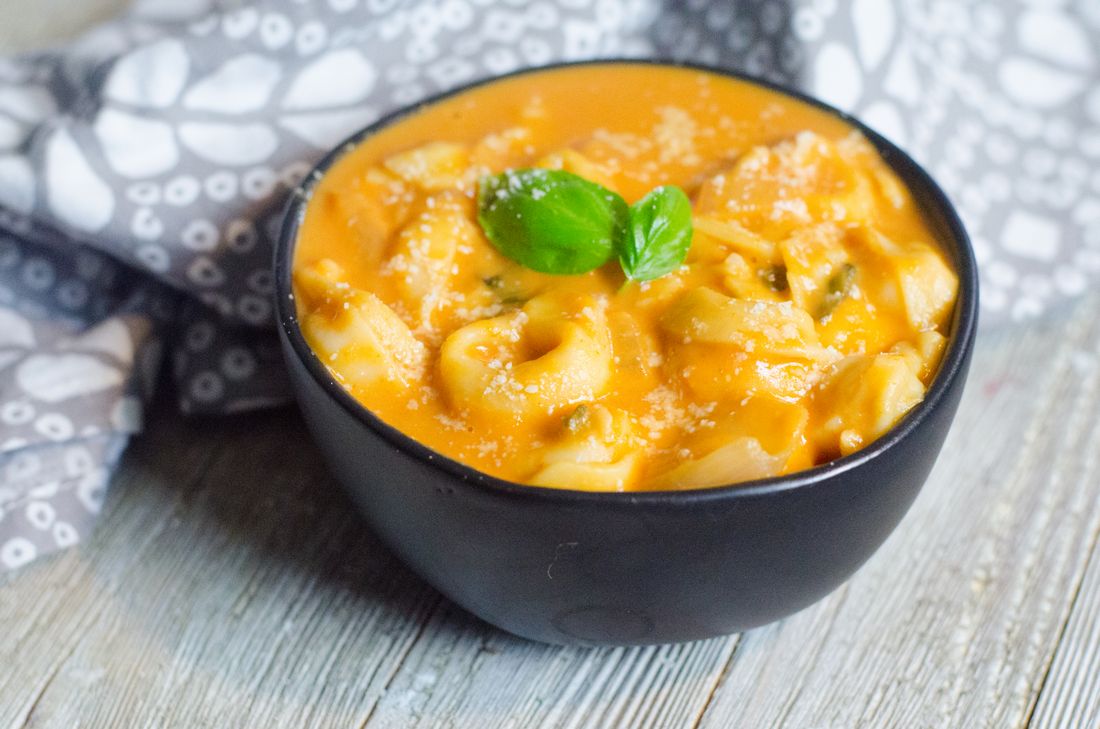 One of the reasons I love to use my instant pot isn't just because it's wicked fast at cooking.
The instant pot is great at keeping food warm when you have people eating at different times.
Furthermore, my husband can have a bowl and then when my son gets home he can.
Additionally, the soup will keep for a few hours for added seconds.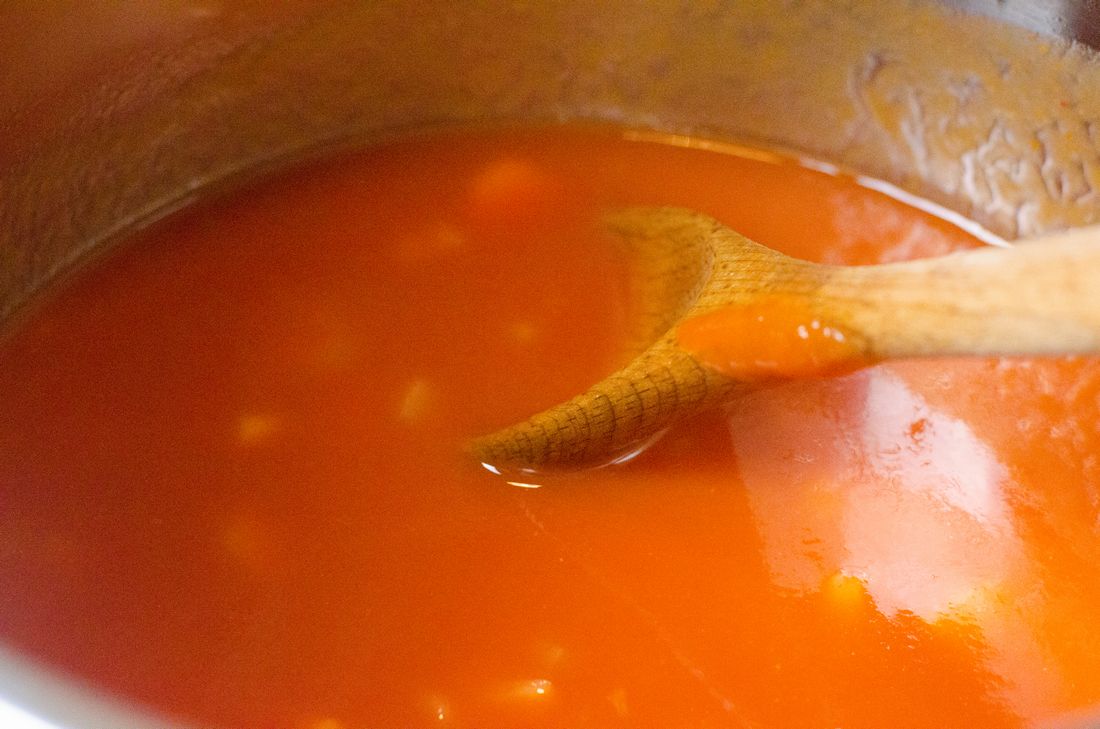 The base of the soup is tomato sauce, garlic, and onion. Therefore it's simply added to the instant pot and cooked under pressure for 2 minutes.
The rest is easy done on saute mode. Hence, no draining of water along with perfectly cooked and not soggy tortellini.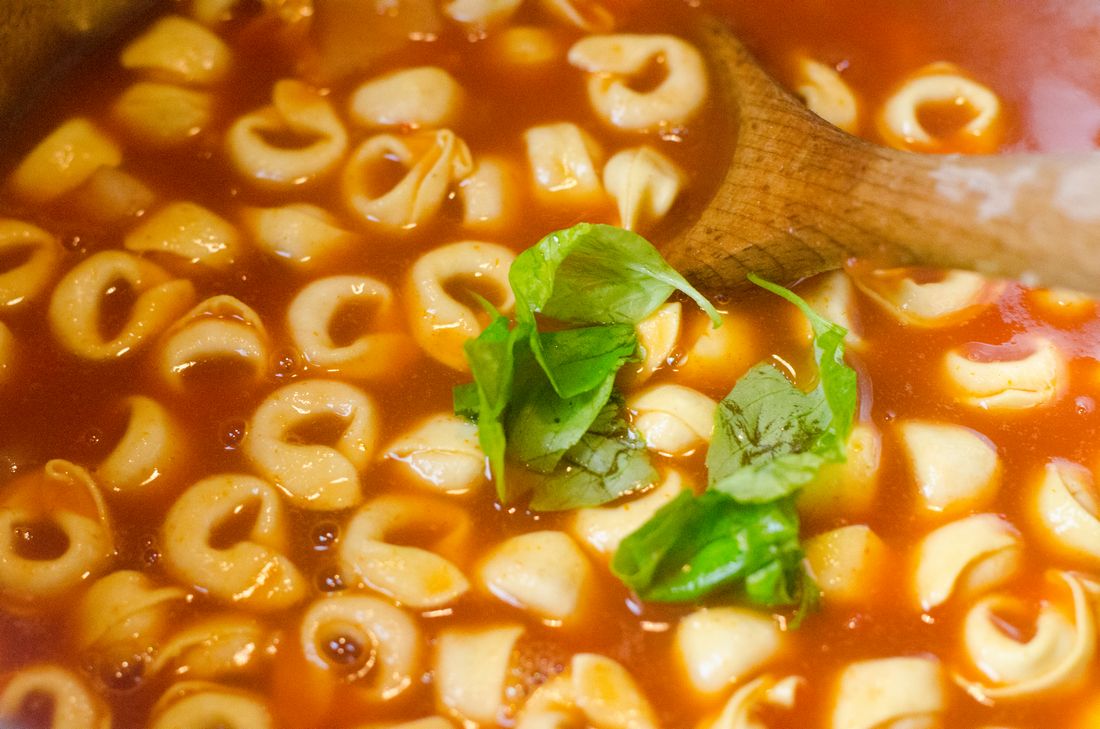 When it comes to this instant pot soup the best aromatics come from the fresh basil.
Therefore we keep a plant of fresh basil in the window for dishes like this. Additionally, it can be used for caprese or charcuterie boards when we have people over.
Hence, it's also great for date night at home. My husband also loves dipping his grill cheese sandwiches into his soup. It's so much better then can soup!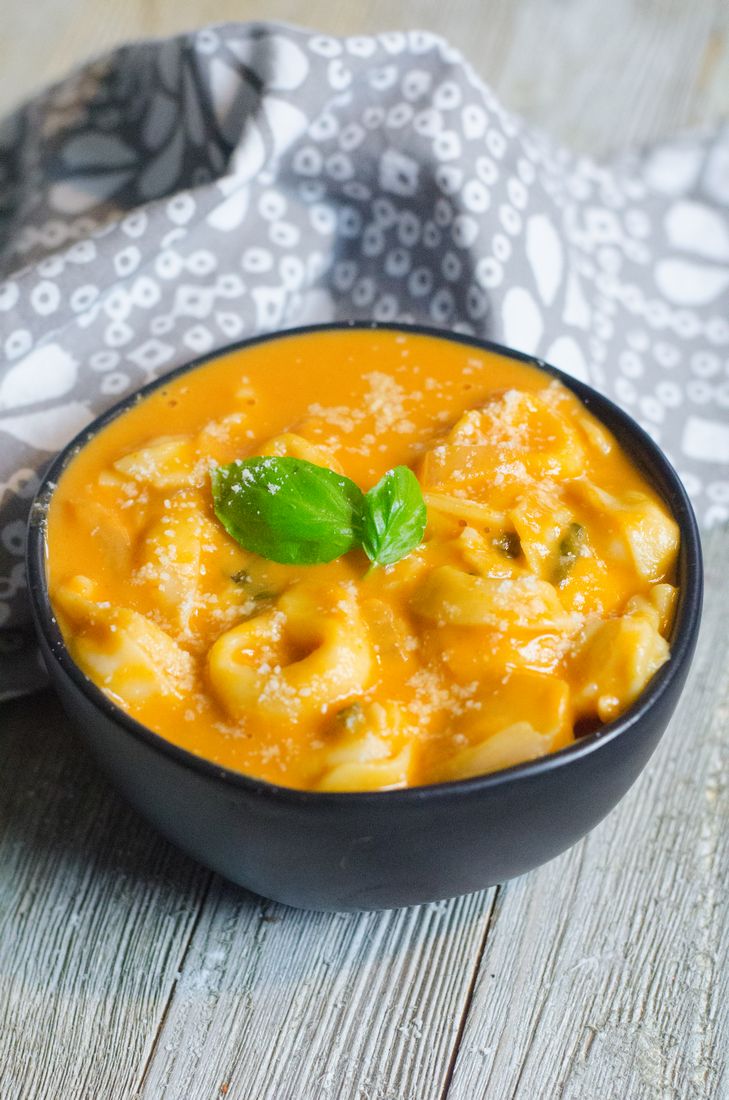 Lastly, did you know that the instant pot is one of the most bought items this year for Christmas?
How crazy is that! We hear Amazon is the place to look for an instant pot with all the holiday specials. If you're looking for an instant pot check out this 6 quart instant pot like we have.
And, check out my Instant  Pot Two Bean Soup.
Also, you may like my tutorial on how to make a soup bowl cozy!
Pin Me: