These Easy Pepper Jelly Christmas trees are the perfect festive appetizer for your next holiday party. Christmas is a time when I love to create easy appetizers. Especially a pepper jelly appetizer like these cute trees using laughing cow cheese and pretzel sticks.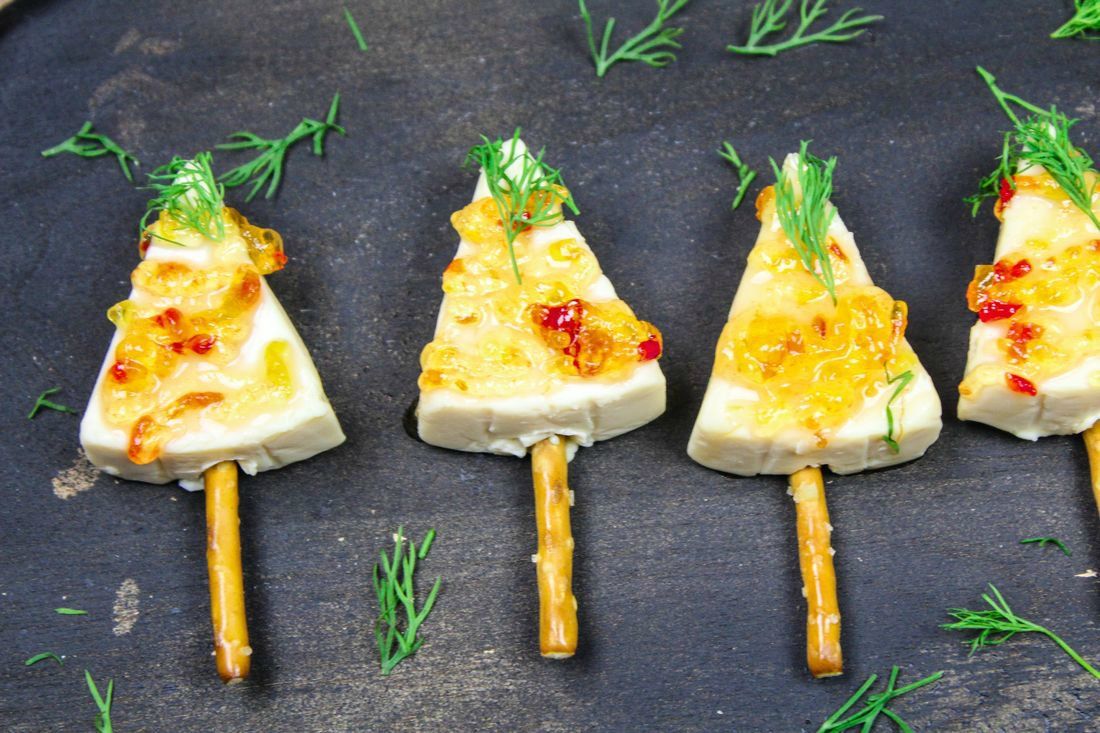 Plus, these little trees can be served up with different crackers to pair with the different laughing cow cheeses.
Also, you could use different types of jellies or jams. For instance, you could switch the pepper jelly out with cranberry jelly or a spicy red pepper jelly.
Heck, sometimes we even use Apple Jalapeno Jelly.
It might be a neat idea to use a different kind of jelly for each of the Christmas trees. That way your guests could enjoy a variety of jams.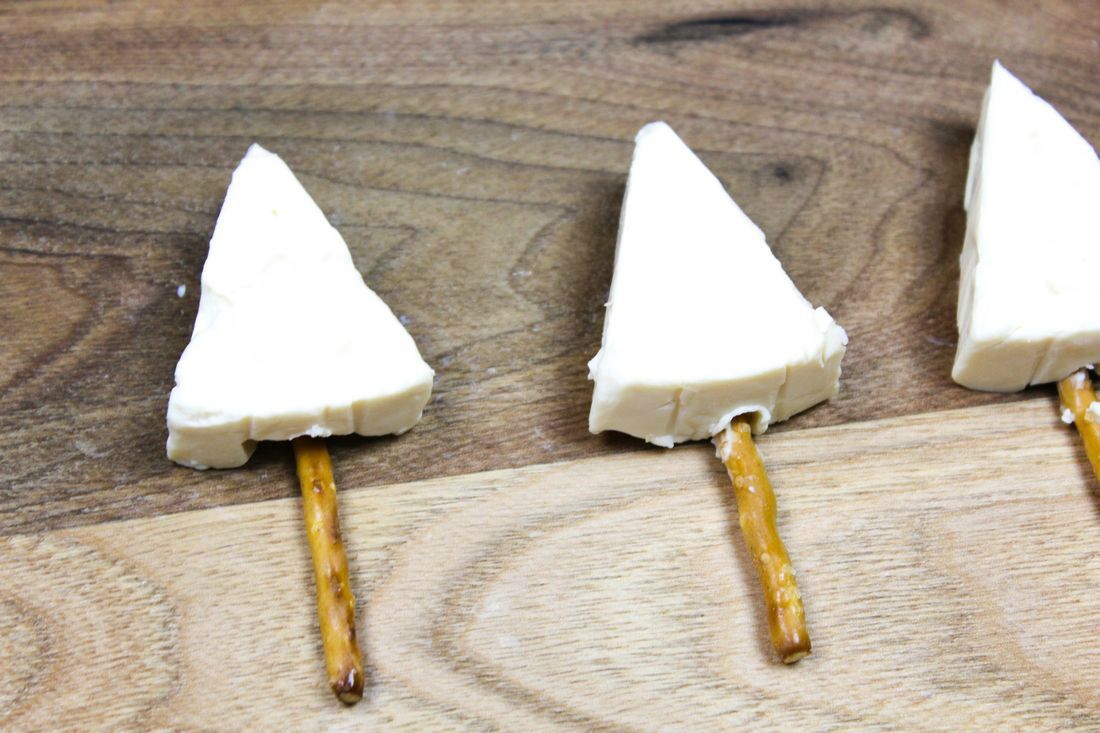 To accompany those jams or jellies, you could add herbs. The herbs add a festive touch and extra flavor to each edible Christmas tree.
In case you're invited to a holiday party this Christmas season, these pepper jelly trees make the perfect appetizer.
Everyone will surely be impressed with these easy pepper jelly Christmas trees.
You could also place name cards by each cheesy tree with the names of the jelly used. Also, any size or shape platter could be used.
It's all up to you how you want your edible Christmas trees to look!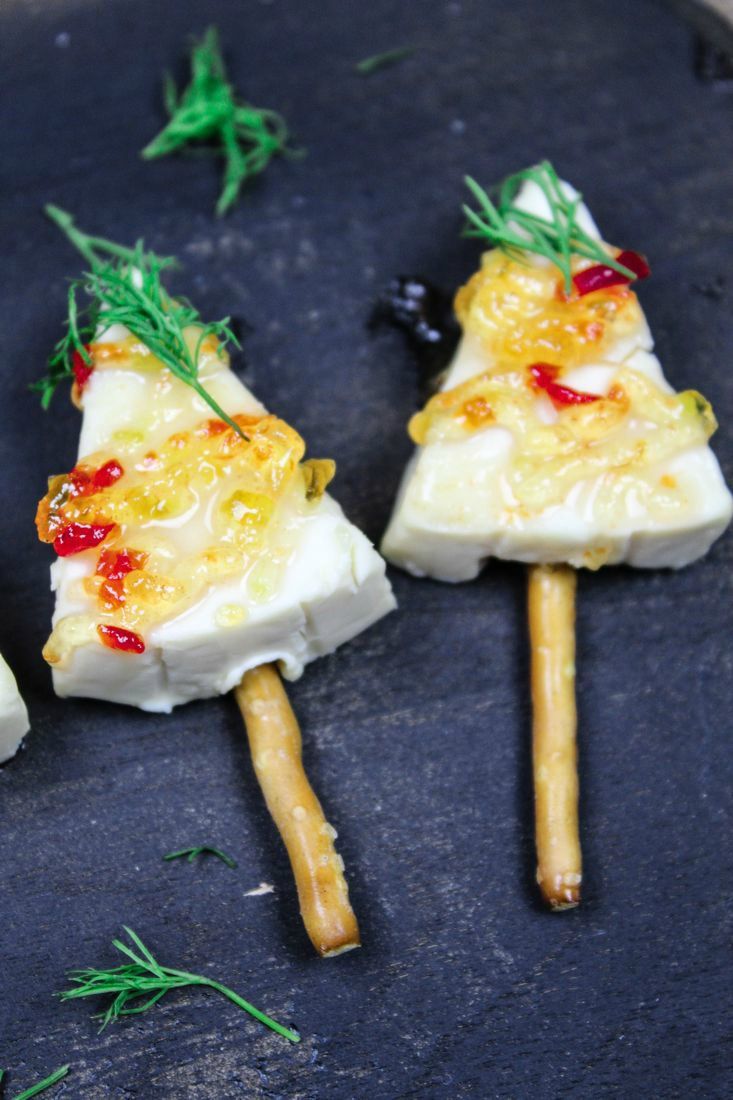 For example, you can do a charcuterie board and add these tasty trees to it for an extra holiday touch.
I chose a slate board to place my pepper jelly trees on so the colors of the herbs and cheese would pop.
What do you think about my cheesy edible trees?
If you have been invited to a party this holiday season, are you making something to bring? If so, what?
Here are some more appetizers for you to try
Pin these Easy Pepper Jelly Christmas Trees