This classic Sausage Balls recipe makes a delicious, simple appetizer perfect for serving at holiday gatherings. Plus, the little balls of goodness are easy to put together with just a few ingredients. They're such a crowd-pleaser!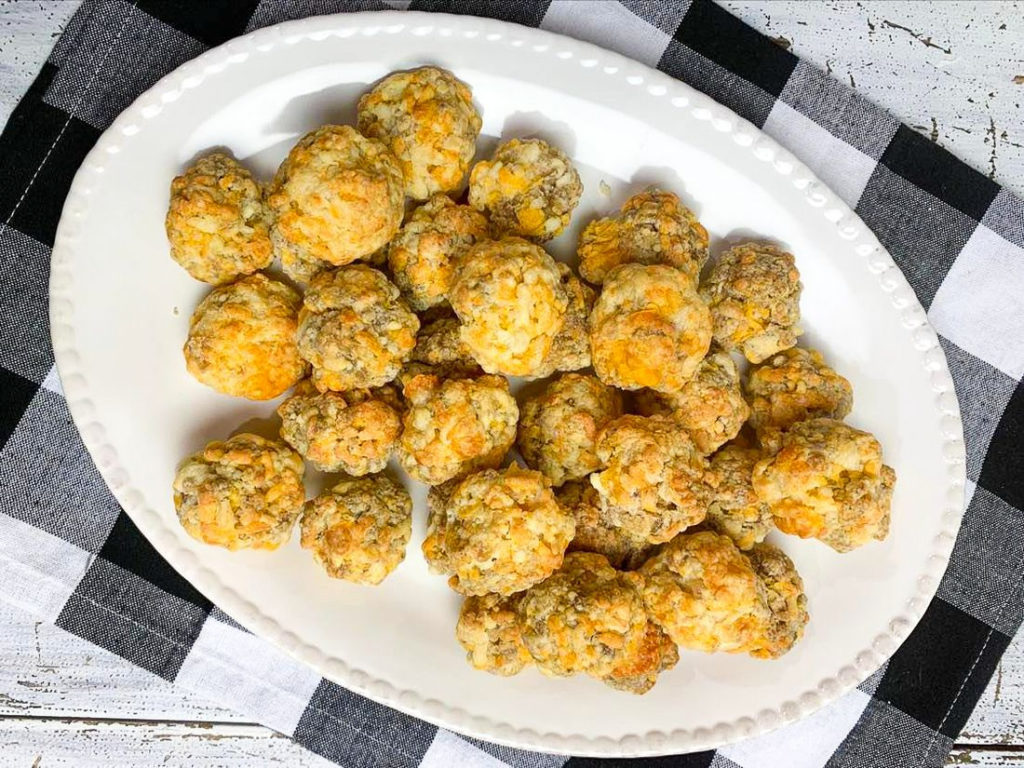 No holiday party or football party is complete without at least one tray of these little balls of goodness sitting on the appetizer table.
I know at our parties when I was a child, my mom always had a tray of these sausage balls at all our parties, whether it was a birthday party or a Christmas party.
So I decided to keep up the tradition. I know my husband looks forward to me making these for our Super Bowl parties every year.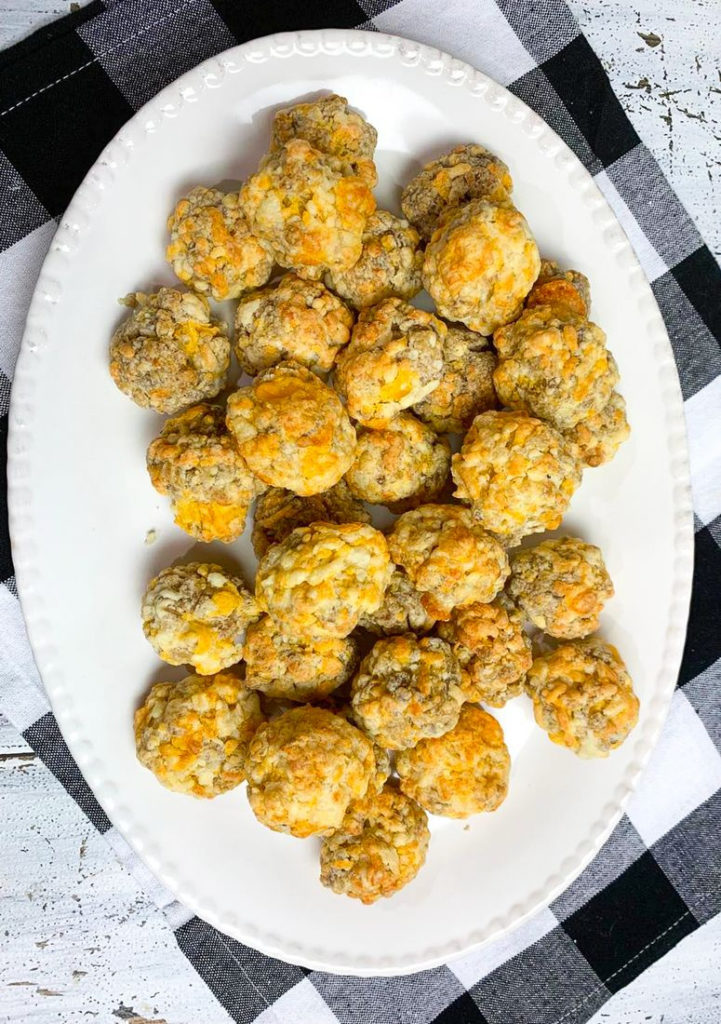 So if you're wondering how to make this recipe, you need to start with one pound of pork sausage. We used Jimmy Dean Pork Sausage.
Okay, this next step is very important before using the sausage in the recipe, you need to let it sit out on the counter until it reaches room temperature.
While the pork sausage comes to room temperature, use this time to shred your block cheese. Then get out a stand mixer or a large bowl.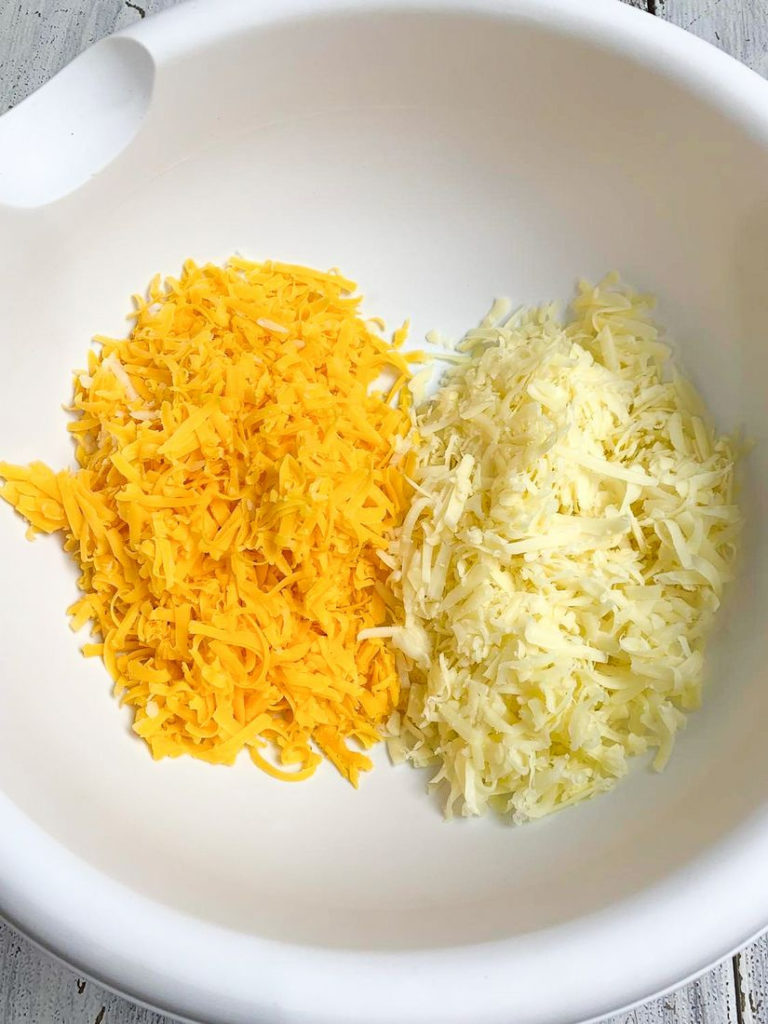 Once you shred the cheese, add the pork sausage, the shredded cheese, biscuit mix, and cream cheese to the stand mixer or a large bowl. You can use your hands to mix the ingredients or use a stand mixer.
You can find all the ingredients used for this recipe below in the printable recipe card.
Finally, line a sheet pan with parchment paper, spray a wire rack with cooking spray then set the wire rack on the pan. Roll the sausage mixture into balls, and place them on the wire rack.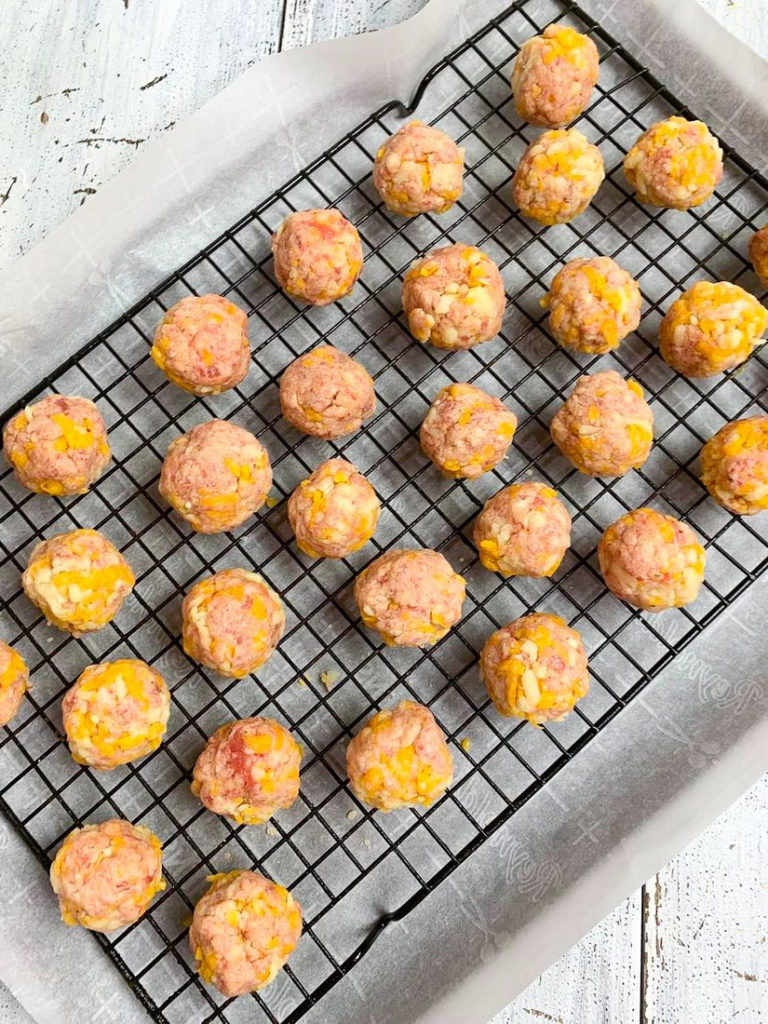 Lastly, bake the balls in a 400-degree pre-heated oven for 12-14 minutes. Let the balls cool before you remove them from the wire rack. They should pop off once cooled.
Once the balls are cooled, place them on a serving tray with your favorite dipping sauce.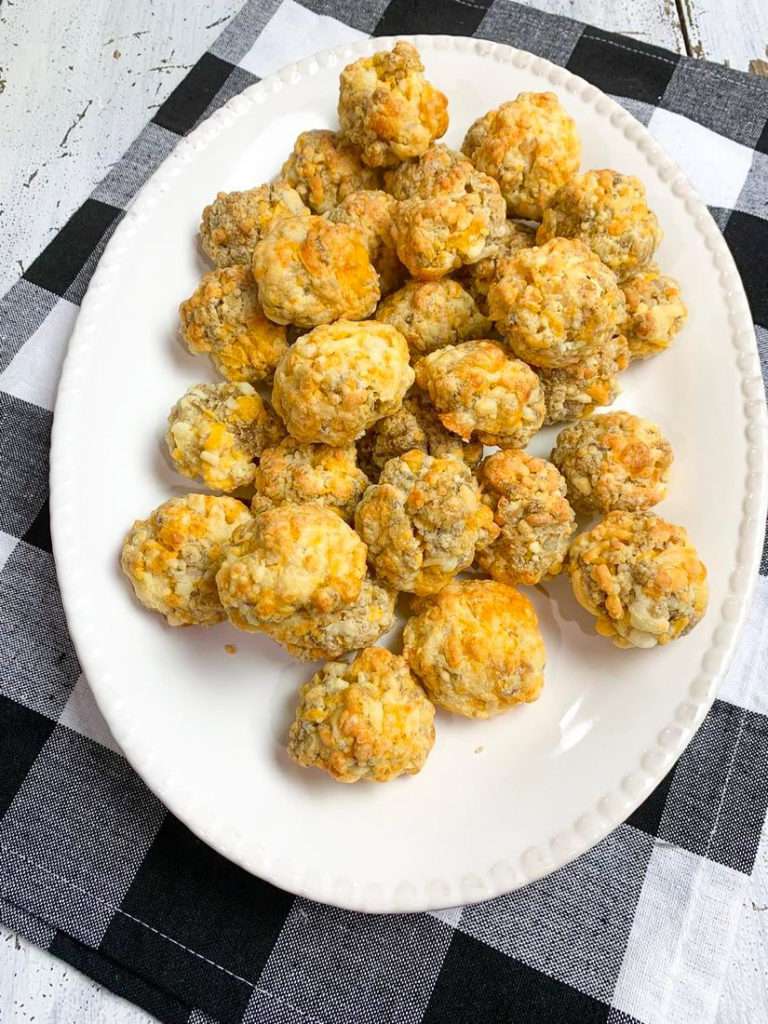 Don't these sausage balls look tasty?! If you haven't tried this recipe, you should!
How to store the sausage balls
If you're wondering how to store the sausage cheese balls, you can keep them in the fridge in an airtight container for 3-4 days and in the freezer for up to 1 month.
More Appetizers for You
Pin Sausage Balls Recipe