If you love coconut, this delicious recipe for Jello Halloween Coconut Balls is for you! The bright orange pumpkin-shaped candies are sweet and full of orange flavor and coconut.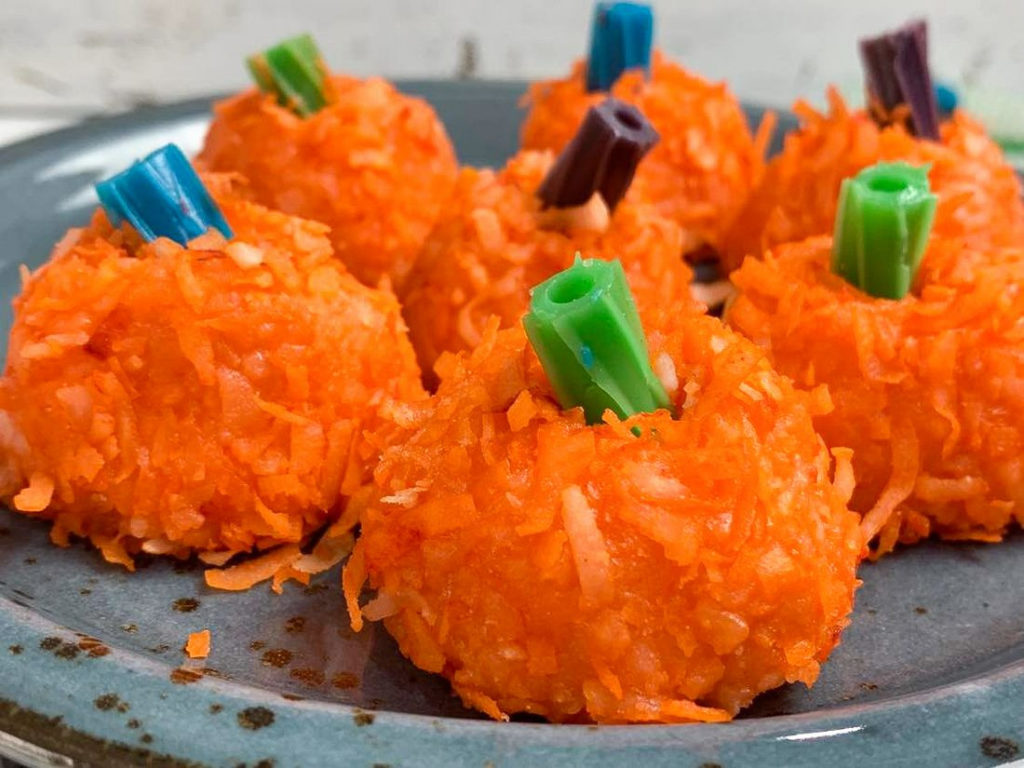 Okay, before you scratch your head. Yes, we made the candy with orange flavor Jello, and it's so tasty! I know you will like it if you try the recipe.
I know it's not your typical candy recipe, but ironically this recipe has been around for a long time. My kid's great-grandmother gave me this recipe 25 years ago. She found the recipe in an old Louisiana cookbook.
Of course, I had to add my spin to the candy by making it into coconut pumpkins. Also, the little round pumpkin candies are perfect for kids to bring to classroom parties.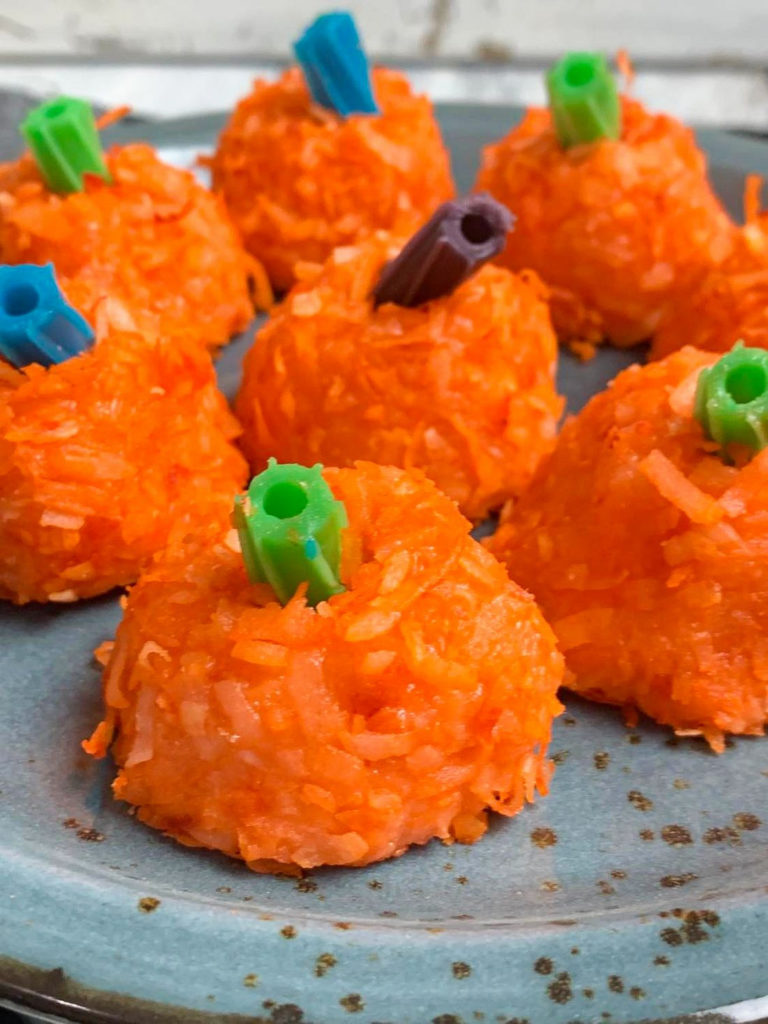 How to make Jello Halloween Coconut Balls
To make these Jello candy balls, we used sweetened coconut flakes , sweetened condensed milk, and orange flavor Jello.
Of course, you'll need to add a few drops of orange food coloring to make the pumpkins bright orange.
First, I placed some coconut into a container and added orange food coloring. It's important to stir the coconut with the food coloring to coat it evenly.
Once the coconut is dyed orange, set it aside to use later.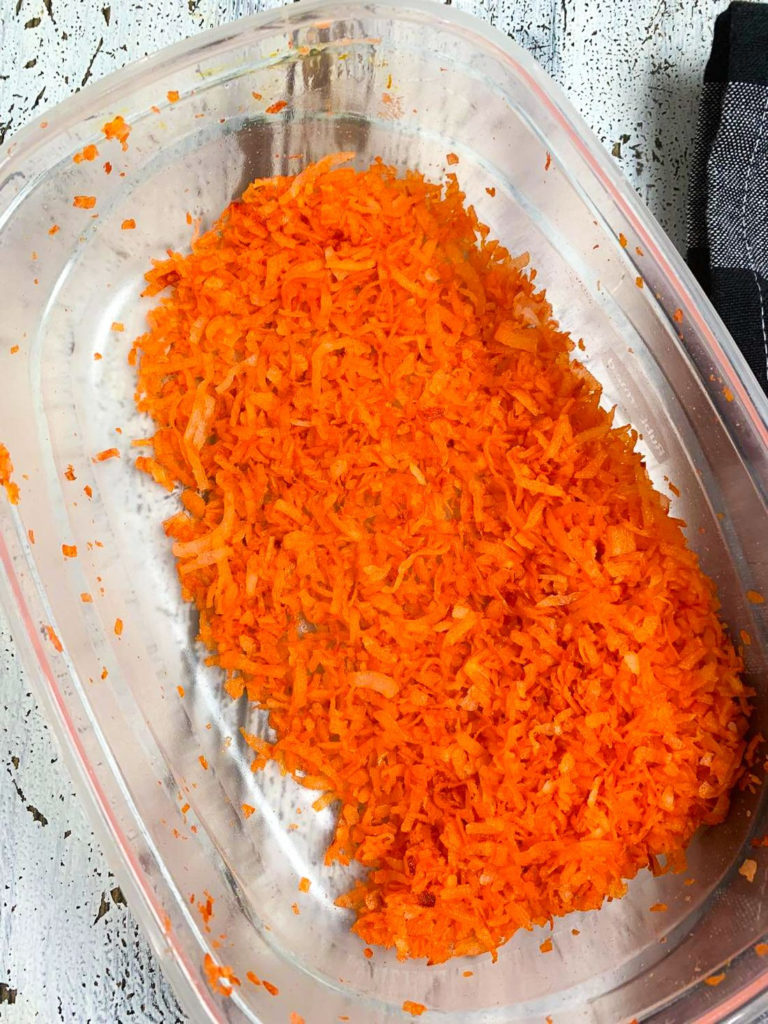 Next, I added orange Jello, white coconut flakes, sweetened condensed milk, and a few drops of orange food coloring to a large mixing bowl. I used a spoon and mixed everything.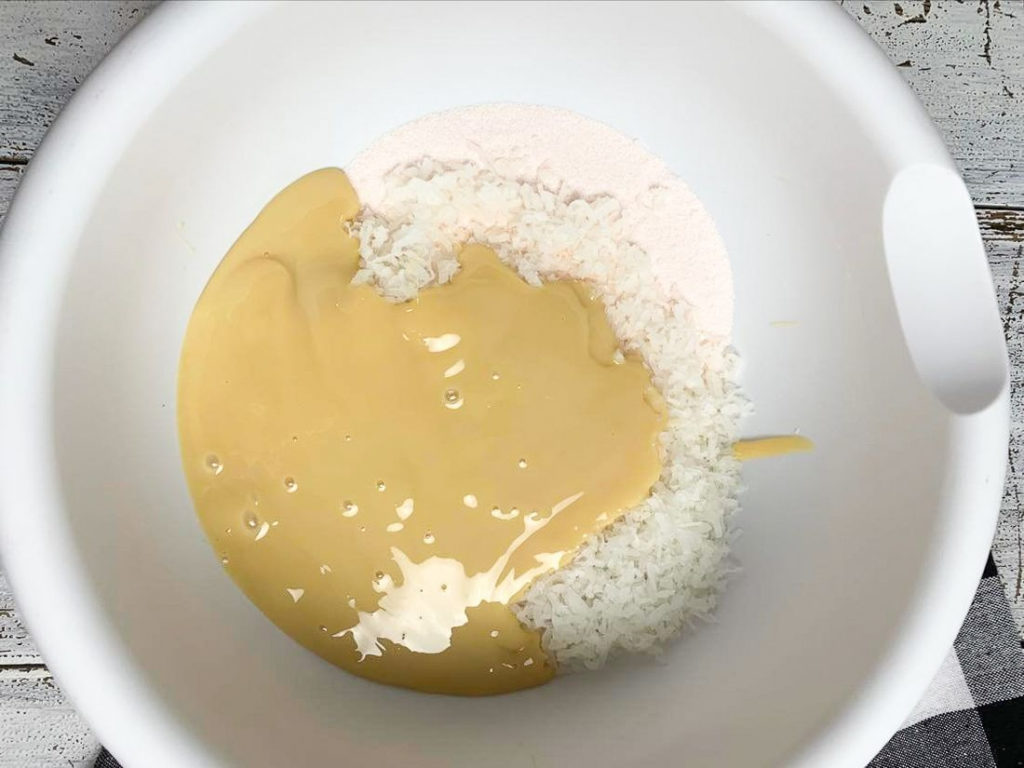 After mixing the ingredients, I formed small balls with the mixture and rolled each ball into the orange coconut. Then I topped each pumpkin with a piece of Twizzlers candy for the stem.
Additionally, a piece of pretzel dipped in green chocolate or frosting could be used for the stem instead of Twizzlers.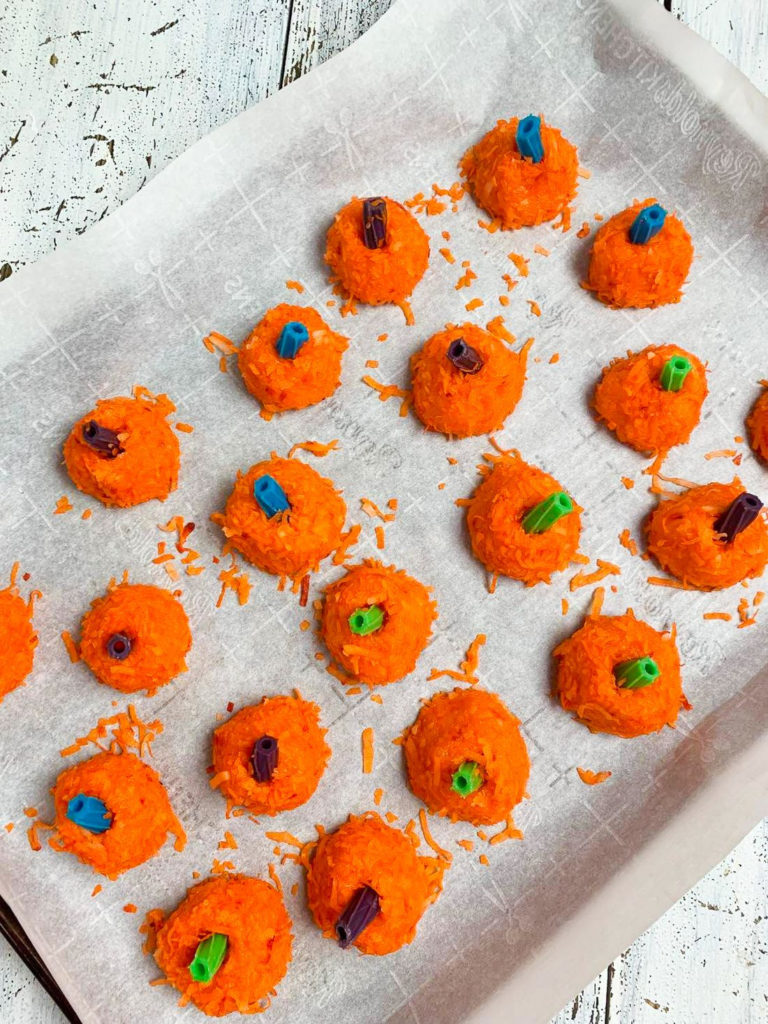 Finally, when all the pumpkin ball candies are on a tray, they need to go in the refrigerator for at least 5 hours before eating them.
I prefer to eat the candy after they have been sitting in the fridge overnight.
You can store the Jello candy balls in the fridge in an airtight container until you need them for a party.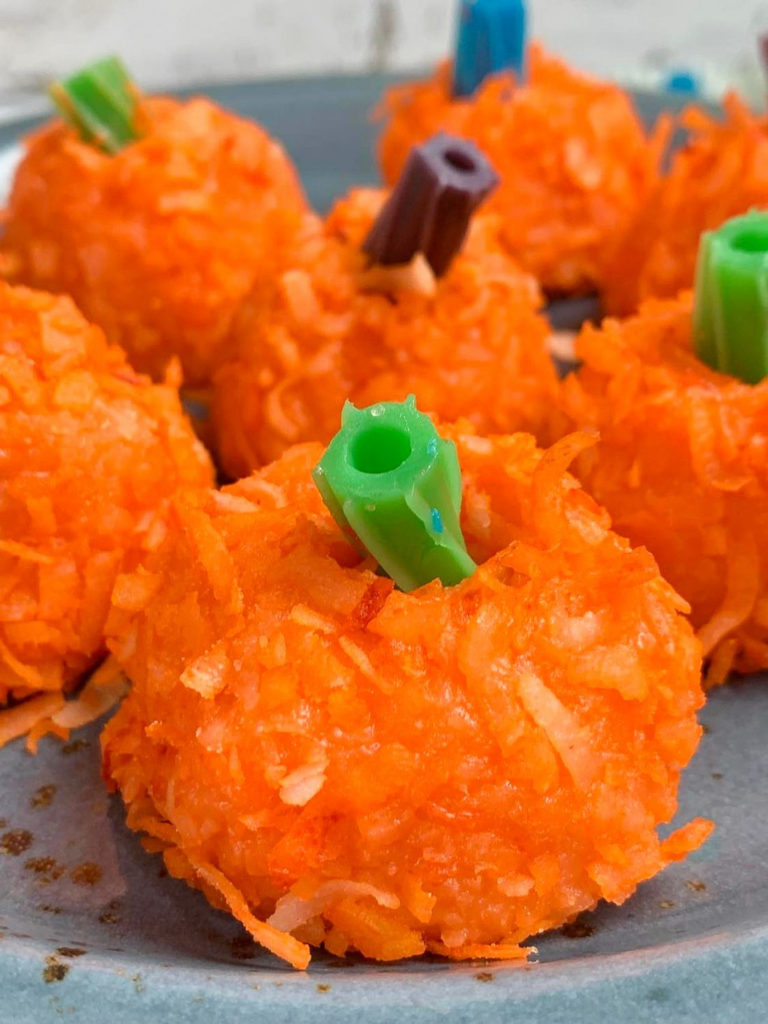 Aren't these Jello Halloween Coconut Balls adorable? They make the cutest little sweet pumpkins for a special Halloween treat.
Are these Jello Candy Balls Gluten-Free
The orange Jello Candy Balls are gluten-free, but the Twizzlers are not! To make this treat gluten-free, omit the Twizzlers and use a gluten-free pretzel or candy for the stem.
We used Americolor soft gel food paste (GF) in pumpkin. You could use any brand food coloring you want, but Americolor is gluten-free.
More Halloween Recipes for you to try
Pin these Jello Halloween Candy Balls