If you love making fun and festive snacks with your kids, then you'll want to make these easy and adorable Reindeer Christmas Sandwiches with them. Your kids will have a blast making these crafty little holiday sandwiches as much as they will enjoy eating them!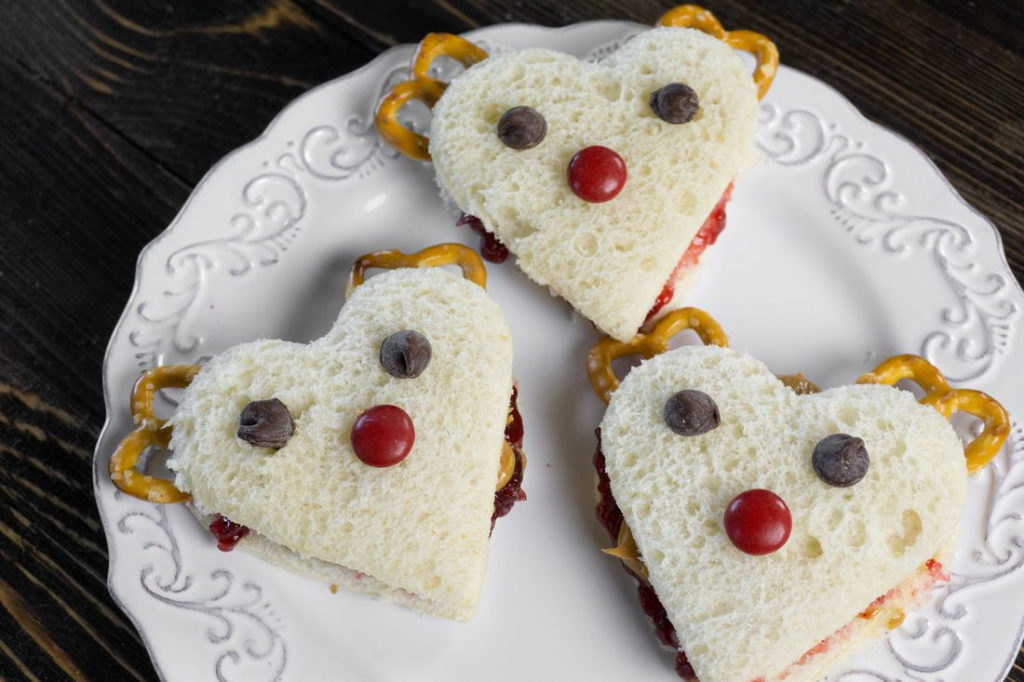 Plus, who can resist peanut butter and jelly sandwiches decorated like a Reindeer?! Especially sandwiches that look like Rudolph the Red-Nose Reindeer.
If you need to make these sandwiches gluten-free, you could use bread like Udi's or Katz's gluten-free sandwich bread.
Don't forget to use gluten-free pretzels and read all the labels on all the other ingredients you'll be using. So you can be sure they're safe for people with gluten restrictions.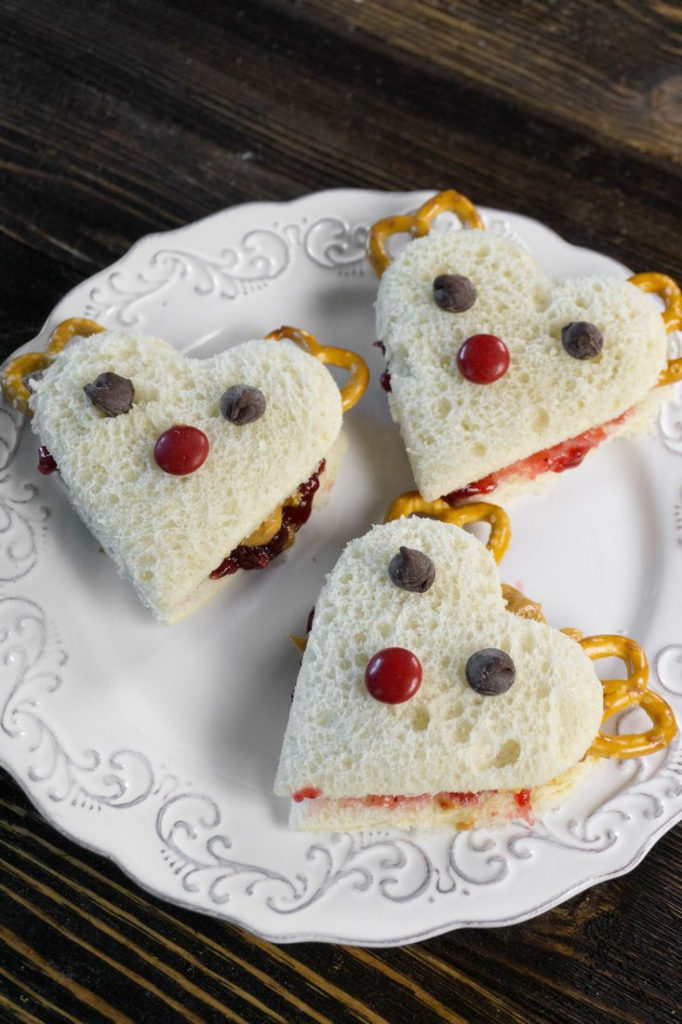 What you'll need for Reindeer Christmas Sandwiches
Peanut Butter
Jelly or Fresh Fruit Preserve
Pretzels
Mini Chocolate Chips
Red M&M's Candies or

Unreal Milk Chocolate Gems

(Red)
Heart Shaped Cookie Cutter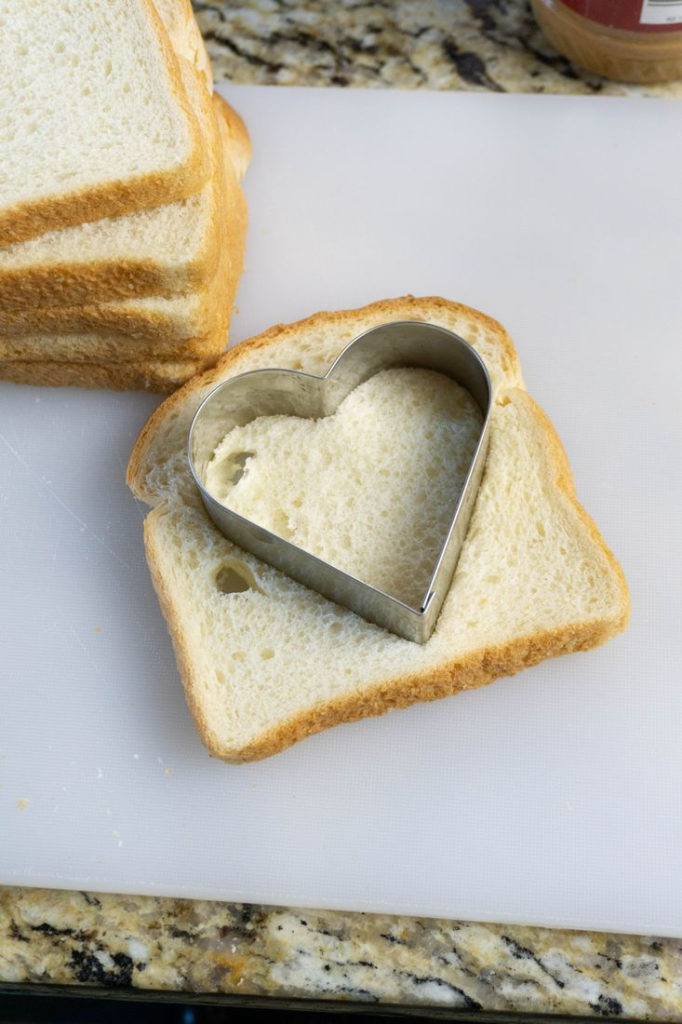 how to make these Festive Sandwiches
To make these Reindeer sandwiches, place bread on a cutting board and cut out six heart shapes. Kids can help cut out each of the hearts using the heart cookie cutter.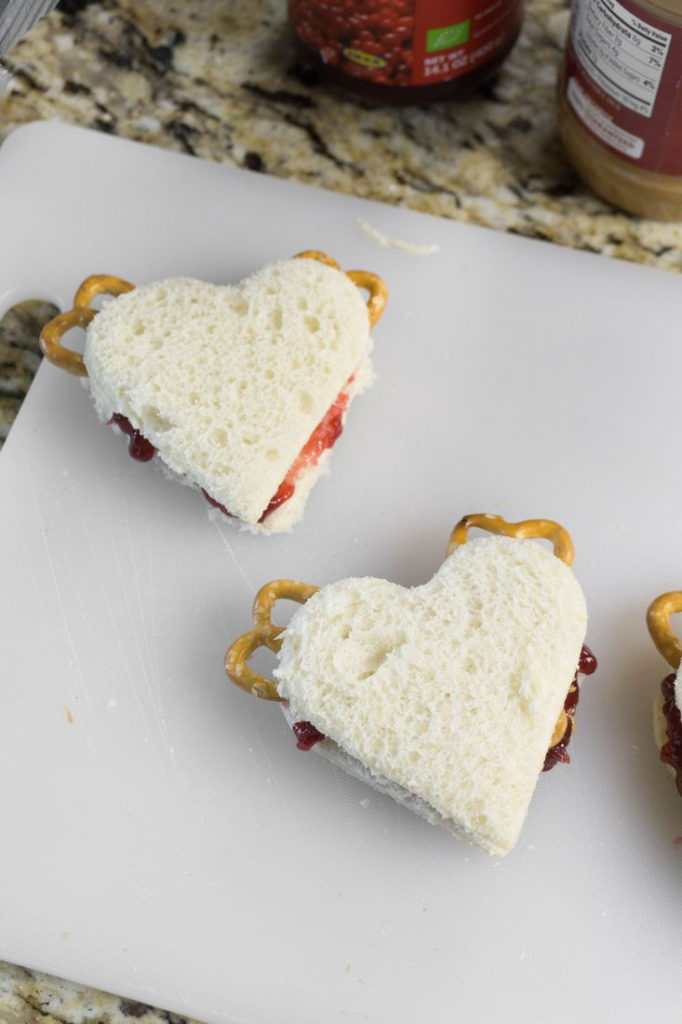 Next, you're going to put peanut butter on three hearts and jelly or fresh fruit preserve on the other three hearts. Then place the pieces together to form a sandwich.
Now for the fun part and my son's favorite thing to do when we do these reindeer sandwiches.
Stick two pretzels at the top of each side of the hearts for antlers. You can let kids do this part if you want. My son always sticks on the pretzel antlers on the Reindeers.
Then have the kids add two chocolate chips for the eyes and an M&M's for the nose. M&M's can be red for Rudolph or brown, whichever they choose.
My son loves using the red M&M's to make Rudolph the Red-Nose Reindeer.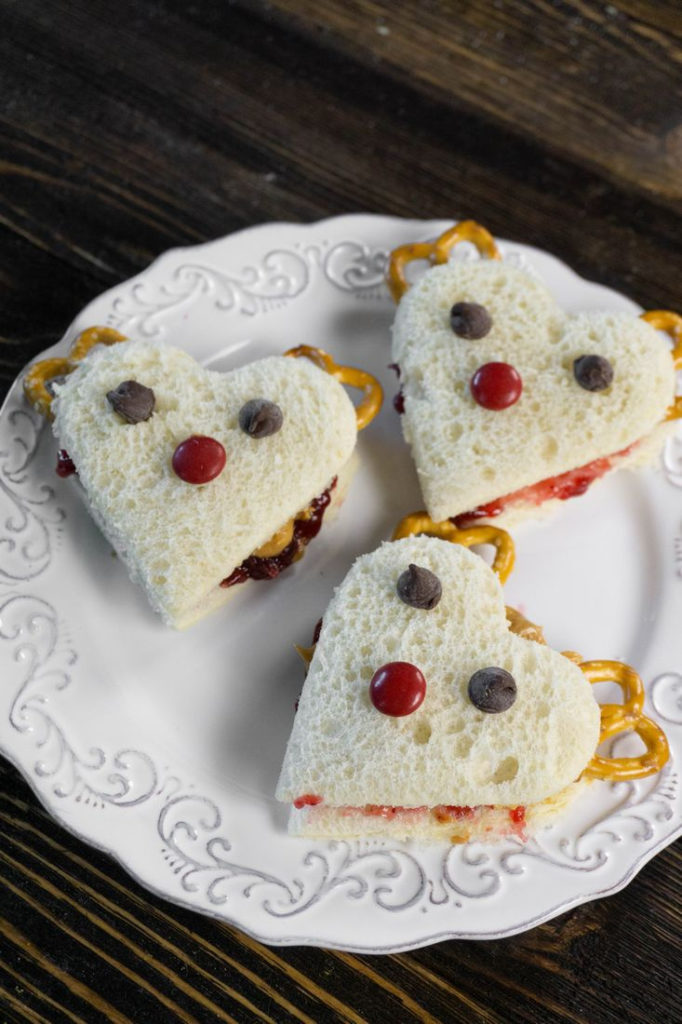 Aren't these Reindeer sandwiches adorable and easy to make? They're perfect for the whole family to make together and enjoy during the holidays.
They make a great snack or serve for lunch with a cup of hot cocoa.
Heck, you could even make these sandwiches to eat while watching Rudolph the Red-Nose Reindeer on family movie night.
Also, this recipe can easily be doubled or tripled to make more to share with guest.
Festive Christmas Foods
Pin Reindeer Christmas Sandwiches